Christmas message : Vote candidate that can bring us together as one unite family again…ACAON BOT CHAIRMAN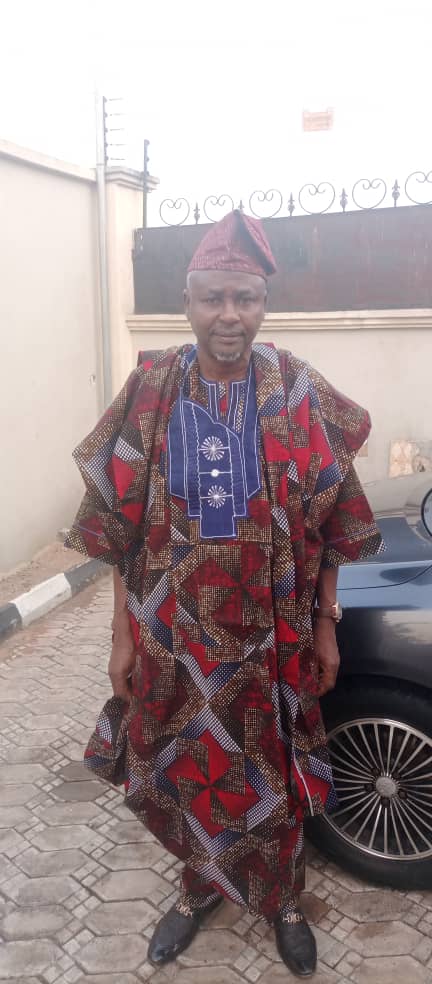 Christmas message : Vote candidate that can bring us together as one unite family again…ACAON BOT CHAIRMAN.. By Ifeoma Ikem
The Chairman Board of Trustees, Anti-Corruption Awareness Organization Nigeria (ACAON), Alhaji Prince Kola Kadewolu Ayinla Adeyemi, said Nigerians should continue to live in peace as we are celebrating Christmas season , this is the time we should all come together as one to make Nigeria great again,
He stressed that we all must speak with one voice to ensure we vote the right person as a president into power comes 2023, someone that can bring us together,unite us as one family, the hardship in the country is highly strong, poverty is steering directly on our face, families could not afford rice or chicken to celebrate Christmas.
The BOT chairman who will be plus one by his grace January 1st 2023, agreed we all should give thanks to God for keeping us alive to witness another season of the birth of Jesus Christ,
"Many want to see today but the opportunity was not giving to them, some had passed on while some are in the hospital battling with their lives but by his special grace he allowed us to be among the living to see this day,
Kadewolu said today is a day of reflection, by so doing we should put the less privilege at heart and make them happy
"Our government should make sure that Nigerians continue to enjoyed the dividends of democracy, I wish Nigerians a crime free Christmas, a very peaceful holiday season and a prosperous New Year in advance, he added.
WHY IJEBU NORTH, IJEBU EAST, OGUN WATERSIDE PEOPLE SHOULD VOTE FOR RT. HON. ADESEGUN ABDEL-MAJID ADEKOYA| OPINIONS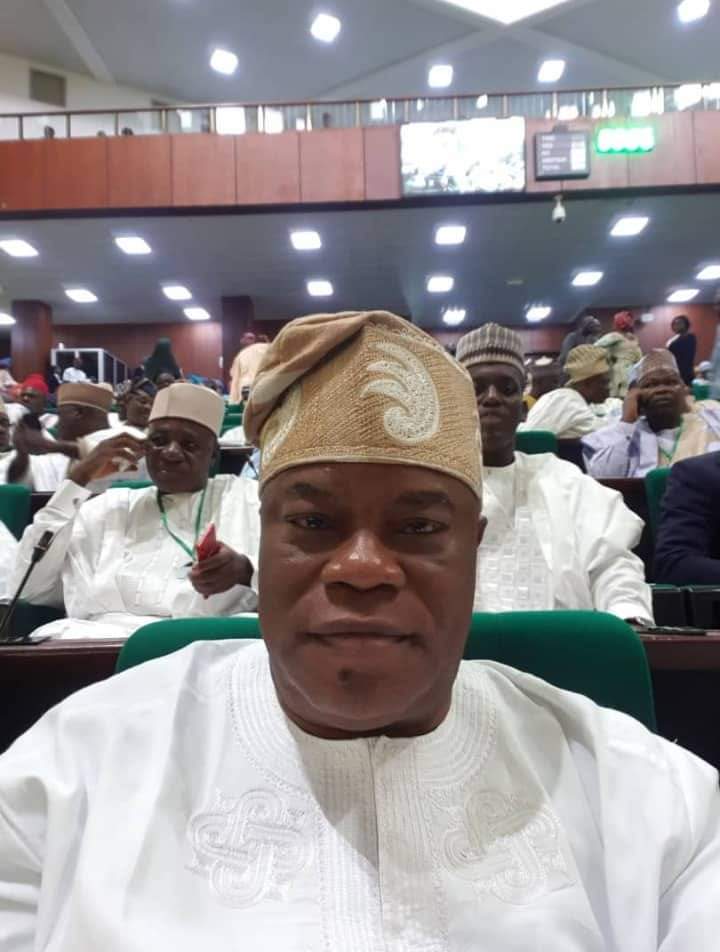 WHY IJEBU NORTH, IJEBU EAST, OGUN WATERSIDE PEOPLE SHOULD VOTE FOR RT. HON. ADESEGUN ABDEL-MAJID ADEKOYA| OPINIONS
By Solanke Ayomideji Taiwo
Ogun state is blessed with some of the finest and brightest politicians the country could possibly boast of. The man of the moment, the one regarded as the Master Political Strategist from Ijebu axis as we speak is none other person than Rt. Hon. Adesegun Abdel-Majid Adekoya, And of course, you can go on counting him among the impressive assemblage of politicians who represent proudly the future of Ogun politics; a brilliant and articulate Lawmaker called Hon. Adesegun Abdel-Majid Adekoya popularly known as ATTACKER is selfless to his immediate community with philanthropic spirit to ensure everyone is doing good in their respective field of endeavours.
He needs no introduction. Hon. Adesegun Abdel-Majid Adekoya is the Lawmaker representing Ijebu-North/Ijebu-East/ Ogun-Waterside federal Constituency of Ogun State. He has been a fantastic representative of his people. Currently in his second term, he has done remarkably well. It is no wonder that his people don't joke with him. The young admire him, the elderly adore him. His humility makes it so very easy for them to warm up to him. You can never catch him going about with an air of arrogance, he understands clearly that to be a successful politician, you must be warm and open to your people and give them unhindered access to you. And that is exactly how Adesegun Abdel-Majid Adekoya relates with his people. This is why, in Ijebu-East, Ijebu-North and Ogun Waterside federal constituency today, you could get yourself into trouble if you go around the constituency casting aspersions on their beloved son, Hon. Adesegun Abdel-Majid Adekoya.
The huge support and love he enjoys from his people shows through massive empowerment and human capital development, and unprecedented projects put together in his second term. Not only did over a thousand people come out to benefit from the massive youths empowerment where a good number of youths took home laptops and other gadgets to boost their training, Cosmetics training with free equipment, kampala production programme with cash for startups of business. Many associations, groups pledged support and appreciation to the man they have all grown to respect as a person and as their representative at the Federal House of Representatives. And he reciprocated their love. He gave back to them just as much love and affection that he got from them. Adesegun Abdel-Majid Adekoya mingled with the crowd freely and personally attended to many of the indigenous people who hunt games in the grassroots. He is particularly patient with the elderly and shows them such profound love that had many nodding their heads in obvious appreciation of his love for the weak and the aged. He would hold their hands, hug them and lead them to their seats. He is such a focused representative who never mixes pleasure with work. His parliamentary representation has never been matched.
To prove even further that the respected Lawmaker is fast becoming one of the political personalities to reckon with in Ogun state, he attracted three federal institutions of learning to Ijebu axis
These are College of Entrepreneurship and Skills Acquisition, Ijebu-Ife, The Para-Millitary School in Ijebu-Igbo, and Federal Technical College in Ako axis. The Establishment Bills for the Institutions have all passed the second reading on the floor of the House. He also single-handedly handled the construction of Orimolusi palace in Ijebu-Igbo, giving it moder touches with an elevator.
He has facilitated numerous roads for communities within Ijebu North, Ijebu East and Ogun Waterside whereby he turned the clay roads to beautifully and long-lasting tarred roads.
Abeokuta people cannot forget the multi-million naira Cardiothoracic Centre singlehandedly facilitated for the Federal Medical Center, Idi-Aba, by Rt. Hon. Adesegun Abdel-Majid Adekoya to ease the pain of receiving treatments by the people of Ogun state.
The numbers of motorised borehole facilitated by Adesegun Abdel-Majid Adekoya cannot be quantified to ease the hardship of water supplies in the local communities.
It is very obvious that Adesegun Abdel-Majid Adekoya remains the best lawmaker to vote for in 2023, if the people of Ijebu-North, Ijebu-East and Ogun Warerside federal constituency want a continuity of the dividends of democracy that he has been providing for them over the years.
Obasa, Ex-Deputy Governor, APC Chiefs Meet As Campaigns Heat Up (photos)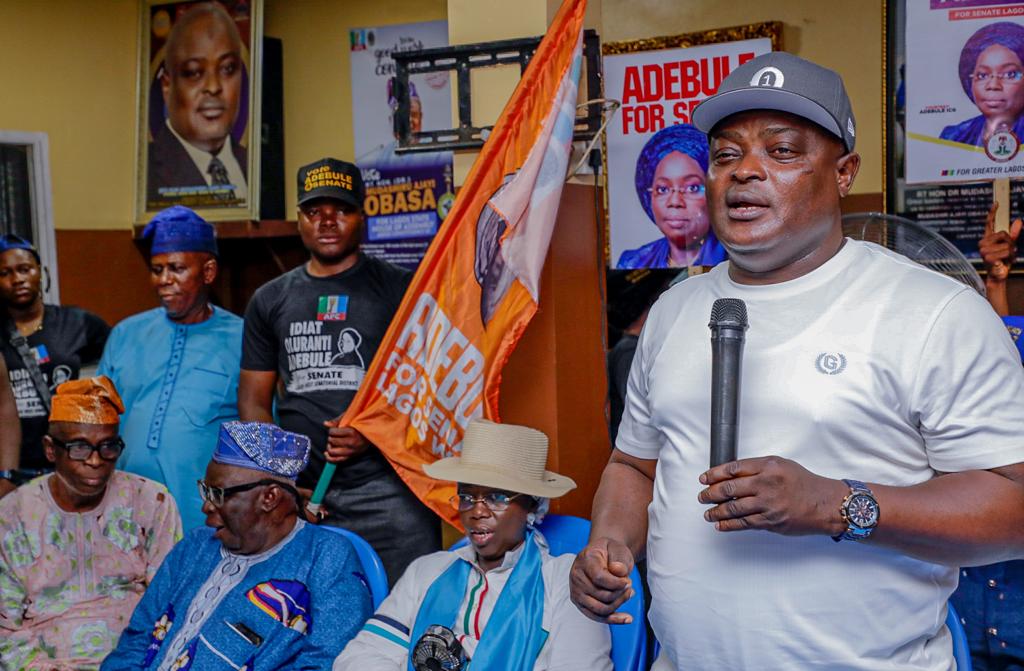 Obasa, Ex-Deputy Governor, APC Chiefs Meet As Campaigns Heat Up (photos)
As Nigerians gear towards the 2023 elections, the Speaker of the Lagos State House of Assembly, Rt. Hon. Mudashiru Obasa, on Saturday reiterated his resolve to work for the victory of all candidates of the All Progressives Congress (APC) both at the national and state levels.
Dr. Obasa said this when he received former deputy governor of Lagos and senatorial candidate of the APC in Lagos West, Idiat Oluranti Adebule and her team, who were in Agege as part of campaigns ahead of the election.
According to the Speaker, the goal of current political activities is to make sure that the APC wins at all stages of the election from the presidential to the House of Assembly.
Dr. Obasa expressed confidence that Asiwaju will become the president while further noting his expectation that the party would have the majority at the Senate and the House of Representatives.
"This would make governance at the federal level very easy. Same thing goes for our State," he said.
The Speaker urged members of the party as well as his loyalists to continue to remain dedicated and put their trusts in God to crown their efforts with the needed victories and successes.
He also tasked the members to work in unity, cooperation and with passion as, according to him, victory begins with internal cohesion just as he expressed confidence that the Southwest zone would deliver massively for Tinubu.
"Agege is so committed to the APC. We want good results. We want victories with a landslide. We must show total commitment and dedication and that is when we will get what we want. I commend you all for the support you have given our incoming senator," he told the party loyalists, who thronged his constituency office.
In her remarks, Adebule thanked Agege people for their commitment to the party. She said records have shown great results from the area during elections.
She said she decided to visit Agege to thank the people and further plead for their support.
Breaking: Northern Body Tackles Atiku Over Comment On Naira Policy, Opposing Sultan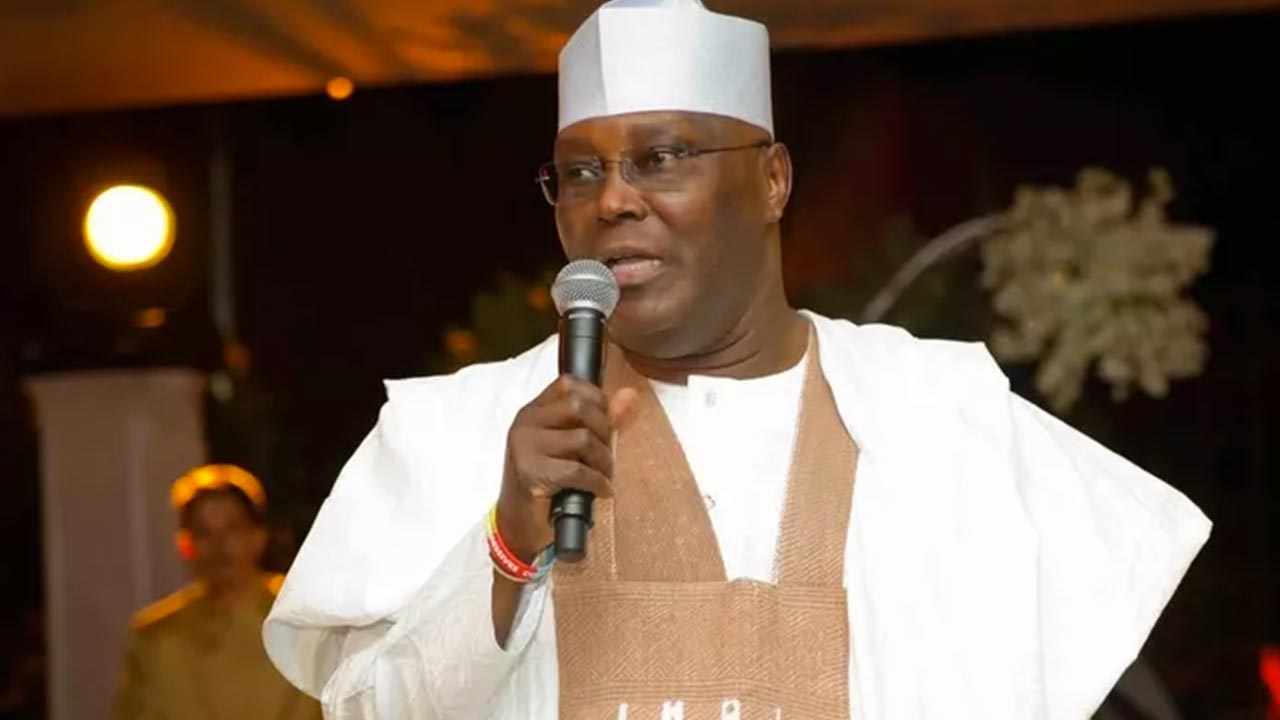 Breaking: Northern Body Tackles Atiku Over Comment On Naira Policy, Opposing Sultan
The Arewa Youth Consultative Forum (AYCF) on Saturday came hard on the presidential candidate of the Peoples Democratic Party (PDP), Atiku Abubakar, over his comment urging the Central Bank of Nigeria (CBN) not to grant further extension of its Naira swap policy deadline beyond the 10 days announced by the bank.
The AYCF declared that Atiku was on his own for recently opposing the opinions of the Sultan of Sokoto, Alhaji Sa'ad Abubakar, and the National Assembly on the policy.
Atiku had reportedly hailed the apex bank for a 10-day extension of the deadline while urging it not to grant any further extension.
In a press statement personally signed and released by Alhaji Yerima Shettima, National President of the AYCF, the organisation which said it was calling Atiku to order, wondered what Atiku hoped to benefit from the difficulties citizens currently experience as a result of the cash swap policy.
The group warned Atiku to stop playing politics with the policy adding that his comment was self-serving.
"Former VP Atiku's call was out of place because it is coming on the heels of growing complaint about the kind of sabotage that is causing untold hardship to Nigerians over this policy.
"Atiku stands alone in his call on the CBN not to review the deadline. He is against prominent Nigerians who made passionate appeal for deadline review, notably the sultan of Sokoto, the Senate and House of Representatives leaders and experts.
"What purpose will the current difficulties people are facing serve Atiku? Why would he rather identify with the need to let the difficulties faced by especially rural folks continue and for how long?" The statement asked.
While noting that the policy was good owing to the fact that as at end of June 2022, available data indicated that N2.72 trillion out of the N3.26 trillion in circulation was outside the vaults of commercial banks, the group said it, however, supports the calls by Nigerians for an extension.
"We are of course aware that the economy has suffered heavy, avoidable bruises.
"The AYCF wishes to state that it will be suicidal for this nation to consider Atiku's advice against a review of the CBN cash swap deadline, because for any policy to succeed, it must have a human face and we believe the CBN Governor, Godwin Emefiele, won't turn against overwhelming public interest, like Atiku has just done.
"The AYCF is therefore warning the ex-VP not to turn this policy into a weapon of political manipulation or political attention-seeking opportunity. He should forget about the continuation of a policy in the midst of loud calls for positive review for the sake of his selfish political and self-serving interests. We will not stop emphasising that Nigeria is never a Banana Republic.
"We advise the ex-VP to concentrate on his presidential campaigns by showcasing what he has done to merit the votes of Nigerians and stop playing politics with our economic policies and associated challenges. We thought the ex-VP would tell Nigerians what he has to offer in fighting inflation and weak national currency," the group added.