Commissioner to NAPPS: flush out quacks in your midst
From Omoregie  Elvis, Benin
Rivers State Commissioner for Education, Hon. Tamunosis Gogo-Jaja has
called on the National Association of Proprietors of Private Schools,
NAPPS to flush out quacks in their midst and employ only the services
of qualified personnel in their institutions.
This was contained in a communique issued at the end of the 11th
annual conference of the National Association of Proprietors of
Private Schools, NAPPS, held in Port Harcourt, Rivers State and made
available to newsmen in Benin City.
The Commissioner said the quacks in their midst have given the
qualified teachers among them bad names and that the association must
do all in its power to cull them out and reposition the teaching
profession.
The Commissioner commended NAPPS for leading in the provision of
quality educational service and for partnering with the administration
of the executive governor of the state in ensuring that the
educational system is not left the way it was met but improved upon.
Earlier, President, NAPPS, Dr. Sally Adukwu-Bolujoko in her welcome
address, while highlighting the strengths, challenges and prospects of
private schools in Nigeria, challenged school owners to build a strong
and respectable association that could stand the test of time and that
which the Nigerian people could look up to.
She said the school owners have the responsibility to build human
capacity for the nation and thus must increase their capacity to meet
that mandate.
Sally stressed that proprietors must develop ways of raising funds to
keep their schools alive in a volatile economy in the face of multiple
levies and high interest rates by commercial banks.
Delivering the lead paper titled "The Challenges of Funding Private
Education in a Volatile Economy, Prof. Nath M. Abraham of the Faculty
of Education, University of Port Harcourt, highlighted a volatile
economy as one characterized by uncertainties, instabilities,
fluctuation of prices of goods and services causing frequent rises and
falls of returns on investments.
Prof. Nath further encouraged school proprietors not to give up but to
adopt turn around strategies that will guarantee that they continue
providing quality service that will guarantee greater access for
children.
According to the national publicity secretary, Chairman mobilization
and contact committee,  Bishop Opukeme Godly, I just want to thank God
for the success of our annual convention that we were able to achieve
two concrete things which is the ratifying of the long awaited
constitution review and the constitute of board of trustees. Names of
the board of trustees are: Dr. Saidu Mijinyawa, Chairman North West,
Dr. Rabiu Kurfi, North West, Alhaji A.U. Misau, North East, Hon.
Kundak Abdulmununi, North East, Mrs. D.O. Balogun, North Central,
Comrade Jude Idakpo, North Central, Chief Gbenga Olowe, South West,
Prince Shakiru Raji, South West, Lady Dr. Gina Yeseibo, South-South,
Obong Edet Udoh Inwang, South-South, Dr. Mrs. F.C. Olikeze, South
East, Lady Josephine Ndukwu, South East.
GTCO Food & Drink Festival 2023… A Celebration Of Food!
GTCO Food & Drink Festival 2023… A Celebration Of Food!
The annual GTCO Food & Drink Festival is back again for its 6th Edition, and food lovers across Africa and the world are in for a feast like never before! The event is slated to hold from Saturday April 29th till Monday May 1st 2023, at GTCentre, Plot 1 Water Corporation Drive, Oniru, Victoria Island, Lagos, providing a 3-day weekend of food and endless celebration.
The GTCO Food & Drink Festival brings together the greatest minds on the global culinary stage, the most industrious Nigerian small food business owners, a world class, state-of-the-art children's play area, merging them all to give attendees the most memorable food and drink event.
Commenting on the 2023 GTCO Food and Drink Festival, the Group Chief Executive Officer of Guaranty Trust Holding Company Plc, Segun Agbaje, said; "Food and drink are intrinsically social things, and best enjoyed when shared. We understand the value of bringing together businesses and consumers who are passionate about food and have continued to inspire new ways to experience life through food and drink. The continuing success of our free-business platforms reflect our unchanging commitment to Promoting Enterprise and echoes our brand promise of creating Great Experiences."
Constantly innovating the space and on a quest to continue creating great experiences for all stakeholders, GTCO Food & Drink will be expanding its capacity by creating more opportunities for more businesses and increasing its highly coveted vendor stalls from 142 to 204, giving even more innovative and assiduous business owners the chance to not only showcase their businesses to the over 250,000 foodies in attendance, but also engage with their customer base and learn from a confluence of other great-minded food entrepreneurs. The event will also feature three premier DJs in Africa, setting the scene for a weekend of celebration, food, drink, and togetherness.
Guaranty Trust Holding Company Plc is a leading financial services company providing banking and non-banking services including payments, wealth management, and pension fund management, with a presence across eleven countries spanning West and East Africa as well as the United Kingdom. The Group operates a diversified, Proudly African franchise and is renowned for its innovative approach to customer service and stakeholder engagement which has endeared the brand to millions of people across Africa and beyond. Over the years, many customers have benefited from its unique loan products including the Food Industry Credit and Fashion Industry Credit designed specifically for businesses in the food and fashion industry.
It's time once again to come together and celebrate the great joys food has to offer! Attendance is FREE.
For more information on the event, please visit: https://foodanddrink.gtcoplc.com
Aliko Dangote Makes N460bn In A Day, Overtakes Four On Billionaires' List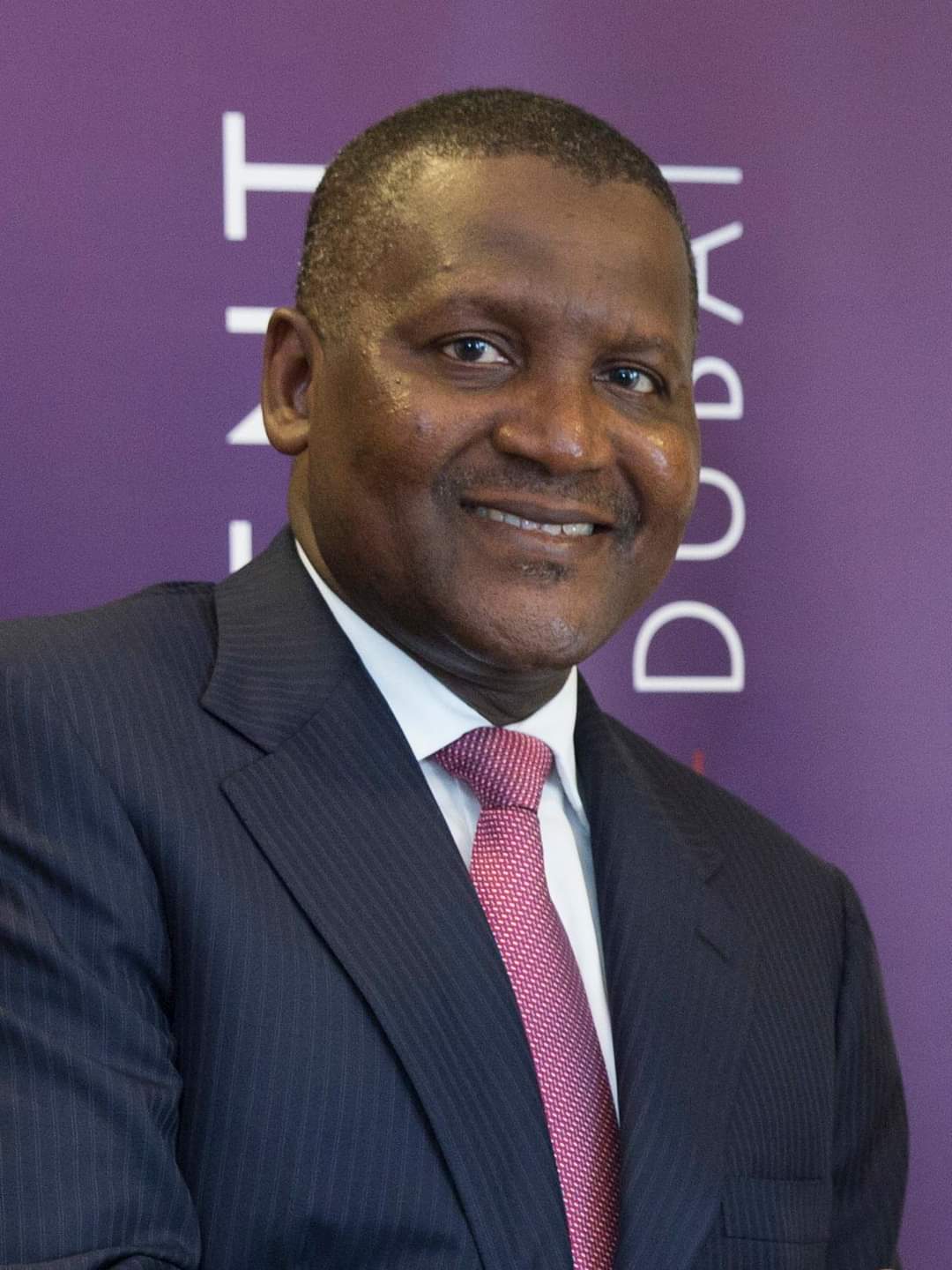 Aliko Dangote Makes N460bn In A Day, Overtakes Four On Billionaires' List
DANGOTE– Nigerian business tycoon, Aliko Dangote, overtook two Russians, one Chinese and an Indian on the billionaires' list on Monday, after making N460bn in a day.
The Chief Executive Officer of Dangote Group made the profit following increased demand for Dangote Cement, beating his fellow billionaires by earning about $100 million.
He maintains a majority share at his Cement company, following the company's announcement of a significant share buyback two weeks ago.
According to Bloomberg Billionaire Index, Dangote remains Africa's richest man, a feat he has maintained for 12 years in a row.
Sterling Bank Shines Spotlight on Creative Industries Potential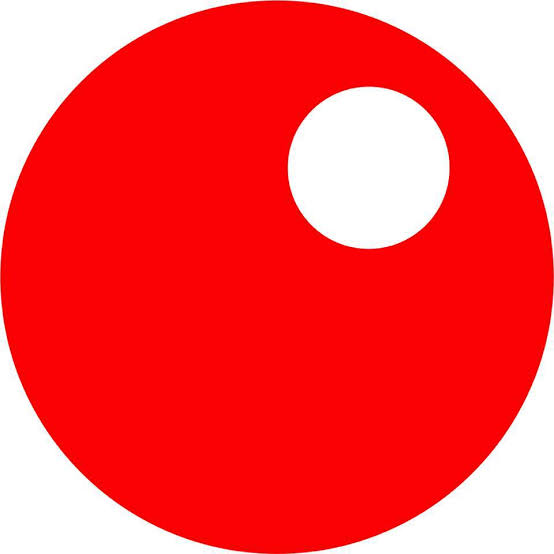 Sterling Bank Shines Spotlight on Creative Industries Potential
"Nigeria's leading financial institution, Sterling Bank Plc, has reiterated its determination to empower and energise the creative industry because of its strategic importance to the economic growth of Nigeria."
Head of Media and Entertainment Financing at Sterling Bank, Mr. Olanrewaju Olalusi, disclosed the above at the weekend in Lagos while addressing participants at a seminar organised by the Legends of Nollywood with the theme: "Empowering the Nigerian Film Industry – Actualizing Your Resources."
He said the bank had begun exploring financing of the creative industries in addition to its HEART sectors programme because of its importance to the national economy.
Sterling Bank has become renowned for its strategic focus and investments in the Health, Education, Agriculture, Renewable Energy and Transportation sectors of the Nigerian economy. These sectors have been affectionately dubbed the HEART of Sterling, and our HEART has contributed immensely to the growth of the bank, the sectors and the Nigerian economy.
Olalusi said it is important for artists to leverage funding from financial institutions to scale the level of their operations, remarking that the bank has set up a desk for the purpose of financing practitioners in the creative industry, information technology (IT) and animation, among others.
"We are open to having conversations with partners in the creative industry on the way forward." He said.
He said that the industry was bustling with amazing talent and potential. But he highlighted a key challenge confronting the industry; a lack of viable business plans on the commercial perspective of creativity to show investors.
He continued by saying that there is a growing need for artists to separate their businesses from themselves and focus on improving their access to infrastructure and a ready market for their creative expressions.
Through collaborations with dedicated partners like Sterling, creatives can better their lot, both creatively and commercially, by leveraging financial advisory services, commercial loans, and other specially designed products to further capacity building and move the industry forward.
In a keynote address by Lagos State Commissioner of Planning and Budget, Mr. Samuel Egube, urged operators in the creative industry to think more deeply about how to seize available opportunities in the industry. He noted that if the industry must grow, then it should be able to attract financial resources from investors, adding that government alone cannot drive the growth in the industry.
He said the business plan should present a strong case to encourage investors to invest. He disclosed that the Lagos State Government has plans to build a media city in the Lekki axis for practitioners in the creative industry to leverage on under its 30-year development plan.
Also speaking, the President of the Association of Movie Producers, Mr. Paul Obazele encouraged his colleagues to lift the industry to a show business level by leveraging financial institutions to scale their operations instead of relying on grants alone.