Concerned Parents Educators Initiative holds 2nd edition of "Save Education in Nigeria" advocacy.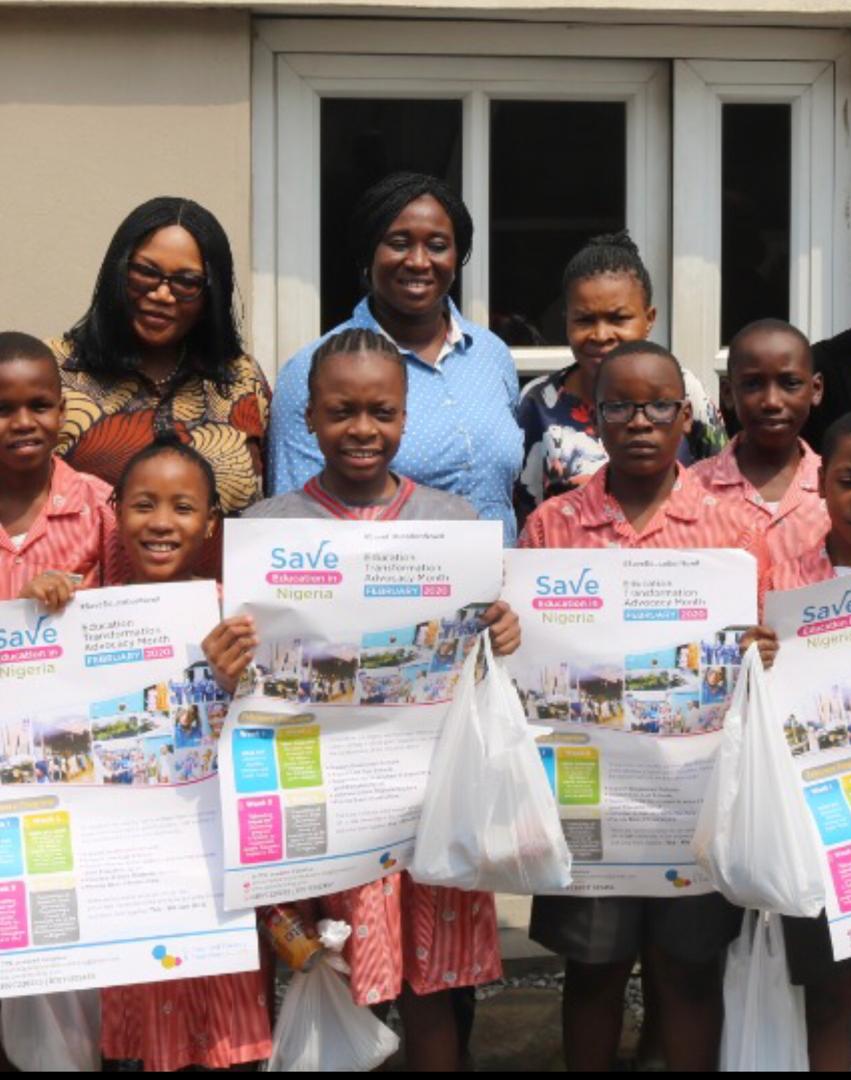 By Ifeoma Ikem
A non-governmental organization, NGO, the Concerned Parents and Educators has commenced plans for the second edition of the Save Education In Nigeria Advocacy campaign.
The national coordinator, Mrs. Kemi Koleowo, said that just like happened in February 2020 was designed has been as education transformation advocacy month.
Theme for this second edition is "Inspiring Teachers For Education Transformation".
She also captured some of the achievements of this remarkable online group with over 200,000 members scattered across various parts of Nigeria and abroad
Some of these are; The Gathering(2017) a conference that provided the platform to engage key stakeholders in the Education sector, Free School Leaders program , Free Parenting Seminars,
short story challenge contest that has produced amazing writers with Cash gifts, laptops etc as prizes
donation of cerebral palsy wheelchairs to Super parents group, Donation of N400, 000 to Jesus Kids home Ibadan.
It also include three years of gift connect for poor families during Christmas as well as teachers appreciation ceremony/award
The group also raised over N1.5m to pay school fees of children in poor communities in areas such as Agege, Iwaya, Owode Onirin, Amukoko, Badiya, Ajegunle etc.
Some of the beneficiaries include Audu Jiya, a great ambassador, physical challenge person in an education sector in Niger State
Through the support fund from CPE which raised over N200.000.00 for him with multi million building for him in Minna, Niger state.
He is doing great work with the students because disability is not death sentence but ability.
According to her, the Concerned Parents and Educators initiative also supported a conservative estimate of over 1,400 families during Covid 19 Pandemic. Over 6million naira was raised by the group and members of the group supported various families directly ones.
The organisation has also created a micro interest free loan to enable teachers engage in business which over 78 teachers were given N20, 000 each without interest rate to engage in petty business
CPE, also provides Support for low cost schools in various communities, which includes: chairs, tables, books, shelves, toys etc. were donated to schools in disadvantaged areas.
She noted that the first "Save Education In Nigeria" advocacy was held in February 2020.
CPE members were in churches, mosques, markets, schools speaking on various challenges facing the Education sector.
The second edition will run through state chapters in about 25 states, the states will focus on issues facing the teaching profession in their state and how teachers can be inspired to perform better to improve outcomes