Congrats!!! UK-Based Actress, Princess Onanuga to receive Best Nollywood actress award in Manchester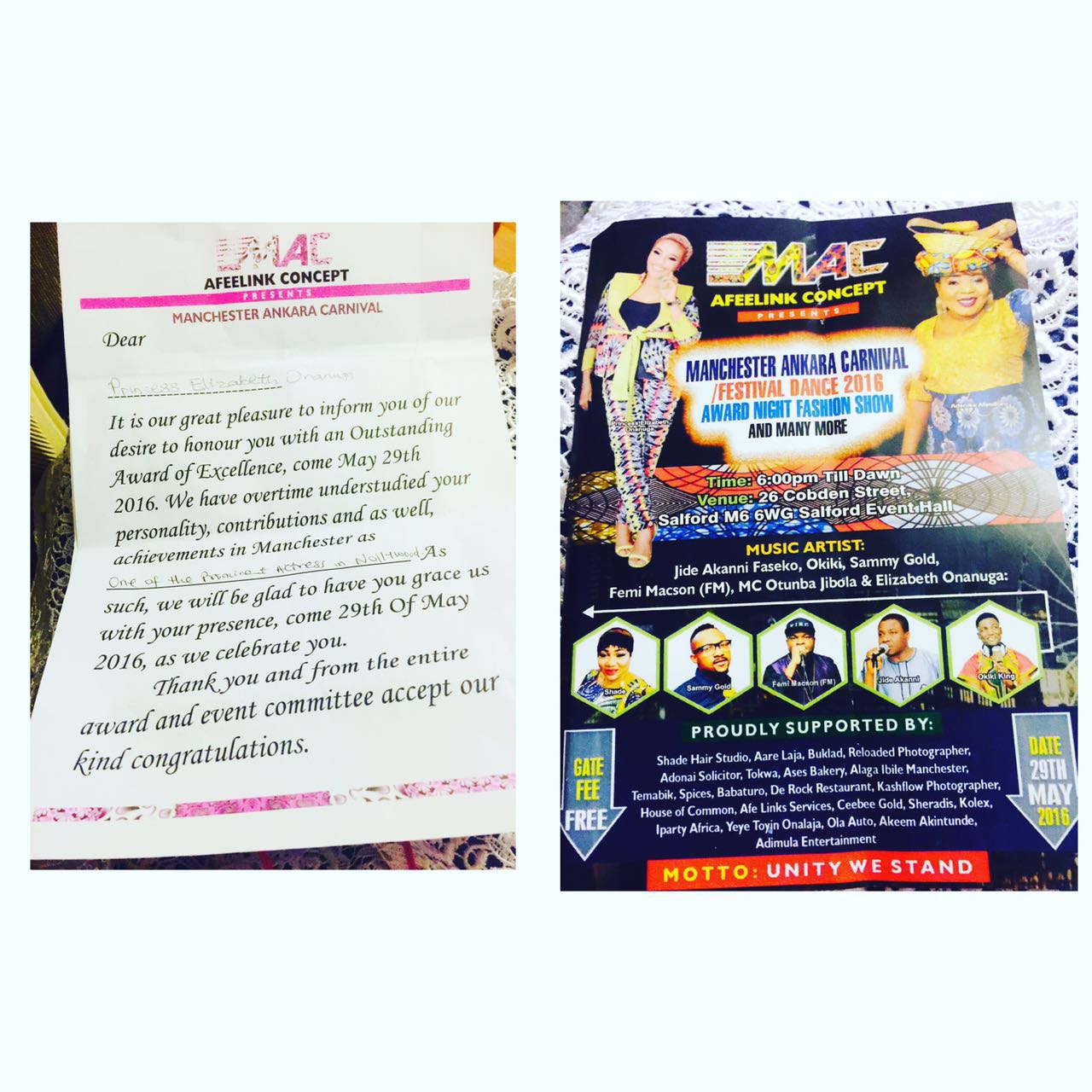 UK-Based actress, Princess Elizabeth Onanuga has been recognized by her hard work in the Nigerian movie industry ever since she came in. She has never for once relented and has worked with lot of super stars in the industry.
Some weeks ago, she was announced as one of the MC of Manchester Ankara Carnival which will be happening on the 29th of May and now, she has been selected for the best nollywood actress award.
The Joyous actress extended her gratitude to the organizers of the award, in her words, ''…….so happy I can't wait. May God bless the organizer, Afeelink concept, the reigning queen of promoter in Manchester''
Congrats!!!