COVID-19: Lagos Police Harass the Guardian Newspaper Correspondent, Seye Olumide
By Ifeoma Ikem
Trigger-happy policemen attached to Makinde Police Station, Oshodi, Lagos State, harassed and threatened to kill a senior Correspondent with The Guardian Newspapers, Mr. Seye Olumide, while on official duty.
Olumide who drove through Makinde Street which housed the police division, was said to have been stopped at a roadblock mounted in front of the Police Station by some officers and members of the Lagos Neighborhood Safety Corps (LNSC) on duty.
It was learnt that while Olumide was trying to identify himself to the men who had ordered him to stop for checking, two other officers jumped out of a police vehicle right behind him and began to manhandled him.
Narrating his ordeal to Saharaweekly,Olumide said: "at about 3:08 p.m.yesterday, while driving to the office through Makinde Street, Mafoluku, Oshodi, I met a road barricade manned by some officers and members of the Lagos Neighborhood Safety Corps (LNSC) right in front of Makinde Police Station. I introduced myself but was told to turn back. I tried to explain to the officers that I was on essential duty but none of them listened to me.
"In the process, a bus carrying some officers had queued behind my vehicle and the occupants were shouting on top of their voices that I should leave the road. But there was no way I could have reversed or made a turn, just as it was impossible for me to climb the barricade".
He stated further that: "suddenly, two gun-wielding officers came down from the bus and tried to deflate my front and back tyre. At that point, I alighted from the car to explain to them there was no way I could turn since their vehicle was at the back and a barricade in front. One of the armed officers suddenly grabbed my clothe by the neck, dragged me to my car and hit my head on the body of the car, threatening to shoot.
"While this was on, the officers and the LNSC corps manning the barricade who had stopped me kept shouting at me: 'You will just die for nothing'. Some of them even threatened to confiscate my car at the station".
It was learnt that the situation was brought under a little control as a police officer, who had apparently been watching the barbaric behaviour of his colleagues from afar, sauntered out of the station and ordered that the barricade be removed for the journalist to go since there was no space for him to move his vehicle out of the way for the charging officers.
Saharaweekly further learnt that Olumide had since lodged a complaint with the Lagos State Police spokesman, Bala Elkana, who promised to contact the station's DPO for necessary verification and actions
TY Buratai Foundation Condole Families, Borno State Government over Demise of Qadi Kaka Shehu Imam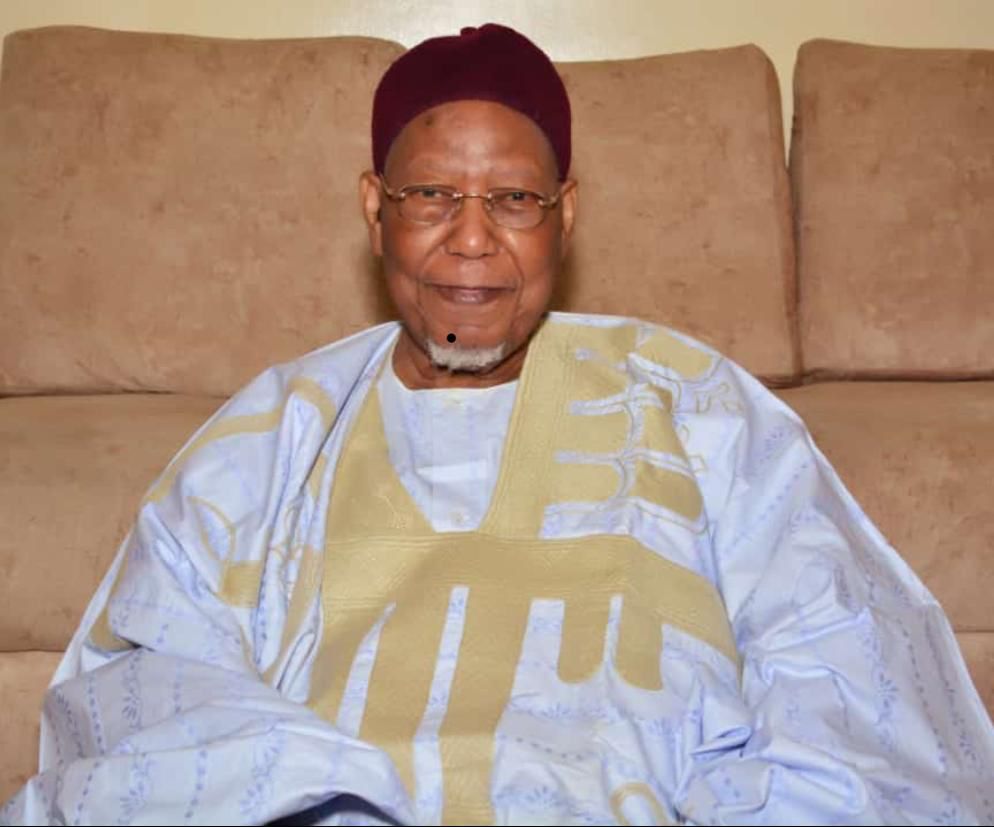 TY Buratai Foundation Condole Families, Borno State Government over Demise of Qadi Kaka Shehu Imam
Innalillahi Wa Inna Ilaihi Rajiun In a heartfelt gesture of sympathy, the
Humanity Care Foundation has extended its condolences to the families of Qadi Kaka Shehu Imam, a retired judge and elder statesman of Borno state, as well as the Borno State Government. The foundation, through a statement signed by its Chairman, Ibrahim Dahiru Danfulani Sadaukin Garkuwan Keffi, expressed deep sorrow over the demise of Qadi Kaka Shehu Imam.
Qadi Kaka Shehu Imam, who passed away on Monday, 25th September 2023, at the remarkable age of over 110, was laid to rest in accordance with Islamic rites. He was a prominent figure in the state and a member of the prestigious Limanti family. Until his passing, he held the distinction of being one of the oldest members of his family.
The news of Qadi Kaka Shehu Imam's demise has deeply touched the heart of His Excellency, Amb (Lt Gen Rtd) Tukur Yusufu Buratai CFR Betaran Biu, Garkuwan Keffi, the Grand Patron of the TY Buratai Humanity Care Foundation. He held Qadi Kaka Shehu Imam in high esteem as a father and elder statesman. The foundation acknowledges that his loss is not only felt by Borno state but also by the entire nation of Nigeria.
The TY Buratai Humanity Care Foundation, known for its philanthropic activities and commitment to the welfare of the people, stands in solidarity with the families of Qadi Kaka Shehu Imam and the Borno State Government during this difficult time. The foundation hopes that their sorrow will be eased by the outpouring of support and love from the community.
This condolence message serves as a reminder of the immense impact Qadi Kaka Shehu Imam had on the lives of many. His contributions to the judiciary and his role as an elder statesman will forever be cherished.
May the soul of Qadi Kaka Shehu Imam rest in eternal peace, and may his family find solace in the memories and legacy he leaves behind.
Housing shortage in Nigeria: Firm pledges 300,000 units of affordable housing across 18 LGA of Edo State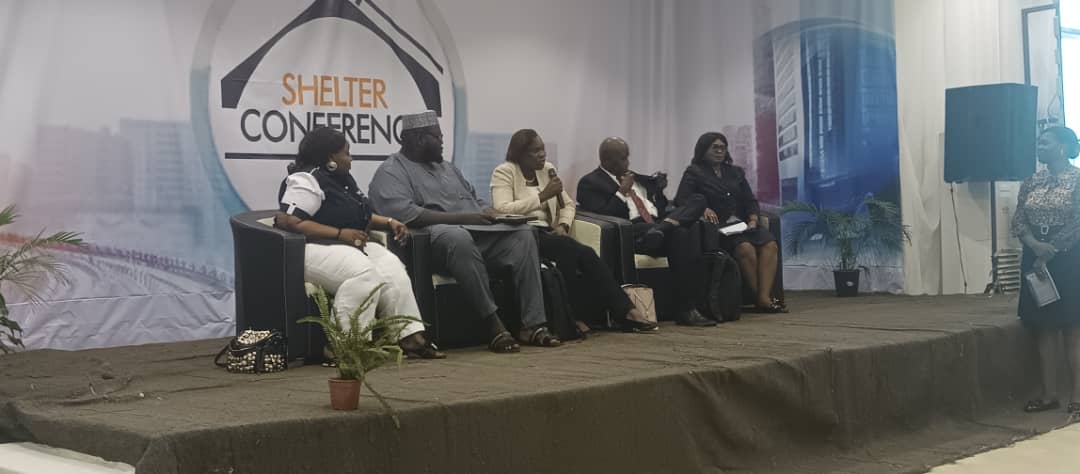 Housing shortage in Nigeria: Firm pledges 300,000 units of affordable housing across 18 LGA of Edo State
By Elvis Omoregie
Sahara Weekly Reports That In a bid to mitigate the impact of housing shortage on residents, citizenry, a Firm, "Neighborhood turn key project" has committed to providing 300,000 affordable housing units in 18 local government areas in Edo State.
The company said the initiative which is a pilot project in the State expressed concern that recent studies have shown that 28 million Nigerians need homes.
The Chief Executive Officer (CEO), Arc. (Mrs.) Cecilia Ovuarukpo Atohengbe disclosed this during the ongoing shelter conference in Benin City, Edo State capital.
Cecilia who is also the convener of the conference said participants would discuss housing, examine and profer solutions for the average citizens.
She stated: "Government over the years have come up with several projects to try and meet these housing needs of people leaving in shanties and slums".
Continuing on the "turn key projects", Arch. Cecilia said housing is key to reduce citizens desperation, corruption and criminality.
"And as a company, we have designed a solution to enable anyone who earns #40,000 to own a home within 12 months roads, water, light and other amenities are all included in the plan.
"Besides, aspiring house owners doesn't necessarily need to be a civil servant or own a bank account. He or she moves into the house and start paying- it's a rent own scheme", she added.
FG Aims to Grow Creative Economy to $100 Billion by 2030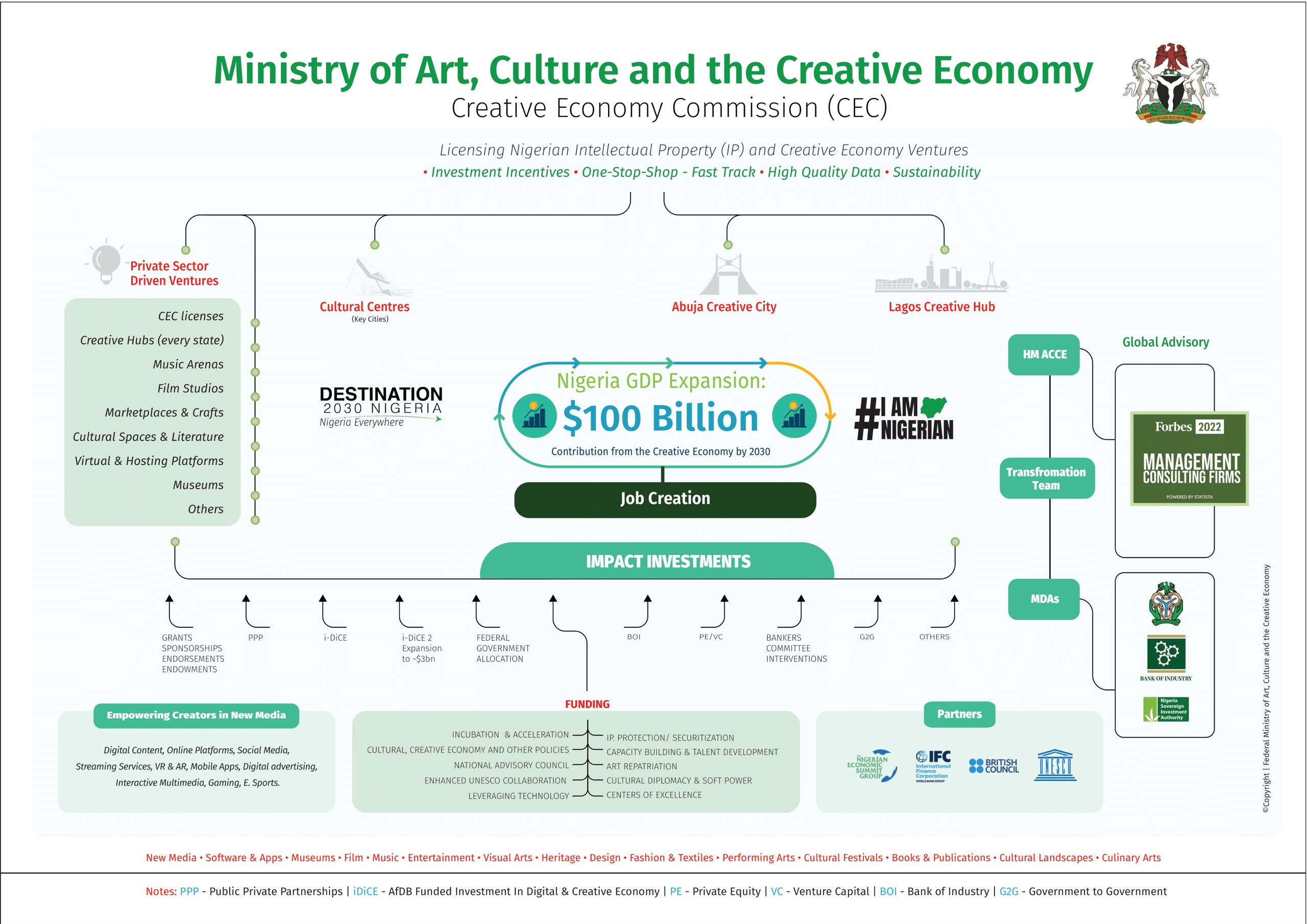 FG Aims to Grow Creative Economy to $100 Billion by 2030
Sahara Weekly Reports That The Federal Ministry of Art, Culture and the Creative Economy (FMACCE) in Nigeria has unveiled a strategic roadmap to grow the country's creative economy to $100 billion in GDP contribution by 2030.
The plan focuses on key sectors like music, film, software, museums, fashion, festivals, and the culinary arts. It aims to create jobs, empower creators, drive exports, and boost Nigeria's cultural influence globally.
Major initiatives involve setting up creative hubs and cultural centers in cities like Lagos and Abuja to serve as incubators for Nigerian talent.
Funding will come from government allocations, public-private partnerships, investment funds, sponsorships, and other sources.