Dangote beats MTN, Globacom, Banks to emerge Most Valuable Brand in Nigeria for 6th Consecutive Year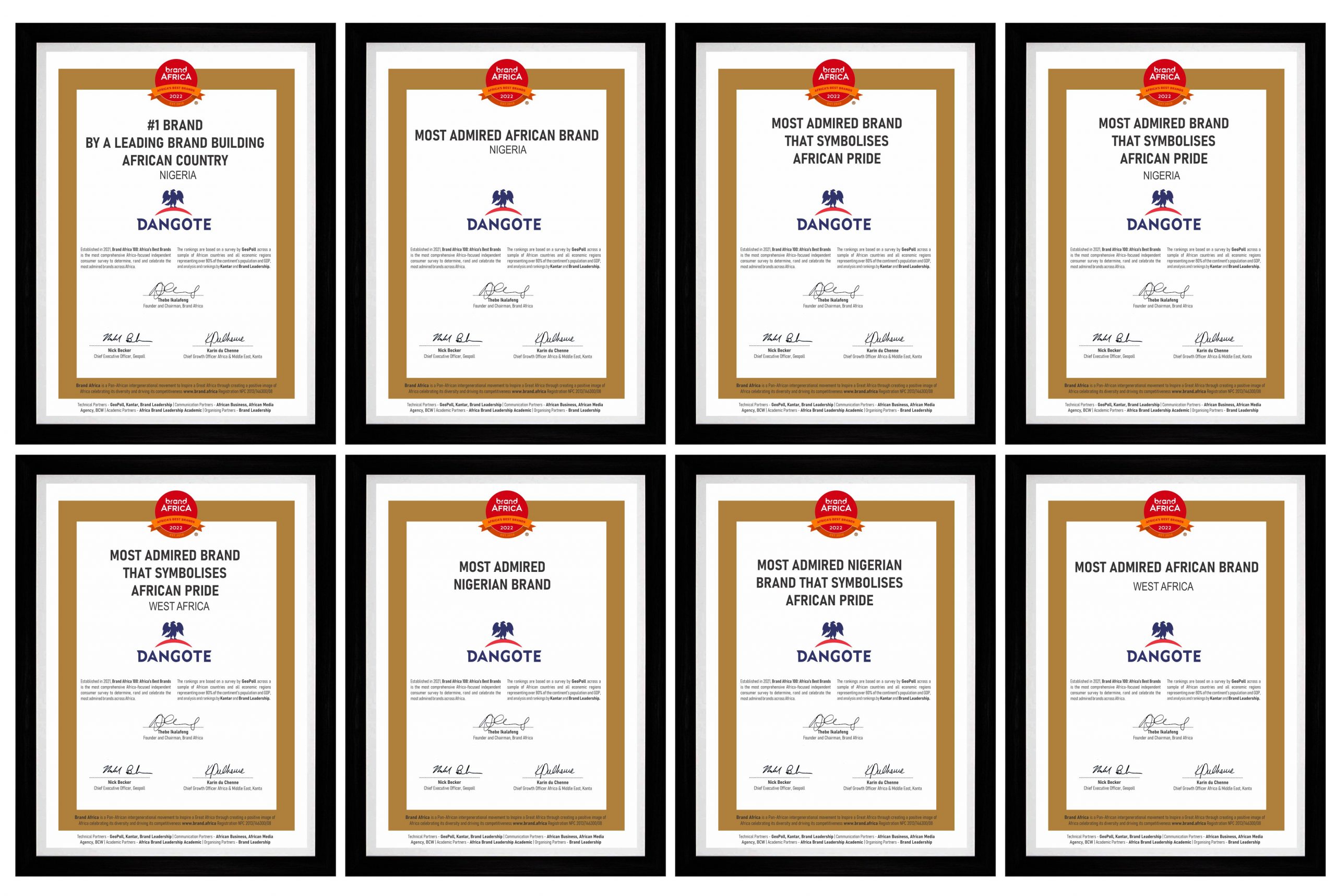 Dangote beats MTN, Globacom, Banks to emerge Most Valuable Brand in Nigeria for 6th Consecutive Year
Dangote Industries Limited has emerged as Nigeria's most valuable brand for the sixth consecutive year. This achievement was confirmed by the brand and marketing firm, TOP 50 BRANDS NIGERIA, as part of its comprehensive 2023 Top Brands perception assessment.
Winning the award for a record 6th time confirms the foremost African indigenous Conglomerate's unwavering dominance of the domestic brand space.
TOP 50 BRANDS NIGERIA, is a qualitative, non-financial evaluation of top corporate brands in the country.  The annual top brands league table which has become like a report card, with which top corporate brands have a feel of their ranking in the market is done with a special purpose model, the Brand Strength Measurement (BSM Index).
The rating firm in a statement said that Dangote got an impressive aggregate score of 86.2 on the Brand Strength Measurement (BSM) index, reinforcing its position at the forefront. The score reflects the consistent excellence of the brand.
MTN remains a strong contender, securing a close second place with an 85 BSM index score. This year's third and fourth positions are secured by Airtel Nigeria and Globacom, both with BSM index scores of 77.9 and 77 respectively. Interestingly, this reaffirms the prominence of telecom brands, with three out of the top four hailing from this sector. Among the Top 10 brands are Access Bank, Zenith Bank, Coca-Cola, GTCO, and First Bank, Globacom was adjudged the Most Popular Brand following the outcome of a Top of Mind (TOM) Survey, where respondents mentioned 10 brands that came to their mind or that they could easily recall.
This year's survey had as respondents Chief Marketing Officers and Head of Corporate Communications of major companies across the land.
TOP 50 BRANDS NIGERIA announcing the ratings said, "this annual top brand evaluation provides a qualitative, non-financial assessment of the value of leading corporate brands in the country. It gauges consumers' perceptions of brands and their impact on overall brand strength, using the Brand Strength Measurement (BSM) index—a model designed to assess a brand's ability to deliver on its promises from the consumer's perspective."
In today's market, brands have woven themselves into the fabric of our daily lives, from dawn to dusk and even in every consumer choice. This phenomenon is amplified by the rise of concepts like consumer awareness, differentiation, and the dynamics of the global economy, making brands pivotal actors.
Chief Executive Officer of TOP 50 BRANDS NIGERIA Taiwo Oluboyede, speaking on the outcome of this year's evaluation, likened brand to a person. He said,"A brand is like a person with all the traits that define his/her personality to the audience. When you hear someone's name, you are likely not just going to remember their faces or apparel, but who they really are and what they mean to you."
"Someone may claim to be the best man in the world, and could even go as far as doing paid advertising to attract attention. However, the real description of the person to you is your experience. Perception about a person could change from like to dislike or the other way round, the same is also true for a brand. That is why promoters go the extra length consistently remain in the target audience like-list" he added.
He elaborated that the onus lies with brand owners and promoters to uphold compelling propositions and consistently deliver on promises. "It's not just about making pledges anyway; it's about steadfastly living up to them—a commitment that separates the top brands from the rest," he stated.
A breakdown of the 2023 evaluation report indicated that Nigerian-owned brands continued to shine among the top 10, with 10 brands. These are Dangote, Globacom, Access Bank, Zenith Bank, GTCO, and  First Bank.
Five of the top ten brands are Banks, while three are Telecoms. Impressively, 9 of the 10 were among the top 10 last year, while 4 maintained their previous position. Airtel Nigeria made a remarkable ascent to third place. Also, six brands have consistently maintained top 10 positions for a remarkable 7 years in a row.
Overall, 26 or 52% of the 50 brands are multinational, while 24 or 48% are Nigerian brands.
Rite Foods Limited stands out as the highest gainer this year, leaping 14 places from 46th to 30th. Notably, Wema Bank makes a noteworthy debut in the annual brand ranking. Furthermore, nine brands maintained their 2022 positions, they are Dangote, MTN Nigeria, GTCO, First Bank, Multichoice, Fidelity, Toyota Nigeria, FMNPLC, and AXA Mansard.
A breakdown of the report indicatedthat Banking Services, as usual, had the largest entries with 12 entrants, representing 24% of the total. Access Bank topped the category. This is followed by Consumer Goods with 9 brands, that is 18%, with Dufil Prima Foods leading the charge.
The Conglomerates category has 6 brands, making up 12%, with Dangote Group on top. The Oil and gas, Beverages, and Telecom sectors each contribute 4 brands, with Oando, Coca-Cola, and MTN leading their respective categories.
The Insurance sector has 3 brands, with AIICO at the forefront. Meanwhile, the Building & Construction Services, Media, and Electronics categories had 2 brands each, featuring Julius Berger, Multichoice, and Tecno Nigeria leading their respective categories.
Automobile, Agricultural, and Aviation/Logistics sectors had 1 brand each —Toyota Nigeria, Olam International, and Air Peace.
Of note in the report also is a class called Brands to Watch, a set of 10 brands that have shown some level of vibrancy in recent times and are gaining momentum in consumer acquisition with the possibility of achieving the 50 top Brands League Table in few years. It should be noted that, while these brands have considerable mentions in the TOM survey, they were not strictly subjected to the rigorous BSM evaluation.
Why You Should Patronize dElite Couture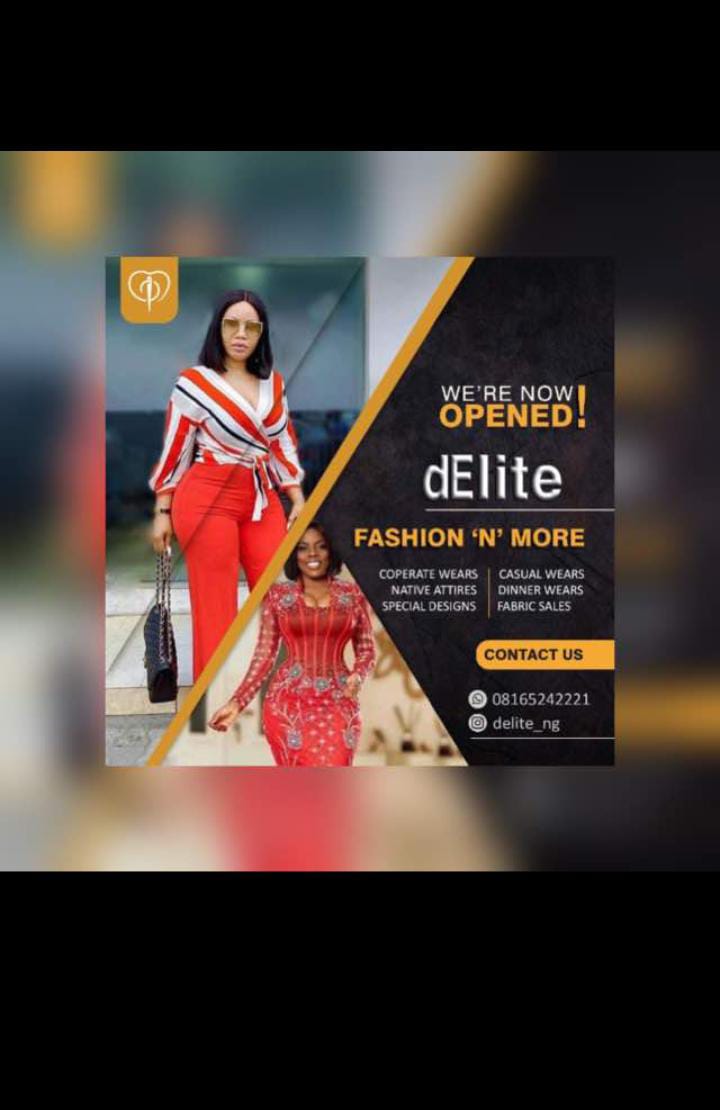 Why You Should Patronize dElite Couture
Arguably, one of the leading Couture in Nigeria is dElite Couture. Owned by delectable Oluwatosin Afeniforo, its a haven of fashion and more.
Known for trendy styles and quality services, celebrities and dignitaries are finding dElite as the place to be for top-notch fashion styles.
A trial is enough to convince anybody that dElite couture is the place to be where fashion is concerned.
Naira Recovers Against Dollar, Sells At N806.73/$1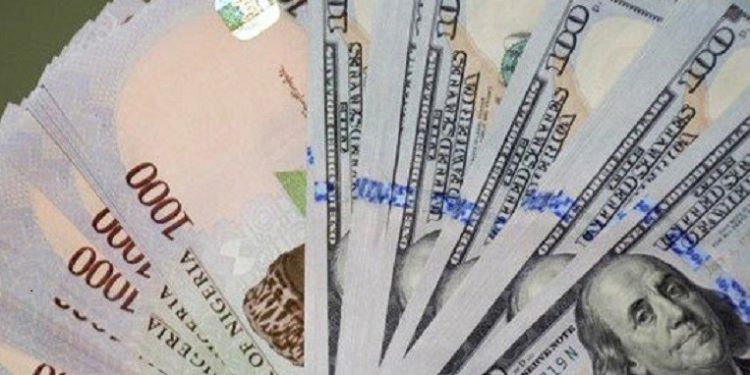 Naira Recovers Against Dollar, Sells At N806.73/$1
For the second time this week, the naira appreciated significantly against the United States dollar at the Nigerian Autonomous Foreign Exchange Market (NAFEM), the country's official exchange rate window.
The naira recovered from N837.77/$1, on Monday, to N806.73/$1, on Tuesday, after it slumped to N927.19/$1 on Friday, December 1, 2023 at the official market.
According to Data from FMDQ Securities Exchange, a platform that oversees foreign exchange (FX) trading in Nigeria, the rate recovered from the N830.90/$1 it opened on Tuesday to close N806.73/$1, thereby, gaining by N24.
The recovery was against the report of the National Bureau of Statistics 'Foreign Trade in Goods Statistics (Q3 2023),' report that Nigeria's foreign trade in the third quarter of 2023 rose by 53.16 per cent year-on-year to N 18.80tn.
According to the report, crude oil revenue surged by 83.23 per cent to N8.54tn in the quarter under review. In the third quarter of 2022, total crude oil sales amounted to N4.66tn.
Buoyed by an increase in trade activities in the period, total exports increased by 60.78 per cent to N10.35tn.
The report, released on Monday, read in part, "Nigeria's total merchandise trade stood at N18.80tn in Q3, 2023. The value indicates an increase of 54.62 per cent over the amount recorded in Q2, 2023 as well as by 53.16 per cent when compared to the value recorded in Q3 2022.
"Total exports accounted for 55.02 per cent of total trade in the reviewed quarter with a value of N10.35tn, showing an increase of 60.78 per cent and 74.36 per cent over the value recorded in the preceding and corresponding quarters respectively.
"Exports trade in the third quarter of 2023 was dominated by crude oil exports valued at N8,535.61 billion representing 82.50 per cent of total exports while the value of non-crude oil exports stood at N1.81tn accounting for 17.50 per cent of total exports; of which non-oil products contributed N677.57bn or 6.55 per cent of total exports.
"On the other hand, the share of total imports accounted for 44.98 per cent of total trade in the third quarter of 2023 with the value of imports amounting to N8.46tn in Q3, 2023. This value indicates an increase of 47.70 per cent and 33.33 per cent respectively over the value (N5.73tn) and (N6.34tn) recorded in the preceding and the corresponding quarters of 2022."
Lagos Task Force dislodges Ikorodu roadside traders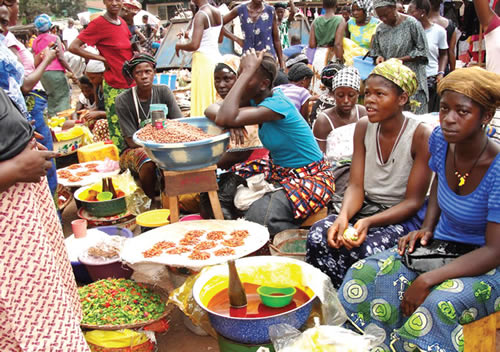 Lagos Task Force dislodges Ikorodu roadside traders
In its continuous efforts to rid the state of the menace of street trading, operatives of the Lagos Environmental Sanitation Corps and the Kick Against Indiscipline, on Tuesday, dislodged roadside traders around Aunty Kenny in the Agric area of Ikorodu.
A statement by the Lagos State Ministry of the Environment and Water Resources said the dislodgement was part of measures to sustain zero tolerance for street trading in the state.
It read, "Operatives from the LAGESC/KAI on Tuesday dislodged recalcitrant street traders on the kerb at Aunty Kenny Agric on lkorodu Road as part of measures to sustain the zero tolerance for street trading."
Similar enforcements were carried out on Monday at Oshodi-Mushin Road, Ojuelegba Road, Yaba-Muritala Muhammed Way, Oyingbo under the newly constructed bridge, inner and outer Marina-CMS, Victoria lsland and Lekki areas of the state, following directives of the Commissioner in the ministry, Tokunbo Wahab.
According to a statement, many of the defaulters were arrested in the course of enforcement and taken to the LAGESC/KAI headquarters where they were handed over to the appropriate section for interrogation and prosecution.
The commissioner also gave directives to operatives of LAGESC/KAI and other related agencies to sustain the dislodgment and ensure that the traders do not return to the areas
@Punchng