DAPO ABIODUN CONGRATULATES NASS LEADERSHIP, CHARGES MEMBERS ON NEXT LEVEL AGENDA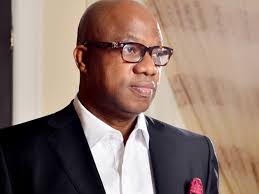 As the National Assembly began a two-week break, the executive Governor of Ogun State, Prince Dapo Abiodun has congratulated the leadership of the 9th National Assembly and charged federal lawmakers to spend the time judiciously by widely consulting with their constituents on programmes and Bills that will promote good governance.
In a release by his Chief Press Secretary, Mr. Kunle Somorin, the governor expressed his joy over the successful emergence of the leadership in both Chambers of the National Assembly.
In his words; "Holding a rancour-free election process by members of the 9th National Assembly is indeed a great feat in the democratic development of our great nation. Both Chambers have demonstrated their resolve to be real democrats by running a transparent and participatory process that produced Senator Ahmad Lawan and Rt. Hon Femi Gbajabiamila as the Senate President and Speaker respectively."
Gov. Abiodun said the new helmsmen are loyal party members and dogged democrats, whose credentials at the legislature are enviable.
He added: "I am not surprised at their emergence and will enjoin distinguished senators and honourable members to give them the maximum support for them to partner with President Muhammadu Buhari to deliver the dividends of democracy to our people and lift our people out of poverty. I'm proud of their acumen, character, insight, competence and patriotism.
"As we all look forward to a more united, focused and developed country, I want to charge members of the National Assembly to be more proactive with their duties and come up with laws that will continuously pave way for a peaceful and united nation; ensure prosperity of the citizenry and create an atmosphere for good governance to thrive in Nigeria."
Prince Dapo Abiodun urged the legislators to be fully committed to the Next Level agenda of the Buhari-led government which promises to be people centric and impactful.
He further stressed the need for the legislators to consult their constituents at various levels and come up with robust socioeconomic issues that are critical to the overall development of the nation as this will equip and guide them on their major responsibility of law making.
He further called on the lawmakers to engage, sensitise and encourage their constituents to come up with recommendatory proposals and Bill's that will bolster participatory democracy and prosperity for the people.
Adebutu pollutes Ogun political space with large scale electoral fraud, must be prosecuted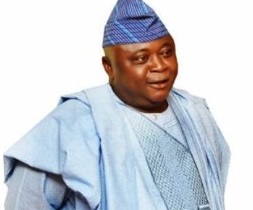 Adebutu pollutes Ogun political space with large scale electoral fraud, must be prosecuted
The large scale of electoral fraud perpetrated by the gubernatorial candidate of the People's Democratic Party, PDP, in the just concluded governorship election in Ogun State, Mr Oladipupo Adebutu, was scary and unthinkable.
This large scale electoral malpractice beats the imagination of many residents of the State, who continued to wonder the state of mind of the self-acclaimed farmer.
The monumental fraud committed by Oladipupo Adebutu and his cohorts in PDP was in two folds, while he led the gang that compromised the electoral process in fragrant disobedience to the electoral law, Adebutu also scammed many electorate.
Many unsuspecting and gullible electorate, who ignorantly fell for his gimmicks of vote buying have been crying around the town on how the credit cards used by Adebutu to buy votes eventually turned out to be mere fraud.
Thousands of the victims on social media narrated their ordeals, as the initial promise of Adebutu and his gang that the credit cards carry a monetary value of ten thousand naira became farce.
While some were lucky to get N1,500 on the cards many could not get a dime, forcing them to start calling out the PDP candidate on different social media platforms.
Point-blankly, Adebutu and his party, the PDP, has brought unimaginable disgrace to Ogun State and as well polluted the democratic environment in the most shameless manner.
Such a character must not be allowed to participate in an electoral process again. Also, his case should be used as a deterrent to others like him who are hell bent to get to the corridor of power through the backdoor, after realizing they are not popular among the people and their attendant paucity of intellectual capacity.
It is obvious that somebody with this degree of electoral fraud on his neck lacks the moral standing to discredit any democratic process, to that end, Adebutu and his gang should immediately apologize to the people of Ogun State with that charade called protest they embarked upon on Tuesday.
They must quickly stop their cheap blackmail against INEC with the satanic notion of compelling the commission into submission, such campaign of calumny will never work.
Samson Odubiyi writes from Abeokuta.
Lagos Assembly seat: Industrialist celebrates Orekoya over re-election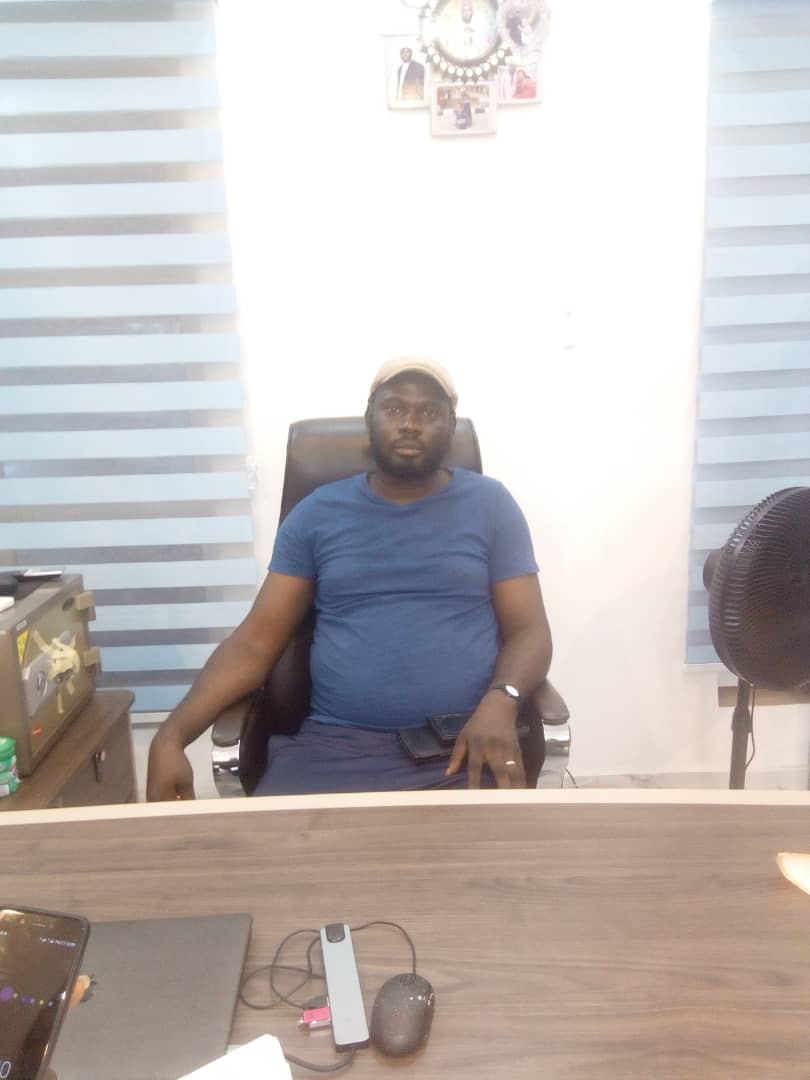 Lagos Assembly seat: Industrialist celebrates Orekoya over re-election
By Ifeoma Ikem
An industrialist and business mogul, Mustapha Yusuf, has congratulated Hon. Abiodun Orekoya, candidate of the All Progressives Congress for winning the Lagos State Assembly Constituency 1 seat in Somolu, on Saturday.
Orekoya notched 14,256 votes to emerge winner in the elections, the Independent National Electoral Commission declared.
Yusuf, who is the Managing Director of BAMAS Service Nigeria Limited in Shomolu/Bariga, also commended the politician on his re-election, saying it was well deserved.
According to him, the victory at the poll is a testimony to Orekoya's giant strides in developing Shomolu/Bariga, especially in the area of security which he cited as having been a major concern within the constituency and its environs.
"Since he took charge over the Community Development Area (Shomolu/Bariga CDA), its security problems have become a thing of the past. Through innovative and aggressive strategies, any issue or potential threat that would disrupt the peace within the community is nipped in the bud," he said.
According to Yusuf, the formation of the CDA excos and synergy with the police were responsible, helping to secure more lives and properties in the area.
In her remarks, Vice-chairman of Boshua community ward c, CDC Shomolu, High Chief Modupe Oluwole, praised residents for turning out en masse to vote Orekoya, citing his many good works.
While enjoining other politicians to take a cue from Orekoya, Dr Oluwole said: "We have gained many things from him, he created enabling enivornment for all; nobody is left out."
She also expressed the hope for restoration of "peace and unity in Nigeria," saying "we are one, whether Yoruba, Igbo, Hausa in Nigeria."
Ogun 2023 and huge applause for progressive stakeholders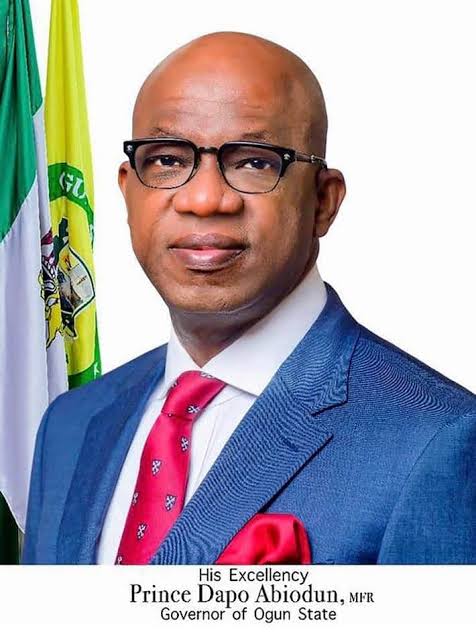 Ogun 2023 and huge applause for progressive stakeholders
While the victory of Governor Dapo Abiodun of Ogun did not come as a surprise to many discerning residents of the State, considering the level of maturity and political sagacity the Governor has brought to bear in governance since inception of his administration in 2018.
Despite the conspiratorial disposition and seeming gang-up by some selfish politicians in the State, who are obviously jealous of the sterling performance of Prince Dapo Abiodun and his rising popularity among the electorate, the truth eventually prevailed and the rest became story.
Meanwhile, we must greatly appreciate individuals who stood for the truth in the face of satanic lies and wicked propaganda by Governor Abiodun's antagonists.
The unquantifiable contributions of the respected former Governor of the State, Aremo Olusegun Osoba and Senator Solomon Adeola Yayi can never be over-emphasized as well as various critical political leaders and groups.
It is of great importance to salute the courage and resolute of Students' bodies, market women, artisans and peasants across the nooks and crannies of the State.
All in all, we celebrate the quintessential leader of our time, Prince Dapo Abiodun, may God give you the requisite capacity to sustain this developmental drive in the Gateway State.