Dapo Abiodun: How sterling performance defies venom of calumny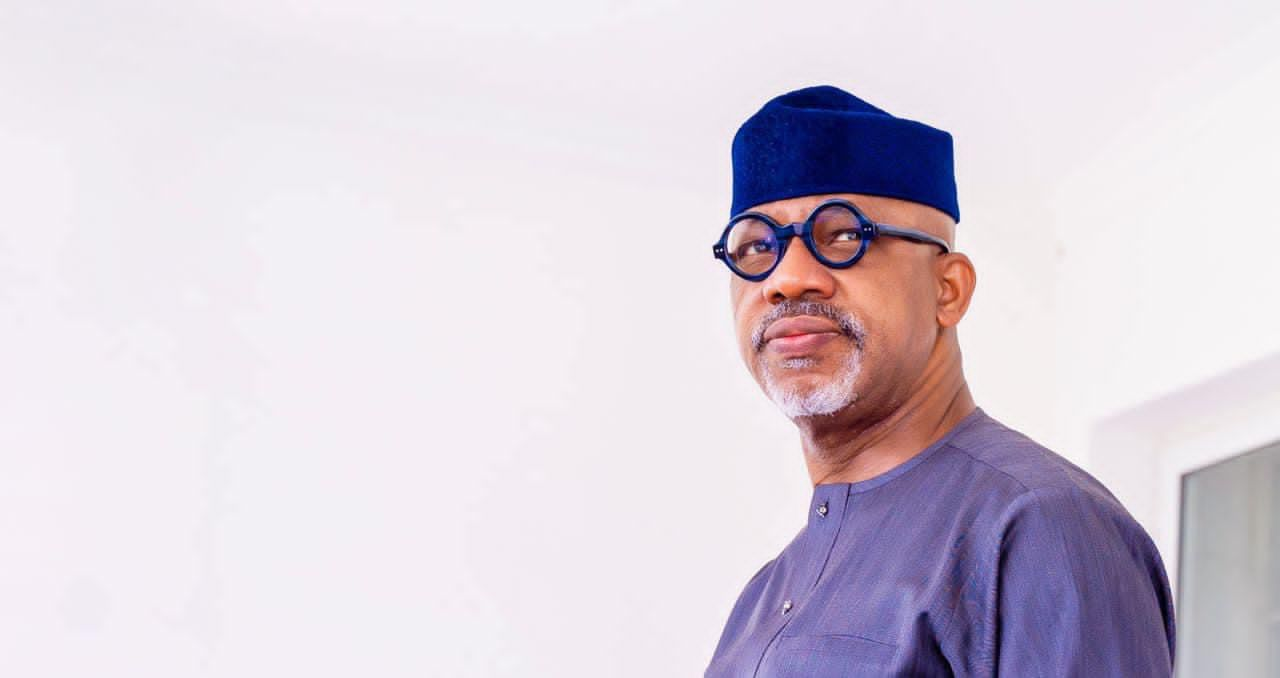 Dapo Abiodun: How sterling performance defies venom of calumny
The brewing smear campaign against the incumbent Governor of Ogun State, Prince Dapo Abiodun, by drowning politicians in the State, led by the former Governor, Senator Ibikunle Amosun, is not in anyway strange to every discerning individual in the state and beyond, in fact, it is even expected, going by the enviable performance of the Governor and the cynic nature of his predecessor.
This war of attrition that started since the very moment Dapo Abiodun indicated interest to change the trend of despotic governance in Ogun State by vying for governorship on the platform of APC continued rather tirelessly, as the king of the manor remains blindfolded by inordinate ambition of total dominance.
The onslaught against Governor Abiodun was later intensified when his dynamic leadership became manifested in the steady and progressive manner he is transforming the state from all fronts, especially in the area of infrastructure and human capital development, despite the enormity of deficit left behind by his predecessor.
Obviously, this revolutionary change of order to the admiration of many in the State, especially the downtrodden, who had been callously oppressed by the suffocating civilian junta superinteded by Ibikunle Amosun became a nightmare for the former Governor and his cohorts, hence, the move to bring the incumbent Governor down by all possible means.
That Amosun and his co-travellers have thrown decency and Omoluabi ethos into the dustbin is no more a news, they have practically become satanic and dangerously desperate, in their fruitless efforts to take over mantle of leadership by force in order to continue with their oppression.
It is shameful that Amosun and his foot soldiers could come this low after their failed attempts to stop the Governor in the countdown to 2019 gubernatorial election in the State, and the level of global embarrassment they brought to the State during campaigns.
Sincerely, this paradigm shift in the pattern of development and growth in all strata of the State and the people-oriented leadership entrenched by Dapo Abiodun in Ogun State will not stop, no matter the degree of propaganda embarked upon by Ibikunle Amosun and his docile team.
It is quite interesting now that majority of Ogun Citizens are aware of the antics of the former Governor to impose a rubber stamp on the State and rule by proxy, which informed his cat race to control the party and the political structure.
While it is certain that many Nigerians are also aware of the intricacies of cold war in the political space of Ogun State, spearheaded by Senator Ibikunle Amosun and the determination of the people in the State to follow the path of honour and developmental leadership as against autocracy and deception, it is therefore instructive to tell Amosun and his 'boys' to listen to the evergreen warning of Amil Cabral:
"Hide nothing from the masses of our people. Tell no lies. Expose lies wherever they are told.
"Mask no difficulties, mistakes, failures. Claim no easy victories".
Comrade: Kayode Tella writes from Abeokuta.
Comly Cuisine boss, Comfort Okpoyo adds a year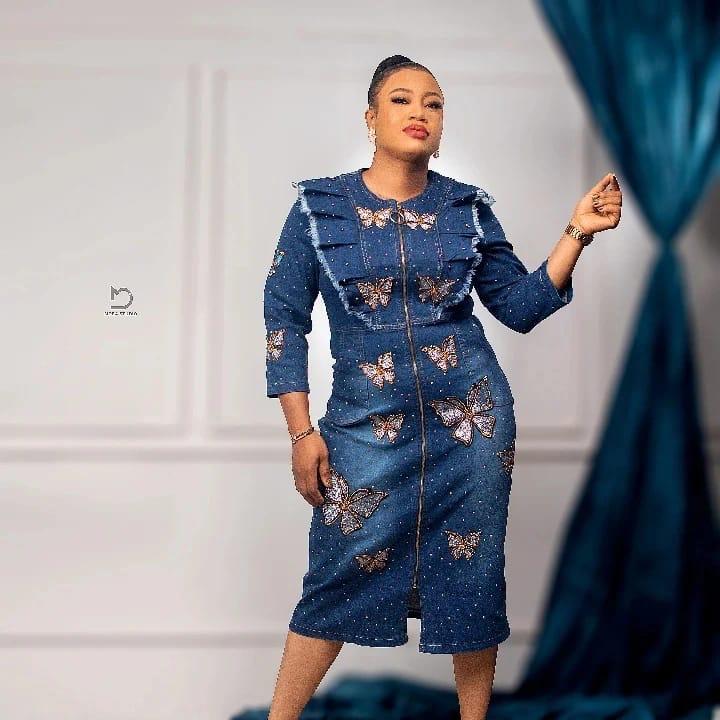 Comly Cuisine boss, Comfort Okpoyo adds a year
The stylish CEO of Comly Cuisine, Comfort Okpoyo, became a year older today, 26 May, 2022.
The elegant Okpoyo runs one of the fastest growing culinary outfits in Lagos and has a lot of top Nigerians as her client base.
She celebrated the birthday at her posh apartment in Surulere and was surrounded by clients from all strata of the society, family and well wishers.
She is fast becoming the caterer of choice at all A-class events.
Visitors at her birthday were wowed by the different cuisine she prepared as she used her birthday to showcase her cooking dexterity and a tasting session.
FAKE NEWS: SCOTT TOMMEY DEBUNKS ARREST RUMOUR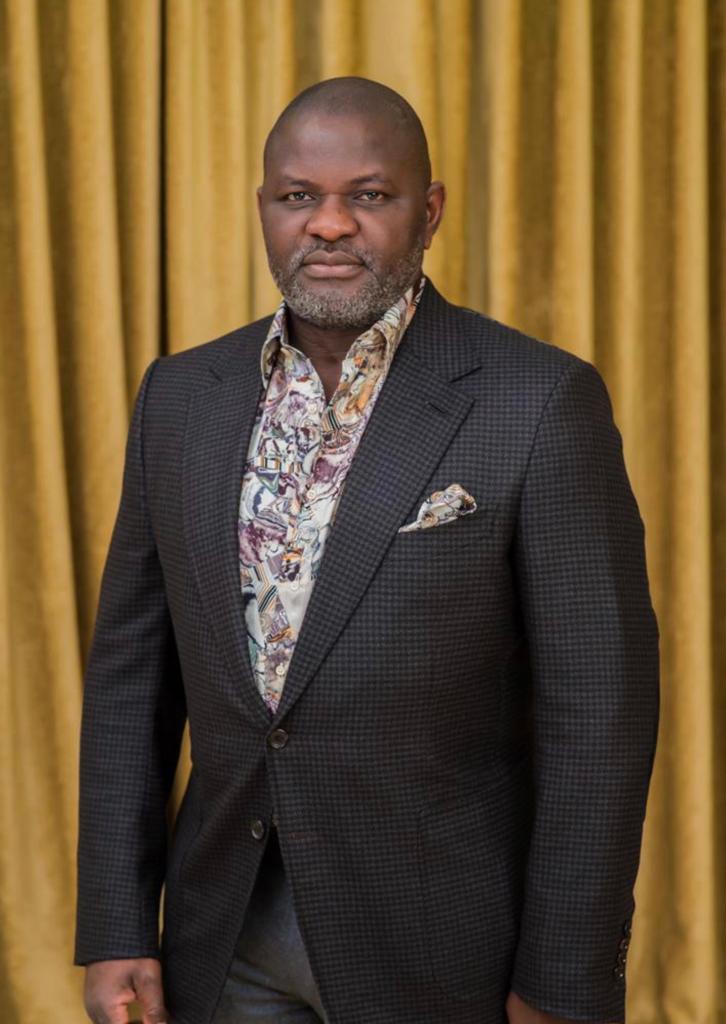 FAKE NEWS: SCOTT TOMMEY DEBUNKS ARREST RUMOUR
But for the need to set the records straight before some unprofessional platforms run with a mere rumour fabricated from a pit of hate, top businessman, Scott Tommey would ordinarily have remained his reticent self and allowed his detractors to choke on their evil machinations.
But in an era when utter falsehood can be easily manipulated and dressed in a robe of credibility, fifth columnists should not be given an opportunity to have a field day while flying a kite bearing fake news.
Consequently, through his Media Adviser, Peter Okechukwu, Scott Tommey, the Group Managing Director of Osmoserve Group, has debunked the false claim that he has been arrested by the Economic and Financial Crimes Commission (EFCC) in Abuja.
Tommey, who has been in business for well over two decades without any scuffle with government authorities, described the story as a "mere rumour concocted from a diseased soul needing urgent surgical attention."
"In over twenty years of running a business that has grown to become one of the most sought after groups in Nigeria, I have never been involved in any act that sabotages the economy or anything that has the tendency to tarnish my hard earned image.
We place premium value on transparency and accountability in all my businesses. So that story should be discountenanced and not be dignified with any mileage," Tommey said in a statement made available to TheCapital.
Debunking the story as utter lies, Peter Okechukwu, the Special Adviser on Media and Communication to Osmoserve, "This is calling on unsuspecting public to be wary of their shenanigans, as we also wish to sound a note of warning to all those who have made it their pastime to sponsor malicious write-ups, tweets and online publications against Osmoserve Global and our MD, Mr Scott Tommey, that their day of reckoning is not far away," Okechukwu expressed
Entertainer Bovi Ugboma becomes GoAmbassador
Entertainer Bovi Ugboma becomes GoAmbassador; advocates meaningful Youth Participation in the 2023 General Elections.

Ace Entertainer, Bovi Ugboma has joined other distinguished celebrities in endorsing the GoNigeria advocacy campaign for effective youth participation in the country's electoral processes re the 2023 General elections. He is the latest GoAmbassador and is helping to intensify the enlightenment initiative in the actualization of better outcomes from the forthcoming elections.

The Entertainer and latest GoAmbassador's appointment is coming at a time the public enlightenment campaign themed GoNigeria, an advocacy to sensitize Nigerian youths to participate in the electoral process, is gaining greater momentum in the run up to INEC's 30 June, 2022 deadline for voter registration.

GoAmbassadors are celebrities and outstanding people in various endeavours that include the arts, sciences, entertainment, tech professionals, performing artists, sport persons, innovators and social advocates, who have all bought into the GoNigeria initiative and are helping to deepen the conversation on this very important national issue that is of utmost importance for Nigerian youths.

Anap Foundation have been partnering with celebrities (GoAmbassadors) who wield an appreciable fan base and/or followership on social media with a strong voice and influence on young people through what they do. The overall aim is to encourage Nigerian youths to register and vote en-masse in the 2023 General Elections. Hence, Bovi Ugboma's addition to the growing list of GoAmbassadors is a positive development that will add great value to the works of the foundation as the international entertainer's social influence is expected to deepen the ongoing voter sensitisation campaign, which is aimed at getting the young demographic that constitutes over 80 percent of the electorate to become politically active and also, further stimulate their direct involvement in the 2023 general elections, thereby shaping the nation's political destiny. In his debut video for the GoNigeria advocacy campaign, Bovi uses comedy to ridicule a vote buying politician who pretends in public not to be seeking to buy votes, whilst actually seeking to do so in private.

GoNigeria is an initiative of Anap Foundation, a non-profit organization committed to promoting good governance in Nigeria. Anap Foundation is partnering with enlightened celebrities (GoAmbassadors), corporate bodies eager to support the initiative via co-branding (GoPartners) as well as many enthusiastic young volunteers who will help to amplify the messaging to their age mates (GoVolunteers). The overall aim is to encourage Nigerian youths to register and vote en-masse in the 2023 General Elections.

The 18 Initial Advocates of the GoNigeria Movement are drawn from all the 6 geopolitical zones (3 from each zone). They are: Atedo Peterside (Convener), Aisha Yesufu, Nuruddeen Lemu, Dike Chukwumerije, Folarin Falana (Falz), Bishop Matthew Hassan-Kukah, Arunma Oteh, Hamzat Lawal, Tomiwa Aladekomo, Osita Chidoka, Dr. Tony Rapu, 'Yemi Adamolekun, Muhammad Ali Pate, HH Muhammad Sanusi II, Dr. Salamatu Hussaini Suleiman, Kashim Ibrahim-Imam, Ayisha Osori and Ibrahim Dahiru Waziri.

To know more about Anap Foundation's GoNigeria Initiative, visit:  www.GoNigeria.com