Fashionista, Princess Adeyinka Adedotun, Becomes Otun Yeyemeso of Ilaro Kingdom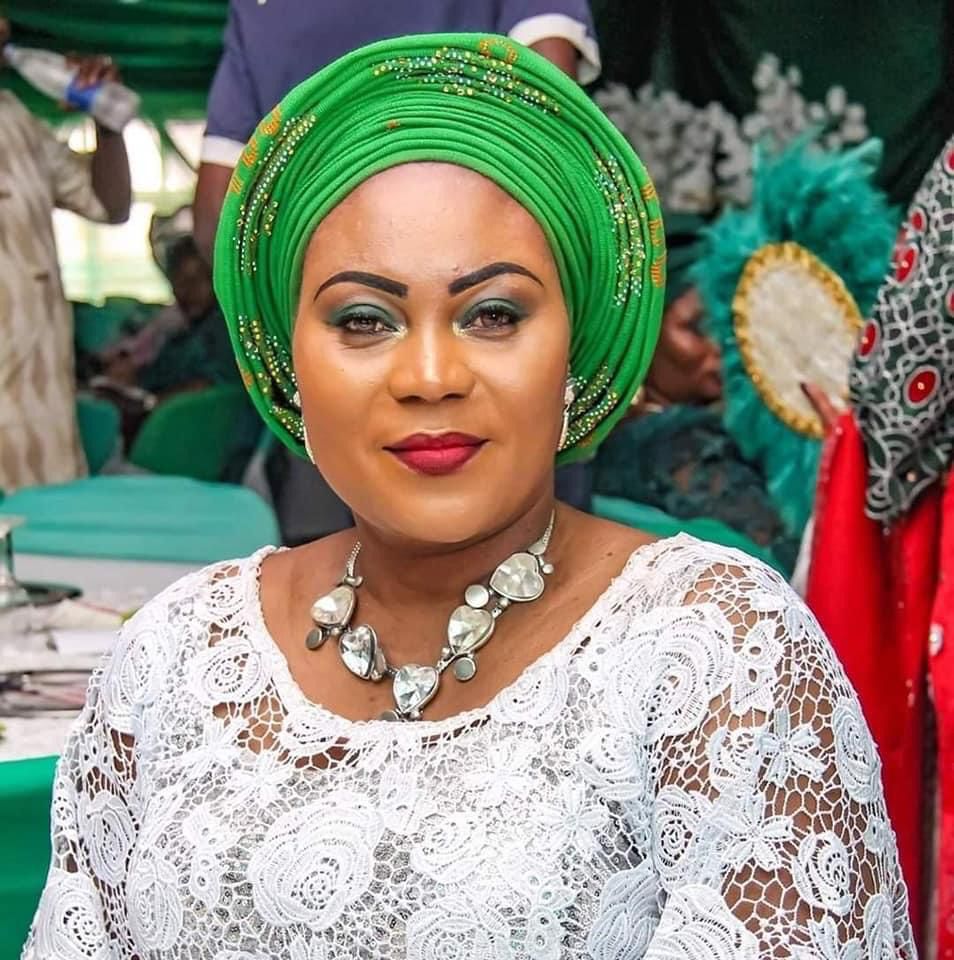 Fashionista, Princess Adeyinka Adedotun, Becomes Otun Yeyemeso of Ilaro Kingdom
Elegant woman of style and fashionista of repute, Princess Adeyinka Adedotun, will on Friday, May 13, 2022, lead society bigwigs to the ancient community of Ilaro for the celebration of a new feather on her cap.
The Olu of llaro and paramount ruler of Yewaland, HRM Oba (Dr) Kehinde Gbadewole Olugbenle, will as part of his 10th year coronation anniversary, honour Princess Adedotun who is prominently known as '3ace' in the social circle with the prestigious title of Otun Yeyemeso of Ilaro Kingdom.
Information gathered has it that 3ace will be formally conferred with the new chieftaincy title at the ultra modern palace of the traditional ruler, who equally doubles as president, Yewa Traditional Council in Ogun State.
According to a palace source, Princess Adedotun is being honoured for her consistent support to communal development through her various humanitarian organisations.
*Her intimidating profile is presented below:*
Princess Adeyinka 3ace is the Founder and Chief Executive Officer of 3ace De Current International Boutique with headquarters in Dublin, Ireland and branches in Ibadan, Abeokuta and Ilaro in Nigeria. She is the founder of 3ace Global Foundation, non governmental organisation registered in Nigeria that is committed to the enlightenment, empowerment and development of Ogun, Oyo and Osun State people with her special interest in women and youths.
Princess Adeyinka Adedokun 3ace is co-founder of Mulero Entertainment Family Program on Sweet107.1Fm Radio and the first bilingual news and entertainment magazine in the entire Scandinavian part of Europe, GIM Magazine.
She was born close to five decades ago, to the family of Mr Sunday Adejimi Adedokun who hailed from Ibadan and Oshogbo in Osun State with her mother, Mrs Grace A Adedokun Nee Adigun hailed from Gbagura in Abeokuta, Ilaro-Yewa and Sagamu in Ogun State.
Princess Adeyinka 3ace grew up in Apata area of Ibadan in Oyo State where his father played as central defender for IICC Shooting Stars now 3SC Football Club, Ibadan also worked at Oyo State Government Secretariat, as head of departmental stores in Ibadan after injury cut his football playing career short. Her mother was a teacher and retired as a school principal. It was from a mother who worked as a teacher and a father who lived a regimented sportsman life that she inherited discipline, commitment, industry and determination.
Princess 3ace began her western education at St Micheal Primary School, Apata Ibadan before moving to Our Lady of Apostle Mary-Way, Odo-Ona Ibadan, where she obtained the Senior Secondary School Certificate in 1992 and start her own business as a young lady. In 1996, marriage came and along with it the open door to relocate to London in the United Kingdom.
A woman with passion for gender equality, women empowerment, youths and community development is the Resources Mobilisation Officer for Commonwealth Women's Organisation (CWO) and Women for Peace and Gender Initiative (WOPEGEE) an NGO in the diaspora. As empowered by the Chief Executive Officer of Commonwealth Women Organisation, Ms Mojisola Akinsanya, Princess Adeyinka 3ace has been representing the European Union, USA & Canada for both organisations since 2013.
This vision led her to self help initiative for development that create Faces of Yewa Indigenes Foundation which was a response to a call made to Yewas in the diaspora for support towards the development of Yewaland by His Royal Majesty, Oba Kehinde Gbadewole Olugbenle MFR, the Paramount ruler of Yewaland.
The self help initiatives of FYIF are aimed at making living meaningful for the good people of Yewaland especially the rural dwellers.
After it was registered by the Corporate Affairs Commission in 2016, the foundation has pushed charity works across Yewaland awarding scholarship both for western education and vocational training, donating health care delivery equipment, empowering needy widows financially, supporting youths programmes and cultural festivals to engender unity among other charity initiatives of FYIF.
The foundation enjoyed huge support from notable Yewas and Yewa groups like Yewa Descendant Union (UK and Ireland) and Yewa Descendant Union (USA.) These supports gave it solid footing with which it began its' life improving charity works round Yewa Town.
She believes that individual and groups should support the government in the development of their Mothers and Fathers land for our people not to stay in lack since available resources at the disposal of government cannot take succour to every nook and cranny all at once.
Before it was incorporated in March 13th, 2017 by the Corporate Affairs Commission, FYIF has done charity works in three different towns of Yewa South using the strategy of three towns per local government under Yewa Traditional Council. The towns are Ilaro, Idogo and Oke- Odan.
After it was registered by the Corporate Affairs Commission, the foundation has continued to do charity works across Yewaland awarding scholarship both for western education and vocational training, donating health care delivery equipment, empowering needy widows financially, supporting youths programmes and cultural festivals to engender unity among other charity initiatives of FYIF.
Towns reached so far are:
-AYETORO: The foundation financially empowered 10 needy women selected randomly.
-IDOGO: Here scholarship was awarded to primary school pupils with school materials distributed in the town.
-OKE ODAN: Pillows and their coverings with bedsheets were donated for health care delivery in the town.
-SAWONJO: Mattresses complete with bedsheets, pillows and pillow cases were donated to Sawonjo Health Centre.
-ILARO: Scholarship was awarded to secondary school students, one of them a girl with special needs. Scholarship for vocational training in fashion designing was also awarded. School materials were given to students.
– AGBON OJODU: Mattresses complete with pillows, bedsheets and pillow cases were donated to Agbon Ojodu Health Centre.
AGBARA: At Agbara Faces of Yewa Indigenes Foundation financially empowered 10 widows of working age to start trades or boost existing trade in order to be able to sustain their families.
-IGBESA: Mattresses complete with bedsheets, pillows and their cases were donated to the Igbesa Health Clinic.
-IKOGBO: Faces of Yewa Indigenes Foundation empowered 10 widows of active age with financially to start petty trading or boost their existing trades for them to be able to feed their children.
-TONGEJI: Tongeji Island was the first of Faces of Yewa Indigenes Foundation"s charity your of Ipokia Local Government Area. There 10 widows of active age were given financial lift to start petty trading or boost existing trades to make ends meet.
IPOKIA: It was widow empowerment also at Ipokia where same number of widows were lifted financially to be able to trade to sustain they and their children.
MADOGA: 13 rural widows of active age financially to be able to cope with life in the eternal absence of their breadwinners.
Faces of Yewa Indigenes Foundation has scholarship award that covers academic and vocational training. The scholarship is for both able body and disable indigent students. Under the scholarship, Odunayo Olukokun was sponsored through secondary school at Anglican Grammar School in Ilaro. After her secondary education she was sponsored through vocational training in tailoring and presently she is studying Business Administration at the Federal Polytechnic Ilaro. Olaoluwa Bankole is a poliomyelitis victim that just completed her secondary education at Anglican Grammar School Ilaro under the scholarship of Faces of Yewa Indigenes Foundation of Princess Adeyinka Adebukola Adedokun.
The foundation also supports youths initiatives and programmes like Sisi Ilaro Beauty contest, Miss Arewa Ogun beauty contest, Face of FPI beauty contest, Ilaro Youths Council Annual Quiz competition, Ewa Asa cultural Heritage and still going strong with it's charity work round Yewaland.
Faces of Yewa Indigenes Foundation is still going strong with it's charity work in Yewaland.
Princess 3ace returned to the world of academic 2010, by enrolling at Whitehall College, Dublin, Ireland where she obtained Diplomas in Office Administration. Presently, the charming Princess an auditor with Songdale Ltd Clayton in Dublin Ireland and an undergraduate of the National College of Ireland studying Medical Law Administration. She is also working presently with relevant experts to float a television show called 3ace Reflections Hour TV Show.
This woman of honour has collections of awards to her name which include:
-Recognition Award from Arewa Ogun & Global Explosure in December 2015,
-Humanitarian Award from Atoto Iwe Iroyin for contributions towards the development of Yewa Communities in August 2016,
-Humanitarian Award from Ogun Ambassadorial Award UK in 2016
-Meritorious Award from Edunjobi Ejire Association of Ilaro-Yewa in 2016
-Special Recognition Award by the Federated Chapel of Nigeria Union of Journalists (NUJ), Ogun State Branch in July 2017.
-Ami Eye Idanilola Yeye Agbasaga by Ewa Asa Cultural Heritage August 2017
-Ogun Heritage Awards from Ogun State Tourism Pageant in June 2018
-Entrepreneur of the Year Award from City People Magazine in June 2019
-Merit Award for her outstanding and laudable contributions towards socio-economic development of Yewaland from Yewa Think Tank during the association's 25years anniversary in
December 2020
-Meritorious Award from ASA Entertainment Ogun State in April 2021
Princess Adeyinka Adebukola Abebiadepateilekeiyun (3ace) Adedokun is happy married with children, she enjoys reading, traveling and meeting people.
Comly Cuisine boss, Comfort Okpoyo adds a year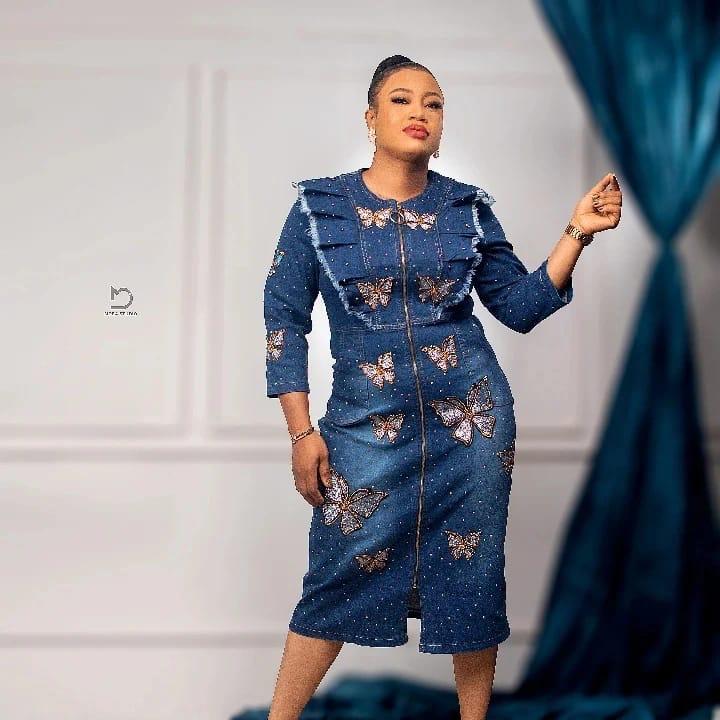 Comly Cuisine boss, Comfort Okpoyo adds a year
The stylish CEO of Comly Cuisine, Comfort Okpoyo, became a year older today, 26 May, 2022.
The elegant Okpoyo runs one of the fastest growing culinary outfits in Lagos and has a lot of top Nigerians as her client base.
She celebrated the birthday at her posh apartment in Surulere and was surrounded by clients from all strata of the society, family and well wishers.
She is fast becoming the caterer of choice at all A-class events.
Visitors at her birthday were wowed by the different cuisine she prepared as she used her birthday to showcase her cooking dexterity and a tasting session.
FAKE NEWS: SCOTT TOMMEY DEBUNKS ARREST RUMOUR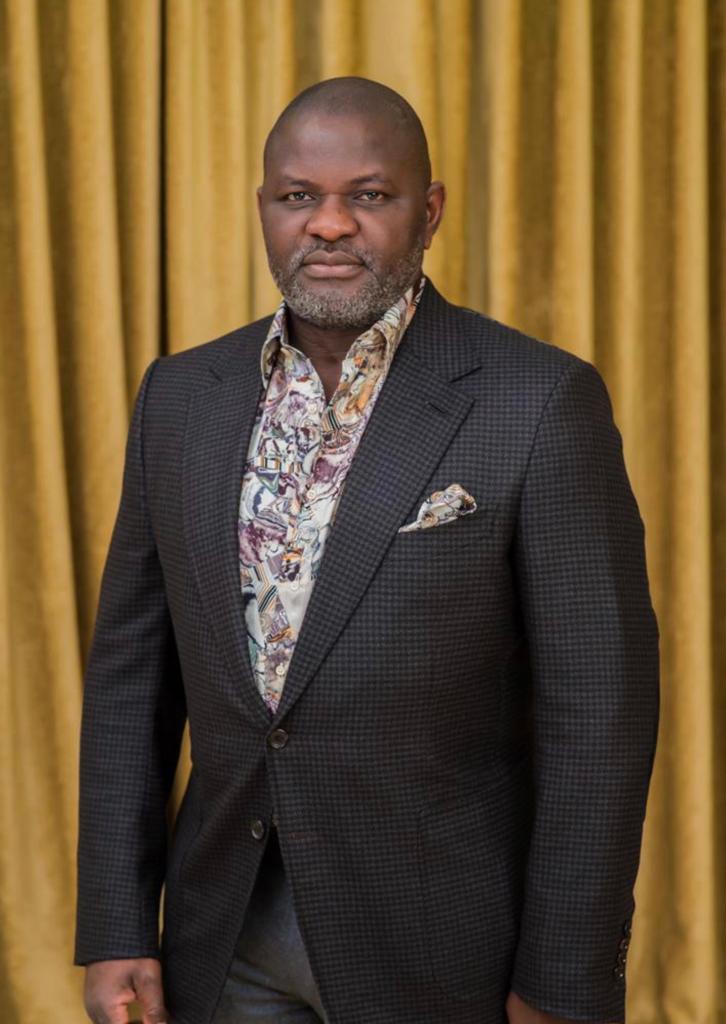 FAKE NEWS: SCOTT TOMMEY DEBUNKS ARREST RUMOUR
But for the need to set the records straight before some unprofessional platforms run with a mere rumour fabricated from a pit of hate, top businessman, Scott Tommey would ordinarily have remained his reticent self and allowed his detractors to choke on their evil machinations.
But in an era when utter falsehood can be easily manipulated and dressed in a robe of credibility, fifth columnists should not be given an opportunity to have a field day while flying a kite bearing fake news.
Consequently, through his Media Adviser, Peter Okechukwu, Scott Tommey, the Group Managing Director of Osmoserve Group, has debunked the false claim that he has been arrested by the Economic and Financial Crimes Commission (EFCC) in Abuja.
Tommey, who has been in business for well over two decades without any scuffle with government authorities, described the story as a "mere rumour concocted from a diseased soul needing urgent surgical attention."
"In over twenty years of running a business that has grown to become one of the most sought after groups in Nigeria, I have never been involved in any act that sabotages the economy or anything that has the tendency to tarnish my hard earned image.
We place premium value on transparency and accountability in all my businesses. So that story should be discountenanced and not be dignified with any mileage," Tommey said in a statement made available to TheCapital.
Debunking the story as utter lies, Peter Okechukwu, the Special Adviser on Media and Communication to Osmoserve, "This is calling on unsuspecting public to be wary of their shenanigans, as we also wish to sound a note of warning to all those who have made it their pastime to sponsor malicious write-ups, tweets and online publications against Osmoserve Global and our MD, Mr Scott Tommey, that their day of reckoning is not far away," Okechukwu expressed
Entertainer Bovi Ugboma becomes GoAmbassador
Entertainer Bovi Ugboma becomes GoAmbassador; advocates meaningful Youth Participation in the 2023 General Elections.

Ace Entertainer, Bovi Ugboma has joined other distinguished celebrities in endorsing the GoNigeria advocacy campaign for effective youth participation in the country's electoral processes re the 2023 General elections. He is the latest GoAmbassador and is helping to intensify the enlightenment initiative in the actualization of better outcomes from the forthcoming elections.

The Entertainer and latest GoAmbassador's appointment is coming at a time the public enlightenment campaign themed GoNigeria, an advocacy to sensitize Nigerian youths to participate in the electoral process, is gaining greater momentum in the run up to INEC's 30 June, 2022 deadline for voter registration.

GoAmbassadors are celebrities and outstanding people in various endeavours that include the arts, sciences, entertainment, tech professionals, performing artists, sport persons, innovators and social advocates, who have all bought into the GoNigeria initiative and are helping to deepen the conversation on this very important national issue that is of utmost importance for Nigerian youths.

Anap Foundation have been partnering with celebrities (GoAmbassadors) who wield an appreciable fan base and/or followership on social media with a strong voice and influence on young people through what they do. The overall aim is to encourage Nigerian youths to register and vote en-masse in the 2023 General Elections. Hence, Bovi Ugboma's addition to the growing list of GoAmbassadors is a positive development that will add great value to the works of the foundation as the international entertainer's social influence is expected to deepen the ongoing voter sensitisation campaign, which is aimed at getting the young demographic that constitutes over 80 percent of the electorate to become politically active and also, further stimulate their direct involvement in the 2023 general elections, thereby shaping the nation's political destiny. In his debut video for the GoNigeria advocacy campaign, Bovi uses comedy to ridicule a vote buying politician who pretends in public not to be seeking to buy votes, whilst actually seeking to do so in private.

GoNigeria is an initiative of Anap Foundation, a non-profit organization committed to promoting good governance in Nigeria. Anap Foundation is partnering with enlightened celebrities (GoAmbassadors), corporate bodies eager to support the initiative via co-branding (GoPartners) as well as many enthusiastic young volunteers who will help to amplify the messaging to their age mates (GoVolunteers). The overall aim is to encourage Nigerian youths to register and vote en-masse in the 2023 General Elections.

The 18 Initial Advocates of the GoNigeria Movement are drawn from all the 6 geopolitical zones (3 from each zone). They are: Atedo Peterside (Convener), Aisha Yesufu, Nuruddeen Lemu, Dike Chukwumerije, Folarin Falana (Falz), Bishop Matthew Hassan-Kukah, Arunma Oteh, Hamzat Lawal, Tomiwa Aladekomo, Osita Chidoka, Dr. Tony Rapu, 'Yemi Adamolekun, Muhammad Ali Pate, HH Muhammad Sanusi II, Dr. Salamatu Hussaini Suleiman, Kashim Ibrahim-Imam, Ayisha Osori and Ibrahim Dahiru Waziri.

To know more about Anap Foundation's GoNigeria Initiative, visit:  www.GoNigeria.com