Dr. Garba Abari – Director-General, National Orientation Agency (NOA) Spends his Saturday with Young Nigerians.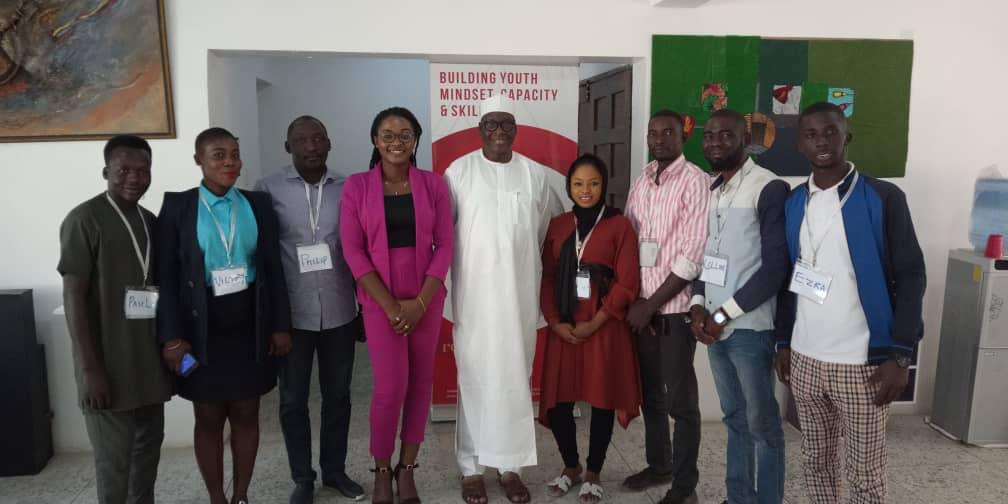 No nation has the desire to seat back and relax while her youth wallow in crime and unemployment. This has for some time now been a challenge for Nigeria however, relevant stakeholders are coming up now to take the bull by its horns.
The Project 1000 Innovation Hub, an Abuja based empowerment and creative center had a surprise visit today, Saturday 25th January 2020. The dynamic and citizen-friendly DG of the National Orientation Agency, Dr. Garba Abari decided to forfeit his weekend rest to be with young Nigerians who are committed to their personal growth as well as the development of Nigeria as a nation.
Dr. Garba strongly expressed his commitment towards working for a better Nigeria by building and contributing to the lives of unemployed youth and the less privileged. One way the DG has decided to do this is through the NOA collaborating with Project 1000 Innovation Hub initiative. A platform working towards creating job opportunities for the unemployed, especially through the provision of digital and vocational skills training as well as access to affordable workspace, resources and opportunities for struggling youth.
According to Dr. Garba, digital knowledge is limitless. In his words, the Federal Government is committed to bringing real impact in the lives of Nigerians. Being a man that means well for Nigeria, the DG noted that:
If you cannot listen to criticisms, you have no business being a public officer."
The DG finally called on all Nigerian youth to shun violence and embrace civility while assuring all of the great possibilities of Nigeria being a nation that would become greatly admired by all again.
Contact
Website : http://bit.ly/project10000innovationhub
Phone number : 09098768507