Emirates wins Best Wi-Fi and Best Food & Beverage at 2022 APEX Regional Passenger Choice Awards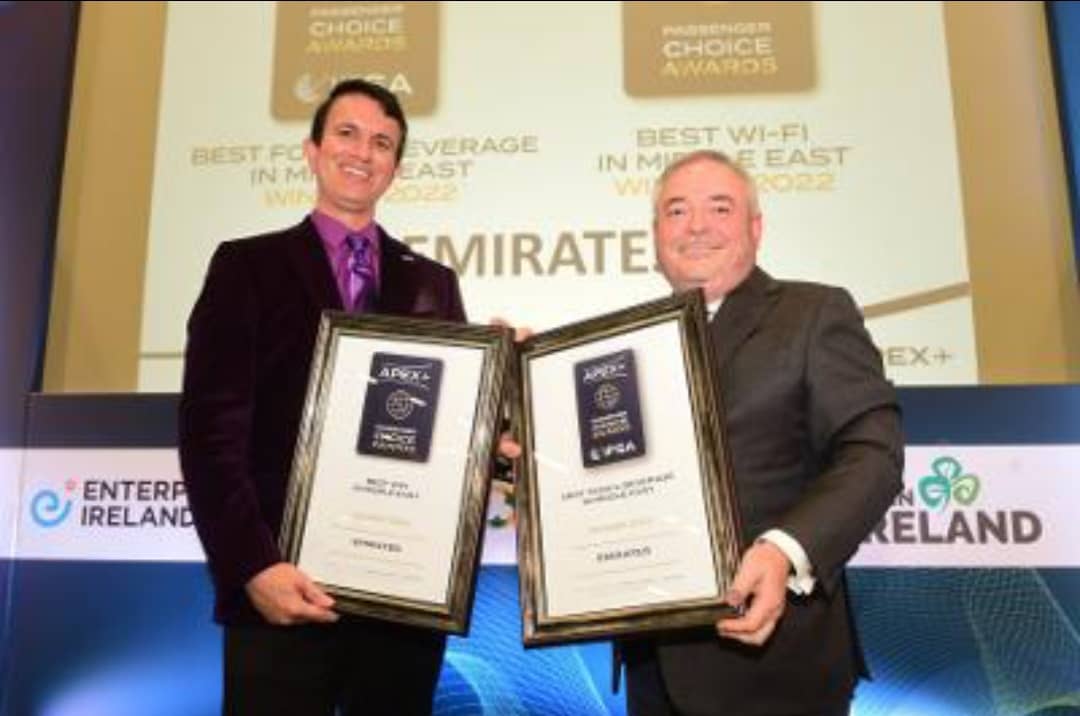 Emirates wins Best Wi-Fi and Best Food & Beverage at 2022 APEX Regional Passenger Choice Awards
By Olorunfemi Adejuyigbe
Travelers around the world have recognized Emirates for Best Wi-Fi and Best Food & Beverage in the Middle East, with the airline bagging these awards at the prestigious 2022 APEX Regional Passenger Choice Awards® ceremony held in Dublin, Ireland.
For the awards this year, verified passengers flying on over one million flights on nearly 600 airlines from around the world were asked to rate their airline experiences in five subcategories: seat comfort, cabin service, food and beverage, entertainment, and Wi-Fi.
The two awards crown Emirates' continual efforts to deliver the best possible customer experiences on board and take the total count of APEX awards presented to Emirates, to 30, since the awards' launch in 2010.
The Best Food & Beverage award recognises Emirates' consistently high-quality, regionally inspired cuisine and extensive drinks menu. The airline's attention to detail ensures a clockwork operation where over 110 meals from close to 4600 recipes that cater to every palate are loaded onto its flights each year. Emirates also pays special attention to its beverage offering which ranges from fresh mocktails and vitality boost drinks, to a wide selection of hand-picked teas and coffee, alongside the very best champagnes and special vintages of wines and spirits that any sommelier would envy.
Staying connected is an everyday essential on the ground and also in the skies. Emirates was the first airline to equip its entire fleet with mobile phone connectivity, in 2007, and now every aircraft is equipped with Wi-Fi services. Free connectivity options are available to all Business and First Class passengers, and Skywards Platinum and above. Great value plans are available for full flight internet or chat. Last year, Emirates replaced MB limited plans with unlimited plans or timed plans – simplifying the options available as few users understood the MB consumption on a session.
In total, Emirates' award-winning ice inflight entertainment system, with over 5,000 channels, including up to 150 channels dedicated to family and children, presents an unmatched breadth of content in 40 languages to cater to its global customer base. It also offers more than 4,000 hours of movies and TV, and close to 3,500 hours of music and podcasts to choose from, along with 5 channels of live TV including major sports events for sports lovers. New, exciting and exclusive content will be available onboard ice with something for everyone travelling this summer and beyond.
Committed to ensuring its customers always "Fly Better", Emirates is heavily investing to further elevate its signature services and products for travellers in all cabin classes. Emirates will soon begin a massive cabin retrofit programme to fit out 120 aircraft with its latest Premium Economy cabin, as well as its latest interiors across other cabins.
The APEX Passenger Choice Awards® recognize excellence in seat comfort, cabin service, food and beverage, entertainment and Wi-Fi. Partnering with TripIt® from Concur®, the world's highest-rated travel-organizing app, anonymous passenger feedback is gathered based on neutral, third-party passenger feedback and insights.
Three-Storey RCCG Building Collapses in Lagos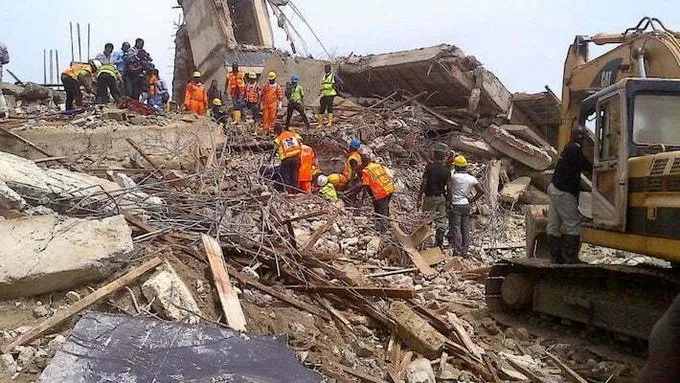 Three-Storey RCCG Building Collapses in Lagos
By Olorunfemi Adejuyigbe
A RCCG three-storey building under construction has reportedly collapsed in the Mushin area of Lagos.
Saharaweekly understands that nobody was trapped when the building went down at about 6.30 pm.
The building, located at 17, Cardoso Street, off Martin Street, was reportedly owned by the Redeemed Christian Church of God (RCCG).
The cause of the collapse could not be established at press time.
The Coordinator, Lagos State Territorial District, National Emergency Management Agency (NEMA), Ibrahim Farinloye, confirmed the incident.
He said the personnel of Lagos State Building Control Agency (LASBCA) were on the ground at the time of this report.
It was learned that the rubbles will be cleared overnight.
GOLDEN RHYTHMS OF AFRICA SET FOR AMERICA MUSICAL TOUR OF 2023 SUMMER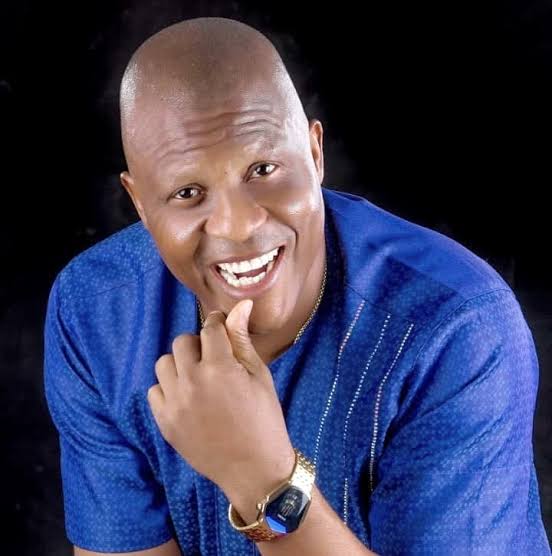 Golden Rhythms of Africa Band, led by Yomi Peters is a group of multitalented artistic members that perform a unique kind of African cultural heritage in a traditional and crossover style of singing and dancing. Generally, the orchestra in their type of stage live show and concert are composed and choreographed of total number of Ten (10) members including the band Leader, Yomi Peters who performs with or without an instructor.
The kind of instruments use and the type of music perform on live stage is so unique that make the musical group to gain an overwhelm request by the African community in the United States.
Yomi Peters and his Golden Rhythms of Africa Band, is a group of talented artists that sing, dance and perform unique West African traditional and cultural crossover music, popularly known by Nigerian communities all over the world as Afro Crossover Juju Music. The musical band love to perform this type of live stage concert in a less formal and shorter than other concerts. It features African traditional music instrumental
Yomi Peters and his Golden Rhythms of Africa Band, also perform this type of stage concert which consists of the whole musical band members to play the African music percussion and wind unique music instruments, but other types of western cultural music instruments may be added depending on the music piece they are intending to perform. The live band stage concert is also called African heritage wind ensembles, wind bands, symphonic bands, etc. The repertoire varies; from African classical to contemporary music, the lyrics and the rhythms are performing with energetic dancing style in unique costumes appearances.
This musical band is so unique by raping with African languages but rich with philosophy songs like western Hip-hop music, with several other elements including unique costumes, stage design, singing and dancing, that can attract the interest of Africans / Americans generation in the United States.
Yomi Peters and his Golden Rhythms of Africa Band, usually make use of notable African musical instruments like African Traditional Talking Drums called Apala, Sakara, Omele and some percussion beat equipments like Baata, Sekere, Konga. They also make use of some western musical equipment like Drum-set, Guitar, Keyboard, Trumpet and others.
Glory International Music & Arts Promotions, base in the United States of America has concluded all arrangement to organize three months musical tour of some notable states in the United States for Yomi Peters and his Golden Rhythms of Africa Band.
The President / CEO of Glory International Music & Arts Promotions, Prince Dr. Adeniyi Shobaloju disclosed the organization plans to promote and propagate the musical and dramatic talent of Yomi Peters and his Golden Rhythms of Africa Band in the nooks and crannies of the United States of America by the summer period of 2023.
5 MAJOR FACILITIES A HOUSE FOR RENT SHOULD NOT LACK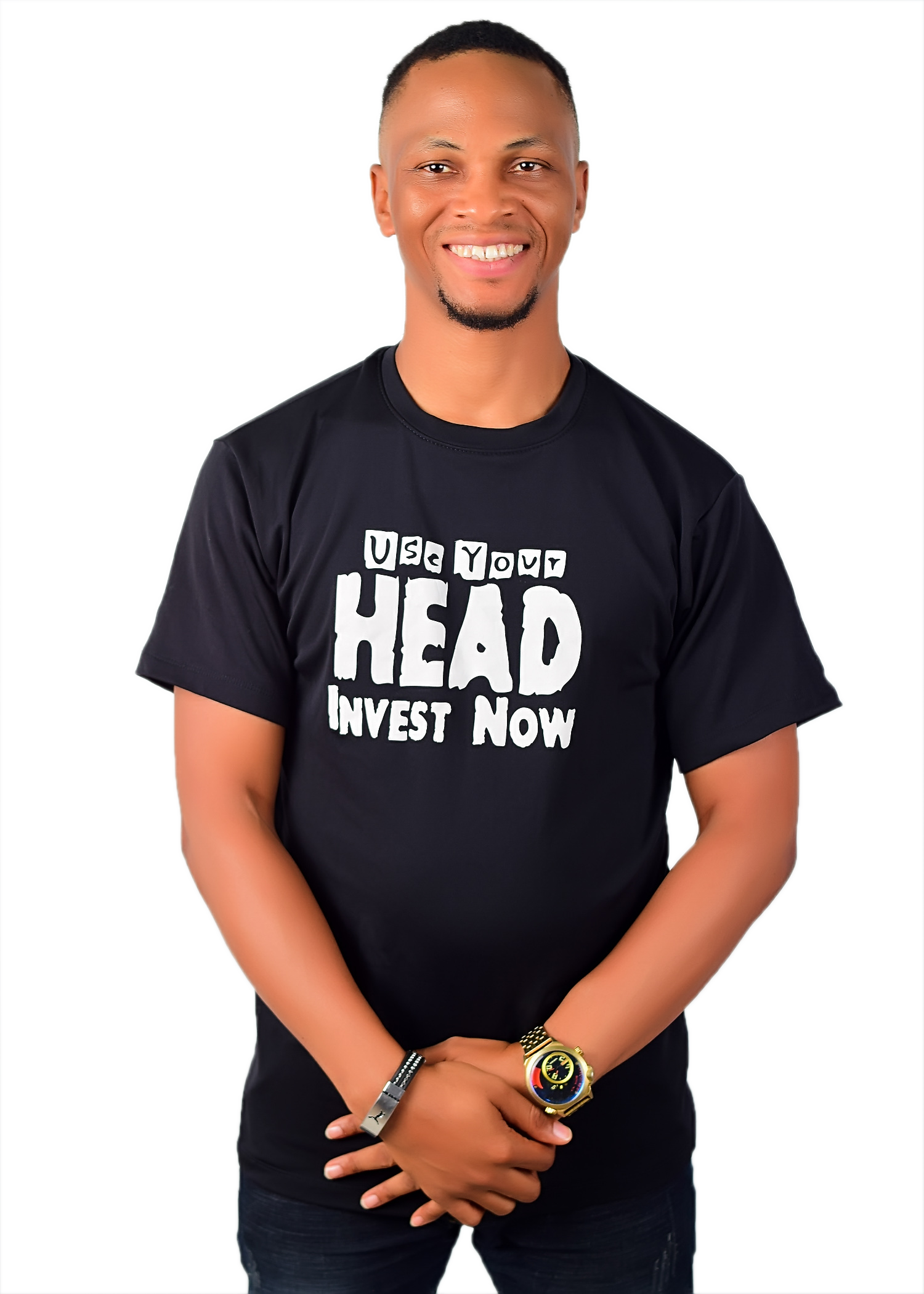 5 MAJOR FACILITIES A HOUSE FOR RENT SHOULD NOT LACK
BY DENNIS ISONG
House owners complain about how people do not value their property but what they fail to do is assess the real problem(s). To be realistic, if people are not getting anything worthwhile from your property, you can't blame them for their lack of enthusiasm.
I know a house where tenants suffer dryness for 8 months of the year from their well. The only time they get to enjoy water is that month of the year when it rains consistently and once the rain stops being frequent, they go back to experiencing drought.
Renting out your house is not the problem but the question is does it have all catchy facilities? Facilities go a long way in helping a rental property get tenants in no time.
Facilities are important. We can't do without them. And any house lacking some of these facilities is not considered to be a complete house.
What are these facilities?
Water supply
We all know how important water is to our daily lives. Having a house for rent which has a borehole is a big plus. This is essential especially in Nigeria where we rarely get water from the water cooperation, so making provision for that is one of those things people look out for before renting an apartment.
2.Security
A standard house for rent must have a security personnel guiding the property. Asides this, all security measures must be in place to the extent that not just anyone can gain access to the property. Security doors are not left out as well.
3.Cleaners
A proper house for rent should have a cleaner that ensures the cleanliness of the environment. This facility is one of those things that attract potential tenants. You may feel the tenants are supposed to be the ones to do that like what most people grew up to know, however, things have changed and house owners need to put a class/standard on their property.
Bathroom amenities
The plumbing fixtures, shower/tub should be in good condition. For older homes, if you know you will need to do a remodel or renovation in future, you should be prepared to know this reality when looking at the home, not after you move in.
5.Parking facilities
For tenants who own cars, parking is a very important facility. Homeowners for rent should consider a large parking space for their tenants. Unfortunately, parking spaces are no longer a priority in Nigeria. Some wouldn't even mind building on a space meant for cars.
6.Properly tiled floor
By now, it is expected that houses in Nigeria are meant to be tiled. Gone are the days when floors are left bare. In this present age, a house without a tiled floor is not considered modern.
Gated compound
Unlike foreign countries, one of the things people look out for before renting a house is how tall the gate is. Now imagine that your property doesn't have a gate at all, it might be a little difficult having interested people rent the place. Apart from security, people like to have their privacy. No random person on the street needs to know the activities going on in the compound.
Dennis Isong helps individuals invest right in Real estate. For questions on this article or enquiring about Real estate. Email: Dennis@Landproperty.ng or Whatsapp/Call +2348164741041