Endowed Actress, Matilda Lambert's Movie Hits Cinema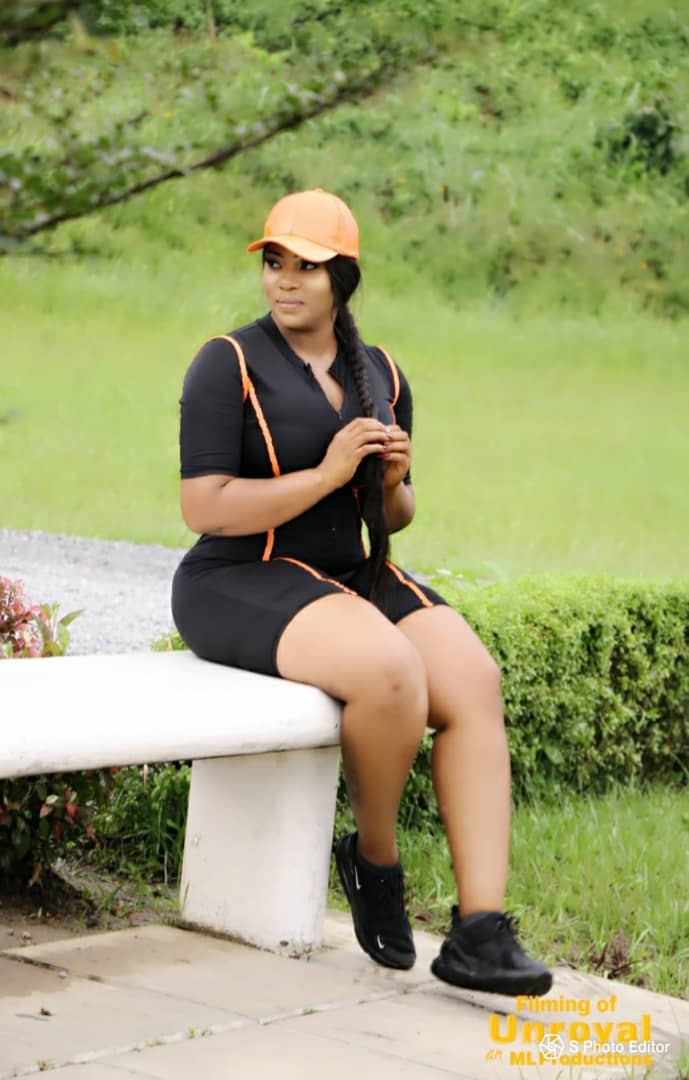 Endowed Nollywood actress, Matilda Lambert has scored yet another career mark in her latest movie, Unroyal billed to hit the cinema soon.
The award winning beautiful thespian whose last 2 movies, Star Girl and Kendra are still reference points in the movie industry has just round off at a new location where the likes of Nollywood godfather, Pete Edochie, and popular faces such as Okon Lagos, IK Ogbonna, Shaffy Bello, Blossom Chukwujekwu, Linda Osifo, Adaeza Eluke, Emem Ewang, Chinenye Nnebe to mention but a few were dramatis personae.
The movie, Unroyal which is slated to hit the cinema on November 29th, 2019, according to sources promises to be interesting as well as educative.
"UNROYAL" is the story of Princess Boma, a rude but beautiful and arrogant young lady who feels the world revolves around her. She treats everyone as though they aren't humans. However, table turned and her arrogantly flourishing empire is in disarray when she went into comatose after an accident that almost claimed her life. Now she needs Kala, (played by Okon Lagos), her gatekeeper whom she maltreated whilst the going was good. Though some of her domestic staff are sad, the chief maiden is overly excited about her situation. Find out what happened to Princess Boma in Unroyal. Will Kala ever help her out? Will she be rescued? Will she lose all she has to her loverboy? These and more are some of the questions to find out in this suspenseful blockbuster movie full of lessons of life.
Unroyal is another Matilda Lambert's productions, it is directed by Moses Inwang and featuring Africa's legend Pete Edochie, Matilda Lambert,.Okon Lagos, Shaffy Bello, IK Ogbonna, Blossom Chukwujekwu, Linda Osifo, Adaeza Eluke, Emem Ewang, Chinenye Nnebe among others. Watch out for Unroyal hitting popular cinemas across the nation from 29th, November, 2019.