EXCLUSIVE! How Adelabu, Yaradua Were Responsible For MKO Abiola's 1993 Victory – ABIMBOLA ABODERIN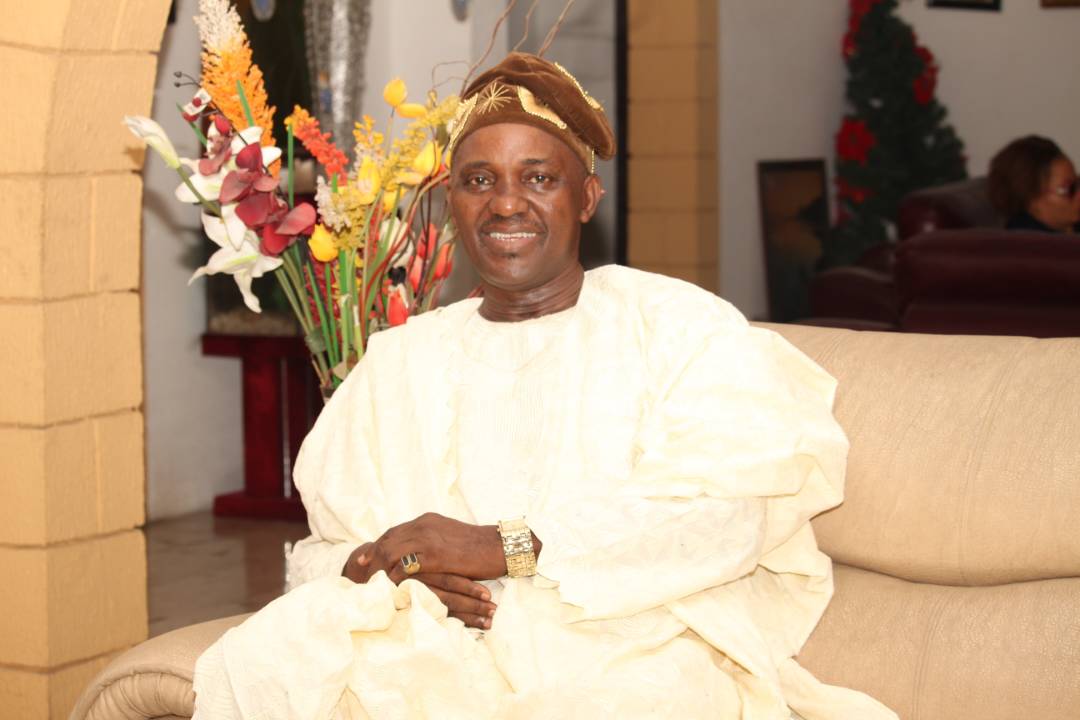 + Real reasons Babangida Annulled the election
The June 12, 1993 election has since come and gone but the memories of that year will forever linger in the heart of Nigerians. The outcome of the election led to the death of Nigeria's most celebrated democrat and business mogul, the late Chief MKO Abiola.The election results came out and Abiola won but due to some reasons, it was annulled by General Ibrahim BadamosiBabangida. This brought about a lot of reactions and in a bid to reclaim victory, some died in the process.On the 12th of June, 2018, MKO Abiola was honoured with the GCFR Title with his then running mate, AlhajiBabaganaKingibe by President MuhammaduBuhari, but further researches carried out by Sahara weekly revealed that those who actually fought for Abiola, those who were with him even before election weren't mentioned nor honoured.In an interview with one of them, Chief AbimbolaAboderin, the elder brother of the recently deceased Punch Managing Director, Wale Aboderin, he revealed a lot of things that weren't known to the public. Excerpts:
Can we meet you?
I am Chief AbimbolaAboderin, I am an industrialist. Although, I studied Banking and Finance in the University of California, the United States. I am also into property business as well.
We understand you had a strong relationship with the late MKO Abiola, how did it all started?
The late MKO Abiola was a very close friend of mine, it all started when I came from the US in 1980. I came to the house to see my father who was an industrialist and a politician at that time with the likes of Late AdegokeAdelabu of the Penkelemesi fame and the late sage, Chief ObafemiAwolowo.  So that day, when I came to see my late father, I saw Abiola on the floor because my father was sitting at the Water Front house.I saw someone lying there, I didnot know who he was and I asked my father.  He said his name was Abiola. He saw me and greeted me and asked me to come see him later. He wanted my father to convince the Yorubas to be on his side and that was in the early 80s. So, I went to see him and we discussed. We didnot see again for a while until the day I met him again in Ibadan at the late Chief LamidiAdedibu's home who happened to be living in one of the properties my father gave him. I was like his landlord. My father gave him little of the property when he came to request for help from him but he put me in control of it. Adedibu was anxious to see me so I met Abiola there for the second time. He greeted me and told me he is afraid of the convention towards his nomination that he knows he will win the general election but the convention is his problem. We became friends, Also I got to know Babangida through the armed forces. He introduced Yar' Adua to me and General Alimi. The three of them were my friends.  I was one of the Special Monitoring Group and while we were canvassing for votes, it was obvious that Alhaji Babagana Kingibe and Atiku Abubakar were leading, Atiku was using Yar' Adua's structure so we didn't know what to do again and Adedibu suggested we go to Yar' Adua's house. He took a few people there and at the end of the day, he was able to convince him to ask Atiku to step down so all his delegates now voted for MKO and that was how he won the convention.He only beat Kingibe with few delegates, so we were all happy and we jubilated. I didnot stay with them but stayed in a hotel with a doctor andAbiola's lawyer. We were close and they call us President's men. After the victory, Adedibu suggested we visit Yar' Adua to show appreciation. We got there and as Abiola's right hand men, I was given a package to give Yar'Adua to thank him, sincerely, Adedibu played a key role in Abiola's political journey.
As we came out of Yar' Adua's home, I was throwing some cash and everyone was jubilating but some people were not happy and wanted to kill Adedibu. They started shooting. Luckily, I had my car with Lagos number and escaped the assassination attempt.  If not for the game we played during the convention, Abiola would have lost that election.
It was very crucial because he told me personally. Afterwards, we formed a committee towards the general election and we started raising money for the Late MKO Abiola because no matter how rich you are, you must raise money for politics. Thus, the day we commenced preparation towards the election, Abiola came with his wife, Bisi. He organized his three wives into three zones.  Bisi was for West,  Doyin  handles the East and Kudirat was for the North. We raised about 360 million naira cash and some few cheques. The money was in my custody from 6 o'clock till the next morning, if I had removed N50million, then I would have bought a house at GRA then (smiles) but I was not desperate because I was comfortable. The next morning, the lawyer came, we handed the money to Chief Adedibu and all of us drove to Lagos to see Abiola at home. We jubilated again and said we will win the general election by God's grace. Everything was in our favour and you can see the sign that Abiola was winning all over the country. The election was very peaceful, the best so far in Nigeria.
We then drove to Abiola's house after the election and went up stairs where we normally have our meetings.Even before that, let us talk about the issue of Vice Presidential candidate.  IBB and MKO were good friends.  They were always talking, it wasnot a tribal thing, what happened was that when two people were nominated from what Abiola told us, Paschal Bafyau and MaitamaSule. They were the credible people. Bafyau was head of the Nigerian Labour Congress at that time, so we said if we choose those people, Babagana Kingibe will not be happy because he was the party chairman and he can play games.
We asked the lawyer to go to Abiola and tell him Kingibe was the man we chose. That is how he got there. He used to sit down very quietly at Abiola'splace, he didn't know how his nomination as Vice president came about.  But I think when Abiola told IBB about the choice of Kingibe as Vice President, he was not happy.
So IBB Prefered either of those two to Kingibe?
Yes! It's not as if he doesn't like him but he prefers those people. Back to the election, while we were all jubilating, we just suddenly heard the election was cancelled. We were shocked to our bones. Abiola asked us what's the solution? His lawyer started a legal action. We were the first to start the legal action against the Government. We went to Mr.Afe Babalola to discuss, people were ready to fight but to me it wasn't a war issue. It was just an issue between two friends.
When the election was annulled, what was MKO'S Reaction and did he try to reach IBB?
At that time, they were not really talking on phone again, Abiola was angry too so we got some people from Ibadan to protect Abiola. Another issue is that some people betrayed Abiola by divulging what we discussed to Babangida and vice versa. Some people were like that because they wanted money. They were political jobbers. They came between the two of them. Our plan was that Abiola should go abroad and declare so they can call him over to be president but unfortunately, the struggle was hijacked by NADECO.  I know you can't declare king in a cabinet of Lion, and Abacha was already in power. That was the beginning of the problem. He was locked up.  We tried our best to get him out. We went to Abacha and Adedibu tried to convince him to release Abiola but they took it seriously and I can't blame him. If there was diplomacy, they could have settled the issue between two friends. At the end of the day, Abiola died. it was a very painful day for me especially for a man who has worked so hard for his dream and aspiration.
As someone who was close to IBB, Did you at any point in time during or after the annulment tried to get his opinion?
Unfortunately, when I was with Abiola, IBB didn't know. I didn't see him for a while. When he became president, I only saw him once.
During the annulment, how did Abiola reacted and what did he say about IBB?  IBB told Nigerians that he annulled the election because of his own life, do you believe?
I believe Abiola had issues with some people in the armed forces.  He made a mistake by calling them 'bad dogs'. Probably, they were not happy that a man that could abuse them is coming in as President but Abiola meant well for the people. I believe it is possible that IBB was scared because some soldiers might not want Abiola to be there. They were good friends.
Would it be right to say MKO was betrayed by people close to him?
Yes, some of them took words from Abiola and told IBB. Sincerely, if we have engaged diplomacy as planned and getting him to declare his mandate abroad, it would have been better.  It wasn't a tribal thing but NADECO hijacked it and it spiraled out of control.  I cannot blame them.  Everybody was angry with the government.
Talking about President Buhari'shonour of Chief MKO Abiola 25 years after, what is your take on that? Do you believe it's the right time or it's politically motivated?
Actually, he is right because it's been a long period, it's never too late to do justice. The man won the election. I think Buhari did a good thing.
There was a story that Abiola said Kingibewas part of the people that betrayed him that he even started giving him salary as a vice-president immediately he picked him, how true is this?
I do not know. That is between him and Kingibe. He never told me that.
Before the annulment, did late MKO Abiola have the premonition that such will happen?
No, because we were all happy. He was sure of victory and was shocked when it was annulled
During the struggle, Kudirat lost her life too, were you still part of the struggle then or you decided to leave them because you didn't agree with the way they were going with the struggle?
I didn't agree with the radical approach. Even when Abacha took over from Chief Ernest Sonekan, everyone rushed to Kudirat's place and we were hoping Abacha would do something because he was talking with MKO too then. We were not happy with the struggle, because with a little diplomacy, it would have been different today.  I commend Buhari for what he has done but most people honoured were not part of the real story.  Adedibu, myself and the lawyer were the backbone behind the struggle because all decision were made by us.
What did the lawyer say about the honour?
I called him. He was one of the Obas that were chosen to be at the event. His name is Oba AbimbolaJibola.
Was he happy with the radical approach?
He was not happy because it was annoying.
"The Secret Of My Success As Classic Queen International's Top Model"- Racheal George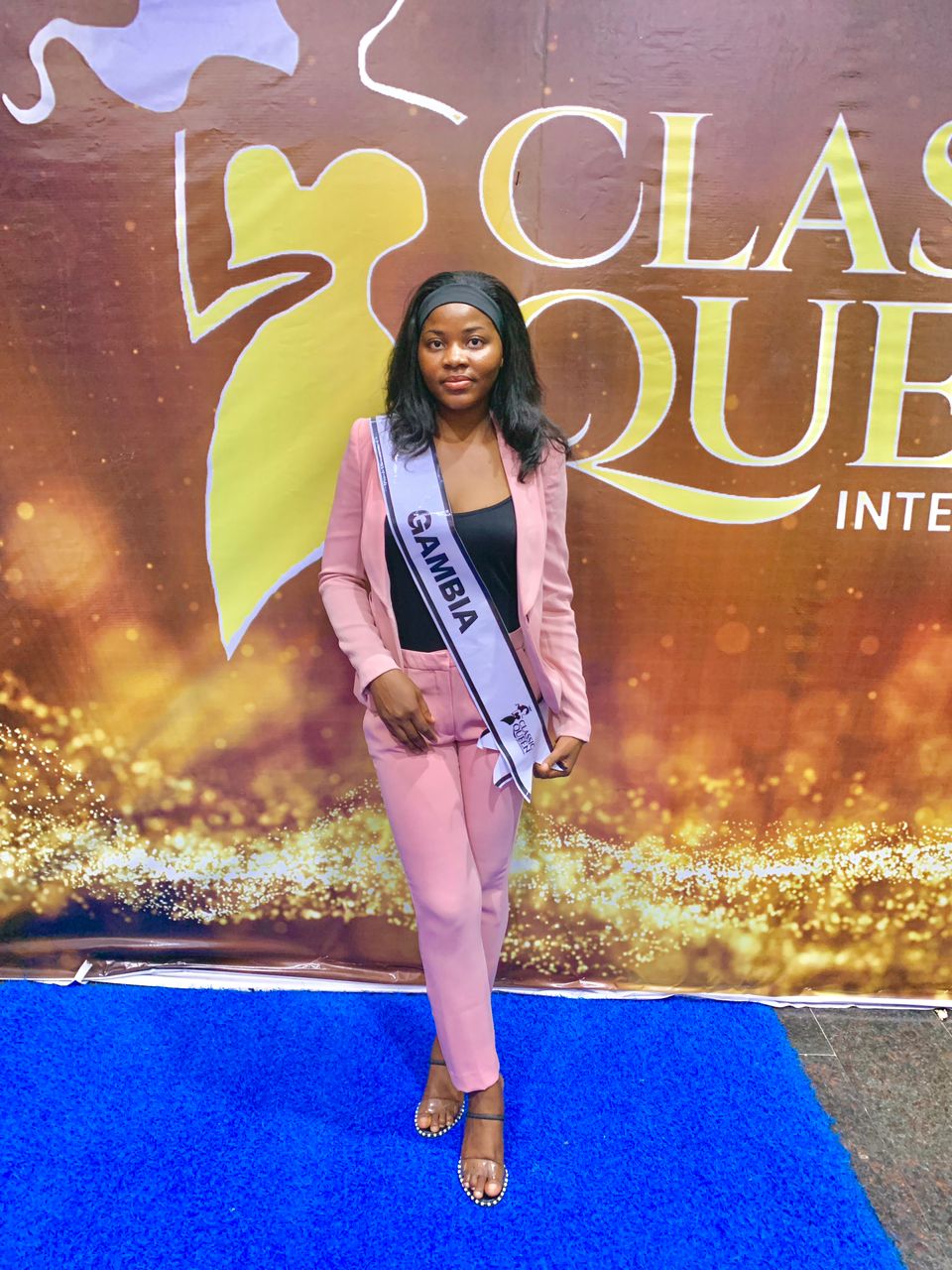 "The Secret Of My Success As Classic Queen International's Top Model"- Racheal George
Sahara Weekly Reports That Delectable Racheal George believes the future holds out for those who believe in the future of their dreams. She dared to pursue her dream as a beauty queen in Classic queen International pageantry where she emerged 2nd runner up. In this exclusive interview, she opened up on her life, success story, and future plans…
Can you tell me about yourself and your background?
My name is Racheal George, I'm 27 years old and I'm a graduate of Crawford university, I studied political science and international relations, and I served in 2018//2019.
I own a logistics business and I decided to go into pageantry. My first pageant was CQI and I came out 2nd runner-up.
Can you tell us how your journey into pageantry started?
How my journey into pageantry started is quite interesting, I usually follow pageantry like Miss World, and Miss Universe on television. So I loved it and I Normally tell myself I will go for this someday. I have never done pageantry before but I just knew that I love watching pageantry and I do tell myself I will go into something like this one day. So this year 2022, someone told me about a pageant called CQI. I said to myself that I was going to give it a try then that was how I went for the CQI competition because It is something I have always wanted to do, I gave my best in the camp and I was open to learning and I was always giving it my best during the rehearsal. I gave it my best at the finals and although it was something I wanted to give a try to know if I'm capable. So I did. Although it was not an easy journey, I put in a lot of hard work and was happy it ended well. I came out 2nd runner-up as CQI's top model and I was grateful because I decided to give it a try, it was a success.
How did you feel emerging classic Queen?
I felt really good knowing I gave it a try and also put in my best and it ended well
What stands you out among others?
I will say my personality because I wasn't the best at camp but I know I comported myself and was humble because I believe that as a beauty Queen, you should portray a good character so others can follow.
\What is your source of inspiration?
My source of inspiration is when I see young people who are successful at what they do and I tell myself that one day I will become one of the most successful people in the world and be the best at what I do.
What are the challenges and how did you overcome them?
My challenges back then were that I'm a shy person and I do normally have stage fright and I'm not really outspoken but going for this competition has helped me build myself to what I'm now, I can boldly say I can talk confidently now and I'm no longer shy and I'm able to interact with people.
What's the pet project you plan to work on as Classic Queen Top Model?
As Classic Queen's top model, the pet project I plan to work on is helping the less privileged because while growing up, I have been passionate about helping the less privileged by giving to the poor and making sure they have a roof under their head and donating to orphanage home is what I plan to do as my pet project.
What's the secret of your success?
The secret of my success is putting in hardwork in whatever I'm doing and I'm always open to learning.
Who is your mentor or role model in pageantry
My role model in pageantry is Queen Tosin Adeduro. I have been watching her since she went for miss tourism Nigeria and she became the winner. She is representing Nigeria in miss tourism world 2020 and she came out 4th runner up. All I can see is dream comes true if you believe you can do it.
Human Rights Activist warns Nigerians not to elect ineffective officials
Human Rights Activist warns Nigerians not to elect ineffective officials
By Ifeoma Ikem
The convener, Ambassador for Peace & Enlightenment and Human Rights Activist, Comrade Saviour Iche has called on Federal government to stop electing ineffective officials to head agency that fight corruption.
He said that for Nigerians to believe or have confidence in this sector again, we need those who will carry out these duties diligently without compromising and bias.
Commenting on the fight against corruption, he said that what is happening with this present administration is worse that the previous governments.
"We all know what has been happening in cases where monkey swallows billions of Naira, rat eats it's own, snake swallows and the administration claims to be fighting corruption.
"This situation has reached a point where the masses should be asking questions about the work of the independent Financial Crime Commissions.
According to him, 'people with high morals and reputation should be selected to head the Economic Financial Crime Commission (EFCC), ICPC etc.
"We are all aware of what happened to the Accountant General of the Federation who could have been a more trusted personnel, but reverse is the case as about One Hundred and Ninety billion was recovered from him and it's still counting.
"We are not even talking of all the properties that has been bought in his name and the names of his partners.
" Also, the petroleum sector is where you will see massive looting and the government knows all this without saying anything because there are being controlled by the same authority which is not supposed to be", he added.
Iche, also condemned the immunity granted to politicians.
"That immunity should be removed so that anybody that steals even if you are in the office as the president or governor that person should be jailed and the money will be recovered.
"Just take a look at the statement from the former governor of Edo state, a well respected man saying if anyone in an opposition party that has embezzled money come over to join the ruling party the person's sin would be forgiven.
"The past political leaders who embezzled money are moving about freely.
"The same people are being recycled back to the system and the agency fighting corruption are there selecting whom to arrest and whom not to arrest.
He said that the government works when they apprehend a young boy with a computer or when they are witch hunting an opponent of another political party.
"That's when you will see that EFCC can climb a wall to arrest someone and even hold people hostage in hotels.
" The youths that have now derailed to become Yahoo boys is as a result of the corrupt and hard system they find themselves in the country.
"Most of all these people they arrested and show on television and EFCC gives them board thereby convicting them, none of these people have been convicted".
He said the government has failed in some high profile cases, for example the governor of Plateau state and some other ones were pardoned because they wanted to use them in winning elections.
" Meanwhile our children in higher institutions are at home for the past five months and government is claiming that there's no money but some persons are looting our money unchallenged.
"It is only God that will see us through and bring someone with sincerity of heart to fight corruption not witch hunting the country.
Nigeria's situation getting worse – Comr Iche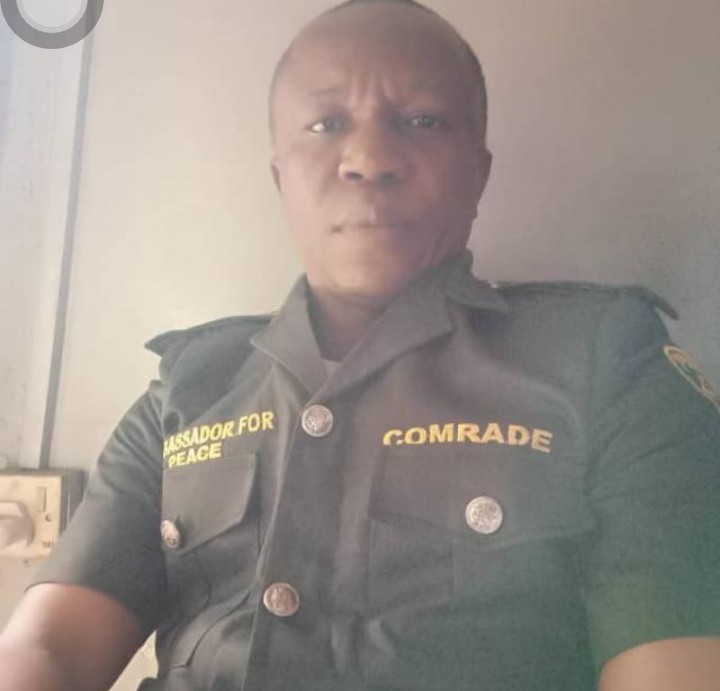 Nigeria's situation getting worse – Comr Iche
By Ifeoma Ikem
A businessman and Human Rights Activists, Comrade Savior Iche has expressed disappointment over the current situation in Nigeria describing it as getting worse by the day.
Iche said this during a protest they staged in Lagos yesterday
"The hardships are too much on the masses even though they are suffering and smiling it's becoming unbearable.
"We don't know when all these self inflicted hardships and insecurities will be over because we are not safe, the masses are living with fear nowhere is safe again.
"Many families have lost their dear ones due to insecurity people are dying of hunger the economy has been destroyed and many businesses closed down.
According to him, for almost a year now the legislators resolved to set up a meeting with critical stakeholders in the country to address the frightening rise in prices of goods and services yet nothing has come out it.
" Life has become increasingly hard for many Nigerians, especially the low-income earners, unemployed youth, other vulnerable people, those on fixed incomes such as the pensioners and less privileges ones.
"Few households that can manage two square meals a day can no longer afford cooking gas and kerosene even firewood and charcoal as they are scarce due to the continuous attacks on farmers".
He said that the security situation has gotten so bad that nobody goes to worship centers freely because of fear of being attacked by unknown gunmen, traveling by road and trains are also the same issue.
"Let Nigerians stop the pretending that all is well, it's not well, we should face the reality to challenge the situation, they can't cage or kill all of us. I'm worried about the youth and the masses.
"Nigeria is being threatened by some groups terrorizing the peace and unity of our dear nation.
"Bandits, unknown gunmen, kidnappers, Fulani herdsman and Boko haram, we need our leaders to address the matter, we can't stand this any more, Nigerian is bleeding, enough of killing and shedding of innocent bloods.
"Nowhere is save for the citizens, every system is corrupt, food items being packaged in packs have reduced in quality and health care delivery sector's corruption had deepened", he added.