I Am 100 Percent Ready for the Task of Leading Ogun State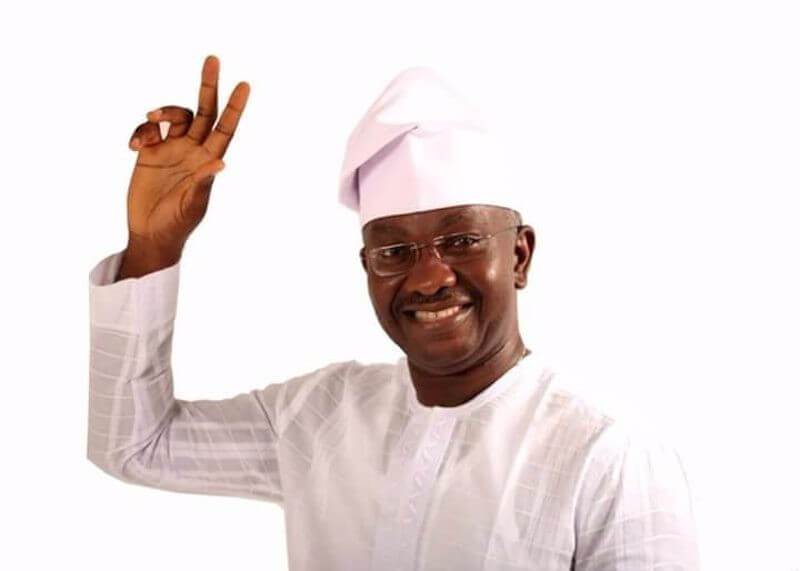 …Pledges to bring all parties into his governance
With the political atmosphere of the country, Nigeria gaining high momentum on daily basis, aspirants are beginning to gear their interests towards their individual and party successes come 2019. Several states of the federation would be experiencing the coming in of new governors while others would be on the brink of voting in new ones. From the ruling All Progressives Congress (APC) to the major opposition Peoples Democratic Party (PDP) and other parties, all is now set for the next elected governor of the state to take over the mantle of leadership from the incumbent Senator IbikunleAmosun.
However, one man that has shown deep interest in the Oke-Mosan government house in Abeokuta is Otunba Rotimi Paseda. In this exclusive interview, he talks about his interest in ruling the state, his ideologies to bring succor and smile to the faces of the people and other sundry political issues. Excerpts:
How prepared are you for the fast approaching governorship elections in Ogun State come 2019?
I am fully prepared for the 2019 Ogun State Governorship election. Once the ban is lifted, we will start rolling out our campaign materials and strategies in full force.
Perhaps, one of the things that will work for you is your freshness and the inculcation of fresh ideas into the polity, what would you say distinguish you from every other aspirant?
What distinguishes me is because I am doing the impossible, I have come to do the Impossible, I have basically come to shake politics, I am not joking about it and I am really going to shake it. That which has never been done in the past is going to be done. In my own party secretariat, once I declare, there is going to be multitude of other political party flags flying in the same building, it has never been done before, those parties that are supporting me will bring their flags to my campaign grounds and venues and I will see all their flags flying and that shows we are going into a different type of governance. In my type of governance, the state is going to be accorded equally; I will have the APC, PDP, SDP, Accord and every other political parties in my cabinet.
There is no reason we should not have pressure groups within the state. If you really know you are going there to serve, you wouldn't worry about these things. They can do all sort of things, they can only try, it is not compulsory I sit on that chair, but it is compulsory that when I sit there, I do what I have been called to do, it is a personal thing. No one will wake up one morning and spend substantial amount of his savings on politics if he is not sure of what will be the outcome. I don't borrow money, I do not take any loan from any bank or financial institutions anywhere in the world. I will do what I can afford to do, if I cannot, I will wait till I am able to do it.
So, for me to do this, I have thought about it very thoroughly and deeply and the Lord that says I should go ahead has been providing what I need to propagate this noble dream.So by and large, those that need to worry are those that want to do things the old ways, if Paseda wins election, everything in the state will belong to him and his people only, if that is what you are thinking, do not bother to vote for me because I am not promising you that, what you are going to get from me is if I want a Commissioner for Finance and the person that can do the job conveniently is from the ADP, I will look for him and persuade him to come and serve.
I will not give it to anyone else because such a personis my party member or friend, the state cannot progress if we do not put the rounds peg in the round hole. Another thing I am going to do so differently is that the initial decisions of the state will be made from my cabinet and I am going to have a cabinet that is not constitutional, there is a normal cabinet structure but those that will really do the job for me are the youths, they are my special assistants, they are my think tank team. Yes, commissioners will be there but when I sit down and want to make some critical decisions, my think-tank team will be my special assistants, they will be there for me and they are going to come from every single local government, I am picking them, not by party affiliation but by personal reputation and qualification and as soon as I am done, I am going to send them for a three to six months on sabbatical to India and China, their job is to come back home, each person with a minimum of five (5) cottage industries, if you fail, you are fired because you will be living there for months.
The idea is for you to bring me a toothpick manufacturing company, sign an MOU with them and they must come and establish in Ogun State.You will also be mandated to bring me aqua-culture, I cannot divulge all these things now, they are the real workers, everything else is administrative, the assemblies, others will still do their jobs according to the constitutional laid down regulations.But as for Paseda, my special assistants are the youths, I will listen to them because I want my state to be a capital of cottage industries and manufacturing in Nigeria, it can be done easily.
Can you still expatiate more on this?
The other thing is that I see no reasons why we cannot have the two tiers of government that happened during the Obafemi Awolowo era, because that is where I am arriving at.The state government and traditional rulers must work side by side, the state shouldn't make any final decisions on projects without involving the monarchs, they know what is needed in their local community. Although, they will have offices too but the palace is for the monarchs as they have a thorough job to do, being a king isn't a job, it is like an entitlement, a custodian of culture but in the socio-economic development of our state, it is a different thing, we need their input and wise counsel.So the Oba-in-council will ensure that the town hall meetings are brought back because if I divide the state budget into twenty, I am talking about capital expenditure which is for 20 local governments, the one out of the twenty of what I have put to a particular local government cannot be spent without the state and the monarchs agreeing on what to do with it.
So it is not me sitting down and giving orders on what to do for them, how do I know what they need? The commissioners will say what will be beneficial to them, but the Obas have a deeper interest in their locality and they are more closer to the grassroots and people living in the hinterlands, so why should we not consult them? So, I am going to empower them, make sure all they need to function as part of governance are there for them, that is where we are going.
And how about other segments?
In terms of education, I am not going to joke with free education, everyone thinks I am playing lips service to it, they are the ones dreaming, it is a commitment, I don't see any reason why Olabisi Onabanjo University, Ago Iwoye cannot be a Centre for Policy Research. To make a decision, it has to go through certain processes for it to be successful, we ought to have an institutional research here in our state.All our institutions depending on what they are specialized in will be part of policy formulation, tell us what you can do, let us debate it, bring your academic ideas, let the monarchs look at the practicality of what you are talking about and let us look at affordability and sustainability, that is how it is supposed to be run. If we do it, it is going to be successful, by the time we empower the institutions, they will be manufacturing. Some of these cottage industries will be located at the institutions' campuses, because that is what they specialize in, if someone talks about syringe, we can produce it if we have a system where we can manufacture it locally, I am not going to put a syringe industry in Ijebu Ode because It is my home town, but where is our School of Health, Ilese?
That syringe company will be right next to the institution and the students of the institution will be the ones to oversee its general usage and maintenance including the distribution and all that, you will be surprised how they will improve on it.We have mechanical engineering, there is an old Honda Assembling Plant in Sango lying fallow, that is part of a University as far as I am concerned, bring a company that can manufacture solar cars however simple it looks, even if it is only a three-seater, it does not matter, let us start manufacturing something by ourselves that will be attached to a University as it operates in China.
My target is that if Nigeria is looking for toothpick, they will come to Ogun State, if the entire Nigeria has complex surgery, they will come to Ogun State. I have a group of colleagues waiting for me to get into office, they are ready to render their services, professionally free of charge to build three surgical hospitals.
All they do is just surgery, once they do the surgery, they stabilize the patient and later refer the patient back to the General Hospital for recovery.So,surgery will be going on round the clock. From Ogun East to the West and the Central,they will be building, equipping and bringing mentors and professional surgeons who will further increase their knowledge base. It is only here that we do not donate our time, most of these white men will take a break, come to Nigeria for two weeks free, they see it as what they should do and we have them waiting and ready, they will come, teach our surgeons how to do Kidney surgery, Liver surgery and so on.
They will later go back to their countries. This venture and gesture is however going to be private and some government's input because if you rely on government alone, I know what happens in our country so there must be a private input.The surgery will be on "Means-Tested", a lot of things I am going to be doing will base on the word 'Means-Tested'. I do not want to divulge everything but health, education, housing, integrated rural development, all those things will be on Means-Tested because you cannot use Paracetamol for all headaches, so I am going to judge each local government by what they need and what they can afford and nothing is free. You must have something in your local government to give us.If you have coal,start exploring it.The fact is you must give me something.It is what you give me that I am going to leverage on to help that local government venture into export. That is why I am talking about cottage industries and industrialization, our government failed to support export, which is the problem, local government can be generating foreign exchange, we have the mineral resources.
On Power supply, I don't know if you have heard of TEXLA. The company is into energy management. I am already in discussion with them and perhaps, I will build five or ten bridges in the entire Ogun State, if at all, I build.
However, there is something called integrated power generation, you generate power and at the same time you go green while also at the same time, you provide transportation, I have the blueprint. I was telling my driver that these people have built boreholes on the road to water the grass, does it make sense?
You will need to take the generator there, it cannot work without it. It will take us a year to construct and it has to do with water, the flow of water by gravity, it is easy, we have engineers, once that is in place, I have transport, I have stand-alone turbines that the water is going to use to power that local community, I do not care whether federal government wants to give us power or not, that is their problem, we have the right to do that in my state, so each local government will be generating what we call 'Turbine', I don't want to give out the real name and it should be able to power each local government and it is such that when you install it, with minimum maintenance.It doesn't matter if they do not pay us for it, I just want electricity, once there is light in a state, it looks more beautiful and illuminated than it is, you do not need to add anything, just illuminate, so those are ideas that I have. Education is my priority, health is my priority, and agriculture is my crude oil in the state.
Ten years ago, I was one of the people that started Tilapia Farming in Akosombo, Republic of Ghana, go to the place at Intercontinental Hotel, myself and one of the ex-senators, but due to distance and some  other things, I backed out, but the technology is in my head and we have such huge pool of water in Ogun State that is useful for floating pengs, drums, all these things are local, drums and plastic bags and we will build a massive abode and farm on water and people will live there, under them is  the fish they are culturing, look at the waterside, I was on the water during last the election for 45minutes on a boat and that is just for a short distance, we can get to Ondo from Ogun via the water ways, so you can imagine. I know what our youths want, they don't mind being farmers but they also want to be cruising in jeeps, they want the laptops, you do not just expect a 24 year old young man to become a farmer, you have to give him an incentive. Yes I am a farmer, but a Porsche one, these are the ideas.
Fish farming is very huge on my list because I know that what I will invest into it is so small compared to the returns. Talk about fish and fishing, Epe will be a joke, when you talk about fish, they will say go to the waterside in Ogun State, it is not a big deal, the technology is there but it is just that our people do not conduct research, they just want to do what someone ask them to do.There is a species of fish called the 'Nile Tilapia'.
It can be very big in few months. Tilapia and Clarias (Catfish), Clarias are top feeders while Tilapias are lower feeders, so when you do your integrated fish farming, you have both of them. The food that the top cannot pick goes down and these are strains of catfish that are fast growing.
So, in essence,Ogun State will be so synonymous with Tilapia and Catfish breeding. Once our youths make money from it, they are happy and get themselves busy, once they know it is achievable, they will give it all their best. You cannot culture enough fish to satisfy our state, I have done a lot of research, the Northern part of the country depends on Catfish from us, they have their farmers and farming products but it is not their sole occupation and trade as long as they bring pepper and other agricultural products to us. Fish can be our own sole products, several states will be buying from us and rely on our markets for the supply of fish and fishing products, so there are more stuffs that I have planned for the huge benefit of Ogun State in particular and Nigeria as a whole.However, I cannot do it if I don't have the support of the state's vibrant youths that can be come up with creative ideas.
So I am leaving all the political offices for politicians to hold and dominate, it is normal. I will give them appointments, those are political appointments but what really matters to me are my special assistantsviz-a-viz the youths who will be the crux of my administration and that is the heartbeat of Ogun State and after first, second term, those are the ones that will metarmophose into Commissioners, it is a plan because unless you are equipped, you will go there and ended up not delivering so by the time they now graduated into Commissioners which is also an appointment, a new set will be coming in as Special Assistants. So, the trend will be, you have to be a special assistant before you become a Commissioner, this will enable you learn the rudiments of office, so once you succeed as a Special Assistant, you will automatically become a Commissioner because you have been prepared but initially, you cannot do it like that because there is no preparatory process. You have to be prepared and think like I am thinking without even seeing me. How did late Chief Obafemi Awolowo achieved his goals? You have to go and study who he was and how he did it, so it is only when they know that that they can do what I will do without me talking to them because I am an Awoist, I am totally an Awoist and I want to see another'Awo' inOgun state.
These are lofty ideas and interestingly sir, all what you have done so far even without any political posts are capital intensive. How do you intend to do it when you finally get to power?
It is not a difficult thing at all, Financial Engineering; that is simple priority. The governor is the god of his state. That is a wrong thing, we need to address that. Yes you are powerful but you should not be seen as the final decider or a dictator. I was using that word to be able to try and answer your question. If someone comes in today and his priority is to make Ogun State look like London, that means his priority is on construction and he will be ready to put a lot of money into it, he is the one responsible for budgeting, he can say half of the state budget should go into it, no one will question him, so I am interested in those things. It makes sense that it reflects in my budget, I will hardly build bridges, I am not interested in stealing, I also do not want my assembly members to steal, so I need to be ready to empower them, their private lives, I can call banks to give them 50million naira loan each at zero percent interest, they will do it if I ask, and I ask them to pick one out of the cottage industries they are bringing in, it is all theirs, they should concentrate on it, I do not want to see any assembly member idle, politics is not a job, it is a pastime service, you must be a career person, you must have a business that is generating money for you, once they are in that position you have empowered them.Their decisions are no longer going to be financial based, they will be able to tell me that they are not going to pass a bill or agree to some issues and laws because whether I pay them or not, they have their businesses, that is how to change.
I may not build bridges and all that because I want this conserved, underpass is better and costs nothing in some places where bridges have been built, what is really needed is just to light it up and put security at one end and the other and it will be round the clock but no, it has to be a bridge because you will make so much money building bridges, that is the money I want to divert into education and other viable sectors because it is still construction. Actually, my building school will be very little, the ones that exist are my priorities, I don't need to build new ones, let the ones that are there be functional, bring me an industry that can make plastic chairs, let us fund it and let that industry supply us with plastic chairs at a discount rate. The biggest plastic industry in Nigeria is located in Ibadan. It doesn't have to be that big, if only they can provide 1000 chairs in a month, this is enough. There is a ready market for any reasonable ventures, those are the ideas, they are lofty and expensive but I am not going to dip my hands in my pocket to do it, I am going to use the state budget, but by the time I do all these, the IGR will automatically increase because the spending power will increase for everybody.In a short period of time, I would have achieved all I need; it is just a matter of stabilizing the state, and then hand it over to someone who thinks like I do that will carry it on for the sake of continuity and further development. I do not think you know we also have a blueprint in Ogun State,Otunba Gbenga Daniel had done his own part of the blueprint.
However,the other government just dumped it and that blueprint was fantastic. You are talking about Akinwunmi Ambode of Lagos State, he is doing nothing, he is just following the blueprint he met on ground and once he leaves office, the next person comes in and continues from where Ambode stops..
I am going to bring back the culture of free education. I will pronounce it on my first day in office, it is a thing between me and God, I am going to declare education free from that day. How I am going to get that money is nobody's business, it is my Job, once I have declared, I cannot go back and un-declare, so these are the minor things that should come to play when you are in a position like that.It is about having good intentions and the will to run with a positive mindset.
Interestingly, you have not identified with any political party, is that a strategy?
Yes, it is, you cannot be doing the same thing the same way and expect different results, that is the only thing I will say about it.
Some people believe it is the Unity Party of Nigeria (UPN), and because you have become a global brand, knowing full well too that UPN cannot be compared to APC in terms of structure, how do you intend to work on this limitations?
As far as I am concerned, there is no limitation in Ogun State today, we are all on the same boat, if there are limitations, I will accept there are. Once a governor start endorsing an aspirant, he is just throwing a bait to check people's reaction, if it ended up beinga negative step, he drops him. If they have an edge, they will not do that, they will just pronounce their candidate and just go with it, that is confidence, they lack confidence, PDP does not know where they are going either, UPN is even in a better position because UPN will be selling a unique brand, all they are saying is Paseda, if I were in APC  today, Amosun will not be flying kites, he will give me the ticket straightaway, if I was in PDP, they will not be wondering and wandering, I have received many calls, I have not done anything and they are already panicking and scampering, but I do not intend to play politics the way they play it, I want to be underestimated, which is a very good strategy and I want a situation where the party is ready to give me the ticket, this party is ready to give me the ticket and I told them to collapse their structure for that one seat and come together. Zenith Bank is stronger than all banks because it is a traders' bank, they are stronger than other banks, other banks focus on the middle class and the elites and they struggle, Zenith bank is not.
Focusing on elites is not a wise step; it is the masses that will vote. I tell students who come to me and declare their support for my ambition that I will not allow my children do what they want to do because their parents send them to school to learn not to support Paseda.
If I get to Power, that thing called Student Unionism, I am not going to abolish it but once I get into power, I will make sure it is impossible for government to get into it, because most of this things I am going to enact, I will not just make it a policy, I will make it a law, that is why I need my assembly, if it is a law that the government must not get into higher institution matters except giving them their budgets.
Once you give them, you step out, if they mismanage it, there are other federal bodies that will face them not the government,so they will not control student unionism with money.Once you make it a law, free education, health, others will be laws so that when I am gone, it will be difficult to break it and also in our state, there will be a law that you can prosecute an ex-governor for recklessness, and it will be seen as a criminal offence. In our state, if you are found guilty of spending the people's money recklessly, you might not go to jail but you will be found guilty and that is the end of your political career, so when you come into politics in Ogun State, you must be very careful.
That means the rumour in town that you have gotten involved with ADC is false?
It is a big false because I have never got involved with the ADC, it is not an issue I am going to take lightly, my name and my reputation is involved, and I do not follow the crowd.
It is believed that in politics, there are no permanent foes and friends, your recent alliance with GNI came as a rude shock to everyone, what is the motivation behind it?
I am only being Paseda, I cannot be someone else, when I was very close to Senator Buruji Kashamu, they said politically, it is going to be this and that, but a Paseda will sit next to Kashamu and talk, he is not my enemy, he has different opinions and views but maybe I can convince him to see things the way I see it.
As at today, GNI is one of my supporters but I am not in his party or group, I cannot see political oppositions as enemies, we just have different views, it is either I convince him to join me or he convinces me to join him or we both remain in our camps. A lot of people will be shocked, some will even collapse, because if they see someone like me going to pick someone who has done well in APC-controlled Local Government and give him the Chairmanship, that is me, that is PASEDA.
My relating with GNI is who I am and my personality, I felt we can make a change together because we were the only two people that contested in 2015 and embraced each other, we were not friends but we were civil and matured even during the campaign and I was like why not let us lead as examples, it is all about the PDP and UPN and we sit and drink together. If he is having a social function, I will be physically in attendance, and if I am also having mine, he will always be around.There is no division of interest and recently he was at a function and I was even shocked.
Recently, I was at the Headies Award with my family, I got there late and when I got there, one of the state's commissioners (I don't want to mention his name) was sitting on my table, actually it wa snot our table, the table we bought was given away, so by the time they sat down I was not there and they realized that it is not good enough for people to know what is going on. So, the organizer, Ayo Animashaun, who is like a younger brother to me said they should move them to the other table which was mine, although the commissioner was already sitting there, I don't know how, so when I came in and sat, he got up and said Excellency, how are you sir, I replied and asked about his boss, he said he is fine and sat down with me, but was very uncomfortable.
Within two minutes, he got up and left. Now, if that guy had any chance with me before, he has lost it because I don't expect my commissioners to be on a table in a public gathering and somebody else comes in and he gets up and run away. I don't want to be a governor that my subordinate will be scared to talk to oppositions. Go and talk to oppositions, you will go there and come back and if you are going to work against me, work against me.
All I know is that the truth will always prevail at the end of it all. The time is coming when people will be stoning politicians. In my tenure, nothing can be hidden. Everything that happens in the assembly must be beamed live to the public. There must be a Television station mounted there permanently for twenty four hours. Let the constituency know that it is their commissioner, representative that says no to their issues.
You go to a channel and that is what you will see them do, the way they are arguing with me will be seen, the way I am talking too will be seen, assembly that is saying we shouldn't disburse money, you will see it, so I don't need to tell the citizens that their representative is bad, they will see and hear themselves live and direct.So, there is going to be that transparency, no hidden agenda, no off-record, if you cannot do it, doesn't promise it. The present government hides it, we say we have private sessions, why should a public service be private? So to be successful, I must empower my subordinates, they must have their businesses, have their trades, and they will declare it and make it known to the public. When you empower them, they will not just pass bills, they will challenge you and when any of the assembly members says I shouldn't do an underpass at a particular location and it is being shown live, I will not need to talk again because people already know he is the one voting against the good things I have for them, they will just stone him. Just expose it, I will also make mistakes but I am bold enough to make it publicly and also correct it publicly, that is how I intend to govern my beloved people. God willing, Ogun State will be different.
The way you sound, it is obvious that you have a road map. However, what has been the challenges and how do you intend to overcome them?
The greatest challenge for any leader; be it a Governor, President, are the sacrifices as you may put it. It may be enormous but if God can give you a discerning spirit, you will know someone who mean well and those who don't. My greatest challenge is that person who claims to be my friend, is this person really sincere? My knowledge isn't much about that, that is my challenge, I have got no financial, spiritual or physical challenges. That which I don't have control of are those deceptive people surrounding me.
I virtually have a list of some people in opposition that I want to go and call when I become governor except they say they don't want to serve, I will beg them, because I know they mean well, they are human and not perfect but we will make them better. There are two commissioners in this present government that if they refuse to serve, I will call and coerce them because I don't know if I will be able to find someone who will fill their vacuum honestly?
How do you intend to handle the issue of god-fatherism?
There is no issue about that. I came out for the first time and it was a success even though I didn't win. I am not there yet because God isn't ready for me to be there, when he is ready, I will be there.How can a man that has everything fall in love with a noble girl? How can someone who has a lot of people around him just pick someone whom he has been seeing for years without notice and one day just asks of his needs, that is how God works, that is what someone like me needs, God up there that will compel them to do it for me, they would have done it before they realized they have done it. Obasanjo sent someone to ask me of what I want, I didn't go to him.
As a matter of fact, I even try to avoid him because he is an elder statesman and I don't want to say No, if he sits me down and says look, I want you to step down for a person, first thing is for me to say NO SIR but I wasn't taught that way so I avoid him. In the first place, I will make sure that meeting did not go on so I don't go and say No and he will feel I have dishonored him, I have escaped many things like that. I am beyond being stopped, they can slow me down but they definitely cannot stop me.
Nigeria's situation getting worse – Comr Iche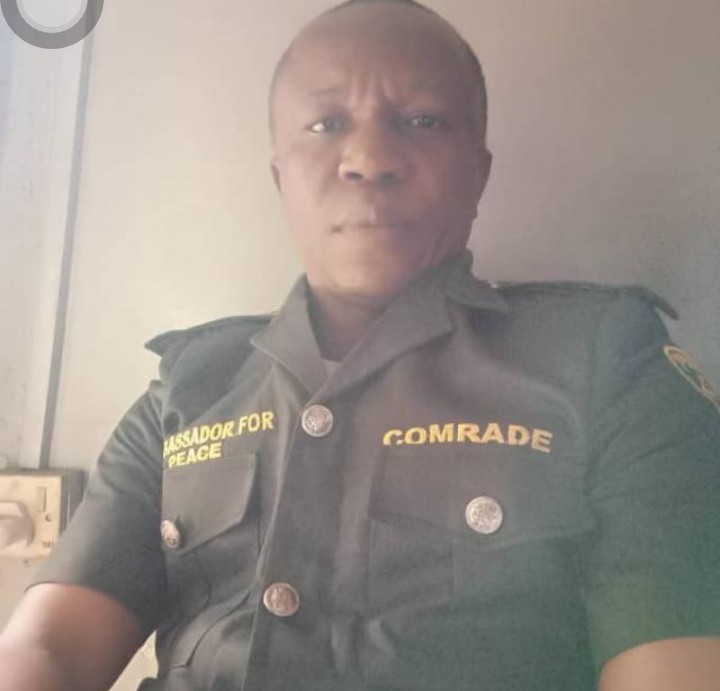 Nigeria's situation getting worse – Comr Iche
By Ifeoma Ikem
A businessman and Human Rights Activists, Comrade Savior Iche has expressed disappointment over the current situation in Nigeria describing it as getting worse by the day.
Iche said this during a protest they staged in Lagos yesterday
"The hardships are too much on the masses even though they are suffering and smiling it's becoming unbearable.
"We don't know when all these self inflicted hardships and insecurities will be over because we are not safe, the masses are living with fear nowhere is safe again.
"Many families have lost their dear ones due to insecurity people are dying of hunger the economy has been destroyed and many businesses closed down.
According to him, for almost a year now the legislators resolved to set up a meeting with critical stakeholders in the country to address the frightening rise in prices of goods and services yet nothing has come out it.
" Life has become increasingly hard for many Nigerians, especially the low-income earners, unemployed youth, other vulnerable people, those on fixed incomes such as the pensioners and less privileges ones.
"Few households that can manage two square meals a day can no longer afford cooking gas and kerosene even firewood and charcoal as they are scarce due to the continuous attacks on farmers".
He said that the security situation has gotten so bad that nobody goes to worship centers freely because of fear of being attacked by unknown gunmen, traveling by road and trains are also the same issue.
"Let Nigerians stop the pretending that all is well, it's not well, we should face the reality to challenge the situation, they can't cage or kill all of us. I'm worried about the youth and the masses.
"Nigeria is being threatened by some groups terrorizing the peace and unity of our dear nation.
"Bandits, unknown gunmen, kidnappers, Fulani herdsman and Boko haram, we need our leaders to address the matter, we can't stand this any more, Nigerian is bleeding, enough of killing and shedding of innocent bloods.
"Nowhere is save for the citizens, every system is corrupt, food items being packaged in packs have reduced in quality and health care delivery sector's corruption had deepened", he added.
COVID-19: SMEs' partnership, rigorous commitment key to sustainable economy growth- Sekibo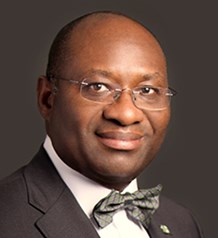 In light of the sharp dwindling in the global economy occasioned by Covid-19 pandemic, the MD/CEO of Heritage Bank Plc, Ifie Sekibo disclosed that with partnership, truth, character and rigorous commitment to businesses, the micro, small and medium enterprises (MSMEs) stand to revamp the nation's economy for sustainable growth.
He also stated that evidences have shown that for SMEs to continue to survive and remain the bedrock of any vibrant economy, the players must continuously reinvent themselves, complement each other, dream big, possess cutting edge ideas and think and rethink before venturing into businesses.
Speaking during a webinar session, a virtual conference platform at the Upgrade Summit 2020, on the theme, "Converting Ideas into Reality with Focus on SME's" Sekibo emphasized the need for SMEs to look inward, learn and relearn, possess the spirit of self-sacrifice and believe, whilst advising that they must be bold and should not be afraid to fail because failing is not a failure and should not give up because they had failed.
According to him, most entrepreneurs burn with ideas but they need to mine them so that they could blossom, remarking that they need to have mentors that will enable them to achieve their goals and sell the ideas.
"Among small and medium-sized enterprises (SMEs) in Nigeria, there has been too much of an individual focus, rather than a holistic or intergenerational focus. There is not enough focus on partnership among Nigerian SMEs and this causes ventures to fail," Sekibo stated.
Meanwhile, he reiterated that more needed to be done in the area of empowering entrepreneurship sector by the government and financial institutions because it is an agent of development.
On Heritage Bank's efforts so far, the MD/CEO affirmed that its philosophy does not rely on traditional banking metrics like growth in the number of accounts, but according to him, "one of our major cardinal point as a bank is supporting micro, small and medium scale businesses and our strong desire to see young men and women succeed in any area of their business. This will help the society and economy to grow, thereby moving the nation from poverty occasioned by Covid-19 to prosperous economy," he added.
Sekibo, however, hinted that SMEs could take advantage of its products for seamless banking transactions to boost their businesses like Stockit, HBPadie and the newly launched 24/7 alternate electronic platform via USSD Code *745#.
"We have encouraged SMEs and customers alike to adopt the self-service platforms like *745*0# for balance enquiry, Funds Transfer (Within Heritage Bank): *745*1*Amount*Account Number#, self-airtime recharge: *745*Amount#, third party airtime recharge: *745*Amount*Mobile Number# and change pin: *745*00#," he said.
He further explained that the entrepreneur schemes of the bank in the support for business had always focused on dependable job-creating sectors such as the agricultural value chain: fish farming, poultry, snail farming, etc., cottage industry, mining and solid minerals, creative industry: tourism, arts and crafts, and Information and Communication Technology (ICT).
Fela Ibidapo, Divisional Head, Corporate Communications
"Mko, Adedibu, Oba Abimbola Jibola and I were the Key Players Behind June 12"-Chief Abimbola Aboderin
….Why President Buhari should Honor Them
The June 12, 1993 election has since come and gone but the memories of that year will forever linger in the heart of Nigerians. The outcome of the election led to the death of Nigeria's most celebrated democrat and business mogul, the late Chief MKO Abiola.The election results came out and Abiola won but due to some reasons, it was annulled by General Ibrahim Badamosi Babangida. This brought about a lot of reactions and in a bid to reclaim victory, some died in the process.On the 12th of June, 2018, MKO Abiola was honoured with the GCFR Title with his then running mate, AlhajiBabaganaKingibe by President Muhammadu Buhari and June 12 declared National day of Democracy . But further researches carried out by Sahara weekly revealed that those who actually fought for June 12 alongside Abiola, those who were with him even before election weren't mentioned nor honoured.In an interview with one of the Four major Key players who were the decision makers, he revealed a lot of things that weren't known to the public. Excerpts:
Can we meet you?
I am Chief Abimbola Aboderin. I am an industrialist. Although, I studied Banking and Finance in the University of California, the United States. I am also into property business as well.
You Just bagged an award as Icon of Democracy, what informed that ?
Politics is something I grew up with. My late father was the founder of Ibadan People's Party. Others were Chief Adisa Akinloye, Adegoke Adelabu and other prominent people in Ibadan. My dad won the ticket to the Western House of Assembly and later teamed up with the Action group to go for the Federal Parliament. He was the first Nigeria to be involved in oil Business which include Shell. When I was a student in California, I had the ambition of joining politics . When I got back to Nigeria, I served with Savannah Bank. I was trained by Bank of America. My father asked me if I wanted to be a senator and I said Not yet. I told him I was studying the political terrain then around 1979 especially the political party he formed with Chief Obafemi Awolowo,UPN.
We understand you had a strong relationship with the late MKO Abiola, how did it all started?
The late MKO Abiola was a very close friend of mine. It all started when I came from the US. I came to the house to see my father who was an industrialist and a politician at that time with the likes of Late AdegokeAdelabu of the Penkelemesi fame and the late sage, Chief ObafemiAwolowo. So that day, when I came to see my late father, I saw Abiola on the floor because my father was sitting at the Water Front house.I saw someone lying there, I didnot know who he was and I asked my father. He said his name was Abiola. He saw me and greeted me and asked me to come see him later. He wanted my father to convince the Yorubas to be on his side and that was in the early 80s. So, I went to see him and we discussed. We didnot see again for a while until the day I met him again in Ibadan at the late Chief LamidiAdedibu's home who happened to be living in one of the properties my father gave him. I was like his landlord. My father gave him little of the property when he came to request for help from him but he put me in control of it. Adedibu was anxious to see me so I met Abiola there for the second time. He greeted me and told me he is afraid of the convention towards his nomination at Jos that he knows he will win the general election but the convention is his problem. We became friends, Also I got to know Babangida through the armed forces. He introduced Yar' Adua to me and General Alimi. The three of them were my friends. I was one of the Special Monitoring Group and while we were canvassing for votes, it was obvious that Alhaji Babagana Kingibe and Atiku Abubakar were leading, Atiku was using Yar' Adua's structure so we didn't know what to do again and Adedibu suggested we go to Yar' Adua's house. He took a few people there and at the end of the day, he was able to convince him to ask Atiku to step down so all his delegates now voted for MKO and that was how he won the convention.He only beat Kingibe with few delegates, so we were all happy and we jubilated. I didnot stay with them but stayed in a hotel with a doctor and Abiola's lawyer. We were close and they call us President's men. After the victory, Adedibu suggested we visit Yar' Adua to show appreciation. We got there and as Abiola's right hand men, I was given a package to give Yar'Adua to thank him. Sincerely, Adedibu played a key role in Abiola's political journey.
As we came out of Yar' Adua's home, I was throwing some cash and everyone was jubilating but some people were not happy and wanted to kill Adedibu. They started shooting. Luckily, I had my car with Lagos number and escaped the assassination attempt. If not for the game we played during the convention, Abiola would have lost that election.
It was very crucial because he told me personally. Afterwards, we formed a committee towards the general election and we started raising money for the Late MKO Abiola because no matter how rich you are, you must raise money for politics. Thus, the day we commenced preparation towards the election, Abiola came with his wife, Bisi. He organized his three wives into three zones. Bisi was for West, Doyin handles the East and Kudirat was for the North. We raised about 350 million naira cash and some few cheques. The money was in my custody from 6 o'clock till the next morning. If I had removed N50million, then I would have bought a house at GRA then (smiles) but I was not desperate because I was comfortable. The next morning, the lawyer came, we handed the money to Chief Adedibu and all of us drove to Lagos to see Abiola at home. We jubilated again and said we will win the general election by God's grace. Everything was in our favour and you can see the sign that Abiola was winning all over the country. The election was very peaceful, the best so far in Nigeria.
We then drove to Abiola's house after the election and went up stairs where we normally have our meetings.Even before that, let us talk about the issue of Vice Presidential candidate. IBB and MKO were good friends. They were always talking, it wasnot a tribal thing, what happened was that when two people were nominated from what Abiola told us, Paschal Bafyau and MaitamaSule. They were the credible people. Bafyau was head of the Nigerian Labour Congress at that time, so we said if we choose those people, Babagana Kingibe will not be happy because he was the party chairman and he can play games.
We asked the lawyer to go to Abiola and tell him Kingibe who was the chairman of the party, SDP, was the man we chose. That is how he got there. He used to sit down very quietly at Abiola'splace, he didn't know how his nomination as Vice president came about. But I think when Abiola told IBB about the choice of Kingibe as Vice President, he was not happy.
So IBB Prefered either of those two to Kingibe?
Yes! It's not as if he doesn't like him but he prefers those people. Back to the election, while we were all jubilating, we just suddenly heard the election was cancelled. We were shocked to our bones. Abiola asked us what's the solution? His lawyer started a legal action. We were the first to start the legal action against the Government. We went to Mr.Afe Babalola to discuss, people were ready to fight but to me it wasn't a war issue. It was just an issue between two friends.
When the election was annulled, what was MKO'S Reaction and did he try to reach IBB?
At that time, they were not really talking on phone again, Abiola was angry too so we got some people from Ibadan to protect Abiola. Another issue is that some people betrayed Abiola by divulging what we discussed to Babangida and vice versa. Some people were like that because they wanted money. They were political jobbers. They came between the two of them. Our plan was that Abiola should go abroad and declare so they can call him over to be president but unfortunately, the struggle was hijacked by NADECO. Infact Abiola was ready for negotiation when he was arrested too but they influenced him against it.
I know you can't declare king in a cabinet of Lion, and Abacha was already in power. That was the beginning of the problem. He was locked up. We tried our best to get him out. We went to Abacha and Adedibu tried to convince him to release Abiola but they took it seriously and I can't blame him. If there was diplomacy, they could have settled the issue between two friends. At the end of the day, Abiola died. it was a very painful day for me especially for a man who has worked so hard for his dream and aspiration.
As someone who was close to IBB, Did you at any point in time during or after the annulment tried to get his opinion?
Unfortunately, when I was with Abiola, IBB didn't know. I didn't see him for a while. When he became president, I only saw him once.
During the annulment, how did Abiola reacted and what did he say about IBB? IBB told Nigerians that he annulled the election because of his own life, do you believe?
I believe Abiola had issues with some people in the armed forces. He made a mistake by calling them 'bad dogs'. Probably, they were not happy that a man that could abuse them is coming in as President but Abiola meant well for the people. I believe it is possible that IBB was scared because some soldiers might not want Abiola to be there. They were good friends.
Would it be right to say MKO was betrayed by people close to him?
Yes, some of them took words from Abiola and told IBB. Sincerely, if we have engaged diplomacy as planned and getting him to declare his mandate abroad, it would have been better. It wasn't a tribal thing but NADECO hijacked it and it spiraled out of control. I cannot blame them. Everybody was angry with the government.
Talking about President Buhari'shonour of Chief MKO Abiola 25 years after, what is your take on that? Do you believe it's the right time or it's politically motivated?
Actually, he is right because it's been a long period, it's never too late to do justice. The man won the election. I think Buhari did a good thing.
There was a story that Abiola said Kingibewas part of the people that betrayed him that he even started giving him salary as a vice-president immediately he picked him, how true is this?
I do not know. That is between him and Kingibe. He never told me that.
Before the annulment, did late MKO Abiola have the premonition that such will happen?
No, because we were all happy. He was sure of victory and was shocked when it was annulled
During the struggle, Kudirat lost her life too, were you still part of the struggle then or you decided to leave them because you didn't agree with the way they were going with the struggle?
I didn't agree with the radical approach. Even when Abacha took over from Chief Ernest Sonekan, everyone rushed to Kudirat's place and we were hoping Abacha would do something because he was talking with MKO too then. We were not happy with the struggle, because with a little diplomacy, it would have been different today. I commend Buhari for what he has done but most people honoured were not part of the real story. Adedibu, myself and the lawyer were the backbone behind the struggle because all decision were made by us.
What did the lawyer say about the honour?
I called him. He was one of the Obas that were chosen to be at the event. His name is Oba AbimbolaJibola.
Was he happy with the radical approach?
He was not happy because it was annoying
How Do you feel not being Celebrated as Key player in the June 12 struggle ?
Sadly, like they say a prophet is not honored in his own country.
President Buhari has acknowledged June 12, what's your take on that ?
Seriously I was not in the struggle for personal gain but I can tell you authoritatively that the four of us were the major players in the struggle. I invested my life,time and money and got nothing out of it,yet happy. However, I believe the president acknowledgement of June 12 is a right call at the right time . I commend his boldness and wisdom. I believe if it's God's will for him to recognize us,it would be nice.