Exclusive! MC Oluomo Rushes to Celestial Church for Thanksgiving (Video)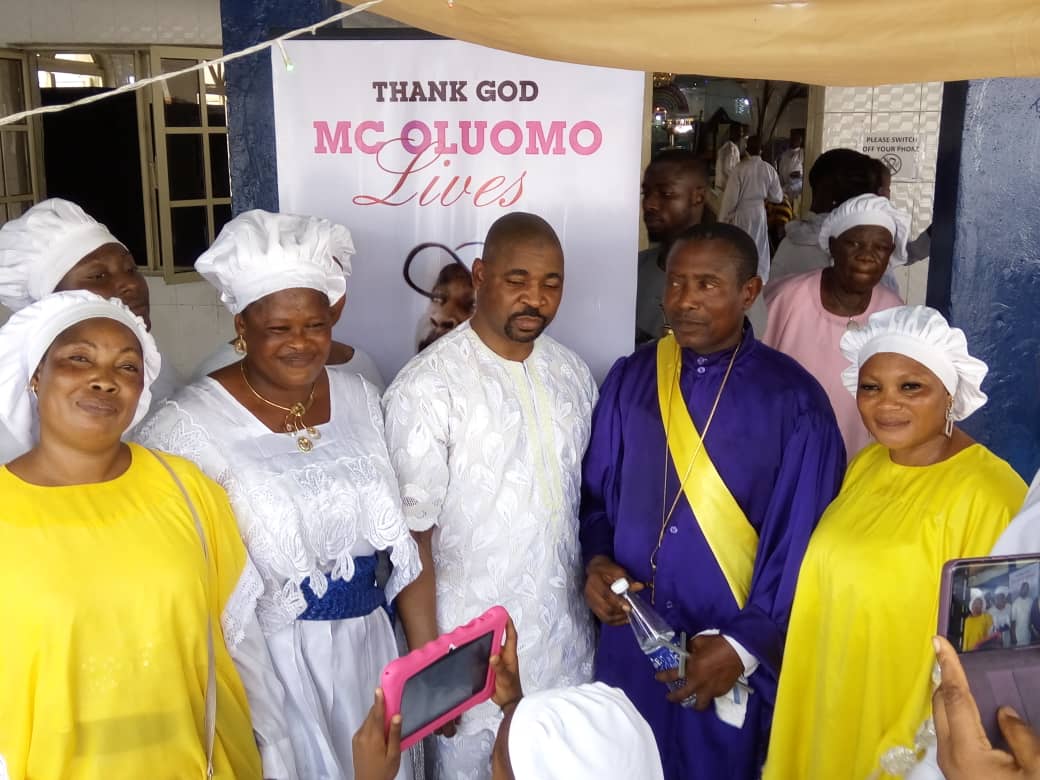 BY ELIZABETH KOMOLAFE
I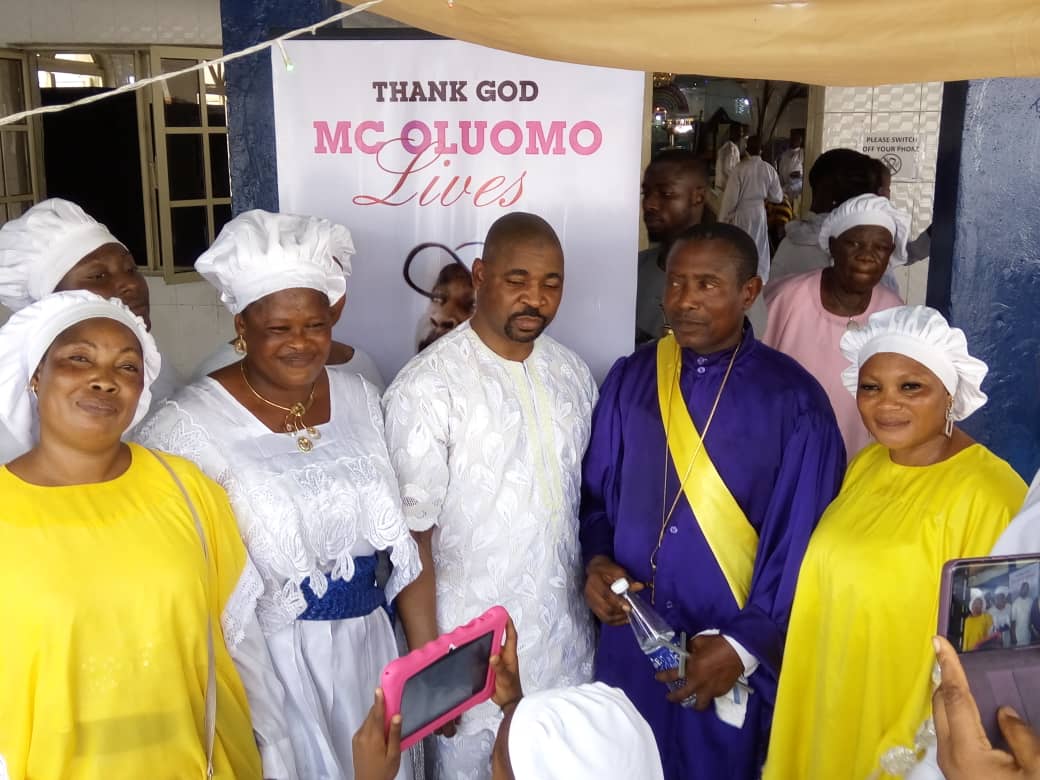 The treasurer of the Lagos State chapter of the National Union of Road Transport Workers (NURTW), Musiliu Akinsanya, popularly known as MC Oluomo has rushed to the Celestial Church of Christ , Itunu Oluwa Parish, Dolphin Estate, Ikoyi for Thanksgiving to God for sparing his life during a fatal attack last month.
The controversial NURTW boss who came in the company of his aides including Koko Zaria was grateful to God for his mercy and love over his life that he survived the ordeal. 
Sahara weekly's Editor, ELIZABETH KOMOLAFE, who monitored the proceeding revealed that he came in the morning during the Sunday service . The clergy  in charge of the parish,  Prophet Oluwole while delivering his messages cautioned against violence and murder saying those who engage in such would incur the wrath of God. 
Afterwards,  MC Oluomo, decked in a white native attire, came out with his entourage to offer thanksgiving to God for his survival
The NURTW boss was hospitalised at the Eko Hospital for days before he was flown abroad for further treatment.
---