Fading Away Liz Anjorin Is A Pathological Liar As Prophet Genesis Never Refer To Her In One Of His Preaching 'The Storm'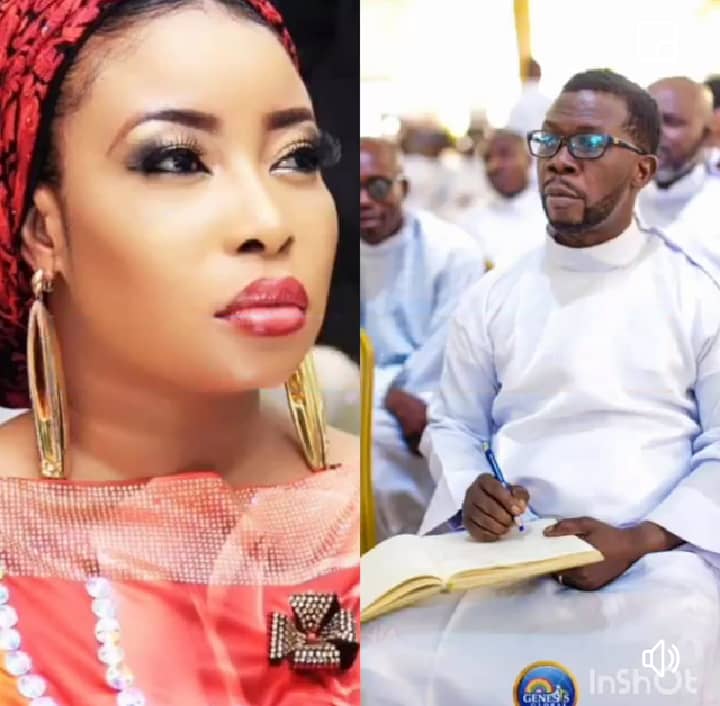 Fading Away Liz Anjorin Is A Pathological Liar As Prophet Genesis Never Refer To Her In One Of His Preaching 'The Storm'
By Oluwaseun Fabiyi
Fading Away Liz Anjorin Is A Pathological Liar As Prophet Genesis Never Refer To Her In One Of His Preaching 'The Storm'
…Says I never knew I was preaching 'The Storm' Against myself
Oluwaseun Fabiyi of BethNews, the media aide to popular world Prophet Israel Oladele Ogundipe, aka Genesis, has denounced a voice audio making round the social media credited to the Man Of God, by Yoruba fading away Nollywood actress, Liz Anjorin
Recall that Prophet Israel Oladele had preached about 'Storm' Iji by using an illustration of palm tree and orange tree some years back inside Genesis Global Headquarters located at Duro Isola street, Dalemo Alakuko in which the video of that preaching went viral as it reached over 30 millions viewers on the social media
Surprisingly, and to those that still have the 3 minutes of that video clips can attested that there was no area the man of God has ever mentioned Liz Anjorin's name rather he was just preaching about the 'Storm' of life as Holy Spirit had directed him however, this is just a defamation of character emanating from Liz Anjorin to have comes up after many years of 'The Storm' message and painted, tweeted it by alleging the prophet of God was actually directing the message to her, if I may ask; how does Liz Anjorin related to the 'Storm' preaching? Or should I just concluded that the worrisome, confusionist woman might have something against prophet Israel Genesis or might be looking for a cheap social media publicity since she's already fading away.
According to his Media Aide, the prophet was said to have preached the storm led by the Holy Spirit by using a standing palm trees, Orange trees for an illustration and a better understanding, saying in storm of life someone need to stay calm and focus on the Lord knowing fully well, storm does not last long, it comes and blow away.
He went further by saying, he never knew God was using 'The Storm' message to warned him by preaching it against himself because he actually went through that same storm afterwards.
In this case as attested to by his Media Aide, the Man of God had been wrongly quoted by Liz Anjorin
His media aide, Oluwaseun Fabiyi hereby dismissed the audio claims by garrulous Liz Anjorin because there was never a time the man of God, Genesis, mentioned her name in any of his messages and there's no iota of truth in what Liz Anjorin portrait in that audio but rather a pathological liar.
The small but mighty televangelist hereby advises the general public, church members, and his online followers to ignore the audio false circulated on social media for her cheap publicity credited to him as it's totally baseless and unfounded.
On a final note, he reiterated that the Gospel of Jesus Christ is never of condemnation, but of salvation. As he would continue to preach the truth with the direction of the Holy Spirit.
I Spent $300,000 On The Show And Paid Kizz Daniel $60k To Perform But He Refused To Show Up – Tanzanian Show Promoter
I Spent $300,000 On The Show And Paid Kizz Daniel $60k To Perform But He Refused To Show Up – Tanzanian Show Promoter
The promoter of the Tanzanian show Nigerian singer, Kizz Daniel failed to perform has shared his own version of what transpired in an interview with famous OAP, Daddy Freeze.
Kizz Daniel was arrested by the Tanzanian police on Monday over his failure to perform at a show on Sunday, August 7, after being paid.
In the interview, the show promoter who gave his name as Stephen Uwa, said Kizz Daniel refused to perform because the airline failed to bring his bag containing his gold chains and insisted he will not perform without wearing all his gold chains.
"He said the airline didn't bring his bag that is why he cannot perform because his gold chain is not there and he had a gold chain on his neck. He wanted everything."
Uwa said he spent nothing less than $300, 000 on the show including $60,000 to Kizz Daniel as a performance fee, however, the singer flopped everything. He said he was on his knees weeping and begging Kizz Daniel to perform but he refused.
"My company is new here. PaulO is the one I booked Kizz from. PaulO cried all night trying to beg this guy 'Please go to this show", he called in from America!
I paid this guy $60,000 to perform on this show. I went down on my knees. I was like 'Bro, you are damaging me. I am trying to build my company here. You are going to damage me. I begged this guy 'Save my career, save me". I was on the table with Kizz Daniel for like five hours begging him, kneeling for him"
Stephen said the whole venue was damaged as the angry fans destroyed some of the items brought in by the sponsors of the show.
Kizz Daniel Arrested In Tanzania For Failing To Perform At Paid Show
Kizz Daniel Arrested In Tanzania For Failing To Perform At Paid Show
Popular Nigerian Singer, Kizz Daniel Arrested In Tanzania
Popular Nigerian singer, Kizz Daniel has been arrested in Tanzania over his failure to perform at a show he was paid for.
According to reports the singer "blatantly refused" to perform due to unavailability of his clothes he allegedly forgot in Uganda.
In a video posted online, the "Buga" crooner could be seen being escorted from his hotel by security operatives into the back of a pickup truck.
This is the third time in 2022 that Kizz Daniel would be called out for failing to perform at paid shows.
NURTW's Koko Zaria Exposed By His Own Daughter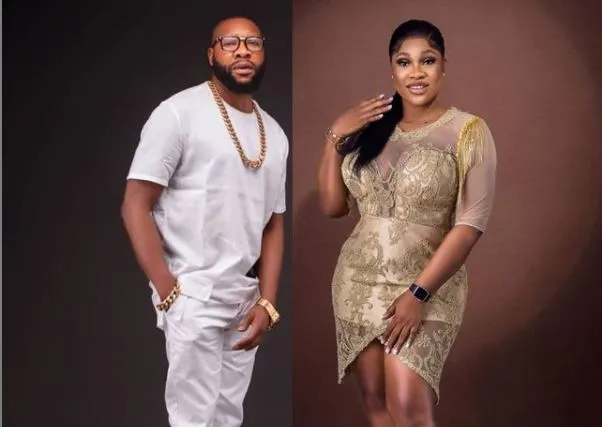 NURTW's Koko Zaria Exposed By His Own Daughter
Lagos State National Union Of Road and Transport Workers (NURTW) executive, Alhaji Ganiyu Oyedepo, popularly known as Koko Zaria has been exposed by his daughter.
Kaosara Omolabake Oyedepo, Koko Zaria's first child is seemingly angry with her father and has taken to her Instagram stories to open his can of worms.
She wrote; "The fact that you are a deadbeat dad is nothing because everyone knows that from day one that's how you are, how could you be so wicked and cruel to me."
"I love you so so much, today I regretted you being called my father, am your first child everyone knows that but I don't give a fuck about it anyways, but at least act like a dad for once in my life today."
"You just showed how heartless you are, you blocked so many ways for me because of your ways lol. I have you and you hurt me everytime I never said anything about it not for once but today you just showed how much you wish you never had me."
"Until my mum called him when I almost died that was when he came true for me. That man hurt me so much, I just wish he never expose me to the world, as his daughter my life would be so much better, he makes people believe he love me and takes care of me, pay my bills, send me to school and all but he never did shit."
"So, if some of y'all follow me because of him unfollow please, that guy he's my worse nightmare. I wish I can talk about what happened. Y'all be clapping on the internet y'all don't know him."
"If y'all think Zaria is taking care of me, y'all wyning yourself, I take care of myself I just want to clear the world I don't use his surname again anyways. Zaria is a bad person, he fucked with my life so bad, I wish I can say it all. Period!!!"