Popular Nollywood Actor, Yomi Fabiyi Debunks Bimpe Oyebade's Sex Assault Allegations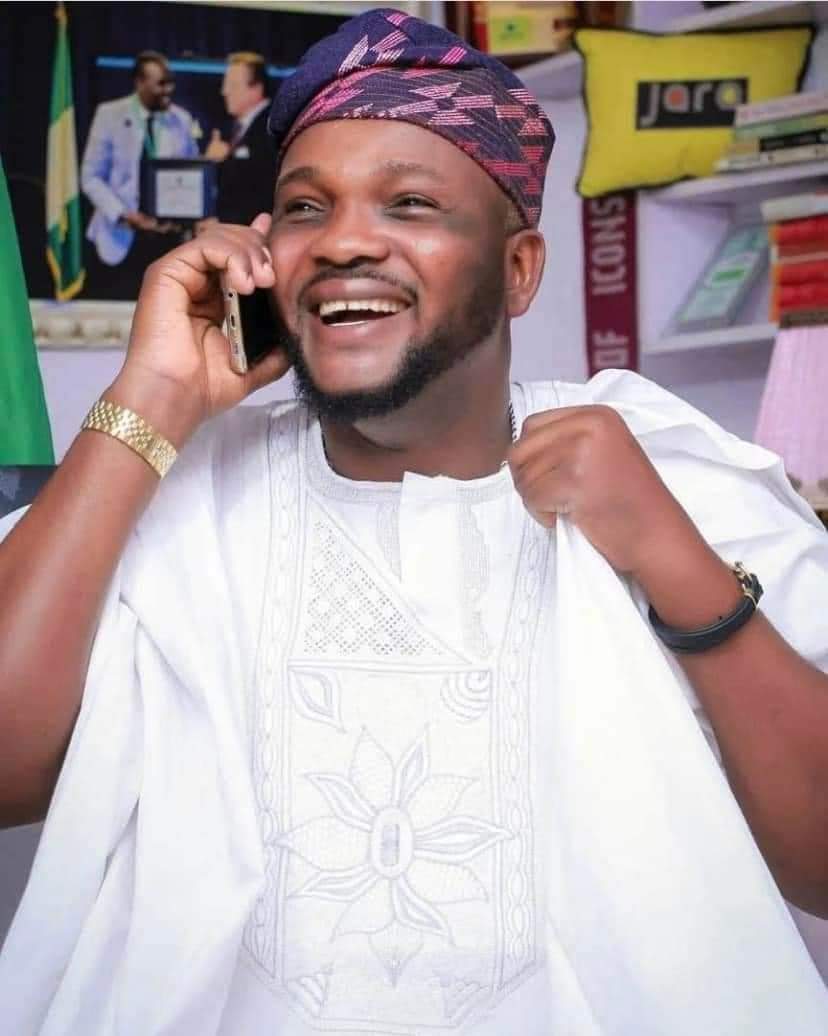 Popular Nollywood Actor, Yomi Fabiyi Debunks Bimpe Oyebade's Sex Assault Allegations
-Says i helped you into Yoruba movie industry
-Open up to the general public the numbers of people you have offered free sex and count me out please
I have attached herewith evidence of how conversation started. YOU WERE MY FAN, I HELPED INTO THE MOVIE INDUSTRY without any condition. Clearly you started with LOVE emoji. I don't deserve any evil from you, it will backfire.
Nobody introduced you to me Bimpe, you never ask to be an actress, you didn't attend my audition(I have video recording of my audition). I wanted you to succeed, I wished you well. You RUINED many things since the day I gave you this chance. You are too desperate instead of been grateful and patient. YOU CAN'T TEAR ME DOWN, YOU WILL ONLY TRY.
Please remember, from the last day we finished filming AGBEDE MEJI in Dec, 2016 (which to me look like you assumed you have used me because I made it so easy), I NEVER set my eyes on you until Jan 2019(3yrs after), which you produced like 3 or more movies in between using my major CREW behind me.
I NEVER OFFERED YOU or ANY SEX FOR ROLE but it took you many years to speak that truth and when you did, you maneuvered and still want to destroy the LADDER that helped you. If It was sex for role, it means I shagged you to play that LEAD ROLE in the first ever movie that got you noticed.
I will rather appeal to you to be bold enough to CALL YOURSELF OUT, CALL OUT those you offered sex in the industry to get to wherever you are and stop defaming me at any slight opportunity. ENOUGH OF THIS NONSENSE/SOCIAL MEDIA DRAMAS.
I am an adult and it is within my rights to be sexually attracted to any adult provided no force or coercion was involved. I AM NOT A COUSIN TO JESUS CHRIST, I have rights to sexual feelings provided it is within the ambits of the law.
You guys need to stop misleading folks on social media. Know the difference between ASKING SOMEONE OUT and SEXUAL HARRASSMENT. It is one thing to think someone is a flirt and it is another to attach that to crime, common, get sense, MOVE ON.
Don't give SATAN'S CREDIT to GOD. Whatever you earn out of desperacy, lies, deception, sex for role etc, please state it. Enjoy your turkey and let me eat my pomo. You went South, let me flourish in my West. STOP DEFAMING ME!
Yomi Fabiyi.
I Spent $300,000 On The Show And Paid Kizz Daniel $60k To Perform But He Refused To Show Up – Tanzanian Show Promoter
I Spent $300,000 On The Show And Paid Kizz Daniel $60k To Perform But He Refused To Show Up – Tanzanian Show Promoter
The promoter of the Tanzanian show Nigerian singer, Kizz Daniel failed to perform has shared his own version of what transpired in an interview with famous OAP, Daddy Freeze.
Kizz Daniel was arrested by the Tanzanian police on Monday over his failure to perform at a show on Sunday, August 7, after being paid.
In the interview, the show promoter who gave his name as Stephen Uwa, said Kizz Daniel refused to perform because the airline failed to bring his bag containing his gold chains and insisted he will not perform without wearing all his gold chains.
"He said the airline didn't bring his bag that is why he cannot perform because his gold chain is not there and he had a gold chain on his neck. He wanted everything."
Uwa said he spent nothing less than $300, 000 on the show including $60,000 to Kizz Daniel as a performance fee, however, the singer flopped everything. He said he was on his knees weeping and begging Kizz Daniel to perform but he refused.
"My company is new here. PaulO is the one I booked Kizz from. PaulO cried all night trying to beg this guy 'Please go to this show", he called in from America!
I paid this guy $60,000 to perform on this show. I went down on my knees. I was like 'Bro, you are damaging me. I am trying to build my company here. You are going to damage me. I begged this guy 'Save my career, save me". I was on the table with Kizz Daniel for like five hours begging him, kneeling for him"
Stephen said the whole venue was damaged as the angry fans destroyed some of the items brought in by the sponsors of the show.
Kizz Daniel Arrested In Tanzania For Failing To Perform At Paid Show
Kizz Daniel Arrested In Tanzania For Failing To Perform At Paid Show
Popular Nigerian Singer, Kizz Daniel Arrested In Tanzania
Popular Nigerian singer, Kizz Daniel has been arrested in Tanzania over his failure to perform at a show he was paid for.
According to reports the singer "blatantly refused" to perform due to unavailability of his clothes he allegedly forgot in Uganda.
In a video posted online, the "Buga" crooner could be seen being escorted from his hotel by security operatives into the back of a pickup truck.
This is the third time in 2022 that Kizz Daniel would be called out for failing to perform at paid shows.
NURTW's Koko Zaria Exposed By His Own Daughter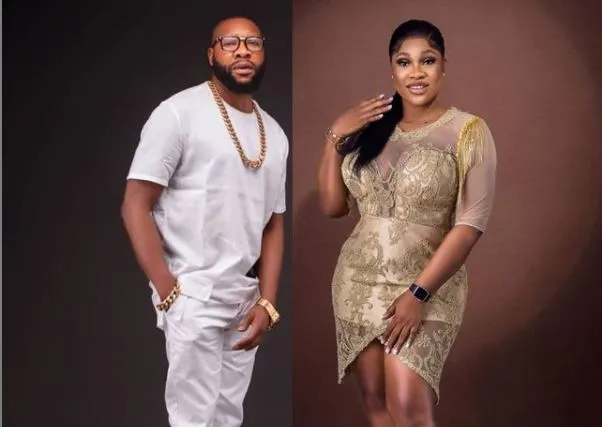 NURTW's Koko Zaria Exposed By His Own Daughter
Lagos State National Union Of Road and Transport Workers (NURTW) executive, Alhaji Ganiyu Oyedepo, popularly known as Koko Zaria has been exposed by his daughter.
Kaosara Omolabake Oyedepo, Koko Zaria's first child is seemingly angry with her father and has taken to her Instagram stories to open his can of worms.
She wrote; "The fact that you are a deadbeat dad is nothing because everyone knows that from day one that's how you are, how could you be so wicked and cruel to me."
"I love you so so much, today I regretted you being called my father, am your first child everyone knows that but I don't give a fuck about it anyways, but at least act like a dad for once in my life today."
"You just showed how heartless you are, you blocked so many ways for me because of your ways lol. I have you and you hurt me everytime I never said anything about it not for once but today you just showed how much you wish you never had me."
"Until my mum called him when I almost died that was when he came true for me. That man hurt me so much, I just wish he never expose me to the world, as his daughter my life would be so much better, he makes people believe he love me and takes care of me, pay my bills, send me to school and all but he never did shit."
"So, if some of y'all follow me because of him unfollow please, that guy he's my worse nightmare. I wish I can talk about what happened. Y'all be clapping on the internet y'all don't know him."
"If y'all think Zaria is taking care of me, y'all wyning yourself, I take care of myself I just want to clear the world I don't use his surname again anyways. Zaria is a bad person, he fucked with my life so bad, I wish I can say it all. Period!!!"