FG re-support local production of medicines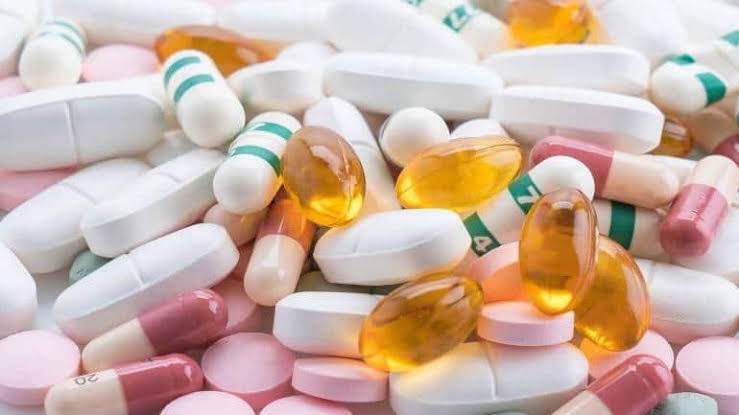 FG re-support local production of medicines
FG-The Federal Government has renewed its support for local production of essential medicines in accordance with the National Drug Policy (NDP) 2004, during a stakeholders' meeting.
The Director, Federal Department of Agriculture (FDA), Federal Ministry of Agriculture and Rural Development (FMARD), Mrs Karima Babangida, said this in Enugu during the meeting.
The theme of the meeting was "production and Commercialisation of Artemisia Annua for Income Generation, Job Creation, Food and Health Benefits". re-support
The director was represented by the Deputy Director, Horticulture, FMARD, Mrs Omotosho Agbani.
The News Agency of Nigeria (NAN) reports that Artemisia Annua, native to China, is prominent because of its compound called Artemisinin found in the plant biomass.
The compound is used for the production of Artemisinin Combination-based Therapy (ACT) malaria drugs.
Babangida said that the meeting was aimed at bringing together critical stakeholders in the Artemisia value chain to discuss their challenges and stimulate the growth of the industry.
She said that the federal government was committed to providing policy guide to the development of the plant which, she said, would aid in achieving import substitution and create jobs.
Babangida said that Nigeria in 2005 adopted the World Health Organisation's (WHO) recommendation that ACTs be made first line treatment for control of malaria.
"This led to the establishment of a Presidential Committee on Artemisinin Production in Nigeria with the mandate to locally cultivate and domesticate Artemisia Annua and extract the crude Artemisinin from the biomass.
"This was to be processed into chemical derivative as raw materials for utilisation by indigenous pharmaceutical companies," she said.
She said that one of the achievements of the presidential committee was the pilot cultivation of Artemisia Annua in the six geopolitical zones of the country.
The director said that the trial locations were in Enugu, Taraba, Jigawa, Cross River and Ogun States.
Babangida, however, said that the committee was dissolved in 2008 and the Artemisinin Development Company handed over to the FMARD under a new name called Nigerian Medicinal Plant Development Company.
According to her, the federal government has approved the development of a new model where government will provide the enabling environment and policy framework for the private sector to drive the sub-sector.
"It is pertinent to note that the revised NDP (2004) set a target for 70 per cent of the country's demand for medicine to be met by local drug manusfacturers.
"The foregoing, therefore, underscores the need for this first ever stakeholders' meeting," she said.
Babangida said that the federal government had placed the crop on its priority list, with a view to making its value chain in the ministry and to be charted into the nation's budget.
She said that the private sector would drive the industry in line with international best practices for local utilisation and export to West and Central Africa subregion.
NAN further reports that some experts in biotechnology, including Prof. Maurice Iwu and Prof. C.I.C. Ogbonna, said it was important for the country to go into the commercial cultivation of the plant with the new wave of Coronavirus.
The biotechnology experts said that the plant was a money spinner, though it would not grow just anywhere.
Primate Ayodele's Prophecy On Cholera Outbreak, Plane Crash, Obong Of Calabar Fulfilled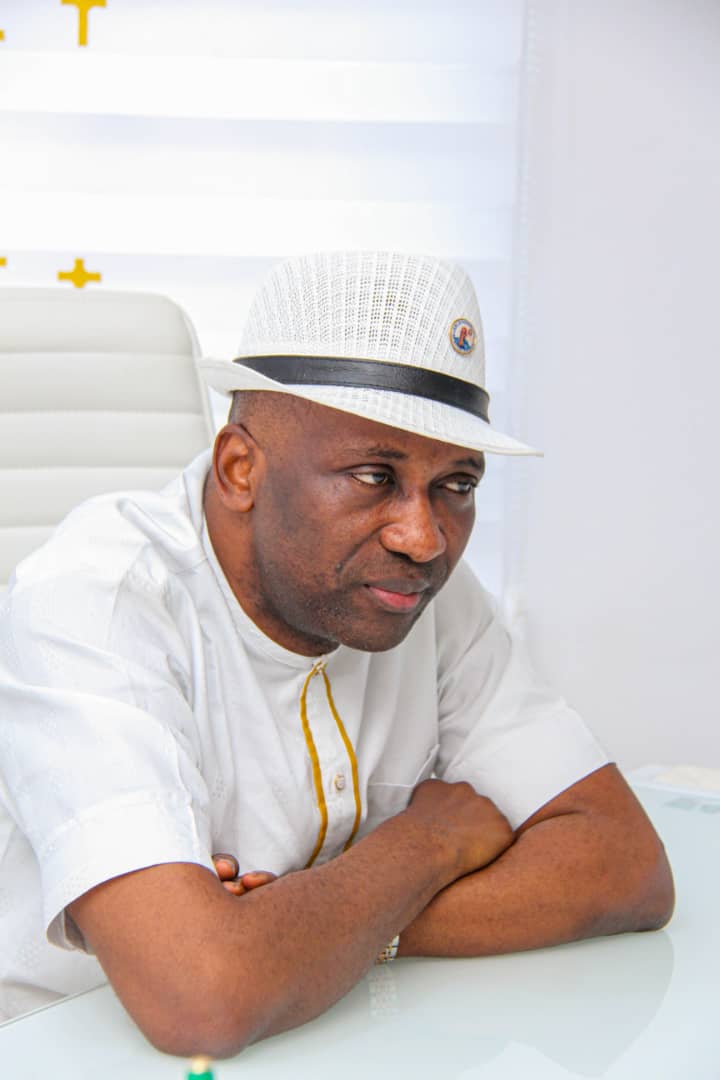 Primate Ayodele's Prophecy On Cholera Outbreak, Plane Crash, Obong Of Calabar Fulfilled
Some of the notable events that has happened in the world recently have fulfilled the prophecy of Primate Elijah Ayodele, the Leader Of INRI Evangelical Spiritual Church.
Among them is the recently recorded outbreak of Cholera iin Malawi, plane crash in Nepal and the dethronement of the Obong of Calabar which happened last week.
Primate Ayodele in a video released on his TikTok account some weeks ago made it known that there will be cholera outbreak in some parts of Africa.
Just few weeks after this statement, News broke out that Malawi recorded the worst outbreak of Cholera that has killed about 750 people and counting.
On the Obong of Calabar, Primate Ayodele in his 2022 prophecies warned some traditional leaders including the Obong to pray for their territories and crisis. The dethronement of the king has fulfilled the prophet's prophecy .
Some hours ago, a plane crash that claimed the lives of over 40 passengers took place in Nepal. In his 2023 prophecies, primate Ayodele warned the world to pray against plane crash that will lead to death of several. This has also been fulfilled.
Primate Ayodele has a track record of several fulfilled prophecies even in the international scene. He released his prophecies for 2023 on December 23, 2022 and since then, several of them have been fulfilled.
How to store naturic drink to stay fresh and yummy 🤤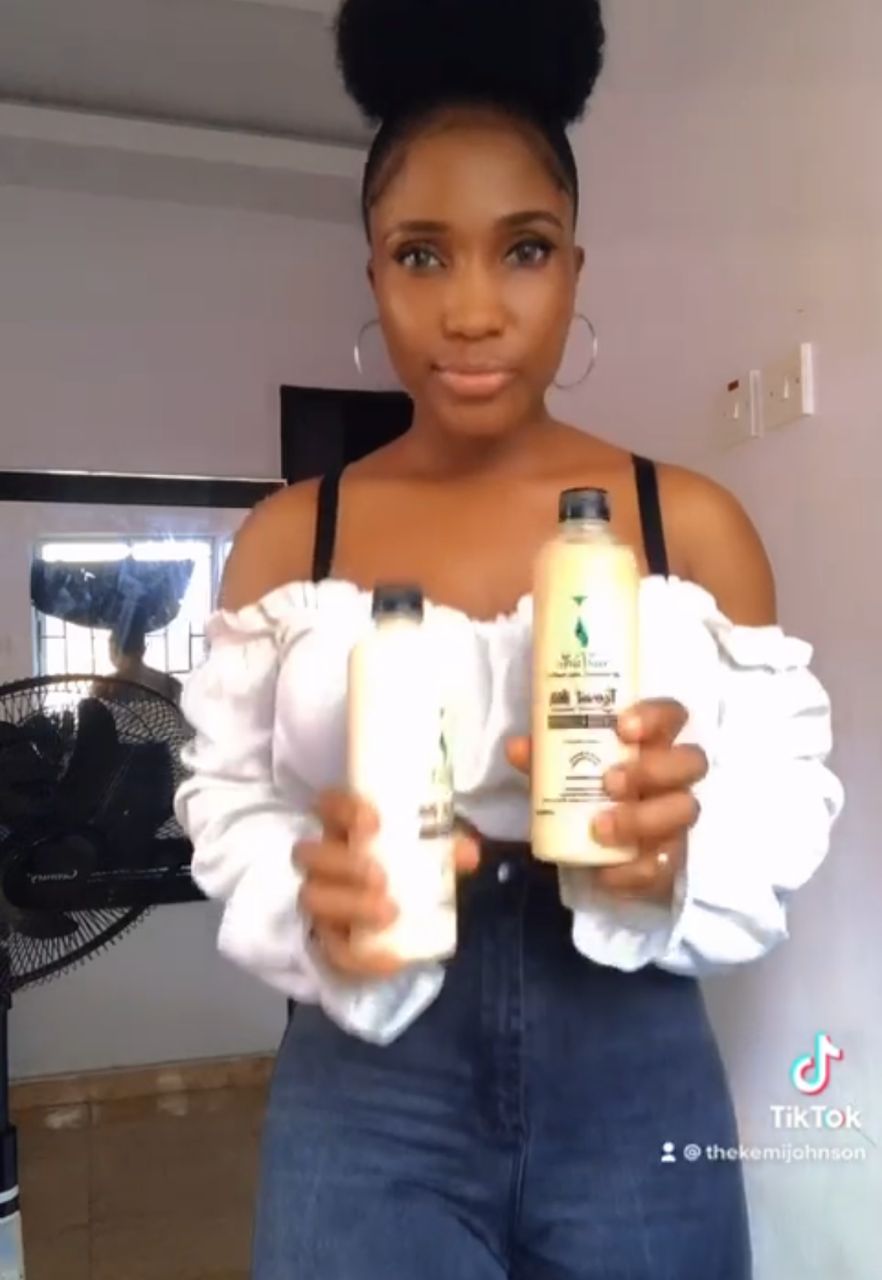 How to store naturic drink to stay fresh and yummy 🤤
Do you enjoy a tall, crisp glass of plant milk, then it is a must for you to be aware of how it is stored.
Based on the fact that, homemade plant milks aren't pasteurised, sterilised or homogenised, they don't last as much as their pre-packaged counterparts. This is because they contain lotta active micro and macronutrients such as amino acids, minerals, vitamins, enzymes etc
To ensure that these drinks last up to 3-5 days, it is important to keep them refrigerated.
Once purchased,
👉Kindly store in the refrigerator chilled (3-5 days)
👉To improve shelf life, *freeze it*
*👉Rest it on the wall of the freezer where is the coolest.*
👉Keep in a cooler bag or a cooler with some ice on it.
Keep it chilled always.
Note- Cold temperatures slow biochemical reactions taking place in the drink so they help keep milks longer.
For enquiries/preorder
Kindly call/whatsapp
09135700570
Naturic, your no 1 nondairy milk company
Green is life💚💚💚
Why You Should Patronise Glopat Massage services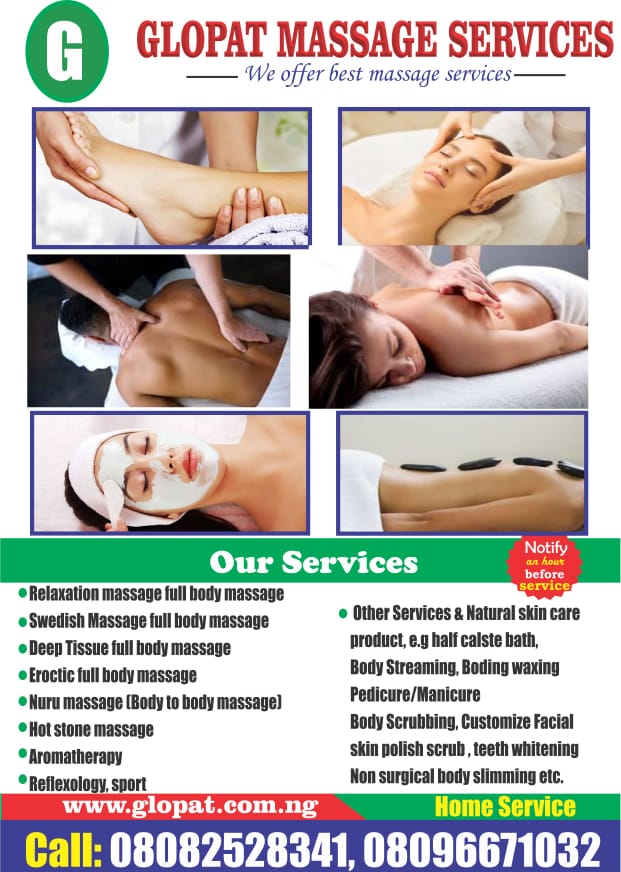 Why You Should Patronise Glopat Massage services
Of a truth, Glopat massage services offers the best massage services in Abuja.
Their topnotch services and well trained therapist has endeared them to dignitaries and celebs….
Some of their services include Swedish full body massage, relaxation and deep tissue massage,hot stone and aromatherapy.
Other services are natural skin care products such as half caste bath,body streaming,waxing,pedicure?manicure amongst others.
call 08082528341 or 08096671032