FIRS Calls For Increased Collaboration Within African Countries To Effectively Tax Digital Businesses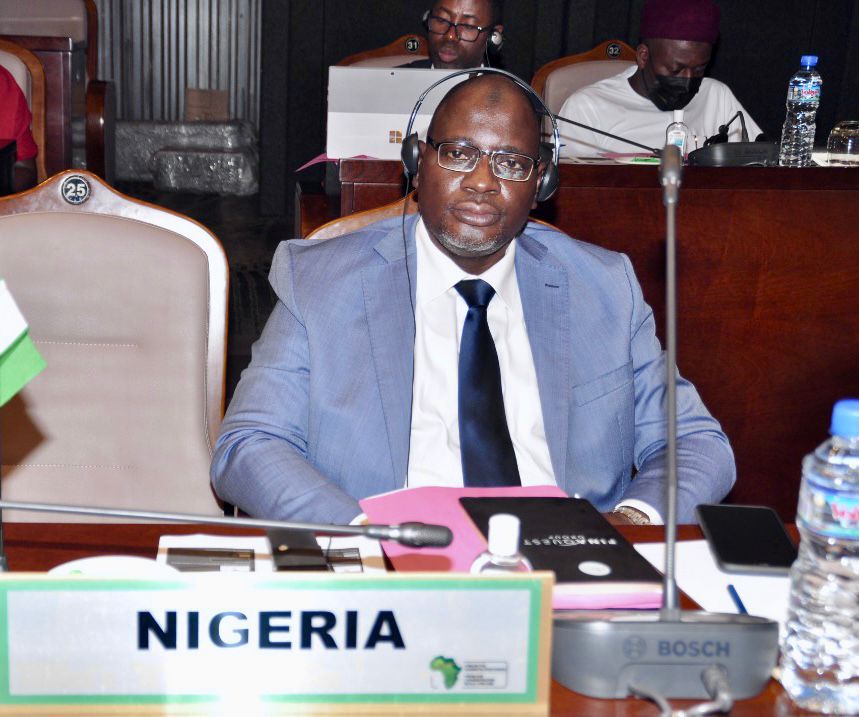 FIRS Calls For Increased Collaboration Within African Countries To Effectively Tax Digital Businesses
The Federal Inland Revenue Service (FIRS) has stated that there is need for improved collaboration among countries and international stakeholders with the aim of exploring alternative rules that will enable market jurisdictions, particularly African countries, to effectively subject digital businesses to tax.
This was stated during a presentation by the Executive Chairman of the FIRS, Muhammad Nami last week, Friday at a Technical Assistance Programme organized by African Tax Administrators' Forum's (ATAF) with the theme "Member's Needs and How To Broaden the Collaboration," held in Lomé, Togo.
Mr. Muhammad Nami in his presentation noted that although some African countries had endorsed the Organisation for Economic Co-operation and Development (OECD) Inclusive Framework's global solution on the tax challenges of the digitalized economy, Nigeria continues to maintain its position that the outcome will not be favourable to African countries.
According to him, "Nigeria continues to hold the view that the outcome will produce very minimal revenue comfort for African counties. This is instructive considering the implementation challenges that developing jurisdictions will face due to the complexity of the Pilar 1 and 2 rules.
"Our analysis continues to show that the possible cost of administering and implementing the complex rules will far outweigh the expected revenue accruing from its implementation.
"I therefore urge the African Tax Administrators Forum to join the discussion at the UN Tax Committee of Experts, South Centre, as well as collaborate with all other well-meaning stakeholders to explore alternative rules that will enable African countries to effectively subject the digital businesses and base eroding payments to tax in our jurisdictions.
"These collaborations should extend to other rules developed and implemented at the international level for the taxation of Multinational Enterprises, such as the tax treaty, exchange of information and transfer pricing rules." Muhammad Nami stated.
He further called for the African Tax Administrators Forum to collaborate with the United Nations Development Programme (UNDP) to explore opportunities for Africa within the programme's Tax for Sustainable Development Goals Initiative, to ensure that African countries are able to generate appreciable revenue to fund the Sustainable Development Goals.
While discussing the needs of the West African region that require Technical Assistance of ATAF, the Executive Chairman FIRS noted that there was need for capacity building of members in respect of Base Erosion and Profit Shifting Actions by Multinational Corporations, as well as on the taxation of the digital economy.
"It is crucial for the ATAF Technical Assistance to look towards improving the capacity of member country's tax administration, through the digitisation of operations. Also, critically needed by tax authorities in the West African region is the development of Data Analytics intelligence expertise and the use of research tools that are required for taxation in a modern economy," he highlighted.
Mr. Nami further urged the African Tax Administrators Forum to organise peer-to-peer knowledge sharing sessions between beneficiaries of the Technical Assistance programmes, while also intensifying on its technical assistance on international tax rules, particularly in the areas of tax treaties, transfer pricing, and exchange of information.
The African Tax Administrators Forum Technical Assistance (ATAF-TA) Programme aims at helping members build sustainable and efficient tax systems while achieving its strategic plans to increase domestic resource mobilisation, target the development of African expertise and support Africa's effective voice in the international tax environment.
Johannes Oluwatobi Wojuola
Special Assistant to the Executive Chairman, FIRS
(Media&Communication)
May 10, 2022
Union Bank Reaffirms Commitment to Sustainability; Partners NCF to Commemorate World Environment Day 2023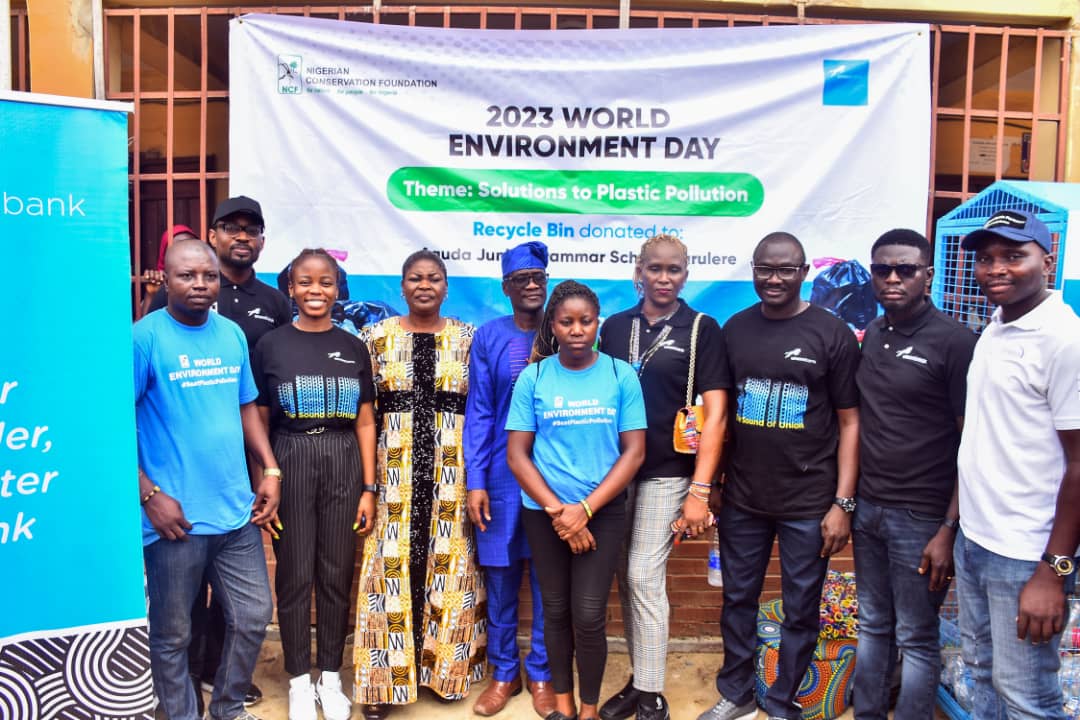 Union Bank Reaffirms Commitment to Sustainability; Partners NCF to Commemorate World Environment Day 2023
Lagos, Nigeria – As part of its continuous efforts to champion environmental responsibility and promote sustainable practices, leading financial institution Union Bank of Nigeria partnered with the Nigerian Conservation Foundation (NCF) to celebrate World Environment Day 2023.
World Environment Day, observed annually on June 5th, is a global platform to raise awareness, and mobilise action towards pressing environmental issues. The 2023 campaign #BeatPlasticPollution; Solutions to Plastic Pollution, calls for global solutions to combat plastic pollution.
Plastic pollution has become a global crisis, threatening our ecosystems, wildlife, and human well-being. This year's World Environment Day aims to raise awareness and mobilise individuals, communities, and organisations to take action and make a positive impact on the environment by reducing their plastic consumption, embracing sustainable alternatives, and advocating for responsible plastic waste management.
To create awareness on environmental responsibility and encourage collective action, Union Bank employees, together with the Nigerian Conservation Foundation volunteered to educate students at Aguda Junior Grammar School, Surulere, Greg Girls Junior High School, Surulere, and Okun Ajah Community Senior Secondary School, Okun Ajah.
The students were educated on the detrimental effects of plastic pollution on the environment, highlighting the importance of reducing plastic consumption, reusing plastic, and practical tips for sustainable recycling. The Bank also donated waste bins to each school to encourage recycling and make it easier for students to do their part in reducing plastic waste.
Speaking on the Bank's activities to mark World Environment Day, Union Bank's Chief Brand and Marketing Olufunmilola Aluko said:
"At Union Bank, we are resolute in our commitment to be a sustainability champion. This year's focus on tackling the pervasive issue of plastic pollution resonates deeply with our commitment to environmental sustainability. We proudly partner with NCF to educate students on solutions to beat plastic pollution. By raising awareness and advocating for responsible plastic waste management, we can collectively and significantly preserve our planet for future generations."
With its focus set on the future, Union Bank continues to lead the way in shaping a better, more sustainable future for generations to come.
###
Note to editors:
About Union Bank Plc.
Established in 1917 and listed on the Nigerian Stock Exchange in 1971, Union Bank of Nigeria Plc. is a household name and one of Nigeria's long-standing and most respected financial institutions. The Bank is a trusted and recognizable brand, with an extensive network of over 300 branches across Nigeria.
The Bank currently offers a variety of banking services to both individual and corporate clients including current, savings and deposit account services, funds transfer, foreign currency domiciliation, loans, overdrafts, equipment leasing and trade finance. The Bank also offers its customers convenient electronic banking channels and products including Online Banking, Mobile Banking, Debit Cards, ATMs and POS Systems.
More information can be found at: www.unionbankng.com
Media Enquiries: Email JIUGBOH@unionbankng.com
SIX YEARS ON: DANGOTE IS STILL THE "MOST ADMIRED BRAND" IN AFRICA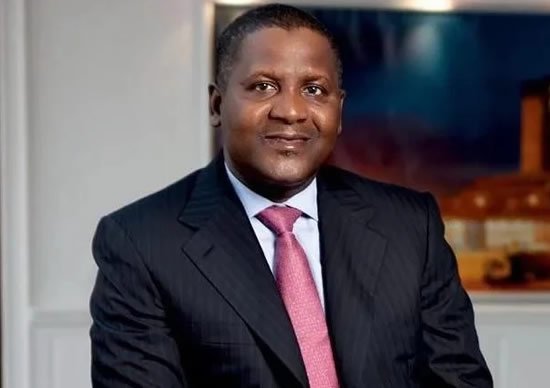 SIX YEARS ON: DANGOTE IS STILL THE "MOST ADMIRED BRAND" IN AFRICA
…2nd in Sustainability brand in Africa among top 100 brands
Sahara Weekly Reports That For the sixth consecutive year, the Dangote brand has been adjudged as the Most Admired African Brand among the top 100 brands in the continent.
Dangote, as the most Admired African when respondents are prompted to recall an African brand specifically was followed by the Telecommunication outfit, MTN in the second position and Digital Satellite Television (DSTV) coming third, both of South African origin.
The pan-African conglomerate brand was also adjudged as the number one African Pride brand followed by the Ethiopian Airline and MTN respectively.
In a newly introduced category, the Dangote brand came second in Sustainability, by brands doing good for the people, Society, and the Environment.
,
These were announced in Johannesburg, South Africa on the occasion of the Africa Day marking the 13th waymarkingca 100: Africa's Best Brands 2023 rankings of the Top 100 most admired brands in Africa based on a survey and rankings conducted by Geopoll, Kantar and Brand Leadership, acro,,  32 African countries that account for more than 85% of the continent's GDP and population.
Brand Africa in its statement announcing the ranking disclosed that in a new category of brands that are doing good for people, societonening goodenvironment, inspire,d by,  usiness shifting from profit to purpose, MTN and Dangote as African brands came first and second respectively while Unicef emerged as the number one NGO and Coca-Cola emerged as the number one non-African brand.
In the category specific ranking of tcategory-specifical services brands, Africa's oldest banking group, Standard Bank surged to the number one position of the most admired brand in Africa, displacing GTBank, which had led the rankings for the past 3 years, but is reeling from recent UK regulatory issues, service charegular, and a tough competitive enviro, ment. The category is dominated by South African (6) and Nigerian (6) brands which account for 48% of the rankings, with the USA (4), led by VISA, at 16% percent, making up 64% of the Top 25 brands.
In another category-specific ranking of tcacategory-specificnds, DSTV, the consumer brand of the Multichoice Group, retains its dominant ranking ahead of BBC and CNN as the most admired media brand in Africa. Consistent with previous rankings, non-African media dominate the continent, accounting for 76% of the Top 25 brands.
Brand Africa disclosed that Dangote retained the number one spot for the 6th time despite African brands slipping to 14% of the Top 100 most admired brands in Africa as non-African brands entrench their position in the continent.
Thebe Ikalafeng, founder and chairman of Brand Africa expressed concern that despite optimism with the progress of the mistContinental Free Tradethe a (AfCFTA) and other initiative to drive Afriotother evernitiativeAfrican brands still regressed 20% from a 10-year high of 17% to 14% share of the Top 100 most admired brands in Africa.
"It is concerning that despite the momentum in operationalizing the AfCFTA, rising internal pride in continent albeit against global ethe conintentlenges, that African consumers have reverted to their trusted, mostly non-Africa brands, rather than give African brands a chance," he stated. "Nonetheless, this is the state of brands in Africa, and an urgent need to build trust in Made in African brands."
Bernard Okasi, the Director of Research, GeoPoll, which has been the lead data collection partner since 2015 while speaking on the outcome of the survey explained  "With an ever increasing number of countries,even-increasinggsize, and the growth of mobile across the continent, more than ever, using mobile continues to prove to be an effective tool to reach and access respondents across the continent".
The Chief Growth Officer Africa Middle East for Kantar, Karin Du Chenne,  who has been the insight lead for Brand Africa since inception in 2010 says, Africate the itsroptionsuntries and samplDespite which have invariably grown the volumes of brands analysed, the survey continues to yield aanalyzednsistent picture of the leading brands in the continent, albeit not yet to Africa's advantage."
He added that as a non-profit initiative and to ensure the objectivity and independence of the rankings, the Brand Africa 100 | Africa's Best Brands research to determine the most admired top-of-mind brands in Africa are not funded by any brand. 
Reacting to the last survey affirming Dangote as thsurveymost admired indigenous Afric n brand, Group Chief, Branding and Communication, Dangote Industries Limited, Anthony Chiejina said the awards were well deserved because "the Dangote brand generates strong nationalistic impressions and powerful feelings across the Continent in terms of industrialization, self-sufficiency, prosperity, power and production."
He stated that this was further strengthened with the recent commissioning of 650,000 bpd  Dangote Petroleum Refinery & Petrochemical complex which is a huge industrial complex or frigate. "The brand portends the inevitability of Nigerian global ascendancy and a gateway to regional and continental development", he added.
Established in 2010, Brand Africa is an intergenerational movement to inspire a brand-led African renaissance to drive Africa's competitiveness, connect Africa and create a positive image of the Continent.
EBENEZER ONYEAGWU EMERGES BEST BANKING CEO OF THE YEAR IN AFRICA IN THE INTERNATIONAL BANKER AWARDS 2023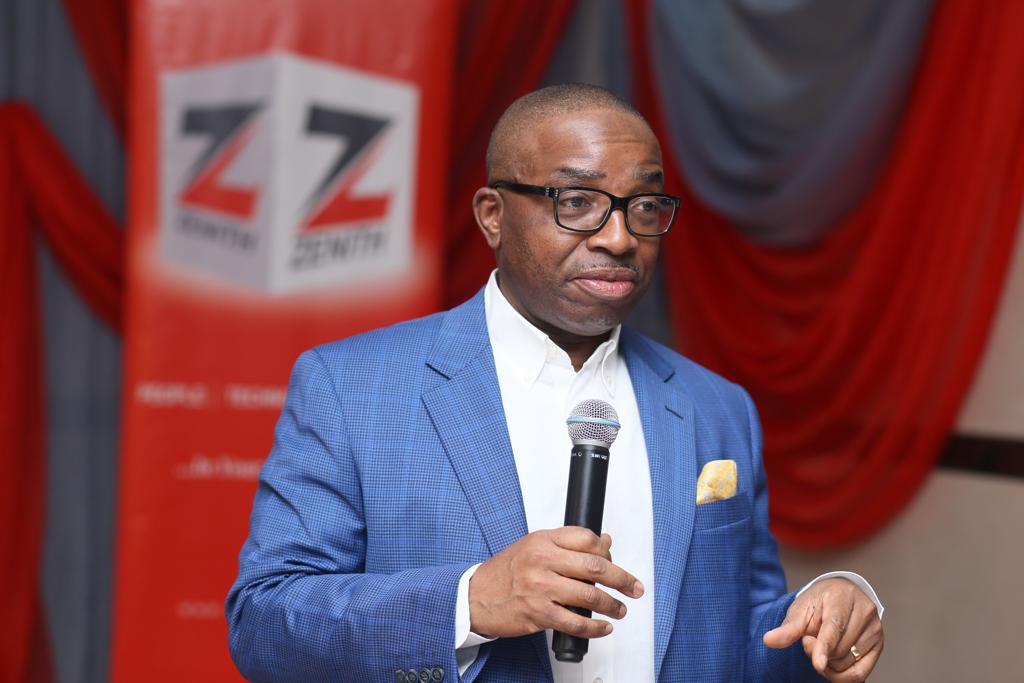 EBENEZER ONYEAGWU EMERGES BEST BANKING CEO OF THE YEAR IN AFRICA IN THE INTERNATIONAL BANKER AWARDS 2023
The Group Managing Director/Chief Executive Officer of Zenith Bank Plc, Dr. Ebenezer Onyeagwu, has been named 'Best Banking CEO of the Year in Africa' in the International Banker 2023 Banking Awards. The award, published in the Spring 2023 Issue of the International Banker Magazine, sees Dr. Onyeagwu honoured alongside other individuals and banks from the Middle East and Africa.
Expressing gratitude for the recognition, Dr. Onyeagwu commended the Publishers of the International Banker for considering him a fitting recipient of the 'Best Banking CEO of the Year in Africa' award. He stated, "This award reflects the bank's position as a leading financial institution in Nigeria and the African continent. It also attests to our commitment to principles of sustainability and high ethical standards, which have become integral to our overall strategy as an institution".
He dedicated the award to the Founder and Chairman, Jim Ovia, CFR, for his guidance and mentorship; the bank's management team and staff, for being the shoulder upon which his achievements and success as CEO rests; and the bank's customers for making Zenith Bank their bank of choice.
Dr Onyeagwu's outstanding career has led to him receiving multiple awards, including Bank CEO of the Year (2019) by Champion Newspaper, Bank CEO of the Year (2020, 2021 & 2022) by BusinessDay Newspaper, CEO of the Year (2020 and 2021) – SERAS Awards, and CEO of the Year (2022) – Leadership Newspaper.
As Group Managing Director/CEO, Dr Onyeagwu has led Zenith Bank to achieve tremendous feats and milestones in financial performance (including 47 per cent growth in the bank's market capitalisation in four years), financial inclusion, corporate governance and sustainability. These efforts have culminated in several local and international awards and recognitions including being recognised as Number One Bank in Nigeria by Tier-1 Capital, for the 13th consecutive year, in the 2022 Top 1000 World Banks Ranking published by The Banker Magazine; Bank of the Year (Nigeria) in The Banker's Bank of the Year Awards 2020 and 2022; Best Bank in Nigeria, for three consecutive years from 2020 to 2022, in the Global Finance World's Best Banks Awards; Best Commercial Bank, Nigeria 2021 and 2022 in the World Finance Banking Awards; Best Corporate Governance Bank, Nigeria in the World Finance Corporate Governance Awards 2022; 'Best in Corporate Governance' Financial Services' Africa, for four consecutive years from 2020 to 2023, by the Ethical Boardroom; and the Most Responsible Organisation in Africa 2021 by SERAS Awards.
On March 25, 2023, he was conferred with a Doctorate Degree in Business Administration by the University of Nigeria, Nsukka, Nigeria's first indigenous University, in recognition of his immense achievements as Group Managing Director/CEO of Zenith Bank as well as his contributions to the growth of the financial services sector in Nigeria and across the African continent. The award was given during the 50th convocation ceremony of the University.
Published by Finance Publishing Limited, the International Banker is a leading global source of authoritative analysis and opinion on banking, finance, and world affairs. Its influence, integrity, accuracy, and objective opinion have earned it global recognition. The International Banker Awards strive to recognize the most worthy financial institutions around the world – those not just doing their jobs well but exceptionally well – those operating at the industry's cutting edge and setting new performance levels to which others will aspire. The 2023 Banking Awards focused on various criteria, including the provision of much-needed capital for economic growth, cutting-edge innovation to enhance security and efficiency, commitment to sustainability and ESG principles, as well as intelligent investing to maximize profits and shareholder value.