FIRSTBANK secures $150 million Afreximbank Pandemic Trade Impact Mitigation Facility (PATIMFA) to support businesses in Nigeria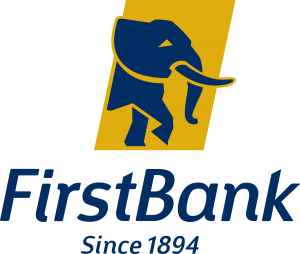 FIRSTBANK secures $150 million Afreximbank Pandemic Trade Impact Mitigation Facility (PATIMFA) to support businesses in Nigeria
African Export Import Bank (Afreximbank) has announced the disbursement of a US$150 million finance facility to First Bank of Nigeria Limited, Nigeria's premier and leading financial inclusion services provider. The funding was provided under Afreximbank's Pandemic Trade Impact Mitigation Facility (PATIMFA).
Afreximbank's US$150 million financial support will be accessible to FirstBank customers that are involved in the manufacturing and importation of products and equipment required to combat the COVID-19 pandemic, as well as initiatives to rehabilitate hospitals and strengthen diagnostic and testing capacity. The loan will also be used for the financing of trade debt payments falling due to avert payment defaults in trade debt obligations. In addition, proceeds of the facility will help beneficiary businesses manage the impacts of the Ukraine crisis.
Professor Benedict Oramah, President and Chairman of the Board of Directors of Afreximbank, commented: "This new disbursement under PATIMFA is a further proof of the relevance of the programme in helping African economies to recover from the crisis induced by the COVID-19 pandemic. Since April 2020, when PATIMFA was launched, we are more than proud to have disbursed more than US$7 billion to help Afreximbank member countries manage the adverse impact of the financial, economic and health shocks caused by the COVID-19 pandemic. Through First Bank, one of our trade finance intermediaries, this $150 million facility will help build the resilience of many businesses to the adverse impacts of the pandemic, while helping them overcome the consequences of the current Ukraine crisis."
Also expressing his delight in the partnership, Dr. Adesola Adeduntan, FirstBank's CEO, said: "We commend Afreximbank for this impactful financial response. It will immensely contribute to empowering many businesses adversely impacted by the economic shocks caused by Covid-19. The selection of FirstBank as a partner in this initiative is a testament to their confidence in our capacity and proven track record over the years.
As a Bank that has been woven into the fabric of our society for over 128 years, we remain committed to the success of businesses in our host communities and ensuring they are given the needed boost to sustain their operations and further drive economic growth in the nation.", he concluded.
About Afreximbank
African Export-Import Bank (Afreximbank) is a Pan-African multilateral financial institution mandated to finance and promote intra-and extra-African trade. Afreximbank deploys innovative structures to deliver financing solutions that support the transformation of the structure of Africa's trade, accelerating industrialization and intra-regional trade, thereby boosting economic expansion in Africa. A stalwart supporter of the African Continental Free Trade Agreement (AfCFTA), Afreximbank has launched a Pan-African Payment and Settlement System (PAPSS) that was adopted by the African Union (AU) as the payment and settlement platform to underpin the implementation of the AfCFTA. Afreximbank is working with the AU and the AfCFTA Secretariat to develop an Adjustment Facility to support countries in effectively participating in the AfCFTA. At the end of 2021, the Bank's total assets and guarantees stood at about US$25 billion, and its shareholder funds amounted to US$4 billion. Afreximbank disbursed more than US$51 billion between 2016 and 2021. The Bank has ratings assigned by GCR (international scale) (A-), Moody's (Baa1), Japan Credit Rating Agency (JCR) (A-) and Fitch (BBB). The Bank is headquartered in Cairo, Egypt.
About First Bank of Nigeria Limited
First Bank of Nigeria Limited (FirstBank) is the premier Bank in West Africa and the leading financial inclusion services provider in Nigeria for over 128 years.
With over 750 business locations and over 150,000 Banking Agents spread across 99% of the 774 Local Government Areas in Nigeria, FirstBank provides a comprehensive range of retail and corporate financial services to serve its over 30 million customers. The Bank has an international presence through its subsidiaries, FBNBank (UK) Limited in London and Paris, FBNBank in the Republic of Congo, Ghana, The Gambia, Guinea, Sierra-Leone and Senegal, as well as a Representative Office in Beijing.
The Bank has been handy at promoting digital payment in the country and has issued over 10million cards, the first bank to achieve such a milestone in the country. FirstBank's cashless transaction drive extends to having more than 10million people on its USSD Quick Banking service through the nationally renowned *894# Banking code and over 4.5 million people on FirstMobile platform.
Since its establishment in 1894, FirstBank has consistently built relationships with customers focusing on the fundamentals of good corporate governance, strong liquidity, optimised risk management and leadership. Over the years, the Bank has led the financing of private investment in infrastructure development in the Nigerian economy by playing key roles in the Federal Government's privatisation and commercialisation schemes. With its global reach, FirstBank provides prospective investors wishing to explore the vast business opportunities that are available in Nigeria, an internationally competitive world-class brand and a credible financial partner.
FirstBank has been named "Most Valuable Bank Brand in Nigeria" six times in a row (2011 – 2016) by the globally renowned "The Banker Magazine" of the Financial Times Group; "Best Retail Bank in Nigeria" for seven consecutive years (2011 – 2017) by the Asian Banker International Excellence in Retail Financial Services Awards and "Best Bank in Nigeria" by Global Finance for 15 years. Our brand purpose is always to put customers, partners and stakeholders at the heart of our business, even as we standardise customer experience and excellence in financial solutions across sub-Saharan Africa, in consonance with our brand vision "To be the partner of the first choice in building your future". Our brand promise is always to deliver the ultimate "gold standard" of value and excellence. This commitment is anchored on our inherent values of passion, partnership and people, to position You First in every respect.
Media Contacts
First Bank of Nigeria Limited
Folake Ani-Mumuney
Group Head, Marketing & Corporate Communications
www.firstbanknigeria.com
Afreximbank
Amadou Labba Sall
Manager, Media Relations
asall@afreximbank.com
Union Bank's Save & Win Promo Returns! More Customers to be Rewarded With Over 55 Million Naira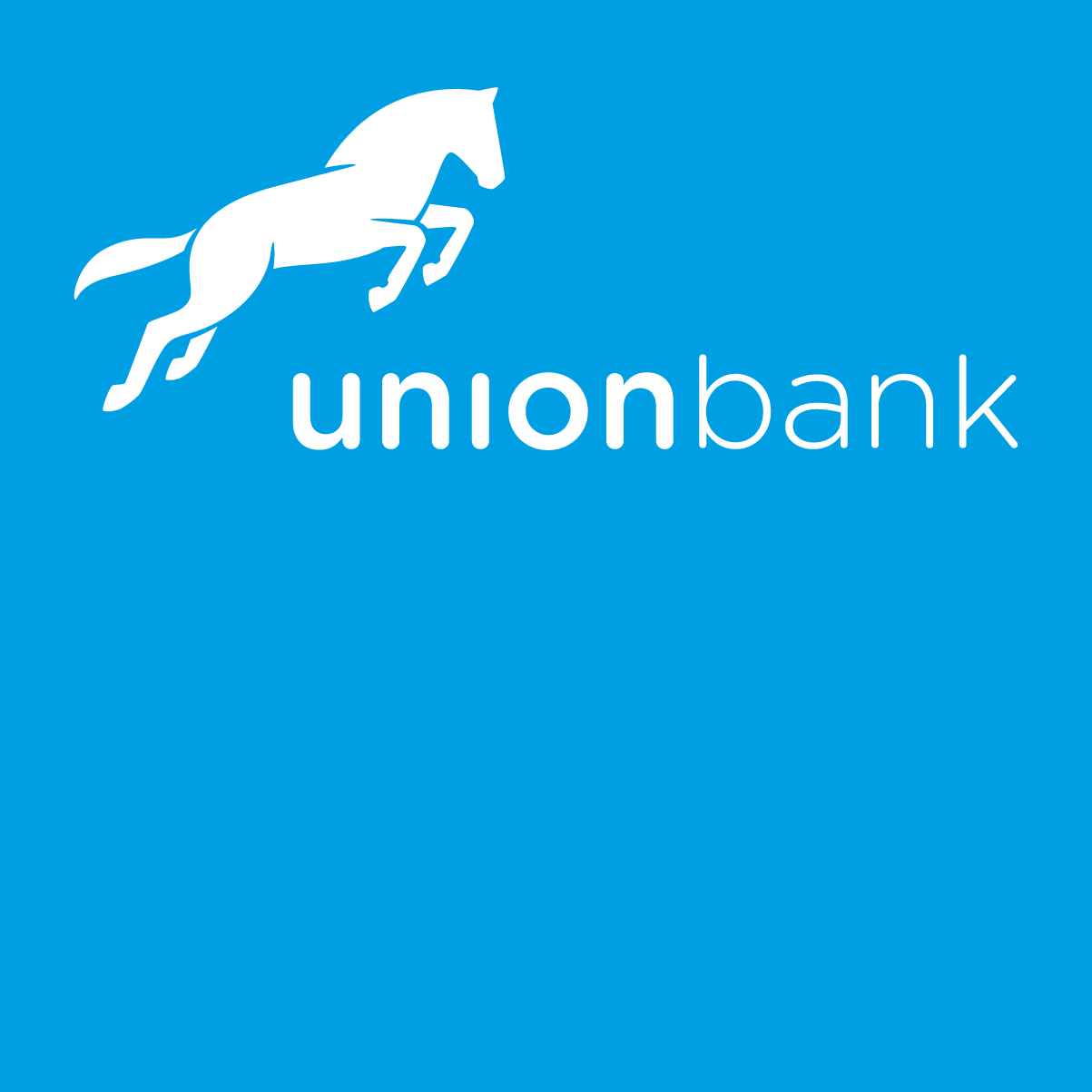 Union Bank's Save & Win Promo Returns! More Customers to be Rewarded With Over 55 Million Naira
Union Bank has announced the return of the Save & Win Promo, its flagship campaign aimed at rewarding new and existing customers with cash rewards and other gift items worth over N55,000,000.
Following a successful first season, this second edition of the nationwide campaign which coincides with the Bank's 105th anniversary will benefit more customers to appreciate them for their support and loyalty over the years.
Speaking on the reason for the campaign's rerun, Lola Cardoso, Union Bank's Head, Retail Banking & Digital said:
"Union Bank is excited for the return of our Save & Win promo. This campaign is another opportunity to give back to our customers in a way that matters while promoting the savings culture among Nigerians. As we celebrate our 105th anniversary, we remain committed to delivering products and services that enable our customers to achieve their personal and business goals."
The promo which will run from June to December 2022, is open to new and existing customers who save a minimum amount of N10,000 monthly. Savers who qualify to participate in the monthly, quarterly and end of the year draws stand a chance to win N105,000 monthly, while 5 winners will go home with N500,000 each in two of the quarterly draws. One lucky customer will snag the star price of N5,000,000 during the grand finale set to hold in December alongside other consolation prices.
To increase their chances of winning in the draws, customers can continue to top up their savings in multiples of N10,000. Winners in the promo will emerge through a series of transparent, electronically- generated draws which will be supervised by relevant regulatory institutions.
Prospective customers can download the UnionMobile app on their mobile phones to open accounts, or walk into any Union Bank branch. To reactivate existing accounts, returning customers can call the 24-hour Contact Centre on 07007007000 or also visit any of Union Bank's branches across the country/
Stanbic IBTC Hosts Women in Tech Event

Stanbic IBTC Hosts Women in Tech Event
By Olorunfemi Adejuyigbe
Stanbic IBTC Bank, a subsidiary of Stanbic IBTC Holdings PLC, has held the second edition of its Women in Tech event.
The event is a celebration of women in the Nigerian tech space while encouraging more women and young girls to take up careers in science, technology, engineering and mathematics (STEM). It preaches the need to close the gender gap and empower women and young girls to seize the opportunities that the tech world offers.
The event, themed "Building a career in tech: break the glass ceiling", was held on the Zoom virtual meeting platform. It had in attendance guest panelists from different tech-led careers, including Bisola Alabi, founder, Heels and Tech; Olatokunbo Ogunlade, System Engineer, Factorial HR; Ibifuro Apiafi, Manager, Entrepreneur Selection and Growth, Endeavor; and Moyinoluwa Aiyeniko, Software Developer, Stanbic IBTC Bank. The event was moderated by Vivian Obiajulu.
Bunmi Dayo-Olagunju , Executive Director, Client Solutions, Stanbic IBTC, said the event is one of the ways the organisation is supporting women to bridge the gender gap in the tech space. "With today's conversation, we will attempt to debunk those myths that have become obstacles to us women fulfilling our potentials in the tech world"
She said, "Despite the advancement in technology globally, studies have shown that women only account for about 30 per cent of professionals in the field. More women in the tech space means the reduction of inequalities, leading to a more gender-balanced society and an increase in technological innovation, productivity, and job creation. All these will give a boost to our economy and Stanbic IBTC is ever ready to support and encourage women, and young girls, to take up careers in technology."
Bunmi stated that women have demonstrated the capacity to excel beyond expectations when they are encouraged in their endeavours and technology will not be an exception.
Stanbic IBTC is committed to the advancement of a gender-balanced society while providing excellent innovative services to its customers.
Stanbic IBTC Boosts Customer Experience with Digital Loans Solutions

Stanbic IBTC Boosts Customer Experience with Digital Loans Solutions
By Olorunfemi Adejuyigbe
Stanbic IBTC Bank PLC, a subsidiary of Stanbic IBTC Holdings PLC, has said it would continue to boost customer experience through its digital loans. This is part of the company's efforts to assist Nigerians with gaining access to affordable funding for personal and business use.
The non-collateralised loans, consisting of Stanbic IBTC Unsecured Personal Loan, Top-Ups, Smart Loan, EZ Cash, and Device Financing, would help customers access loans ranging from N20,000 to N20 million. All the loans can be accessed from any location 24/7 without having to visit the branch and without paperwork as they are all digitised end-to-end.
Commenting on the rationale behind the Stanbic IBTC Digital Loans, Wole Adeniyi, Chief Executive, Stanbic IBTC Bank, noted that the solutions were geared towards addressing the challenges facing individuals in accessing finance.
"The Stanbic IBTC Digital Loans, which are available via our Super App, our website, our *909# USSD service and Internet Banking, help alleviate some of the challenges individuals experience in meeting urgent financial needs. The loans are available to both new and existing customers of Stanbic IBTC and are geared towards helping customers meet their financial obligations at any time, no matter the urgency."
According to the Chief Executive, "Customers, through the Stanbic IBTC Device Financing solution, can acquire new mobile devices from MTN partner stores and enjoy additional benefits such as 4GB data, 100 minutes talk time monthly and insurance against loss and screen damage."
Through the Stanbic IBTC Smart Loan solution, customers of the bank who also have mutual fund investments with Stanbic IBTC Asset Management can access up to N20 million instant loan to finance personal and business projects while their investments continue to earn them returns.
With the upgraded Stanbic IBTC Unsecured Personal Loan, salary earners can apply for a top-up of existing loans through their mobile devices from the comfort of their homes.
Similarly, with Stanbic IBTC EZ Cash, customers can access loans of up to N7.5 million via the bank's USSD code *909*44#, the My Bank Module of the Stanbic IBTC Mobile App and the Bank's online banking portal. Customers can access loans quickly and conveniently with up to 48 months of repayment, depending on the loan type.
The Chief Executive reinforced that the bank would continue to design financial solutions that will meet the needs and enhance the financial growth of its esteemed customers. "With economic empowerment as a core pillar of our corporate social investment initiatives, we remain committed to ensuring not only the growth of our customers but also their business activities," Adeniyi concluded.