Heritage Bank wins Lagos Environmental Sustainability Award, commits to nature protection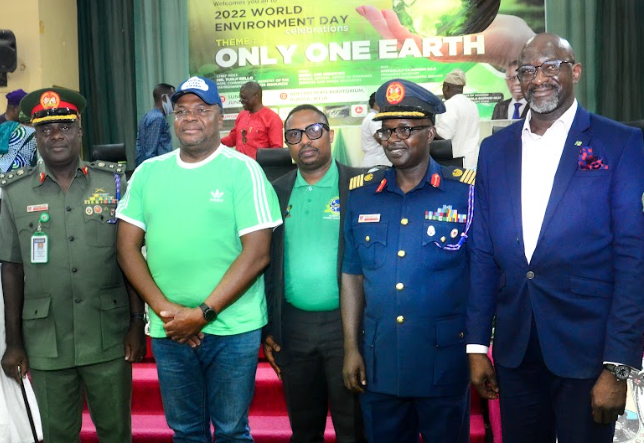 Heritage Bank wins Lagos Environmental Sustainability Award, commits to nature protection
For its contribution and support towards Environmental Sustainability, especially, in Lagos, the state government, awarded Heritage Bank with its 2022 Environmental Sustainability Award.
The bank joined other corporate organisations and schools within the State, awarded for their efforts towards protecting nature and limiting the impact of climate change on Earth.
The Award was given to the bank by the state government through the Ministry of Environment and Water Resources, Lagos State in the commemoration of 2022 World Environment Day Celebrations in which the bank was also a major sponsor.
Speaking at the year 2022 World Environment Day finale held at Alausa, Ikeja, Lagos at the weekend, the managing director/CEO, Heritage Bank Plc, Ifie Sekibo, commended Lagos state government and its ministry for the efforts exuded during environmental sustainability to protect ecosystems in supporting health and wellbeing of all creatures.
Sekibo, who was represented by the Chief Risk Officer, Heritage Bank, Mr. Kehinde Olugbemi, said: "as this year's World Environmental Day Celebration theme implies, we have 'Only One Earth,' and truly, only one earth to protect. The fact is that human well-being is closely linked to the health of the environment. And our planet is reaching a breaking point. We are beginning to see the consequences of global warming on ecosystems and communities."
Today, he said, industrialisation, though positive for human well-being on the flip side, has raked lots of havoc on human existence.
Quoting the World Health Organisation (WHO), he said, 24% of deaths can be traced back to avoidable environmental factors, adding that, Heritage Bank Plc has continued to prioritise and make huge commitments to environmentally sustainable practices to help build thriving communities and secure future growth potential.
"We realized that our people and other dwellers need clean air to breathe, fresh water to drink, and places to live that are free of toxic substances and hazards.
"So, as a part of our sustainability drive in the Corporate social responsibility space, we have continued to put sustainability at the heart of our decision-making for the sake of humanity and the bank's own bottom line because a healthy planet is the backbone of nearly every industry on Earth," he pointed out.
Earlier at the event, Lagos state governor, Mr. Babajide Sanwo-Olu stated that, there is an urgent need for everyone to focus on the need to live sustainably with nature for the benefit of mankind, adding that, this has become necessary to shift to a greener lifestyle through both policies and individual choices.
He added that sustainability of the environment is among the most pressing issues in the world today out of which the Earth faces triple planetary emergencies namely, Climate change, loss of biodiversity and Environmental Pollution.
The governor, who was represented by the Permanent Secretary, Office of Environmental Services, Dr. Omolaji Gaji, added that, the impact of the challenges has negatively made the achievements of Sustainable Development Goals (SDGs) less successful.
"With nature in emergency mode, the #OnlyOneEarth campaign for World Environment Day 2022, wants us to celebrate the planet through collective environmental action", he said.
The governor commended Corporate Organisations, such as Heritage Bank for ensuring that the persistent drive of the State's policy towards entrusting the legacy of greening and restoration of indigenous trees to the citizen is sustained.
Similarly, the commissioner for the Environment and Water Resources, Mr. Tunji Bello said, government through the ministry of the Environment & Water Resources has implemented several programmes to mitigate these challenges through Tree planting, Climate change summit, Environmental bees' clubs in schools, waste to wealth and ban on open defecation.
Speaking through the Director of Sanitation Services Department, Dr. Hassan Sanuth, the PS added that, the government keyed into this call in 2021 by commencing the greening of Abraham Adesanya setback, together with restoration of some historical plants in specific locations like Agege, Idi-Mangoro where Mango trees were planted, Idi-Agbon in Ifako-Ijaiye where coconut trees were planted and in Lagos Island where breadfruit trees were planted at St. Paul Anglican Primary School, Breadfruit Lagos as part of this year's celebration.
The guest lecturer, Dr. Ayo Tella while delivering his paper, noted that, Anthropogenic effects caused by human activities such as the felling of trees have altered the earth's natural systems and survival of many species.
Heritage Bank had earlier donated plastic bins to Navy Town Secondary School, Ojo, Lagos, to mark the World Earth Day even as it has embarked on a project to address water crisis, whilst contributing towards making clean and potable water accessible to all.
Similarly, a global open-source movement known as Liter of Light Nigeria partnered with Heritage Bank Plc to provide sustainable solar electricity for Itomaro community in Lagos State while the bank, in 2020, had been on the move to distribute over 10, 000 mosquito nets to rural dwellers.
Ozena Utulu, Ag. Group Head of Corporate Communications
Union Bank's Save & Win Promo Returns! More Customers to be Rewarded With Over 55 Million Naira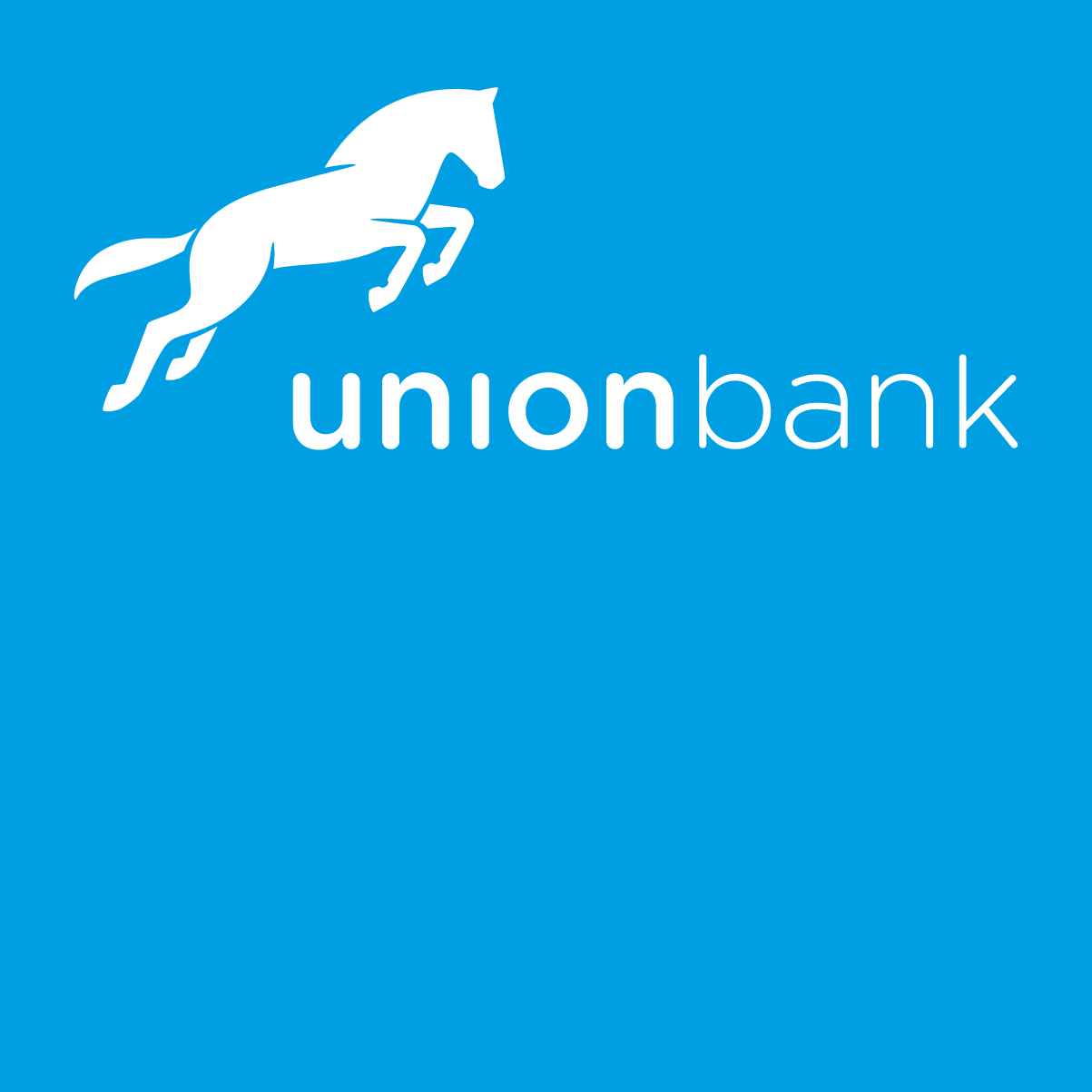 Union Bank's Save & Win Promo Returns! More Customers to be Rewarded With Over 55 Million Naira
Union Bank has announced the return of the Save & Win Promo, its flagship campaign aimed at rewarding new and existing customers with cash rewards and other gift items worth over N55,000,000.
Following a successful first season, this second edition of the nationwide campaign which coincides with the Bank's 105th anniversary will benefit more customers to appreciate them for their support and loyalty over the years.
Speaking on the reason for the campaign's rerun, Lola Cardoso, Union Bank's Head, Retail Banking & Digital said:
"Union Bank is excited for the return of our Save & Win promo. This campaign is another opportunity to give back to our customers in a way that matters while promoting the savings culture among Nigerians. As we celebrate our 105th anniversary, we remain committed to delivering products and services that enable our customers to achieve their personal and business goals."
The promo which will run from June to December 2022, is open to new and existing customers who save a minimum amount of N10,000 monthly. Savers who qualify to participate in the monthly, quarterly and end of the year draws stand a chance to win N105,000 monthly, while 5 winners will go home with N500,000 each in two of the quarterly draws. One lucky customer will snag the star price of N5,000,000 during the grand finale set to hold in December alongside other consolation prices.
To increase their chances of winning in the draws, customers can continue to top up their savings in multiples of N10,000. Winners in the promo will emerge through a series of transparent, electronically- generated draws which will be supervised by relevant regulatory institutions.
Prospective customers can download the UnionMobile app on their mobile phones to open accounts, or walk into any Union Bank branch. To reactivate existing accounts, returning customers can call the 24-hour Contact Centre on 07007007000 or also visit any of Union Bank's branches across the country/
Stanbic IBTC Hosts Women in Tech Event

Stanbic IBTC Hosts Women in Tech Event
By Olorunfemi Adejuyigbe
Stanbic IBTC Bank, a subsidiary of Stanbic IBTC Holdings PLC, has held the second edition of its Women in Tech event.
The event is a celebration of women in the Nigerian tech space while encouraging more women and young girls to take up careers in science, technology, engineering and mathematics (STEM). It preaches the need to close the gender gap and empower women and young girls to seize the opportunities that the tech world offers.
The event, themed "Building a career in tech: break the glass ceiling", was held on the Zoom virtual meeting platform. It had in attendance guest panelists from different tech-led careers, including Bisola Alabi, founder, Heels and Tech; Olatokunbo Ogunlade, System Engineer, Factorial HR; Ibifuro Apiafi, Manager, Entrepreneur Selection and Growth, Endeavor; and Moyinoluwa Aiyeniko, Software Developer, Stanbic IBTC Bank. The event was moderated by Vivian Obiajulu.
Bunmi Dayo-Olagunju , Executive Director, Client Solutions, Stanbic IBTC, said the event is one of the ways the organisation is supporting women to bridge the gender gap in the tech space. "With today's conversation, we will attempt to debunk those myths that have become obstacles to us women fulfilling our potentials in the tech world"
She said, "Despite the advancement in technology globally, studies have shown that women only account for about 30 per cent of professionals in the field. More women in the tech space means the reduction of inequalities, leading to a more gender-balanced society and an increase in technological innovation, productivity, and job creation. All these will give a boost to our economy and Stanbic IBTC is ever ready to support and encourage women, and young girls, to take up careers in technology."
Bunmi stated that women have demonstrated the capacity to excel beyond expectations when they are encouraged in their endeavours and technology will not be an exception.
Stanbic IBTC is committed to the advancement of a gender-balanced society while providing excellent innovative services to its customers.
Stanbic IBTC Boosts Customer Experience with Digital Loans Solutions

Stanbic IBTC Boosts Customer Experience with Digital Loans Solutions
By Olorunfemi Adejuyigbe
Stanbic IBTC Bank PLC, a subsidiary of Stanbic IBTC Holdings PLC, has said it would continue to boost customer experience through its digital loans. This is part of the company's efforts to assist Nigerians with gaining access to affordable funding for personal and business use.
The non-collateralised loans, consisting of Stanbic IBTC Unsecured Personal Loan, Top-Ups, Smart Loan, EZ Cash, and Device Financing, would help customers access loans ranging from N20,000 to N20 million. All the loans can be accessed from any location 24/7 without having to visit the branch and without paperwork as they are all digitised end-to-end.
Commenting on the rationale behind the Stanbic IBTC Digital Loans, Wole Adeniyi, Chief Executive, Stanbic IBTC Bank, noted that the solutions were geared towards addressing the challenges facing individuals in accessing finance.
"The Stanbic IBTC Digital Loans, which are available via our Super App, our website, our *909# USSD service and Internet Banking, help alleviate some of the challenges individuals experience in meeting urgent financial needs. The loans are available to both new and existing customers of Stanbic IBTC and are geared towards helping customers meet their financial obligations at any time, no matter the urgency."
According to the Chief Executive, "Customers, through the Stanbic IBTC Device Financing solution, can acquire new mobile devices from MTN partner stores and enjoy additional benefits such as 4GB data, 100 minutes talk time monthly and insurance against loss and screen damage."
Through the Stanbic IBTC Smart Loan solution, customers of the bank who also have mutual fund investments with Stanbic IBTC Asset Management can access up to N20 million instant loan to finance personal and business projects while their investments continue to earn them returns.
With the upgraded Stanbic IBTC Unsecured Personal Loan, salary earners can apply for a top-up of existing loans through their mobile devices from the comfort of their homes.
Similarly, with Stanbic IBTC EZ Cash, customers can access loans of up to N7.5 million via the bank's USSD code *909*44#, the My Bank Module of the Stanbic IBTC Mobile App and the Bank's online banking portal. Customers can access loans quickly and conveniently with up to 48 months of repayment, depending on the loan type.
The Chief Executive reinforced that the bank would continue to design financial solutions that will meet the needs and enhance the financial growth of its esteemed customers. "With economic empowerment as a core pillar of our corporate social investment initiatives, we remain committed to ensuring not only the growth of our customers but also their business activities," Adeniyi concluded.