Foundation Provides Borehole For its Residents in Lagos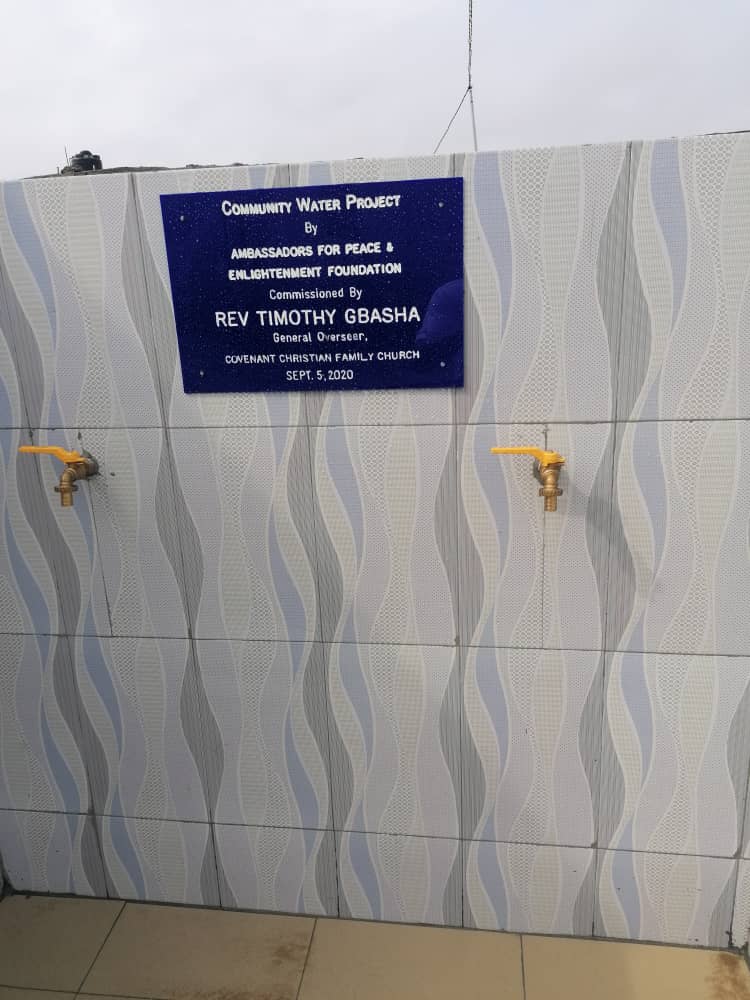 By Ifeoma Ikem

In its new humanitarian service, a non governmental organization, Ambassadors for Peace Enlightenment Foundation, Dr Prince Saviour Iche has constructed a borehole for the residents of Fatai Aileru ,Alimosho area of Lagos state.
Iche,founder of the NGO, said the provision of the borehole was part of his drives of giving back to the residents. " i believe with this it will reduce the stress of the residents go through walking several distances in search of water".
He said constructing the borehole,is part of his pet project. Also he noted that Lagos state ministry of education have recognised his training schools on human right as part of his project and is free
A business women ,45 years mother,Mrs Nike Adeniran could not curtain her joy when the founder of NGO constructed the borehole for the residents saying this is first of it kind within the vicinity.
She said ,it is a good thing that happen here today ,we have not see such in the community,God will bless the man for us. Every residents will testify of his kind gesture, if we have more of his type in the community people should being happy all the time. I pray almighty God to bless and keep him.
Another residents, Mr Omotosho Muhammed, also a business man said he has relief the residents for the stress of searching for water,our wife and children can rest over searching for water. I have heard about he for his selfless and humanitarian service for sometime but today I am a witness,God will protect and keep him.
The senior pastor,Apst Timothy Gbasha,Covenant Christian Family Church Ijegun,said i used this occasion of commissioning of the borehole to expressed God supernatural bundle of blessings upon Prince Saviour, the founder of the NGO.
We all know when started his business in this area look how God grace keep him growing. "He decide to give back to the community, I will also encourage he to keep it",he noted.
Apst Timothy said the borehole would help reduce health issues associated with drinking unclean water and also save time and resources involved searching for water.