Fuji Icon Atawewe out with new album "World Best"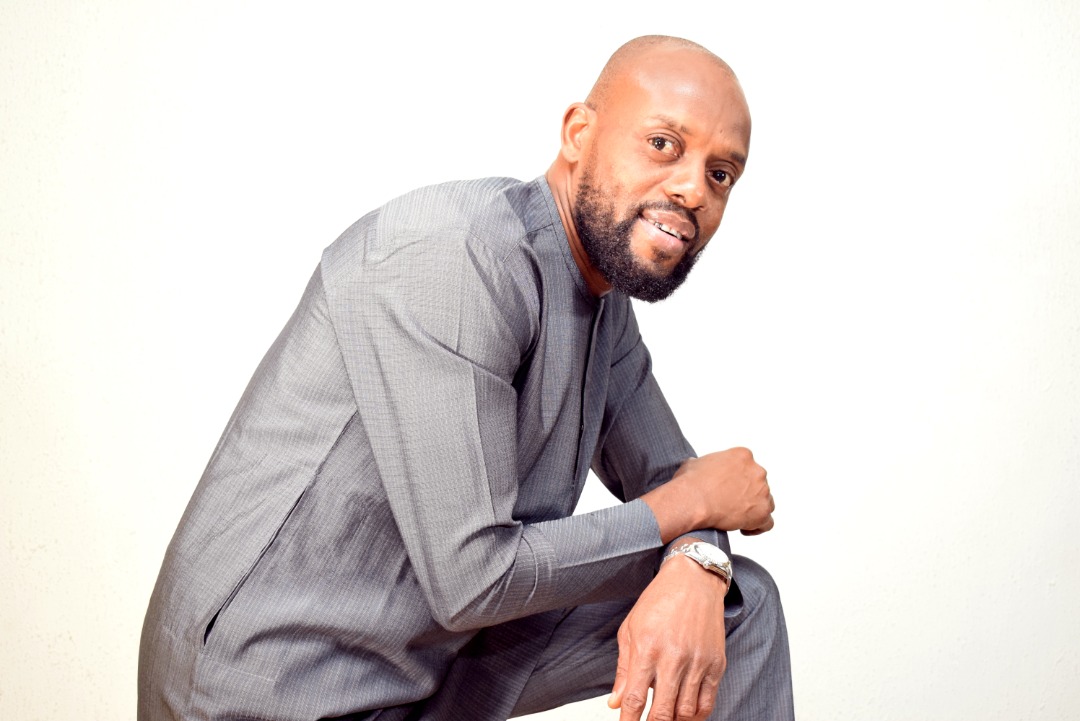 Popular Fuji Musician Amb. Sulaimon Adio Atawewe "Mr Spirit" is set to release another album titled "World Best",
The album which will be released on Monday, 23rd of November, 2020 has been described as one of the best body of work released so far by any Fuji act.
Before the release of the album on Monday,
Atawewe has called upon A-list Fuji music lover, topnotch entertainments/Celebrities writers like Seye Kehinde, Femi Davies, Biodun Kupoluyi, Sesan Rufai, Kunle Rasheed among others to come for the album listening and criticism of the album in other to create room for improvement in his next album.
The album listening party is slated for Sunday November 22nd at Lounge 15:08 , Plot 2, Otunba Jobi Fele way Alausa Central District , Ikeja, Lagos .
According to Atawewe, the album will be one of the best work he has released so far, judging by the hard work and sacrifices he gave to ensure the success of the album.
He made it known that the album features current affairs, happenings in the world, the old and new 'school' style, hereby having something for every audience.
This will be an addition to the already built profile of the popular Fuji star in terms of quality of sound, lyrics, and others.
The album will be available for download on all digital platforms by Monday.
A Divine Connection : Prophet Genesis Visits Seyi Vodi in Abuja (Photos)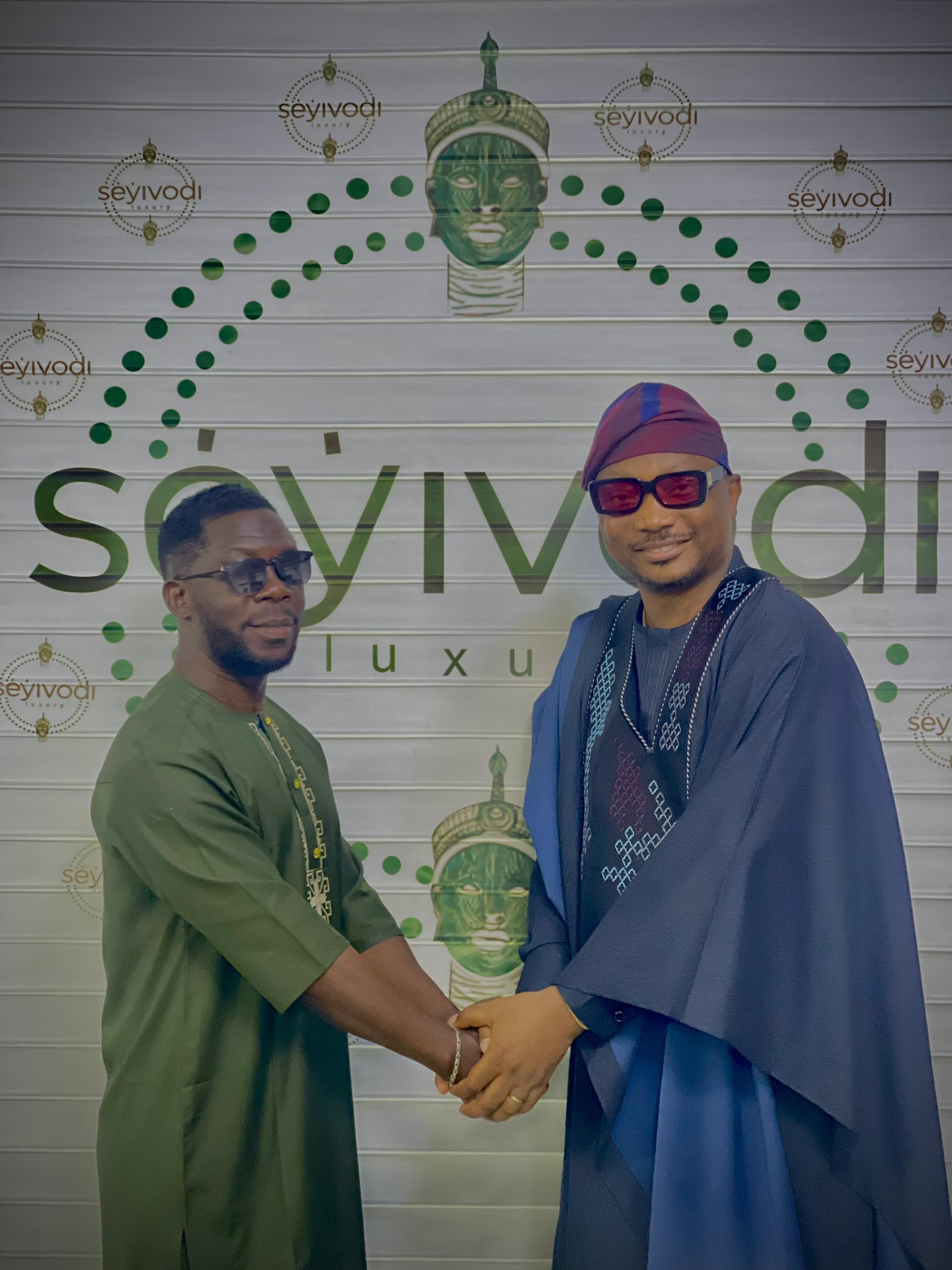 A Divine Connection : Prophet Genesis Visits Seyi Vodi in Abuja (Photos)
In a captivating turn of events, Prophet Israel Oladele, widely known as Genesis, recently embarked on a spiritually charged visit to the bustling city of Abuja. The purpose of his journey? To meet Seyi Adekunle, the renowned Nigerian fashion entrepreneur and founder of the Vodi Group, better known as Seyi Vodi. The encounter, captured in a concise video clip, unveils a profound connection between these two influential figures.
*A Tale of Grace and Transformation: Prophet Genesis's Words Unveiled*
The video opens with Prophet Genesis eloquently expressing the transformative power of grace. "It takes grace to connect to grace to enjoy mercy," he emphasizes. Born on March 10, 1974, in Igboore Abeokuta, Ogun state, Prophet Genesis reflects on his own journey and the significance of the number five, denoting grace. "Number Five is the number of stars. Number Five is the number of Grace," he declares.
The spiritual leader expounds on the impact of blessings, particularly in the context of those providing services. "Whoever that is designing for you, sewing for you – when he is blessed, your life must be blessed," he asserts. With a subtle nod to Seyi Vodi's role as a fashion businessman, Prophet Genesis conveys the idea that the prosperity of those contributing to one's life can lead to personal elevation.
In his characteristic style, Prophet Genesis offers a profound prayer for those associated with Seyi Vodi: "You will not be naked, Amen. Everyone working with you will not be naked, Amen." The divine assurance resonates as he emphasizes the sanctity of the visit, proclaiming that nobody can visit Seyi Vodi and leave without receiving mercy.
The prophetic words continue to flow as Prophet Genesis touches on the consequences of misplaced efforts. "When you struggle for what is not yours, you will lose what is yours," he warns, underlining the importance of aligning one's pursuits with divine purpose. The visit, according to Prophet Genesis, is free from regrets, emphasizing the positive impact of a purpose-driven life.
Closing with words of wisdom, Prophet Genesis encourages a results-oriented approach, assuring that a life centered on achieving outcomes will naturally attract people. "When your life is result-oriented, you will not run after people, people will run after you," he declares, urging individuals not to consume their potential for growth but to plant it.
In a final proclamation, Prophet Genesis assures Seyi Vodi and all associated with him that their best days are yet to come, culminating the video with a resounding "Amen." The divine connection between these two influential figures in Abuja seems destined to bring forth blessings and transformations, reflecting the intricate dance of grace and purpose in their lives.
Igbos' in Oriade LCDA, Discredit Eze Umenwekwe Chukwukadibia's Ezeship Claims, Say,"he is not Our King" By Ifeoma Ikem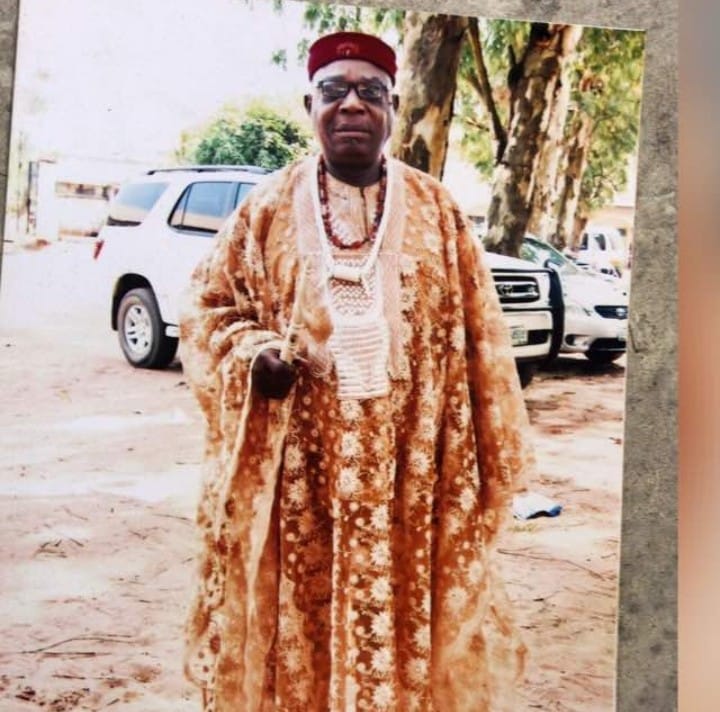 Igbos' in Oriade LCDA, Discredit Eze Umenwekwe Chukwukadibia's Ezeship Claims, Say,"he is not Our King"
By Ifeoma Ikem
In what appears like the final push to end the contentious Oriade Ezeship tussle, principal Stakeholders, Kingmakers, Ohanaeze Ndigbo leadership, Igbo Speaking Community,residents,have unanimously and in unison discredited the purported Ezeship claims by Eze Umenwekwe Chukwukadibia , Calling him a liar and imposture.
Indeed more facts continued to emerge,as stakeholders clamped down on Eze Chukwukadibia's reported claims and evidences which he had projected, thereby faulting all of them.
With an unexpected overwhelming and unalloyed support ,Oriade LCDA principal Stakeholders gave Chukwukadibia,the Ezeship Claimant ,what a sympathetic resident described as "a head boot and bleeding nose", by denying him in total, saying that " Chukwukadibia was late Eze Ogidi of Amuwo Odofin's 'OBI' and was never approved or crowned Eze by Oriade People and kingmakers".
In what many described as rubbishing Chukwukadibia's acclaimed credentials, Oriade LCDA principal Stakeholders advised him to stop further parading himself as their Eze, stating thus : "He doesn't reside or cast his electoral votes here. His purported Ezeship is Unknown to us all and he is not a member of the Ohanaeze Ndigbo and Igbo Speaking Community .He does not fellowship or pay dues with us in all our activities. He does not have a traditionally standard proper palace in Oriade LCDA, other than his recently rented N100,000 apartment ,with which he laboured in vain to hoodwink some unwary members of the public ".
During a lengthy kingship authentication verification investigation carried out by our Correspondent, all the principal Stakeholders interviewed, were apparently and obviously unhappy with Chukwukadibia for creating what they saw as "a baseless crisis in their hitherto peaceful community, whereby they claimed that Chukwukadibia is a 'foreigner' and not part of them".
The first Stakeholder to release his barrage of criticisms, was Eze Ndigbo in Riverine, Eze Chinaedu Mozie, alias "Nwatakwacha, "he said " the authentic Eze Ndigbo in Oriade LCDA is Eze Udo, Eze Emmanuel Chukwuakalikamadu, who lives and built his house and palace in Oriade LCDA.Sometimes ago, the Supreme Council of Ndieze in Lagos state deliberated on this Ezeship issues and directed Chukwukadibia to stop parading himself as Eze Ndigbo in Oriade LCDA.He can't reside in Agric area, Ojo local government Area and be claiming to be Eze in Oriade LCDA.
Querying Chukwukadibia's 15 years claims as Eze Ndigbo in Oriade LCDA, Eze Riverine asked him to mention who crowned him. Who crowned him?, Eze to which People?." Before Oriade LCDA was created,from the year 2003 to early 2020's, I was a member of 'ime Obi' and Chief Security Officer, CSO, Ohanaeze Ndigbo in Oriade, Amuwo Odofin , I never knew him as Eze or who crowned him.It was only Eze Anthony Elui and late Eze Udo, Eze Ogidi , that we knew as Ezes in Amuwo Odofin before Oriade was carved out ".
Counseling Chukwukadibia, Eze Mozie Opined, " We should respect ourselves as Igbos, because we have rich traditional heritage when it comes to Ezeship, a tenant can not be an Eze.Chukwukadibia can't be living in another place and be claiming Ezeship in Oriade.In this matter between two of them, even everything goes, truth can't go.Let Chukwukadibia go to the place he resides, bought and built house to contest for Ezeship, he Lacks that quality here in Oriade, I don't know why he doesn't want to give up his baseless struggle.
One of Kingmaker in Oriade, said that ,Ochiagha Gurugburu, Chief Ikechukwu, released his own salvos and challenged anyone laying claims to Oriade LCDA Ezeship to show his certificate.
"It is not an issue, anybody, whosoever that says he is Eze Ndigbo, Eze Udo in Oriade LCDA, should show us his certificate.Anyone who claims that I played any role in his life as Eze Ndigbo, must bring the certificate that I signed.As an Eze, you must show us your certificate and palace," Ochiagha mocked Chukwukadibia .
While Challenging those he said that are using police to intimidate them over the Ezeship tussle, the Kingmaker declared his stand stating that, " the only man, who is recognized as Eze Udo in Oriade LCDA, is Eze Emmanuel Chukwuakalikamadu, Eze Ohazurumee, who the Igbo Kingmakers , political groups , Ohanaeze Ndigbo, Igbo Speaking Community in Oriade LCDA, have all agreed to be our Eze, because he agrees with the terrain.If they like, let them use police to threaten and intimidate us, at the appropriate time, truth will overcome and we can't fight with the Yorubas, because they are our landlord".
Clarifying their earlier relationship with Chukwukadibia, Ochiagha stated thus: " Yes, at the earlier stage, we invited and interviewed Chukwukadibia and he deceptively showed us a building in Oriade, claiming that it was his own and based on that,we issued him with a certificate that I signed recommending him to be crowned Eze by the Igbo Speaking Community in Oriade LCDA.But when we now found out that he rented a two bedroom flat, everybody withdrew , let him exhibit the content of the certificate that I signed .The truth is that he doesn't vote in Oriade LCDA, he votes in Ojo and the two people that were following him, Chief Alex Ezeobi, aka, Biafra and ichie Sunday Edyson Okeke, known also as "Mmiri Oma na Isuofia", later found out the truth, that Chukwukadibia is not the real man that they thought that he was and they withdrew".
On way forward for lasting peace in Oriade LCDA over the Ezeship tussle, the Kingmaker Ochiagha said that" If Chukwukadibia really want to answer that Ezeship name, no problem but there are certain things to be done, we should come together".
"But as at today, the Eze Ndigbo in Oriade LCDA that we know and following, is Eze Udo, Eze Emmanuel Chukwuakalikamadu and we found him worthy of these and that is why we are aligning with him.let me limit it this way, but I have my own story to tell,if they want to drag me into this.They can't intimidate everybody with the police, no, no, no ,no.You can't fight with the Yorubas, Omoniles. You can't come from nowhere and say that you are building a kingdom, which kingdom?. I have been following President Bola Ahmed Tinubu before AD party to APC . At the appropriate time, the APC Party will make a statement and give instructions to the police, Ochiagha concluded.
Going down memory lane In his own contribution, Chukwukadibia's estranged Cabinet Chairman, Chief Sunday Edyson Okeke, alias 'Mmiri Oma na Isuofia', who indirectly accepted to be the innocent Initiator of the Ezeship tussle, however,stated that ,"Apollos Umenwekwe Chukwukadibia , has been lying and very economical with the truth".
He stated that he did not know when and who coronated Chukwukadibia as Eze.He accused Chukwukadibia of initially brain washing them and that when he later discovered that he never had any residential property in Oriade, he advised him to purchase a property in Oriade, even it was a bungalow, if he truly wished to become an Eze in Oriade, but he ignored them.
He said thus: " It was late Eze Udo Amuwo Odofin,Eze Ogidi, who initially crowned him "Obi " Onireke, Obi Amuwo Odofin, Obi Oriade and because late Eze Ogidi was living in a street in Oriade, I felt I could use Chukwukadibia to retain the legacies of the late Ogidi .I was the person that reconciled him with Ohanaeze Ndigbo in Oriade LCDA.I know the bungalow he lives at Ilufe area of Ojo local government Area, he has no tenant there and iam not trying to mock him financially but he is not living in Oriade LCDA,it is as simple as A,B,C,D ".
When our Correspondent drew his attention to the fact that Eze Chukwukadibia, had in a recent publication with an Online Newspaper Stated that he resides at No. 8 Olubodun Crescent, off Galaxy Olola Community, Ijegun, Satellite town, Chief Okeke retorted angrily and explained thus :
" Iam an Ichie, an "Ozo" titled holder in Isuofia, Anambra State,meaning that I shouldn't lie. That address he provided is a false information and claims.I was the person that paid N100,000 for that rented apartment in the compound known as"Malaysia " , owned by an Igbo landlord from Umuchu in Anambra State", Okeke stated.
According to him, "I was his back bone and our initial plot was that Chukwukadibia will hold on to the rented apartment, pending when he buys a house in one of the streets there, so that when people hears our fabrications ,that he was crowned by late Eze Ogidi as Eze Oriade, it will become believable .I have spent over N300,000 of my own money on him, just in a bid to make him Eze Ndigbo in Oriade LCDA and while i and my colleagues were suffering for him, he disappointed us ", Mmiri Oma regretted.
Regretting further his unfruitful efforts towards helping Chukwukadibia, Chief Okeke advised Chukwukadibia to step down and stop parading himself as Eze Ndigbo Oriade and cease forthwith from peddling false hold in Oriade.
Mmiri Oma therefore concluded that as far as Igbo tradition is concerned,it is Eze Emmanuel Chukwuakalikamadu that is the authentic Eze Ndigbo because he lives and built his house in Oriade ,"As an Ichie in my town, somebody can't be living in another place and be King in another place ,an Eze must have an "Obi" in his kingdom.Surposing someone wants to visit him?, It should not be in a hotel.It was on the account of these things that I withdrew from him, because he is not serious to be an Eze , he doesn't seek advice and doesn't operate like an Eze", Chief Okeke opined.
Confirming some of the positions of Chief Okeke, the former Chairman of Ohanaeze Ndigbo Oriade, Chief Alex Ezeobi, popularly known as "Biafra",stated that : "the only recognized Eze in Oriade LCDA now, is Eze Emmanuel Chukwuakalikamadu".
This affirmation ,Biafra said, is based on the report of the committee set up by Chief Edwin Egboka, alias.
TOP JUJU ACT, YINKA BEST CLINCHES INT'L AWARD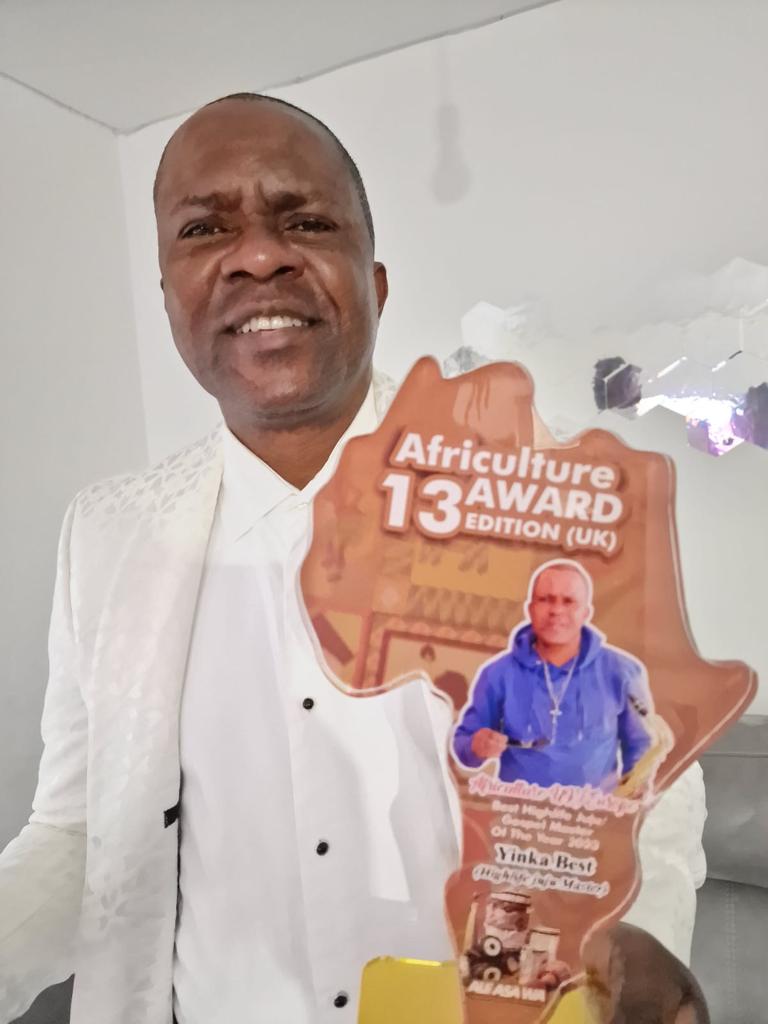 TOP JUJU ACT, YINKA BEST CLINCHES INT'L AWARD
Nigerian Juju act, Yinka Best has bag an impressive award as the Africulture UK/Europe Best Cultural Juju Artist of the year 2023.
The saxophonist, Yinka Best clinched.the award after receiving the highest votes in the category.
According to the organizers of the award, Queen Adetutu Jakande and Obalola Adeshina Ajao, the award is set out to honour those who have shown unprecedented involvement to the growth of Nigeria music beyond the shores of the country.
In the previous editions of the award, notable personalities like King Sunny Ade(KSA), King Wasiu Ayinde(K1),among others have been crowned winners in different categories of the award.
The prestigious award organized by Africulture Traditional and Entertainment UK(ATAE) awards is an annual event with this year's edition been held on Sunday 19, November 2023 in London.