GRIDLOCK: LAGOS BEGINS EVACUATION OF ARTICULATED VEHICLES ON APAPA- OSHODI EXPRESSWAY

In its determination to ensure free flow of traffic and safety on the road, the Lagos State Government on Wednesday commenced the process of clearing Apapa-Mile 2 axis of illegal parking of tankers and articulated vehicles.
This action, the Government said is aimed at freeing Apapa – Oshodi Expressway of avoidable traffic gridlocks, and making the axis accessible to other road users.
Speaking in Lagos after a visit to the area, the General Manager of Lagos State Traffic Management Authority (LASTMA), Mr. Olawale Musa said despite series of meetings the Agency had with the stakeholders on the imperative of freeing Apapa of all traffic impediments, vehicles were still parked on the roads. According to him, no responsible government would fold its arms and allow lawlessness and impunity to reign.
The General Manager stressed that the Governor Akinwunmi Ambode administration is alive to its responsibilities and will not shy away from attending to the plight of the people.
According to him, this informed the setting up of a Special Task Force comprising of Federal Road Safety Corps (FRSC), Nigerian Navy, Police, Civil Defence and Lagos State Traffic Management Authority (LASTMA) under the Chairmanship of the Lagos State Commissioner of Police, Edgar Imohimi to rid Apapa and environ of activities of illegal parking and menace of articulated vehicles.
He expressed optimism that with the creation of the Special Task, support and cooperation of other security Agencies and all stakeholders with LASTMA, issues of illegal parking of vehicles and other lawlessness will soon become a thing of the past.
Musa noted that at the stakeholders meeting held on Friday 17th November, 2017 at the NPA headquarters Marina, activities of articulated vehicles returning empty containers to the Port was identified as the major cause of traffic gridlock in the axis, as many of them had to wait up to ten days to discharge empty containers.
"This made them to park on the main carriageways for days and in the process impeding free flow of traffic. This was largely due to the fact that shipping companies that were supposed to provide holding bays for the empty containers in accordance with the license issued for them to operate in the country have either refused to provide or the ones existing were inadequate. The stakeholders have therefore resorted that henceforth, these vehicles are to use the following holding bays and terminals which includes, Comet Terminal, Joatelim, Ballore Transport and Logistics, HBX Terminal, Unity Bonded Terminal, Falcon Terminal, Port and Marine services and Duncan Terminal for their activities," Musa said.
The LASTMA boss said the stakeholders also agreed that the all trucks currently loading at the port will be issued a docket indicating where they should return their empty containers instead of waiting ceaselessly on the roads to return them.
Musa assured the residents of Apapa and Lagos State in general that the current effort and exercise to restore sanity and orderliness to Apapa would be a continuous one, warning that anyone who defies government directive not to impede free flow of traffic will be dealt with according to the law.
He therefore enjoined all stakeholders especially the Shipping Council and Shipping Lines to sensitize and educate their members on the new directive.
According to him, "people should stop putting individual interest over and above public interest. Members of the public should also take possession of the already cleared roads, and not hesitate to inform the Agency of any broken down or abandoned tankers and trucks on Apapa – Oshodi Expressway as LASTMA has been empowered and positioned to response promptly to any distress."
It would be recalled that owners and drivers of articulated vehicles illegally parked on the roads at Apapa and environ have been given up to the Friday, November 24 to remove them from and failure to do so would lead to full enforcement of laws.
Iconic Encounter: Music Superstar Davido Meets Wema Bank's New MD/CEO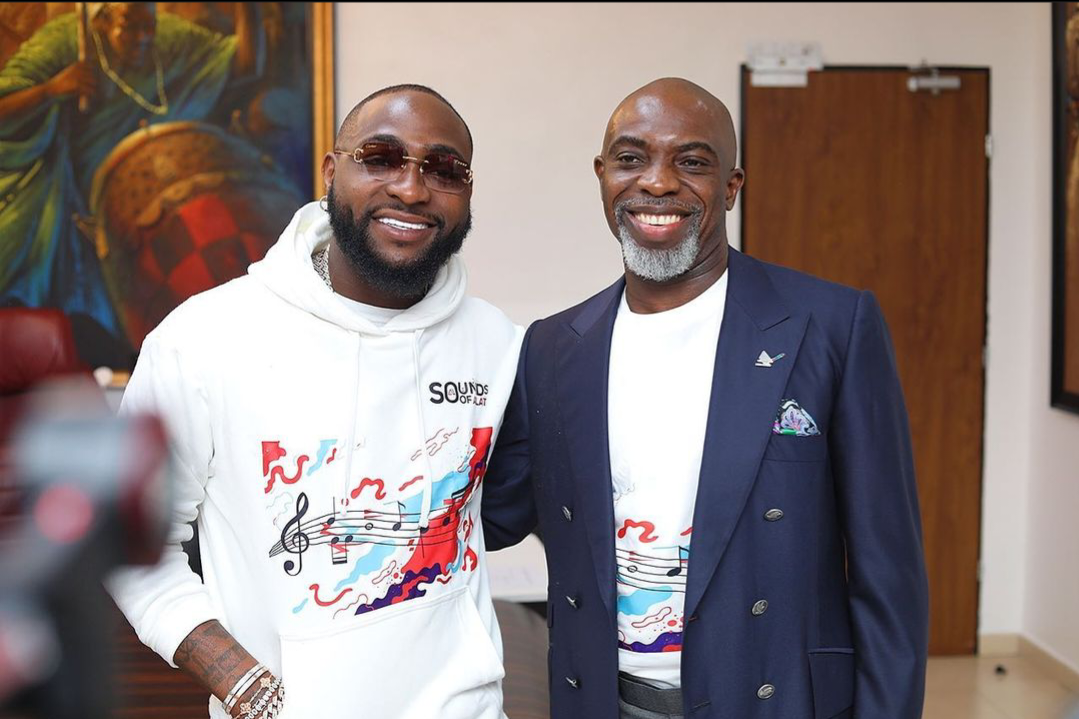 Iconic Encounter: Music Superstar Davido Meets Wema Bank's New MD/CEO
Sahara Weekly Reports That what will be recorded as a historic occasion in the worlds of entertainment and finance, globally acclaimed Nigerian music artist, Davido met with Wema Bank's Managing Director and Chief Executive Officer, Moruf Oseni, to explore opportunities for collaboration and transformation between the finance and entertainment industries.
The momentous meeting of minds took place at the bank's headquarters in Marina, Lagos and according to Oseni, signifies the convergence of visionary leadership, creative brilliance, and a shared commitment to innovation. Wema Bank Plc, a leading financial institution in Nigeria, recently welcomed a new Managing Director, injecting fresh perspectives and a dynamic vision into the organization.
"Wema Bank and Davido are both innovative brands that recognize the immense potential that arises from the fusion of finance and entertainment, setting the stage for groundbreaking initiatives that will captivate audiences and revolutionize customer experiences", Oseni said in his welcome address to the global music sensation and trendsetter who has captured the hearts of millions worldwide. Oseni further acknowledged Davido's entrepreneurial prowess and influential persona which have propelled him beyond the music industry, making him a force to be reckoned with in various business sectors. "Davido is well known for his unwavering dedication to excellence and having a finger on the pulse of the ever-evolving entertainment landscape."
The meeting with Davido serves as a catalyst for transformative change and positions Wema Bank as a pacesetter in the intersection of finance and entertainment. The bank's commitment to customer-centric innovation and providing accessible banking solutions aligns seamlessly with Davido's mission to empower and uplift his fan base.
Oseni insisted "We are fusing finance and entertainment with the aim of delivering innovative solutions that resonate with our customers. Together, we will drive positive change and create extraordinary experiences."
In celebration of the sixth anniversary of ALAT, Wema Bank's digital banking platform, Davido also Wema Bank's brand ambassador, has been brought on board to curate a series of exciting giveaways. It is an opportunity to showcase the strength and growth of the ALAT brand, offering customers and fans a chance to win exclusive prizes and experiences. The giveaways are tokens of appreciation for the continuous support and loyalty shown by customers over the years.
By leveraging their combined strengths, Davido and Wema Bank aim to further set new benchmarks in their respective industries while driving social impact and financial inclusion.
It promises to be a remarkable collaboration that will reshape the landscape of finance and entertainment, creating lasting experiences and opportunities that transcend traditional boundaries.
Aspire to be employer of labour, not job seekers..Pelican CEO tells students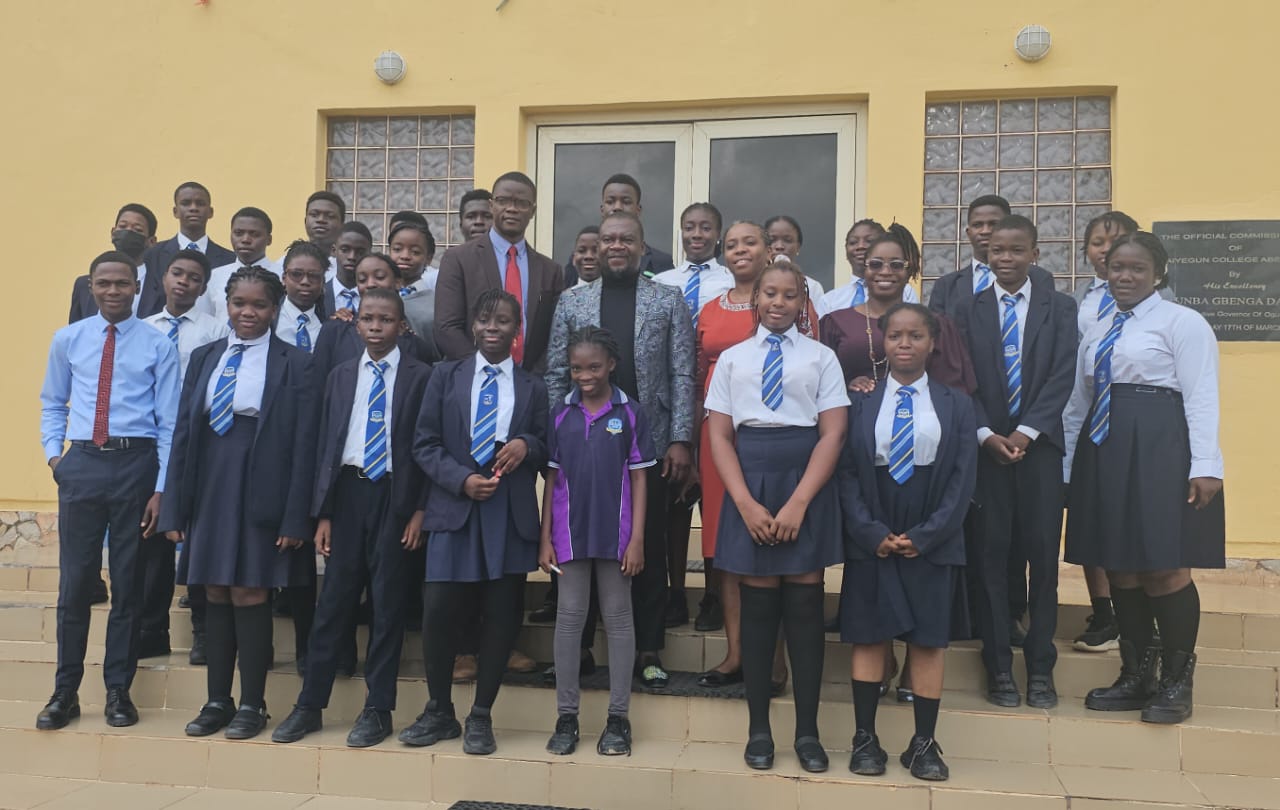 Aspire to be employer of labour, not job seekers..Pelican CEO tells students
The Chief Executive Officer, Pelican Valley Nigeria Limited, Dr. Babatunde has admonished secondary school students in the nation to aspire to be a job creature rather than seek to be a potential future job hunter.
Adeyemo, an anti corruption ambassador, further noted that its very important to catch the entrepreneurial attentions of the kids when they are still young, adding that the reason is company keeps growing is because he has been able to convince his customers with his integrity , character and delivery.
Adeyemo disclosed this on Wednesday while featuring as a guest speaker at the Nobel House College Career Day celebration, held at the school premises in Abeokuta, Ogun State Capital
The real estate entrepreneur urged the students to always think of becoming an employer of labour, saying that it is one of the surest ways that can help them to make their first millions at their tender age and also make them future billionaires…
Sighting David Adeleke popularly known as Davido, who was quoted as getting his first multi million naira endorsement deal at age 16, the reator challenged the young students to beat the popular singers record as a potential young realtor.
Adeyemo said, " I am here today to guide and implore you to see real estate business as an opportunity. However, without integrity and good character, you may have a problem. I have been into this business for over ten years, and I have been honest with my customers. I have not disappointed any of them. My integrity and good character speak for me. Real estate business is lucrative, I started with 2.5 million to the glory of God. We have now grown to be household name.
"I want to urge you to be versatile. When you leave here you are going to the universities of your choice. It is important you have to start developing your integrity and character because it is very important. We have so many personalities who made their first millions at tender age, and you can also be part of them if you are consistent, " he concluded.
The realtor implore the kids to go home and convince their parents to buy landed properly from Pelican Valley, in the children's name, describing such move as the most conscious and surest way to secure the children's future and also put them on the part of been a young realtor.
Pelican CEO is undoubtedly one of Africa's top realtors making a difference across the world.
He specializes in real estate acquisitions and disposition as well as property & assets management,with customers at the centre of its business philosophy.
He has helped many sellers get more for their properties, and buyers find their dream homes, thus bringing his brand to the fore-platform across Nigeria and the world.
Shareholders Applaud Fidelity Bank for Exceptional Performance in 2022 FY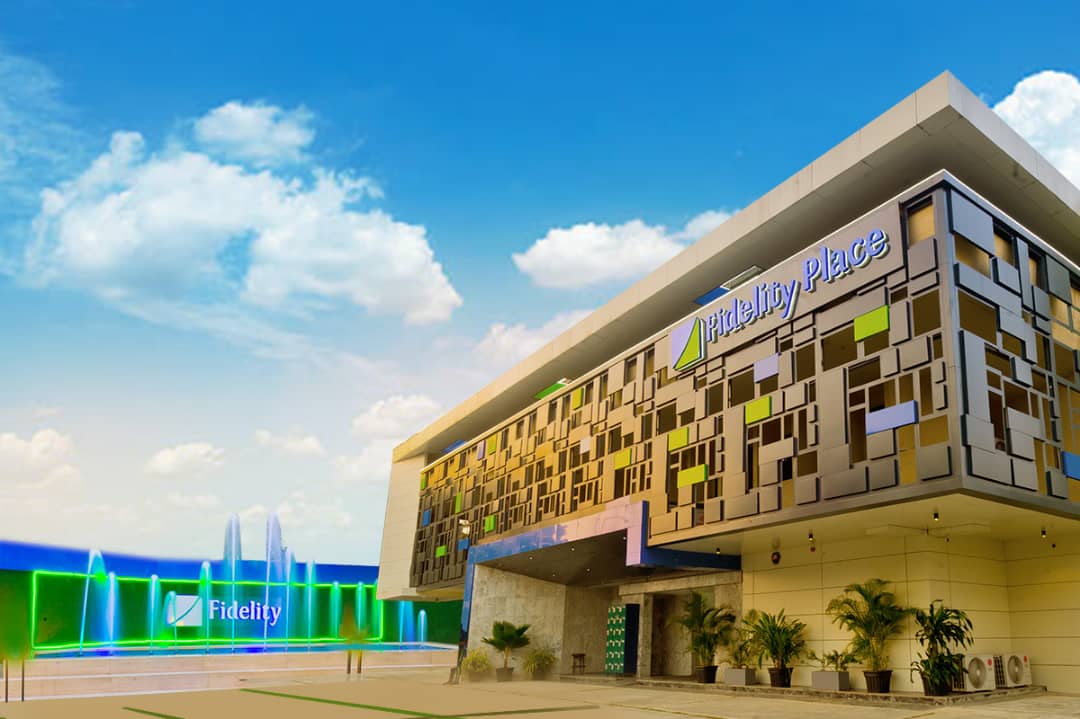 Shareholders Applaud Fidelity Bank for Exceptional Performance in 2022 FY
Shareholders of leading financial institution, Fidelity Bank Plc, have commended the board and management of the bank for delivering an exceptional performance in FY 2022. This was made known at the bank's 35th Annual General Meeting (AGM) held virtually on Tuesday, May 23, 2023.
Speaking at the AGM, the Chairman Emeritus of the Independent Shareholders Association of Nigeria (ISAN), Sir Sunny Nwosu applauded the bank's management for "listening to shareholders and declaring an interim dividend".
On his own part, National Chairman of The Progressive Shareholders Association Mr. Okezie Boniface lauded the bank for coming to customers' aid during the period of the Naira redesign policy, explaining that the bank's branches and Automated Teller Machines (ATM) always provided customers with Naira notes. He also commended the bank's leadership for prioritizing Corporate Social Responsibility (CSR) initiatives across its focus areas of youth empowerment, health and social welfare, education and environmental conservation and sustainability.
According to the bank's 2022 annual report uploaded on its website and distributed to shareholders, the bank grew by double digits along all the major indicators. Customer deposits increased by 27.4% from N2.0 trillion in 2021FY to N2.6 trillion. Net Loans and Advances rose by 27.6% from N1.7 trillion in 2021FY to N2.1 trillion in 2022 FY. Total Assets grew by 21.6% from N3.3 trillion in 2021 FY to N4.0 trillion in the period under review.
Giving his remarks at the meeting, Mr. Mustafa Chike-Obi, Chairman, Board of Directors, Fidelity Bank Plc said, "When we set the audacious target of attaining Tier 1 status a few years ago, we did not expect a smooth ride due to the endemic challenges in our operating environment. However, we were able to weather the storm because our business is built on a foundation of good corporate governance, effective risk management and shareholders' value enhancement.
In response to a shareholder's question on the deployment of capital raised during the recent private placement exercise, Mrs. Nneka Onyeali-Ikpe said, "The bank is growing in leaps and bounds and the capital would enhance our capacity to accommodate the business volumes coming our way. This is in addition to improving our technology especially in the light of the Cashless drive and creating more secured platforms that can handle the challenges posed by cybercrime.
Several resolutions were considered at the AGM including the declaration of a final dividend of 40kobo, re-election of non-executive directors -Mrs. Amaka Onwughalu and Chief Nelson Nweke, election of an Executive Director -Mrs Pamela Shodipo; amongst others.
Fidelity Bank is a full-fledged customer commercial bank operating in Nigeria with over 8million customers serviced across its 250 business offices and digital banking channels. The bank was recognized as the Best Payment Solution Provider Nigeria 2023 and Best SME Bank Nigeria 2022 by the Global Banking and Finance Awards. The bank has also won awards for the "Fastest Growing Bank" and "MSME & Entrepreneurship Financing Bank of the Year" at the 2021 BusinessDay Banks and Other Financial Institutions (BAFI) Awards.