Group protest Fulani herdsmen invasion of South-West Nigeria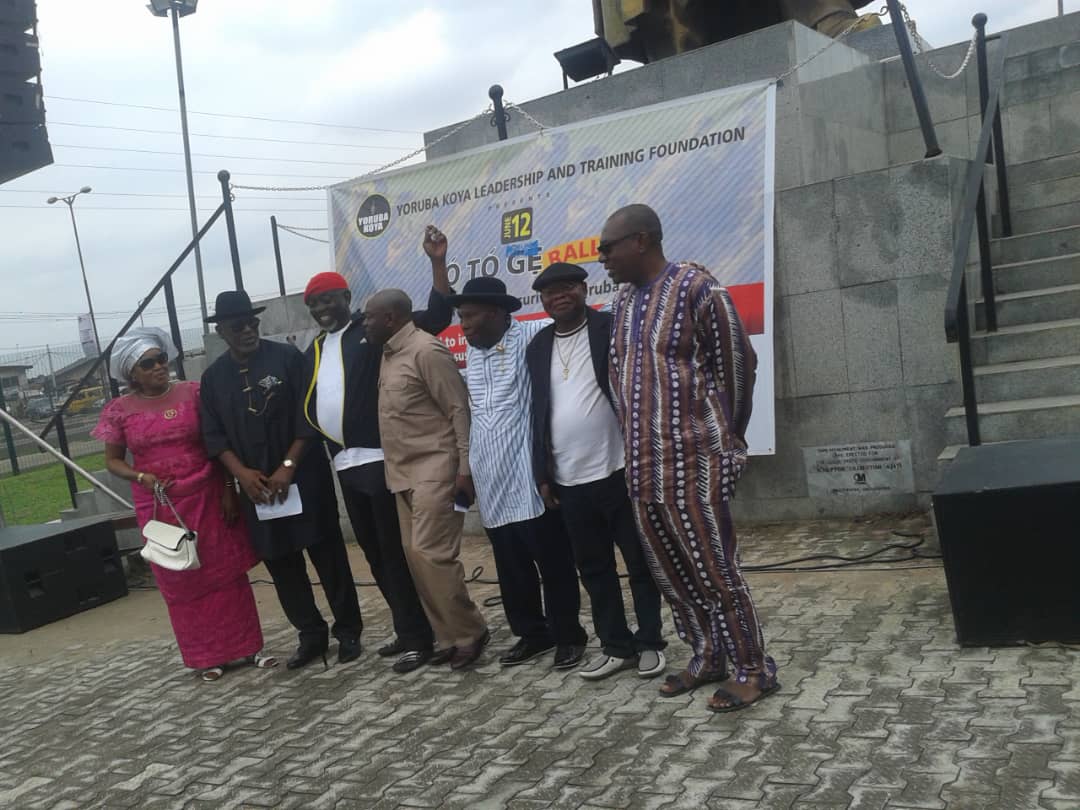 By Ifeoma Ikem
A Yoruba cultural organization"Yoruba Koya leadership and Training Foundation June 12 Rally, today protested the illegal activities of Fulani herdsmen in Yoruba land.
The protest which took at the Gani Fawehinmi garden at Ojota area of Lagos was greeted by prominent sons and daughters of Yoruba state who were anger over the spate of kidnapping and destruction of farmland which have spread to all state in the South-West of Nigeria.
The co-ordinator of the group, Otunba Deji Osibogun who address the gathering said the activities of the herdsmen in the region is a serious concern to the Yoruba race.
According to him what is currently happening may end eager the lives of the Yoruba people.
The event however was successful in Lagos but could not hold in other Yoruba state like, Ogun, Oyo, and Ondo state as most of coordinators were arrested by operatives of DSS who misunderstood the protest.
Another group led by Mr Makanjuola Mohammed said it is high time for federal government to take action,", enough is enough".
A Yoruba stakeholder at the occasion, Chief Olufemi Kufo said the insecurity in Nigeria is due to the vast land space, and porous border to infiltriate the land.
Speaking on the democracy, he pointed that there is no country in the world that practice true democracy, it is by God almighty that Nigeria is living. For example in' Nigeria have different tribes, cultures and languages, it is true federalism is what can help us out.
A representative of PANDEF, South-South /Middle belt forum, kentebe Denzil, said the forum is corroborating with South-West to fight for the future of the country because we are all one and we the best for Nigeria.
We urged urged federal goverment to address the issue of insecurity in the country,many Nigerians are living with fear .
The group thank Lagos state government for giving approval for allowing them to use the venue to address the issue.