HAMMED Solomon OLAMIJUWON'S HSO GLOBAL WHEELS TO THE TOP +Why he's pushing hard on Nigerian youths to distance themselves from cyber-crime and fraud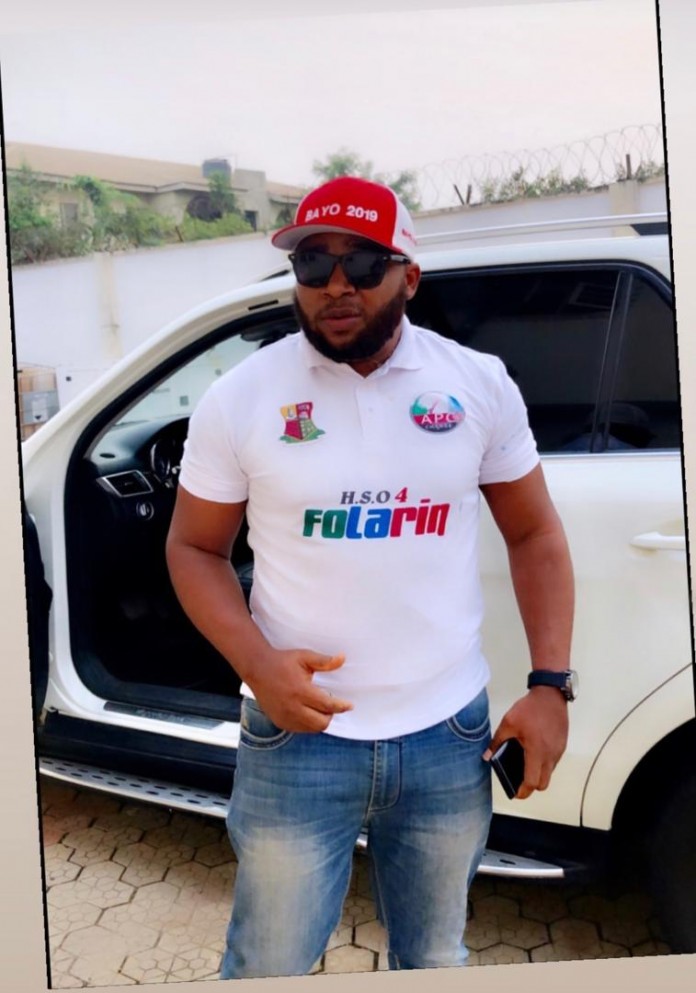 Entrepreneurship has to do with identifying gaps and business opportunities in one's immediate environment and bringing together the necessary resources in an innovative way to fill those gaps, bearing the risks involved and in the process gaining personal rewards.
Information is a veritable source of entrepreneurship development, therefore; entrepreneurs need to be regularly reminded of the basic functional areas regarding their enterprises so as to be up to date and be efficient and effective managers. It is on this note, I introduce to you Hammed Solomon Olamijuwon, Chief Executive Officer of HSO Global Links Limited, a consultant firm that centers its area of concentrations on Real Estate, Property Management and Development, Airline and Travel management services. Hammed Solomon Olamijuwon has spent about ten years as a business consultant, Flight Ticketing and Building Developer in Nigeria, and he is still shining in the industry.
The light skinned and bulky built Ex-banker started very early and he has carved a niche for himself as far as the profession is concern, both in Nigeria and Africa at large.
Hammed's HSO Global Links Ltd has over the years prided itself as the most creative and vibrant consultant firm, with enviable clients, like; GQ Bar and Lounge, Lahbord Global, Pavilion Heights, GMD Insam Richie Nig Ltd, Nexzon Global, Trounce limited and many more.
Hammed Solomon Olamijuwon is a close associate to APC, Oyo Central Senator, Teslim Folarin as both on many occasions seen together in a convivial atmosphere. Speaking to Conquest Online recently, Olamijuwon categorically said 'I have political ambition, I love serving; I would love to serve my people. My people need me more now; I am politically planning something big but, I would not want to delve much into the details now. Just watch out'. The fashionista expounded further, I have also put together a Non-Governmental Organisation known as HSO Foundation in a bid to reach out to lot of people from the grassroots, and more plans are going on to see this dream come true.
Finally, he advised Nigeria youths to distance themselves from any kind of illegal activities. Most especially, those that dwells comfortably in cyber-crime; he advised they should turn in a new life and do something better with their lives
The mogul, who is Alumni of ibadan polytechnic; university of ibadan and Odua'University, studied Accountancy, Economics and Political Science. He hails from Ilesa, Osun state.