Headies Awards Disqualify Nigerian Singer, Portable For Threatening To Kill Fellow Nominees
Headies Awards Disqualify Nigerian Singer, Portable For Threatening To Kill Fellow Nominees
Olorunfemi Adejuyigbe
Zazu coroner, Habeeb Okikiola, popolarly  as Portable has been disqualified as a nominee for Headies Awards 2022 for threatening to kill his co-nominees.
SaharaReporters reliably gathered that Portable was nominated to contest in the 'Rookie of the Year' and 'Best Street-Hop Artiste' categories when The Headies unveiled the nominees for its 2022 edition on Tuesday.
Other nominees in the 'Rookie of the Year' category include Av, Fave, Magixx, and Ugocci.
For the second category, he is pitted against Bella Shmurda, Mohbad, Naira Marley, and Goya Menor among others.
Portable, the 'Zazuu' crooner, took to his Instagram page to threaten whoever wins the 2022 Headies Award should he fail to win it.
Following the threat, the organisers of award issued a statement disqualifying him from the context.
A statement released by the organisers said, "We regret to announce that following numerous indicting statements made by Mr. Habeeb Okikiola popularly known as 'Portable', and the incessant negative attention that Mr Okikiola has garnered from the Nigeria Police and the general public in recent times, the organisers of the Headies have resolved to disqualify Mr Okikiola as a nominee at the forthcoming 15th Headies Awards.
The decision to disqualify Mr. Okikiola is accentuated by series of misdemenours by Mr Okikiola via his social media platforms. On the 25th of May 2022, he threatened to kill, harm or cause harm to the other nominees in the same categories of awards he was nominated for, if he does not emerge the winner, precisely;
"Those are my awards. Anybody else who wins, I will ask for them to be killed. I will ask them to kill the perso . If the organisers give my award to someone else, they will die" – Habeeb Okikiola."
The organisers also noted that Portable recently claimed to be the brains behind two armed robbery groups in Lagos.
Speaking in Yoruba, the Zazu crooner in a viral video boasted that he was not scared of anyone.
In the video seen by SaharaReporters, Portable had said, "Open your ears and be listening.
"Have you heard of Ajah Boys, One Million Boys? I established them. Go and ask Sammy Larry."
According to him, socialites Samlarry Eletu and Abu Abel knew him back in the day.
Ajah Boys and One Million Boys are gangs known for engaging in violent activities and terrorising residents of Lagos with dangerous weapons.
The statement added, "On the 18th of July, 2022, Mr Okikiola published a video on his social platform where he stated that he is the founder of the notorious cult group, 'One Million Boys'. The said group gained notoriety for maiming and robbing innocent Nigerians over the years.
"In his words, he said; "Have you heard of Ajah boys, One Million Boys? I established them."
"Furthermore, on the 17th of June 2022, Mr. Habeeb Okikiola made a recording of himself where he ordered his group of friends to assault and inflict bodily harm on his accused friend, DJ Chicken.
"In his words, he said; "E na eleyi paa jo!" (beat him mercilessly!) The music industry demands all-round excellence. It is extremely important for young artists being potential role models to exude professional responsibility, proper decorum and have respect for others.
"Being subject of an investigation relating to criminal activities, Mr Habeeb Okikiola is hereby disqualified from both categories of awards at the forthcoming 15th Annual Headies Awards scheduled to hold later this year namely: Best Street Artist and Rookie of the Year.
"The public are hereby assured of our commitment to promote talents and individuals of exemplary character in the best interest of our society."
Portable recently submitted himself to the Ogun State Police Command headquarters, Eleweran, Abeokuta, after he was summoned to appear regarding a video in which he was ordering his aides to assault a young man identified as DJ Chicken.
The police at different times had arrested a number of members of the two terror gangs while some have been declared wanted.
I Spent $300,000 On The Show And Paid Kizz Daniel $60k To Perform But He Refused To Show Up – Tanzanian Show Promoter
I Spent $300,000 On The Show And Paid Kizz Daniel $60k To Perform But He Refused To Show Up – Tanzanian Show Promoter
The promoter of the Tanzanian show Nigerian singer, Kizz Daniel failed to perform has shared his own version of what transpired in an interview with famous OAP, Daddy Freeze.
Kizz Daniel was arrested by the Tanzanian police on Monday over his failure to perform at a show on Sunday, August 7, after being paid.
In the interview, the show promoter who gave his name as Stephen Uwa, said Kizz Daniel refused to perform because the airline failed to bring his bag containing his gold chains and insisted he will not perform without wearing all his gold chains.
"He said the airline didn't bring his bag that is why he cannot perform because his gold chain is not there and he had a gold chain on his neck. He wanted everything."
Uwa said he spent nothing less than $300, 000 on the show including $60,000 to Kizz Daniel as a performance fee, however, the singer flopped everything. He said he was on his knees weeping and begging Kizz Daniel to perform but he refused.
"My company is new here. PaulO is the one I booked Kizz from. PaulO cried all night trying to beg this guy 'Please go to this show", he called in from America!
I paid this guy $60,000 to perform on this show. I went down on my knees. I was like 'Bro, you are damaging me. I am trying to build my company here. You are going to damage me. I begged this guy 'Save my career, save me". I was on the table with Kizz Daniel for like five hours begging him, kneeling for him"
Stephen said the whole venue was damaged as the angry fans destroyed some of the items brought in by the sponsors of the show.
Kizz Daniel Arrested In Tanzania For Failing To Perform At Paid Show
Kizz Daniel Arrested In Tanzania For Failing To Perform At Paid Show
Popular Nigerian Singer, Kizz Daniel Arrested In Tanzania
Popular Nigerian singer, Kizz Daniel has been arrested in Tanzania over his failure to perform at a show he was paid for.
According to reports the singer "blatantly refused" to perform due to unavailability of his clothes he allegedly forgot in Uganda.
In a video posted online, the "Buga" crooner could be seen being escorted from his hotel by security operatives into the back of a pickup truck.
This is the third time in 2022 that Kizz Daniel would be called out for failing to perform at paid shows.
NURTW's Koko Zaria Exposed By His Own Daughter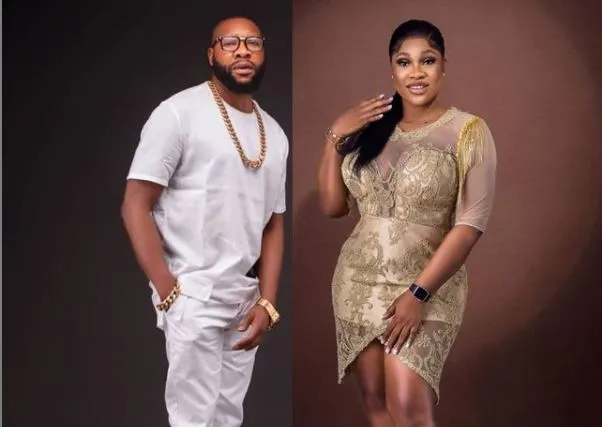 NURTW's Koko Zaria Exposed By His Own Daughter
Lagos State National Union Of Road and Transport Workers (NURTW) executive, Alhaji Ganiyu Oyedepo, popularly known as Koko Zaria has been exposed by his daughter.
Kaosara Omolabake Oyedepo, Koko Zaria's first child is seemingly angry with her father and has taken to her Instagram stories to open his can of worms.
She wrote; "The fact that you are a deadbeat dad is nothing because everyone knows that from day one that's how you are, how could you be so wicked and cruel to me."
"I love you so so much, today I regretted you being called my father, am your first child everyone knows that but I don't give a fuck about it anyways, but at least act like a dad for once in my life today."
"You just showed how heartless you are, you blocked so many ways for me because of your ways lol. I have you and you hurt me everytime I never said anything about it not for once but today you just showed how much you wish you never had me."
"Until my mum called him when I almost died that was when he came true for me. That man hurt me so much, I just wish he never expose me to the world, as his daughter my life would be so much better, he makes people believe he love me and takes care of me, pay my bills, send me to school and all but he never did shit."
"So, if some of y'all follow me because of him unfollow please, that guy he's my worse nightmare. I wish I can talk about what happened. Y'all be clapping on the internet y'all don't know him."
"If y'all think Zaria is taking care of me, y'all wyning yourself, I take care of myself I just want to clear the world I don't use his surname again anyways. Zaria is a bad person, he fucked with my life so bad, I wish I can say it all. Period!!!"