The Phenomenonal Mien Of Iyalaje Oyotunji Kingdom, Usa, Chief (Mrs.) Alice Eniola Owolabi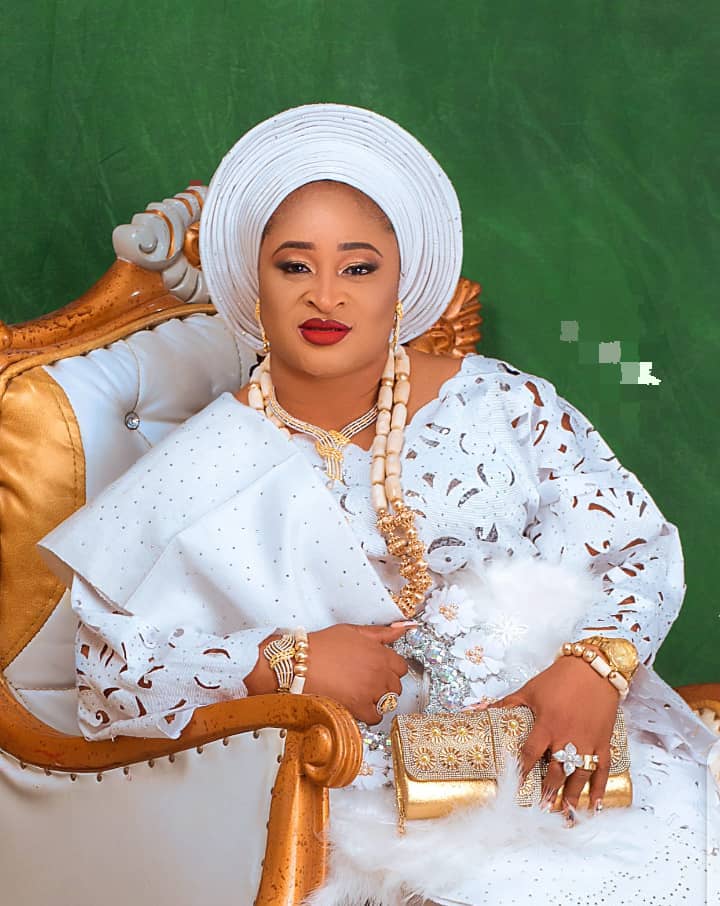 The Phenomenonal Mien Of Iyalaje Oyotunji Kingdom, Usa, Chief (Mrs.) Alice Eniola Owolabi
…. How Her Revered Title, Iyalaje Of Oyotunji, USA Will Open Doors For Her
…Her Plans To Rekindle AJE FESTIVAL In The USA Every October!
Many Nigerians in the Diaspora are known for indulging in shady and fraudulent practices much to the debasement and degrading of their dear country which they should be trying hard to sanitize the battered image. Many in their ilk have wantonly created for the nation abroad but even in the midst these unwholesome and worrisome development, there are still some kind-hearted, highly industrious and very deeply officious in their pre-occupation abroad, who are giving the country a good image and impressive report.
One of these Nigerians based abroad will never drag the name of their country in the mud abroad, is the indefatigable, inimitable, indubitable and extremely enterprising US-based Chief (Mrs.) Alice Eniola Owolabi, the newly-installed Iyalaje of Oyotunji, South Carolina, USA. She is the complete woman and epitome of verve and tenacity of purpose, having traversed the length and breadth of the US with entrepreneurial and innovative ground-breaking exploits in many areas of endeavours, especially in the core areas of preservation of culture and tradition of her Yoruba stock in far away United States of America, where she has been staying and working assiduously for the past 15 years going to 20 now.
The Ihima, Okehi LGA, Kogi State-born virtuous woman and lady of substance and the Yeyeluwa of Oto Aworiland, Lagos state-cum-real estate and property merchant of inestimable value is indeed a study in excellence and an interviewer's delight any day, given her detailed responses to some of the posers thrown to her in a virtual interaction with her from her US base recently. The very engaging and expository interaction is presented to you in parenthesis, just as it will also enlighten you more on how Nigerians and Africans can be more meaningful and more gainful to themselves when they are out of their country, instead of involving themselves in things and activities that could further plunge them into more pitiable horrible situations. Chief (Mrs.) Alice Eniola Owolabi is a perfect and worthy example of a foreigner in a no-man's-land living her dream to the fullest in the USA, without forgetting her fatherland back home in Nigeria.
Background and Education:
The vivacious and highly cerebral Iyalaje Oyotunji Kingdom, USA, Chief (Mrs.) Alice Eniola Owolabi was born, bred and buttered in Agege, Lagos, though she is originally a native of Ihima, Okehi Local Government Area of Kogi State; she attended her primary and secondary schools in Lagos, after which she proceeded to the University of Ado Ekiti, UNAD, Ekiti State where she obtained her first degree in computer science. After her one year mandatory national youth service she had a brief working stint with some organization, and got married before she left for the United States in search of further greener pastures, acquiring more certifications and trying her hands on other things that will make life more meaningful and rewarding for her and her immediate biological family, whom she dotes on with all fondness.
She is now in her early forties and has been in the white man's land for close to two decades now albeit as a worthy and exemplary ambassador of her native country; just as she has not lost touch completely with her roots back home in Nigeria, as she comes home periodically at least twice in a year to retain her originality as an African and Yoruba woman to the core. She is happily married with children, all of whom stay with her in the US as a well-bonded family, and plies her trade as a business woman and into real estate management and property management and by the side she is also a beautician/hairdresser, but she doesn't really have much time for that now except she have ample time on her hands to squeeze out for this.
Chief Mrs Alice Eniola Owolabi is into the nitty-gritty of practicable real estate and property development, where she buy lands and sell them to prospective landlords at agreeable rates on instalment basis.
Right now, she shuttles Nigeria where she is a Premier League Member of Real Vest Estate. Since 7years ago, she used to build houses and rents them out for prospective tenants.
So far so good, she is trying to break even with Real Vest, and in a matter of time should be measuring up with older players in the business.
On how long she has been in the US, the very adventurous Chief (Mrs.) Owolabi has been in the US for the past 15 years mostly in Texas, although she does alternate her stay in other states of the US, even as she comes home two or three times in a year to see to her other businesses here in Nigeria, but she stay more in the US with her husband and her children who are all doing fine.
Her NGO:
Having toiled for many years in far-away United States of America, Chief (Mrs.) Owolabi about eight years ago, thought it wise and most expedient too to give back to the society by way of floating a non-governmental organization which she aptly named, Alice Eniola Foundation, AEF, through which sundry empowerment goodies and largesse will be given to the less privileged and the needy in the society, especially the indigent children and poor helpless widows mostly among her folks in Oto Aworiland, Lagos, where she eminently and meritoriously holds the prestigious traditional chieftaincy title of Yeyeluwa of Oto Aworiland. Through her organization, Iyalaje Oyotunji has been able to touch so many lives too numerous to mention and she is still not done, hoping to do more and even extend her philanthropic and charitable networks to other area outside her present area of concentration.
The AEF is actually her brainchild which is her way of helping the needy. The real motive for the NGO is just to give back to the poor masses and she always try to empower people who are genuinely in need and she makes sure she monitors how the money given out is being used effectively too.
About Oyotunji, USA:
The idea of this Yoruba Kingdom was long overdue and you'll be surprised that splinters of Yoruba settings are scattered all over North America especially Canada, Mexico and the USA. The Oyotunji Kingdom in the US is tucked somewhere in a village in South Carolina and virtually all Yoruba customs and traditions as practiced in Nigeria are religiously practiced in Oyotunji and you will be surprised at the tenacity of these worshippers of the various Yoruba deities, goddesses and gods; they stand so fastidiously by these beliefs and practices; and these were what they saw in her to formally install her as the Iyalaje of Oyotunji Kingdom by virtue of her forays into man businesses in the US.
As a first step of her duty as the Iyalaje of Oyotunji,she is planning to stage the annual Aje Festival in Oyotunji and this will come up with its main edition in October this year 2022 and it will henceforth be an annual event where prominent Yoruba nationals all over the world and traditional rulers of Yoruba stock will be invited to participate and solidify the rich Yoruba cultural and traditional heritage through commerce and exchange of ideas and philosophies of the Yoruba nation worldwide.
Signed:
Quadri Olowolagba
CEO, Squard Media PR Consultant
I Spent $300,000 On The Show And Paid Kizz Daniel $60k To Perform But He Refused To Show Up – Tanzanian Show Promoter
I Spent $300,000 On The Show And Paid Kizz Daniel $60k To Perform But He Refused To Show Up – Tanzanian Show Promoter
The promoter of the Tanzanian show Nigerian singer, Kizz Daniel failed to perform has shared his own version of what transpired in an interview with famous OAP, Daddy Freeze.
Kizz Daniel was arrested by the Tanzanian police on Monday over his failure to perform at a show on Sunday, August 7, after being paid.
In the interview, the show promoter who gave his name as Stephen Uwa, said Kizz Daniel refused to perform because the airline failed to bring his bag containing his gold chains and insisted he will not perform without wearing all his gold chains.
"He said the airline didn't bring his bag that is why he cannot perform because his gold chain is not there and he had a gold chain on his neck. He wanted everything."
Uwa said he spent nothing less than $300, 000 on the show including $60,000 to Kizz Daniel as a performance fee, however, the singer flopped everything. He said he was on his knees weeping and begging Kizz Daniel to perform but he refused.
"My company is new here. PaulO is the one I booked Kizz from. PaulO cried all night trying to beg this guy 'Please go to this show", he called in from America!
I paid this guy $60,000 to perform on this show. I went down on my knees. I was like 'Bro, you are damaging me. I am trying to build my company here. You are going to damage me. I begged this guy 'Save my career, save me". I was on the table with Kizz Daniel for like five hours begging him, kneeling for him"
Stephen said the whole venue was damaged as the angry fans destroyed some of the items brought in by the sponsors of the show.
Kizz Daniel Arrested In Tanzania For Failing To Perform At Paid Show
Kizz Daniel Arrested In Tanzania For Failing To Perform At Paid Show
Popular Nigerian Singer, Kizz Daniel Arrested In Tanzania
Popular Nigerian singer, Kizz Daniel has been arrested in Tanzania over his failure to perform at a show he was paid for.
According to reports the singer "blatantly refused" to perform due to unavailability of his clothes he allegedly forgot in Uganda.
In a video posted online, the "Buga" crooner could be seen being escorted from his hotel by security operatives into the back of a pickup truck.
This is the third time in 2022 that Kizz Daniel would be called out for failing to perform at paid shows.
NURTW's Koko Zaria Exposed By His Own Daughter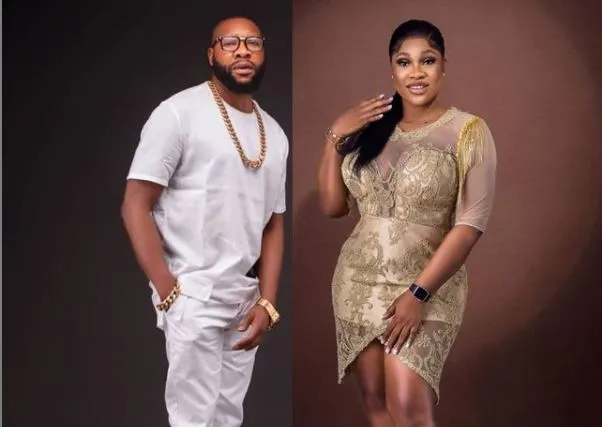 NURTW's Koko Zaria Exposed By His Own Daughter
Lagos State National Union Of Road and Transport Workers (NURTW) executive, Alhaji Ganiyu Oyedepo, popularly known as Koko Zaria has been exposed by his daughter.
Kaosara Omolabake Oyedepo, Koko Zaria's first child is seemingly angry with her father and has taken to her Instagram stories to open his can of worms.
She wrote; "The fact that you are a deadbeat dad is nothing because everyone knows that from day one that's how you are, how could you be so wicked and cruel to me."
"I love you so so much, today I regretted you being called my father, am your first child everyone knows that but I don't give a fuck about it anyways, but at least act like a dad for once in my life today."
"You just showed how heartless you are, you blocked so many ways for me because of your ways lol. I have you and you hurt me everytime I never said anything about it not for once but today you just showed how much you wish you never had me."
"Until my mum called him when I almost died that was when he came true for me. That man hurt me so much, I just wish he never expose me to the world, as his daughter my life would be so much better, he makes people believe he love me and takes care of me, pay my bills, send me to school and all but he never did shit."
"So, if some of y'all follow me because of him unfollow please, that guy he's my worse nightmare. I wish I can talk about what happened. Y'all be clapping on the internet y'all don't know him."
"If y'all think Zaria is taking care of me, y'all wyning yourself, I take care of myself I just want to clear the world I don't use his surname again anyways. Zaria is a bad person, he fucked with my life so bad, I wish I can say it all. Period!!!"