Hl IMPACT PLANET: MAKING HUGE IMPACT IN NIGERIAN ENTERTAINMENT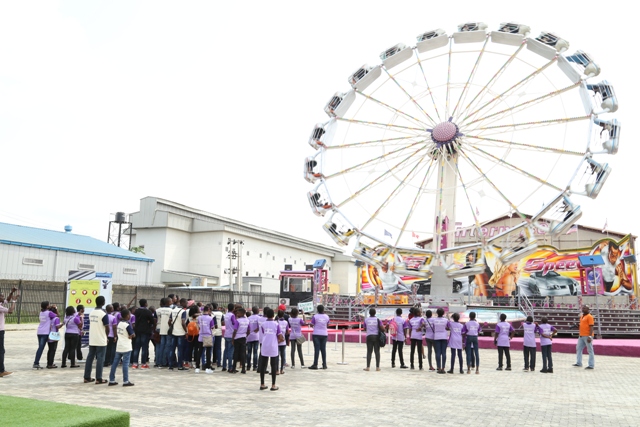 The management of Hi-Impact Planet situated directly opposite the Mountain Top University of the Mountain of Fire and Miracles Ministry (MFM) on Lagos-Ibadan Expressway has proven, beyond all reasonable doubts that the fun-place/amusement park is ready to make a huge impact on the Nigerian entertainment industry. The fun spot recently paid host to popular Nigerian artistes and entertainment practitioners who have been in the amusement park to perform very delightfully to the enjoyment of patronizers.
Just before the Christmas, Hi-Impact Planet brought Fuji icon, Alhaji Wasiu Alabi Pasuma, legendary Waka Queen Salawa Abeni, street hip hop crooner Small Doctor and many others to churn out sonorious and interesting tunes to the people. Early this year, the funspot has also played host to top gospel singer Tope Alabi, Kizz Daniels and a caouple of other superstars.
A visit to this amusement park reveals that, no doubt, Nigeria is heading to the next level and th Hi-Impact Planet is ready to lead the breakthrough move. It could be recalled that families gather together at the place to enjoy themselves to the fullest during the yuleide period with adequat security guaranteed. No doubt, Hi Impact Plantet is the place to be for fun lovers who are always willing to keep off from daily stress and hustlings. According to information at our disposal, the amusement park would be operating on regular basis for cool, breezy and peaceful relaxation.