'How My Love for Music grew at a very tender Age ' – Fast-rising artiste, Da Fresh reveals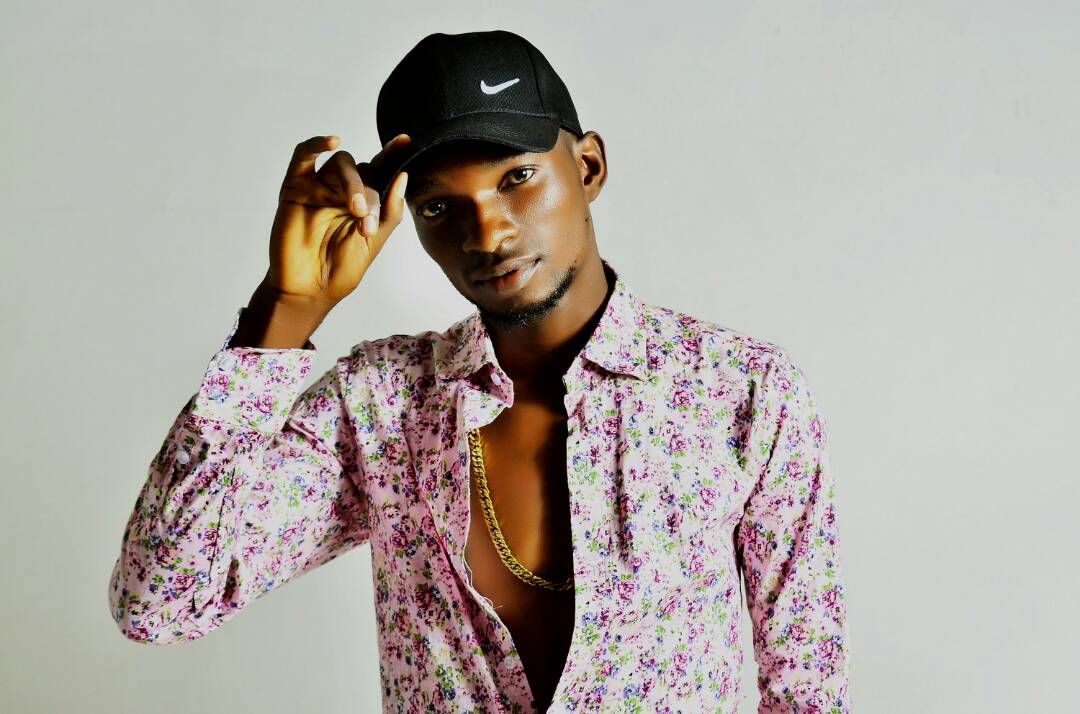 Oluwadamilola Emmanuel also known as Da Fresh is a fast-rising Hip-Hop artiste whose unique voice has made him stand out in the industry. Just like every artiste, he has been through a lot before getting to the level which he is now. He recently released a Song titled 'Bamise 'which is currently making waves across the nation
In an interview with Saharaweekly, he talked about how his career started, His challenges,and many More.
Excerpts:
My name is Osho Oluwatosin from Sahara weekly magazine, can we meet you?
R – My name is Oluwadamilola Emmanuel, an artiste under Fanafilit Integrated concept, my stage name is Da Fresh. I was the winner of Unleash Your talent season 4
Q – How has it been since you started music?
R – It's been God all the way because before fanafilit I was just like every artiste on the street, ever since I met Fanafilit, my orientation has changed, my concept has changed, a lot f things have changed about me, that was when I started seeing myself as a true artiste, I started being a brand.
Q –Before you met fanafilit, how was music like?
R – Music was music, but now, it is more of a career, I now see it as my priority, before now I was like some guy that wanted to make music but now I want to compose well, make sense while making music, you can make music,make money but it is good when you make music  and make sense, that is how to build yourself to be a legend
Q – Before Fanifilit, can you tell us the challenges you faced
R – A lot of them because there is a different between an artiste who has a management and an artiste who Is just an artiste, there are a whole lot of things that usually happen when I was just normal, for instance, I use to be that kind of guy that used to lobby for shows, go up and down, I still do that but not like then, this time around it is more like a professional but before now, it was dry but this time around, we now have class
Q – What are you working on presently?
R – Actually, I'm working on my new material, title Bamise. It is a Yoruba song which means'Do it for me', it is a prayerful song, when I think about everything I have been through, where I started from, actually God is working but I felt I need to praise God, tell God what I want, I felt I can still do this, and can still make it in music, in the first place I wanted to make sense so I came up with that and we still have a lot to push out
Q – Would we be right to say Bamise Is a Gospel song?
R – Not really Gospel song, lets say commercial Gospel
Q – Do you have any fear of it being accepted out there judging by you being a Gospel artiste?
R – From the response I have been getting, I believe its going to be accepted massively, I believe that, we leave everything in the hands of God
Q – Do you have any other song apart from Bamise?
R – Yes, I dropped a song before Bamise titled Jubadi, and One other song, the acceptance has been quite cool but not up to our expectation
Q – In the nearest future who are those people you will be working with?
R – Lot of them though but most importantly, I will be working with Tuface, sound Sultan, 9ice, and another thing is I will be working with Yinka Ayefele, I have a vision of working with him, and a lot more.
Q – Working with Yinka Ayefele, as a Hiphop artiste won't your fans think you are going gospel already, referring to the fact that you just dropped Bamise which is close to Gospel?
R – When you listen to Bamise, you will know this is a song coming from a street Guy, telling God what he wants, I'm not saying I'm the baddest Guy but the song is for all and can be played anywhere
Q –Why did you choose to go into Music in the first place?
R – I will say Music chose me, Music has been around but it's just like Music chose me to bring it out in my family. My child was in the  choir, my mum was in the choir, I didn't grow up as a Christian but then, the spirit has been there right from childhood, I love singing, growing up, coming out some people would be like 'Your voice sweet small, why you no dey do music'  but then I wasn't serious, I just like to sing people song but when it started getting into school, we started some stuffs, we started with our friends, from there I started singing for my Mum, that was how it started
Q – How did your parents feel when they discovered you will be doing hiphop?
R – This thing has been what they wanted to do but let me just say they didn't have the opportunity. The thing is basically I didn't grow up as a Christian, the way I started music, when they were choirs, I was very young and didn't know but she told me when I was growing up, but music just came because I love singing  when I was young. I hardly do things without singing, even if I don't know the lyrics, I will just be singing something, from all those nonsense, some sense would come up so from there I started bringing up my own
Q – The Nigerian Music industry is flooded with a lot of artiste, artiste come up daily, among all of them, what stands you out?
R – My style stands me out among others.
Q – Who are those people you look up to in the music industry?
R – Somebody I just like his way, style of Music is Sound Sultan, most times when I say it most people wonder, I just like him. It is true that when things change, you have to follow the trend of things but that doesn't mean you should leave the true you because you want to follow the trend of things, you need to build yourself to that trend, that is why I love Sound Sultan, most of artiste in this generation have all diverted, it is good to be versatile but Sound sultan stick to his style and upgraded it to the standard of our generation, I have not met him but if I meet him I will let him know.