How Otoge Movement And Offa Robbery Caused A Revolt For Saraki In Kwara Politics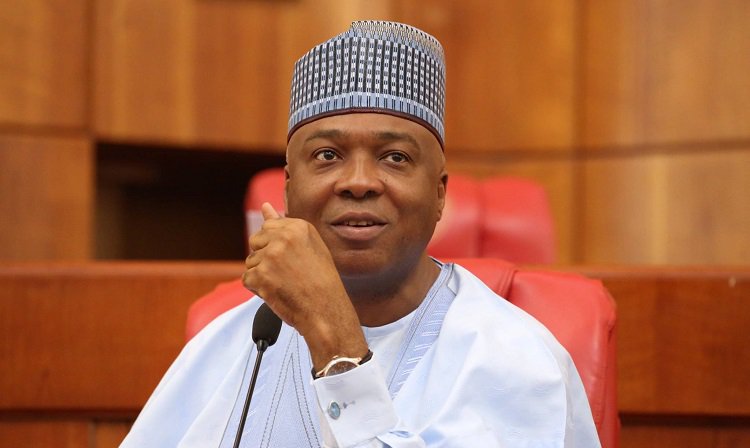 In 2011, Bukola Saraki retired his father, Olusola Saraki, from politics by backing Abdulfatah Ahmed against Gbemisola, his own younger sister, in the governorship race. Their father had been the godfather Kwara politics for decades and the popular saying was: "Anywhere Saraki goes, Kwara goes."

After controversially installing Bukola, his first son, as governor in 2003, Saraki – who was senate leader in the second republic – wanted the younger sister as the next governor and pulled every trick in the book. He failed, Bukola had his way and the conclusion was that Kwara now had a new godfather.

Well, not for too long. Bukola's reign lasted for exactly eight years. He will not be returning to the senate and, except his party,the PDP, wins the presidential election and he gets a key position, the senate president may be on his way to political oblivion.

The nation's number three citizen was defeated in the Kwara central senatorial district race by Ibrahim Oloriegbe of the All Progressives Congress (APC) who polled 123,808 votes to defeat Saraki's 68,994 – a margin of 54,814.

A former governor of Kwara state and two-time PDP presidential aspirant, Saraki's defeat is the biggest news so far in the 2019 general election. Here are five possible factors that may have caused Saraki's fall.

THE 'O TO GE' MOVEMENT

For some years now, Kwara residents have been under the leadership of the Saraki family, a culture many refer to as the 'Saraki dynasty'. Saraki's late father, Olusola, was known for installing governors. In 2003, his son took over from Mohammed Lawal as governor of the state, an office he held for two terms. From there, he proceeded to the senate form where he is said to have been calling the shots in Kwara.

But as time went by, the people were said to have been "fed up" of the influence from Saraki's family and gradually, a popular movement known as 'O to ge!' began. Loosely translated as 'enough is enough', the movement – or revolt as you may wish to call it – was spearheaded by key political figures in Kwara including Abdulrahman AbdulRazak, APC governorship candidate in the state, with the help of prominent figures there such as Lai Mohammed, minister of information and culture.

Time and again, Mohammed lamented about the "Saraki dynasty." The minister once said: "The main issues here have to do with how our state has been governed in the past 50 years, 40 of which have been dominated by a single family. What has happened to the commonwealth, which has been cornered by a single dynasty at the expense of the people?"

Fun fact: With what we understands that some of the voters did not even know the name of Saraki's main challenger; they were simply motivated by "O to ge".

Another key factor that led to the 'downfall' of Saraki is the popularity of President Muhammadu Buhari. The president, it was gathered, is even more popular than Saraki in in most parts of the state.

Interestingly, as the results of the presidential election tickled in, figures showed Buhari was having a comfortable lead in Kwara against Atiku Abubakar of the PDP, despite Saraki being his (Abubakar) campaign director-general.

Apart from the fact of the dwindling influence of the Saraki family following the 'O to ge' movement, the presence of Lai Mohammed, the information minister, helped boost the president's popularity. In fact, in the build-up of the elections, Kwara was one of the major states of interest for the president and of course, the minister acted as the president's front as events played out.

SORE RELATIONSHIP WITH THE PEOPLE

It is believed that Saraki's not-so-good relationship with the people of Kwara robbed him of some votes in the senatorial election.

Some reTheCable claimed to TheCable claimed he does not have a good relationship with the people like his late father Olusola. "He is not free with his people like his father was," a resident said when asked about the senate president. "People used to throng to their house when the father was alive but not anymore."

OFFA ROBBERY

On April 5, 2018, armed robbers attacked banks in Offa, Kwara state, killing 33 people, including pregnant women and 12 police officers. It later emerged that some of the suspects had links to Saraki and the Kwara state government. This created a major PR disaster for Saraki as he became publicly involved in a spat with the police hierarchy.

http://gyonlineng.com/end-of-the-saraki-dynasty-kwara-politics/

The tragedy shook Offa to his very roots and apparently tarnished the image of Saraki in the state, and this might have contributed in no little to cutting down his influence and hurting his political fortune.

While addressing a press conference in Lagos earlier this year, Oloriegbe had accused Saraki's family of not sharing in the "common heritage" of the people of the state. He also made it a point of duty to restore the state's "lost values".

The APC candidate had said: "In the past 16 years, our society has been in the grip of people who do not share our common values and heritage. They are dealers whose concerns are at variance with the people's aspirations. They are leaders with (an) inordinate appetite for wealth acquisition. They are political voyagers and power merchants. They don't share our Islamic values and culture of leadership."

'WRATH OF CIVIL SERVANTS'

A key factor that dealt a massive blow on Saraki's ambition is the "poor welfare" of workers in Kwara state. Residents who spoke to TheCable complained the civil servants both at state and local government levels are usually not paid their salaries – and when they eventually get them, the salaries come in percentages.

"Sometimes, they pay workers as low as 30 percent," a resident said, adding that workers have been abandoned over the years.

But Saraki is not the governor – so why direct their frustration at him? "Ask a typical Kwara man what his issue is and he may tell you Saraki has no paid us," another resident told TheCabe. "It is true he is not the governor but he is the one calling the shots; so the people know if Saraki wants salaries paid, they will be paid." Many believe that Kwara resources are still under his control.
A New Nigeria Beckons – says Dr. Badru …Urges Support For Tinubu, Sanwo-Olu | By Olabode Adeyeri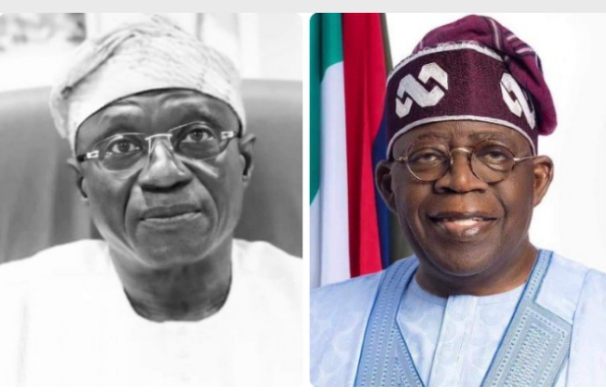 A New Nigeria Beckons – says Dr. Badru
…Urges Support For Tinubu, Sanwo-Olu | By Olabode Adeyeri
Dr. Enitan Dolapo Badru, Honourable Member Of The Federal House Of Representatives, Lagos Island Federal Constituency 1 and Chairman, House Committee on Industry has sent Congratulatory message to Asiwaju Bola Ahmed Tinubu (GCON), as he takes mantle of leadership as the 16th President of the Federal Republic of Nigeria.
While addressing Newsmen in the Federal Capital Territory(FCT), Abuja, Dr. Badru reassured Nigerians at home and in the diaspora that there would be a Paradigm shift in the country for social and economic Prosperity.
He described Tinubu as the Best Leader Nigeria needs to further develop the country amidst its numerous challenges.
The Federal Lawmaker stated that a New Nigeria in which every Sector of the economy works is achievable in Tinubu's Presidency.
Speaking further, he said: "Tinubu is a Public Administrator par Excellence, Advocate of Good Governance and Development Enthusiast. I am very optimistic that through his policies and social Intervention Programmes, the Citizenry's standard of living would improve.
Dr. Badru reiterated that Tinubu's administration would ensure Security of lives and properties of Nigerians, Promote Trade and commerce cum industrial Development and build a stronger bilateral relations with other countries of the world.
"As a Nationalist and Detribalised Nigerian, President Tinubu would unite the different ethnic groups across the country, promote internal-ethinc relations and religious harmony", he said.
Dr. Badru recalled how Tinubu, through his purposeful leadership and unrelenting effort as the Governor of Lagos State between 1999 -2007 designed a Development Plan and embarked on social, economic and physical transformation of the state.
In the same vein, Dr. Badru felicitated the Lagos State Governor, Mr. Babajide Sanwo-Olu as he is Sworn-In for a second Term.
He however urged Nigerians across the country and overseas and Lagos residents to support the Tinubu-Shettima and Sanwo-Olu-Hamzat Administrations.
"I believe strongly that with your Team, you would replicate the Lagos Template in Nigeria for the advancement of our dear country", Dr. Badru charged Tinubu.
"On your Historic Swearing-In as the President of the most populous country in Africa, I join millions of Nigerians and the Progressives family across the world to celebrate with you", Dr. Badru concluded.
For Advert, Event Coverage, PR, Story/Article Publication & Other Media Services
Pls., Send Email To: citizennewsng@gmail.com
Visit Citizen NewsNG To Read More Latest And Interesting News
Segun Showunmi Condoles Raymond Alegho Dokpesi, Described him as a man of all-round knowledge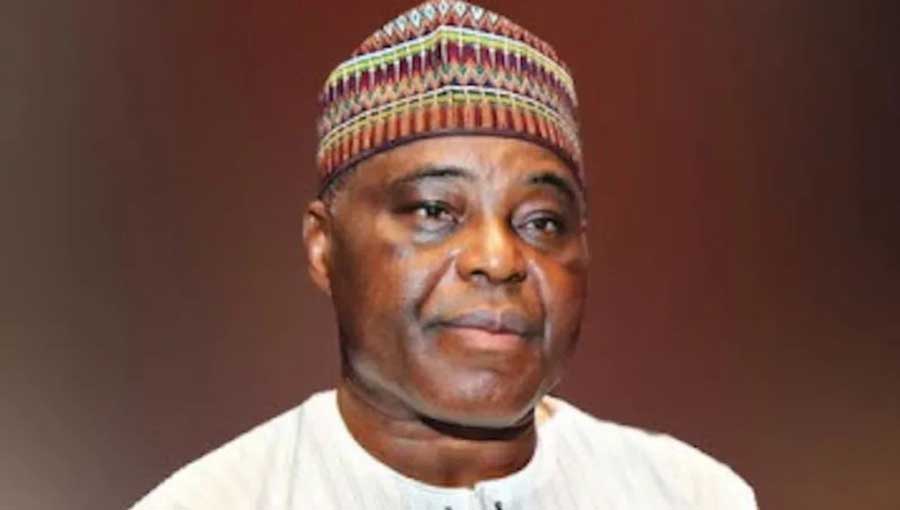 Segun Showunmi Condoles Raymond Alegho Dokpesi, Described him as a man of all-round knowledge
Raymond Alegho Anthony Dokpesi. (25 October 1951 – 29 May 2023)
Ezomo my man, my thinking partner, all-round knowledge on many levels, in diverse fields, the energy of many horsepowers, detailed like an eagle, full of life, relatable across age grades, scratch that, ageless, if there was any true pan Nigerian it was my man high chief!
There was no limit to what his mind can grasp and whatever he could imagine he could build, an unusual ability to work late into the night and still be the first to be ready first thing in the morning, an administrator who keeps impeccable records.
A process thinker with the gift to compartmentalize idea lines in such a way that you had to marvel at where he gets the energy!
Restlessly unstoppable, always on the go.
A man of the strong Christian faith of the catholic order.
A lover of family, Oko Tosin, Baba Homto, Paddy Raymond Jnr. Aburo Oyofo, my man we understood each other and the mutual respect was never broken haaa, what a day to pass, what an enigma, really Raymond Alegho Anthony Dokpesi you are gone as in dead!
Who will rally those young people you provide a platform for, those you have ears for their rants and all, who will think up the next agenda for them, like they say who can understand death, nay who can understand life, I supposed neither is meant to be fully understood! Just live life and leave life, and my man Ezomo lived it his way and he had left it in his way, I can see the cheeky smile on your face. Rest now.
They will find a way to carry on, your family, your associates, your beloved Daar Communication, and your beloved PDP, Nigeria, yes we will surely miss the irreplaceable High Chief! Ezomo my man, may your soul be welcomed into the higher realms by your ancestors and all guardians of the realms.
Otunba Segun Showunmi
#inauguration# Peter Obi Cries Out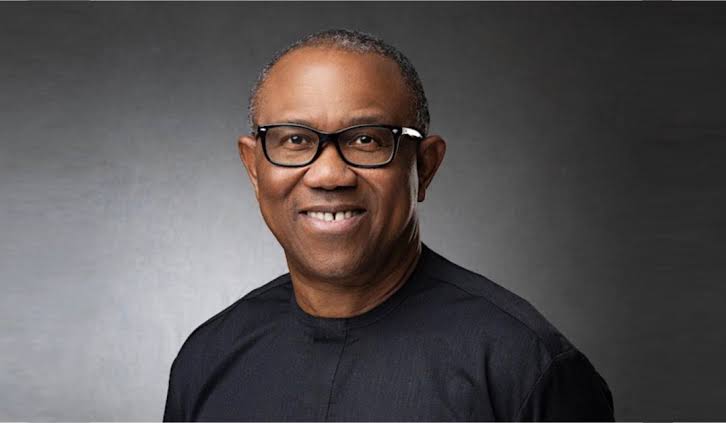 #inauguration# Peter Obi Cries Out
The Presidential Candidate of Labour Party candidate in the February 25, 2023 election Mr. Peter Obi has raised alarm on plots by his political opponents to blackmail and tarnish his image in the coming months.
In a statement, he issued early this morning but which Daily Independent got a few minutes ago, Obi said he has got the wind of the plot but it will not deter him from pursuing the good of a new Nigeria
While calling for calm, Obi said this is a time for deep reflection for all Nigerians.
He said "It is also a time to re-examine our assumptions, even as we reaffirm our hopes. Let us calmly review our aspirations, in order to recalibrate our expectations and pin down the causes of our missed opportunities and disappointments.
"We stand at that critical moment in time when, as a people, we must collectively come to grips with the reality of our injured destiny as well as the reasons for that injury. It is for us to reassess our plight as a young democracy and identify clear pathways to a better and greater future for us all.
"As we await the verdict of the election tribunal, I urge all Nigerians to use this opportunity to renew their commitment to the Nigerian ideal. That ideal remains noble and worth every sacrifice we can make".
He called for respect for the judiciary and reminded Nigerians that "judiciary is part of the democratic enterprise and a critical governance tool for determining the propriety of the decisions and actions of every citizen and every institution of state. To that extent, and for that reason, I urge everyone to treat it with the respect and dignity it deserves".
Obi said Nigerians expect that the Nigerian judiciary will use the election cases now before it to reaffirm its independence and integrity. It has to do so, for all our sakes and for itself".