How Otoge Movement And Offa Robbery Caused A Revolt For Saraki In Kwara Politics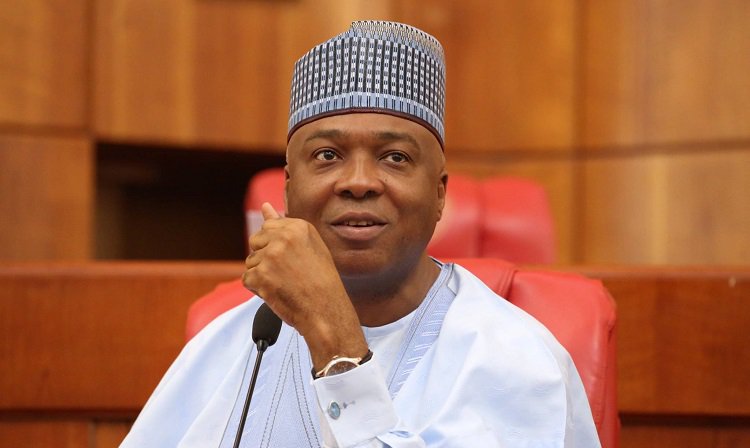 In 2011, Bukola Saraki retired his father, Olusola Saraki, from politics by backing Abdulfatah Ahmed against Gbemisola, his own younger sister, in the governorship race. Their father had been the godfather Kwara politics for decades and the popular saying was: "Anywhere Saraki goes, Kwara goes."

After controversially installing Bukola, his first son, as governor in 2003, Saraki – who was senate leader in the second republic – wanted the younger sister as the next governor and pulled every trick in the book. He failed, Bukola had his way and the conclusion was that Kwara now had a new godfather.

Well, not for too long. Bukola's reign lasted for exactly eight years. He will not be returning to the senate and, except his party,the PDP, wins the presidential election and he gets a key position, the senate president may be on his way to political oblivion.

The nation's number three citizen was defeated in the Kwara central senatorial district race by Ibrahim Oloriegbe of the All Progressives Congress (APC) who polled 123,808 votes to defeat Saraki's 68,994 – a margin of 54,814.

A former governor of Kwara state and two-time PDP presidential aspirant, Saraki's defeat is the biggest news so far in the 2019 general election. Here are five possible factors that may have caused Saraki's fall.

THE 'O TO GE' MOVEMENT

For some years now, Kwara residents have been under the leadership of the Saraki family, a culture many refer to as the 'Saraki dynasty'. Saraki's late father, Olusola, was known for installing governors. In 2003, his son took over from Mohammed Lawal as governor of the state, an office he held for two terms. From there, he proceeded to the senate form where he is said to have been calling the shots in Kwara.

But as time went by, the people were said to have been "fed up" of the influence from Saraki's family and gradually, a popular movement known as 'O to ge!' began. Loosely translated as 'enough is enough', the movement – or revolt as you may wish to call it – was spearheaded by key political figures in Kwara including Abdulrahman AbdulRazak, APC governorship candidate in the state, with the help of prominent figures there such as Lai Mohammed, minister of information and culture.

Time and again, Mohammed lamented about the "Saraki dynasty." The minister once said: "The main issues here have to do with how our state has been governed in the past 50 years, 40 of which have been dominated by a single family. What has happened to the commonwealth, which has been cornered by a single dynasty at the expense of the people?"

Fun fact: With what we understands that some of the voters did not even know the name of Saraki's main challenger; they were simply motivated by "O to ge".

Another key factor that led to the 'downfall' of Saraki is the popularity of President Muhammadu Buhari. The president, it was gathered, is even more popular than Saraki in in most parts of the state.

Interestingly, as the results of the presidential election tickled in, figures showed Buhari was having a comfortable lead in Kwara against Atiku Abubakar of the PDP, despite Saraki being his (Abubakar) campaign director-general.

Apart from the fact of the dwindling influence of the Saraki family following the 'O to ge' movement, the presence of Lai Mohammed, the information minister, helped boost the president's popularity. In fact, in the build-up of the elections, Kwara was one of the major states of interest for the president and of course, the minister acted as the president's front as events played out.

SORE RELATIONSHIP WITH THE PEOPLE

It is believed that Saraki's not-so-good relationship with the people of Kwara robbed him of some votes in the senatorial election.

Some reTheCable claimed to TheCable claimed he does not have a good relationship with the people like his late father Olusola. "He is not free with his people like his father was," a resident said when asked about the senate president. "People used to throng to their house when the father was alive but not anymore."

OFFA ROBBERY

On April 5, 2018, armed robbers attacked banks in Offa, Kwara state, killing 33 people, including pregnant women and 12 police officers. It later emerged that some of the suspects had links to Saraki and the Kwara state government. This created a major PR disaster for Saraki as he became publicly involved in a spat with the police hierarchy.

http://gyonlineng.com/end-of-the-saraki-dynasty-kwara-politics/

The tragedy shook Offa to his very roots and apparently tarnished the image of Saraki in the state, and this might have contributed in no little to cutting down his influence and hurting his political fortune.

While addressing a press conference in Lagos earlier this year, Oloriegbe had accused Saraki's family of not sharing in the "common heritage" of the people of the state. He also made it a point of duty to restore the state's "lost values".

The APC candidate had said: "In the past 16 years, our society has been in the grip of people who do not share our common values and heritage. They are dealers whose concerns are at variance with the people's aspirations. They are leaders with (an) inordinate appetite for wealth acquisition. They are political voyagers and power merchants. They don't share our Islamic values and culture of leadership."

'WRATH OF CIVIL SERVANTS'

A key factor that dealt a massive blow on Saraki's ambition is the "poor welfare" of workers in Kwara state. Residents who spoke to TheCable complained the civil servants both at state and local government levels are usually not paid their salaries – and when they eventually get them, the salaries come in percentages.

"Sometimes, they pay workers as low as 30 percent," a resident said, adding that workers have been abandoned over the years.

But Saraki is not the governor – so why direct their frustration at him? "Ask a typical Kwara man what his issue is and he may tell you Saraki has no paid us," another resident told TheCabe. "It is true he is not the governor but he is the one calling the shots; so the people know if Saraki wants salaries paid, they will be paid." Many believe that Kwara resources are still under his control.
Governor Adeleke Frowns at Delay in Payment of November Salary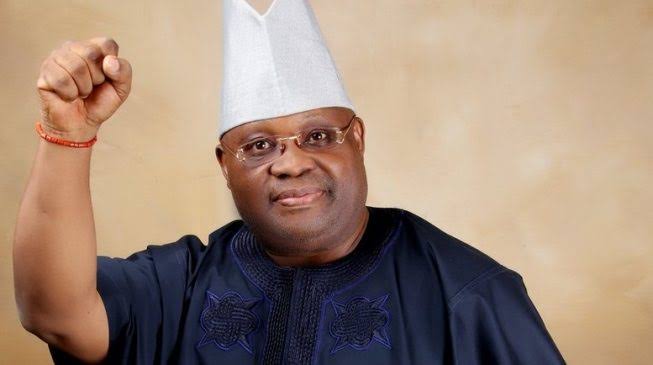 Governor Adeleke Frowns at Delay in Payment of November
Salary
●Orders Submission of Salary Schedule within 24 Hours
Governor Ademola Adeleke has frowned at the delay in the payment of November salary, ordering the submission of salary schedule to relevant office within 24 hours.
Issuing the directive after taking briefing from the Federal Ministry of Finance, Governor Adeleke instructed the desk officer to ensure complete submission by outstanding agencies.
Top officials of the ministry had attributed the delay in salary payment to the failure of some agencies to submit their salary schedule on time.
Governor Adeleke consequently directed immediate conclusion of the processes, affirming that his administration is averse to inconveniences the delay has forced on the state workforce.
Signed:
Mallam Olawale Rasheed,
Spokesperson to the Executive Governor
FHC Verdict: Adekoya hails judiciary, says 'no victor, no vanquished'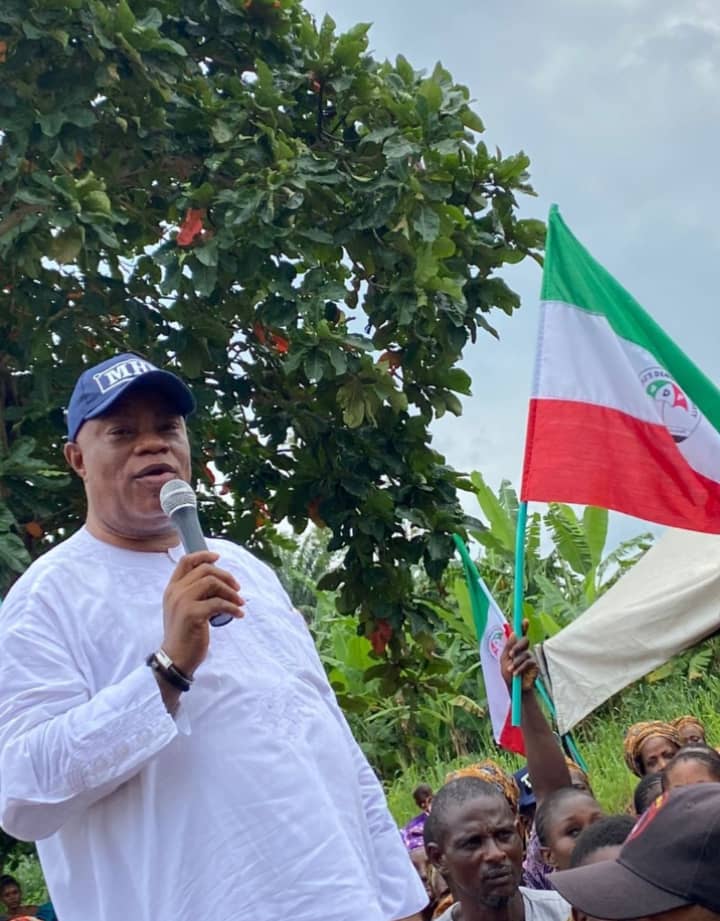 FHC Verdict: Adekoya hails judiciary, says 'no victor, no vanquished'
The Federal High Court sitting in Abeokuta, the Ogun state capital, on Wednesday, 30th November, 2022, struck out two suits challenging the May 22nd, 2022 primary election which produced Rt. Hon. Abdel-Majid Adesegun Adekoya (ATTACKER) as the House of Representatives candidate of the People's Democratic Party (PDP) for Ijebu-North/Ijebu-East/ Ogun Waterside Federal Constituency in the February 2023 election.
Reacting to the judgement, the Deputy Minority Whip of the House of Representatives, Rt. Hon. Abdel-Majid Adesegun Adekoya (ATTACKER) commended the judiciary for taking into consideration what is right and serving justice, appropriately.
"I was truly overwhelmed by the judgement. This is what our law institutions should do -always standing by what is right at all times to avoid the miscarriage of justice. The judiciary has once again justified the confidence we reposed in them", Adekoya said.
Speaking further, Adekoya appealed to the duo of Hon. Tele Ogunjobi, Mr. Kenny Bello and other aggrieved members of the party to sheath their swords, noting that it is a "no victor, no vanquished" situation. He maintained that as members of the same party, there is bound to be disagreement but it does not make them enemies.
"I shall be visiting my brothers – Hon. Tele Ogunjobi and Mr. Kenny Bello very soon to iron things out and map out strategies to ensure our party emerges victorious in 2023. There is no champion for ever. Someday, I'll vacate this seat and I see them both as perfect successors. As it is usually said that success without a successor is a successful failure. By that time, I shall be willing to offer my utmost support to whoever gets the mandate between them" ATTACKER concluded.
Adeleke Reverses Self On Sack Of Civil Servants, Monarchs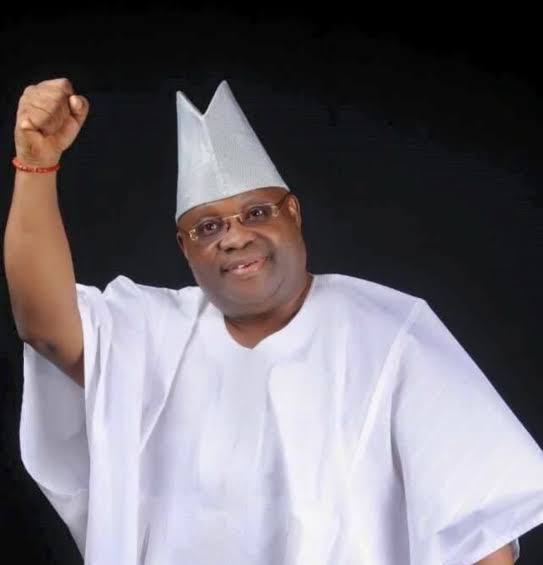 Adeleke Reverses Self On Sack Of Civil Servants, Monarchs
Osun state Governor, Adeleke said yesterday his administration has not sacked any worker and dethroned three monarchs.
Adeleke spoke against the earlier announced Executive Order 3, 4 and 5, which stated nullification of employment, appointment made by former Governor Adegboyega Oyetola from July 17, 2022 till his inauguration and vacation of the throne of three monarchs appointed by past administration.
The order states: "All employments in the service of Osun State Government made in any capacity into any capacity in all the ministries, departments, agencies, commissions, boards and parastatals after July 17, 2022 are hereby nullified.
"All appointments in the service of Osun State Government made in any capacity into any capacity in the ministries, departments, agencies, commissions, boards and parastatals after July 17, 2022 are hereby reversed.
"All appointments of traditional rulers made by Osun State Government after July 17, 2022 are hereby ordered to be reviewed to ensure there was strict compliance with due process of chieftaincy declarations and native law, custom and tradition relating to such chieftaincies. In the case of Ikirun, Iree and Igbajo, to avoid further breakdown of law and order, the appointments of Akinrun of Ikinrun, Aree of Ire and Owa of Igbajo are hereby put on hold pending review. Subsequently, the palaces of Akinrun of Ikirun, Aree of Iree and Owa of Igbajo should remain unoccupied, while security agencies are hereby ordered to take charge."
However, the governor through his spokesperson, Olawale Rasheed, speaking yesterday on a private radio station, Rave FM, in Osogbo, during a talk show programme, 'Frank Talk', said Adeleke had not sacked any worker.
,
He said the appointment and employment made by the Oyetola administration would be reviewed to ensure legality and due process, stressing that nobody had been sacked, the executive order was misquoted.
All Progressives Congress (APC) in Osun State has described the setting up of review panels by Governor Adeleke as an afterthought designed to arrive at predetermined outcomes.
The party urged the governor to settle down to study the handover notes, so as to prevent the blunders he was committing.
In a statement signed by its Director of Operations, Sunday Akere, APC said: "We told you from day one that these people have nothing to offer. We can all see from their first action that they are even confused.
"They had told us long time ago that they were coming to sack. They came and announced it. Why set up a panel after taking a decision? What they are doing can be likened to doing ablution after observing prayers. Who does that?"
Governor Adeleke has ordered the dissolution of non-statutory boards.
Spokesperson Malam Olawale Rasheed said in a statement that the directive was conveyed to heads of ministries, departments and agencies by Mr. Teslim Igbalaye, the Secretary to the State Government