I dated him for 18months, discovered he is mentally unstable….- says victim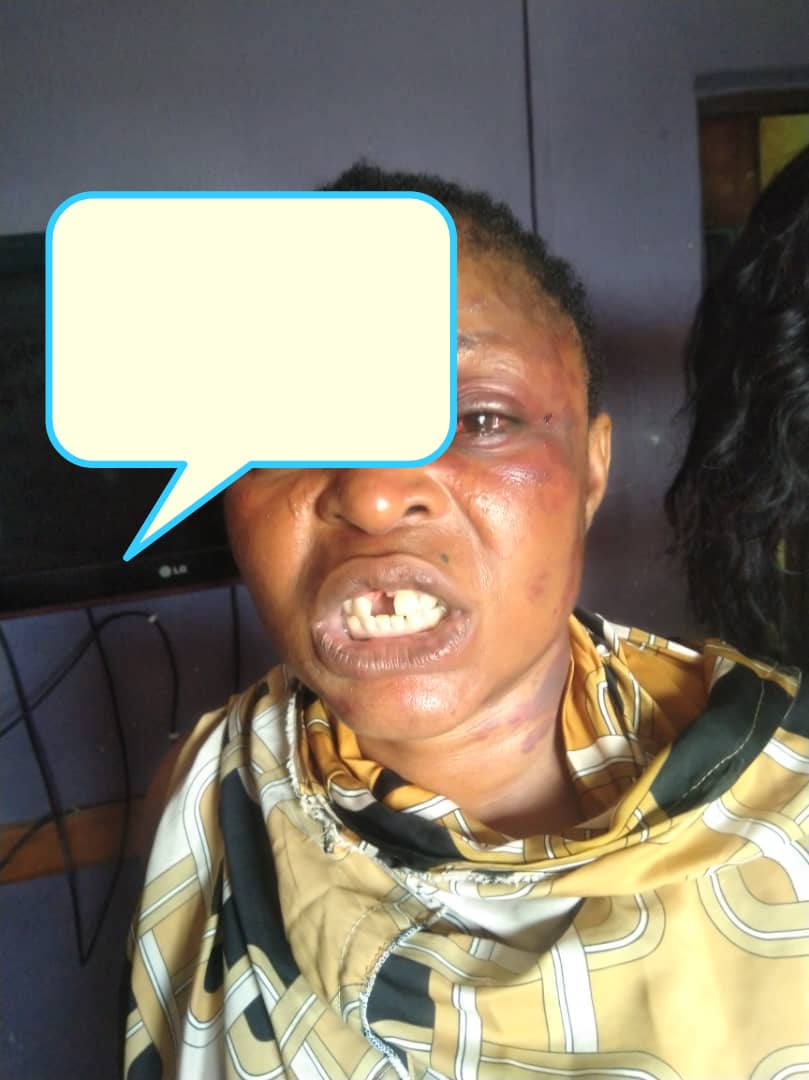 By Ifeoma Ikem
A 42 years old, widow mother of two was merciesssly beat up by her estranged friend to stupor for asking him to return her generator she led to him some time ago.
The perpetrator, Fatia Sanni a resident of No 41 Matins street, Mushin, alledgedly push the victim from the 1st floor of the a storey building down were the victim sustains injuries all over her body.
According to the victim, who claimed to have gone to the suspect house in order to collect her generator set she borrowed the perpetrator because she wanted to used it in her shop due to the one she is using in the shop is faulty . " before this incident, we are no longer lover since December , l borrow him the generator when he told me that they do not normally have light in their area that was why I released the generator to him,".
Sahara weekly,gathered from the victim that the perpetrator always behavior abnormal i dated him for 18months I discovered he is mentally unstable decided to call off the relationship since December before he will kill me for my children.
" I have call to inform him that I want to use the generator because the one at my shop is faulty, I don't have money to repair it for now,i did not know is going to unleash terror on me"".
The incident was reported by the convener, Advocates For Children And Vulnerable Persons Network (ACVPN), Mr Ebenezer Omejalile and also the matter have been reported to police by the victim.