I Go Dye Presents Mansion to Son as Birthday Gift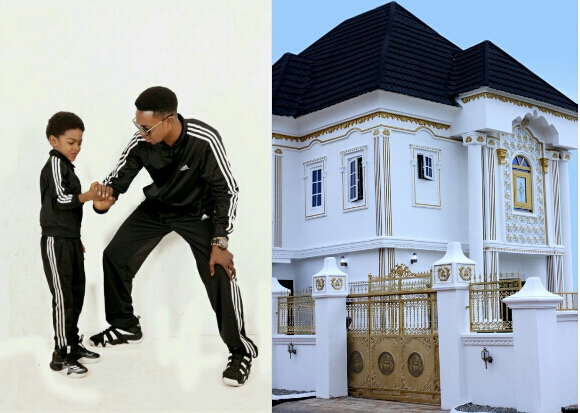 Ace humour merchant, I Go Dye, born Francis Agoda has done what every good father would want to do for their kids in a special as the talented comedian  presented a newly built mansion as present to his son as he clicks 9 today.
The house, which seems to stand on its own ground, with all modern finishing, is a palatial edifice, painted in all-white with stripes of gold to give off a picture of sheer splendour. And he confirmed this via his social media handle today .
No doubt, the building must have put a huge dent in the comedian's bank account….