IDUMUJE-UGBOKO CRISIS: SOCIAL MEDIA, TIRED OF LIES ABOUT NED NWOKO…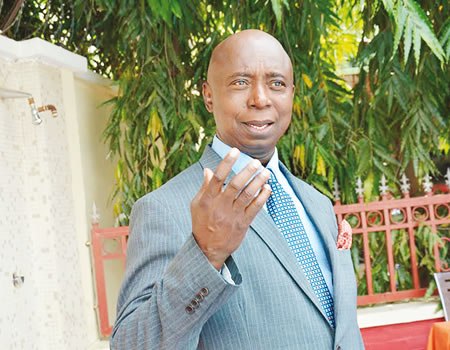 The social media especially Facebook had been suffused in recent times with a tale of two themes. One a personality, PRINCE NED NWOKO and second a community, IDUMUJE-UGBOKO.
The tone of the narrative on Ned Nwoko and Idumuje-Ugboko ( the land of his birth) had followed a pattern – hostile, bitter and hateful.
A babbling bard like an angry bird has been singing and singing and singing….
We call it IWEDIKE! ( Resentful begrudge of nobility)
The diatribe mostly by Ned Nwoko's fellow tribesman (Azuka Jebose) from Onicha-Ugbo has been spewed for too long now with repetitive dissonance, tasteless in intent and meaningless in value.
Same old lamentations. Same old lies – Ned Nwoko is a land grabber, Ned Nwoko is a bully. What a boo!
The Ned Nwoko Media and Communication Directorate has reached its wit's end watching a boring circus of empty song jarring the ears morning, afternoon and night – every day! Social media is tired. We are tired of tales.
By strategy and orientation, we are totally averse to rebutting aggressive charges. Reason that a comeback to an insult ( no matter how festering ) is not often the best elixir for a riposte for obvious purposes.
By Ned Nwoko's radiant standing, he can never descend to the gutter. A man with so much glory and honour pampered by amazing grace can only walk in fanciful measured steps. No decent man will lace his shoes to run after nothing. It makes no sense to dignify nonentity. To do such would be infra dig. So let it be with Ned Nwoko and his minuscule maligners.
But for social courtesy, it is necessary to make particular clarifications.
Contrary to the story of chroniclers of falsehood, Ned Nwoko is not land grabbing Idumuje-Ugboko Prince. He stands today at the centre stage of endless ovation with the development of the first sports university ever in sub Saharan Africa, STARS University located in his home town. A multi billion Naira timeless legacy that would from generation to generation celebrate the mythic destiny of one man interlaced with the good fortune of a people – Anioma and far afield.
It is on record as a proven fact that all Idumuje-Ugboko farmers had been compensated by Hon. Prince Ned Nwoko of which over 200 million Naira was spent for compensation over the land acquired for the building of the university and an international golf course.
The irony of the 90 hectares granted with C of O is that it is the same land that various Onitcha-Ugbo families claim belong them and the Ned Nwoko foundation has paid these families close to 200 million Naira just for peace sake.
The idea for the settlement was to stop them from farming at the golf course land, within the STARS university.
Though most of the farmers are not the original owners of the land as they are itinerant crop cultivators and strangers farming on Idumuje-Ugboko ancestral land, they were paid compensation for peace and harmony, sequel to a request by the then Obi of the kingdom, the late Obi Albert Okwuwadiegwu Nwoko.
It bears emphasis to state that all documents relating to the ownership of the land where the STARS university is located, were duly and legally acquired by Hon . Prince Ned Nwoko.
No one has been forcibly dispossessed. So the tale of a 92 year woman allegedly locked out of her farmland is false. An old story fabricated in futility to hoodwink.
It is worthy of note that in deference to the implementation of the peace agreement brokered by the Obi of Owa kingdom, HRM Emmanuel Efeizomor and other royal fathers in Anioma area, to withdraw all cases in court including the land dispute, Prince Ned Nwoko has fully complied.
On criminal murders in Idumuje-Ugboko, it is silly slander to link Ned Nwoko. He has no hand in such gory crudity.
There was the incident of one Ugochukwu Nkenchor and another Onicha-Ugbo boy who were fighting over a farmland with cult groups resulting in Ugo's tragic death. The farmland in dispute is far from the STARS University land. The murder case is with the police and of no interest to Prince Ned Nwoko or his family.
The other case was on Sunday 13th October 2019 involving one Ogogo Blessing, who came into Mount Ned Nwoko's Resort Idumuje-Ugboko with his girlfriend to swim in the pool under rain unknown to the managers of the tourist centre. He eventually drowned. He did not use the life guard and the security couldn't have helped him under that circumstance.
The Mount Ned Nwoko Resort is a public place where people from all walks of life come in for functions and tourism. The management has been extremely careful in security arrangements.
Blessing's case was like a man who doesn't know how to drive getting on the wheels of a car without permission and crashes the car killing himself. It was practically a suicide mission. Who do you blame?
It is important to note that Prince Ned Nwoko has shown empathy to the family of the deceased led by one Ifeanyi Ogogo, a Pastor with the Mountain of Fire Ministry, Issele Uku. Only a man with innate fellow-feeling over human grief he never caused could have been this humane. How is Ned Nwoko a murderer?
The infamous mayhem in Idumuje-Ugboko relating to lingering kingship tussle was never at any time plotted by Ned Nwoko. As a man of peace with refined temperament, his conducts are above board. That clearly explains why he has been demanding for SOCIAL JUSTICE over the bloody infractions in his beloved community as a conscientious son of the land.
He believes in rule of law and not propaganda. That those who organized and funded the terror in Idumuje-Ugboko as well as their foot soldiers must be tried as charged. He supports their prosecution as well as the trial of any person that runs foul of the laws of the land. They are being tried for the crimes committed against others. The consequences of not being punished is rather imagined. Deterrence is essential. He asks for no more, no less.
That is all the blackmail and frenzied attacks on his reputation.
All the distractions and lies against him are from people who loath his fortune and good nature.
The Nwoko royal family of Idumuje-Ugboko knows Prince Ned Nwoko. They appreciate what he is building for humanity. They know his background and understand that he will be the last person to use force or violence on anyone. Too sophisticated for that. But they also know that he is not a push over. No one can revoke a land allocated for a noble cause as a university. It will not happen!
We dare say that the vilification of Ned Nwoko will remain a useless vice.
A million traducers and more can never achieve what Prince Ned Nwoko has garnered in life. Thanks to grit and divine grace. He has over 500 students on his scholarships both in Nigeria and abroad. He caused the Asaba Benin road to be dualized. He not only got NDDC to do the Onicha-Ugbo-Idumuje-Ugboko-Ewohimi road but also spent N100 million to maintain the road. He ended Nigeria's economic recession. He helped to settle Paris and London club loans for states and local governments across the country. Millions of people were paid or employed because of the refunds the governments received. He has put Idumuje-Ugboko on the world map with the STARS university.
On social media, the defamers song of sorrow is that Ned Nwoko is buying land in his village with his money! Most of them are destitute. They cannot afford to build a house in their homestead. Homeless. None can even visit home. They are neither here nor there. Rudderless without roots like Kenyan folklorist Gerald Angira's lost "child of no world ".
LIES have no legs. Crippled by retrogression. Truths beget motion. Blooming glory and life. Here is the trajectory of Ned Nwoko. Light is his lot.
Now to his disparagers! Drum your loudest beat to denigrate Ned. Conjure the most grotesque adjective to label him, mimic Goebbels propaganda to paint him, deploy your worst. Keep gloating. You are just pining in self pain.
You are wasting your time.
We are tired of your sick tales if you are not tired.
The name will not change. Ned is Ned!
He rings a long bell that sounds world wide. He is a Prince of Idumuje- Ugboko. He is a billionaire. He is a philanthropist, He is an international lawyer. He is the founder of one of Africa's most prestigious universities. The first black African explorer to visit the South Pole, Antarctica on continental anti-Malaria mission. The famous husband of Nollywood Star, Regina Daniels.
NED NWOKO MEDIA.
PRESIDENT TINUBU CONGRATULATES BISHOP DAVID OYEDEPO AT 69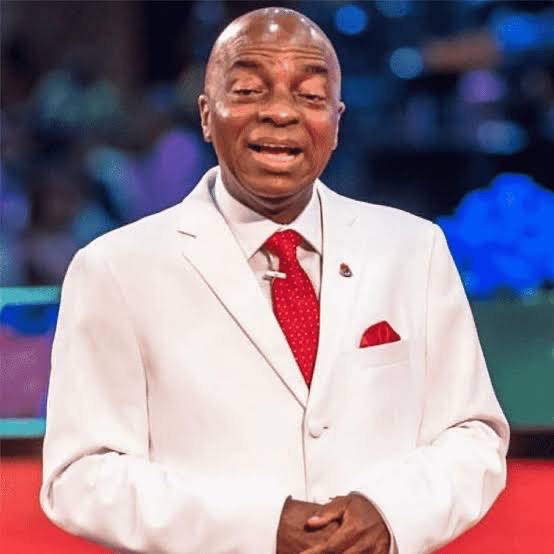 PRESIDENT TINUBU CONGRATULATES BISHOP DAVID OYEDEPO AT 69
President Bola Tinubu warmly felicitates with the Presiding Bishop of Living Faith Church Worldwide (Winners Chapel International), Dr. David Oyedepo, on the occasion of his 69th birthday on September 27, 2023.
President Tinubu affirms that the words and works of wisdom demonstrated by the visionary gospel leader continue to resonate within and beyond Nigeria, impacting greatly on the economy in the areas of education, healthcare, infrastructure, banking, publishing and transportation.
The President acknowledges the great strides of Bishop Oyedepo in pursuing personal, intellectual and spiritual development for humanity, while encouraging many to grow through the practical teaching of the Word of Faith with remarkable results in the expansion of the ministry.
President Tinubu believes the lifestyle of the Bishop, reflected in his teachings on love, peace, prosperity, faith and wisdom, remain exemplary even as his dedication to building lasting institutions and a God-fearing generation speaks of his unequivocal commitment to God.
The President prays that the Almighty God will continue to fortify and multiply His grace on Bishop Oyedepo and his family.
Chief Ajuri Ngelale
Special Adviser to the President
(Media & Publicity)
September 26th, 2023
PRESIDENT TINUBU HAILS SCION OF AWOLOWO DYNASTY, SEGUN AWOLOWO, AT 60
PRESIDENT TINUBU HAILS SCION OF AWOLOWO DYNASTY, SEGUN AWOLOWO, AT 60
President Bola Tinubu joins Nigerians and well-wishers globally in celebrating the pioneer President of the National Promotion Organisations of the Economic Community of West African States and current Executive Secretary of the National Action Committee on AfCFTA, Mr. Segun Awolowo, as he turns 60 on September 27, 2023.
President Tinubu shares in the immense joy of this important milestone with the scion of Chief Obafemi Awolowo's family, while congratulating the former Chief Executive Officer of the Nigerian Export Promotion Council (NEPC) for sustaining the legacy of the family in public service.
The President recognizes the zeal, courage and wisdom that Mr. Segun Awolowo has brought into the positions of leadership he has previously held, with an admirable profile of working with every President of Nigeria since 1999, while leaving behind his trademark works of excellence at every stage.
As Mr. Awolowo clocks 60, President Tinubu appreciates the sacrifices of the legal practitioner, who accepted the call to serve the country at a young age, and continues to inspire younger generations to imbibe the virtues of excellence and patriotism in service.
The President prays for the well-being of Mr. Segun Awolowo and his family, while wishing him many more years in good health and quality service delivery in his present and future endeavours.
Chief Ajuri Ngelale
Special Adviser to the President
(Media & Publicity)
September 26, 2023
MOHBAD SHOULD HAVE RUN TO US, OPC SAYS, AS IT DEMANDS JUSTICE FOR LATE RAPPER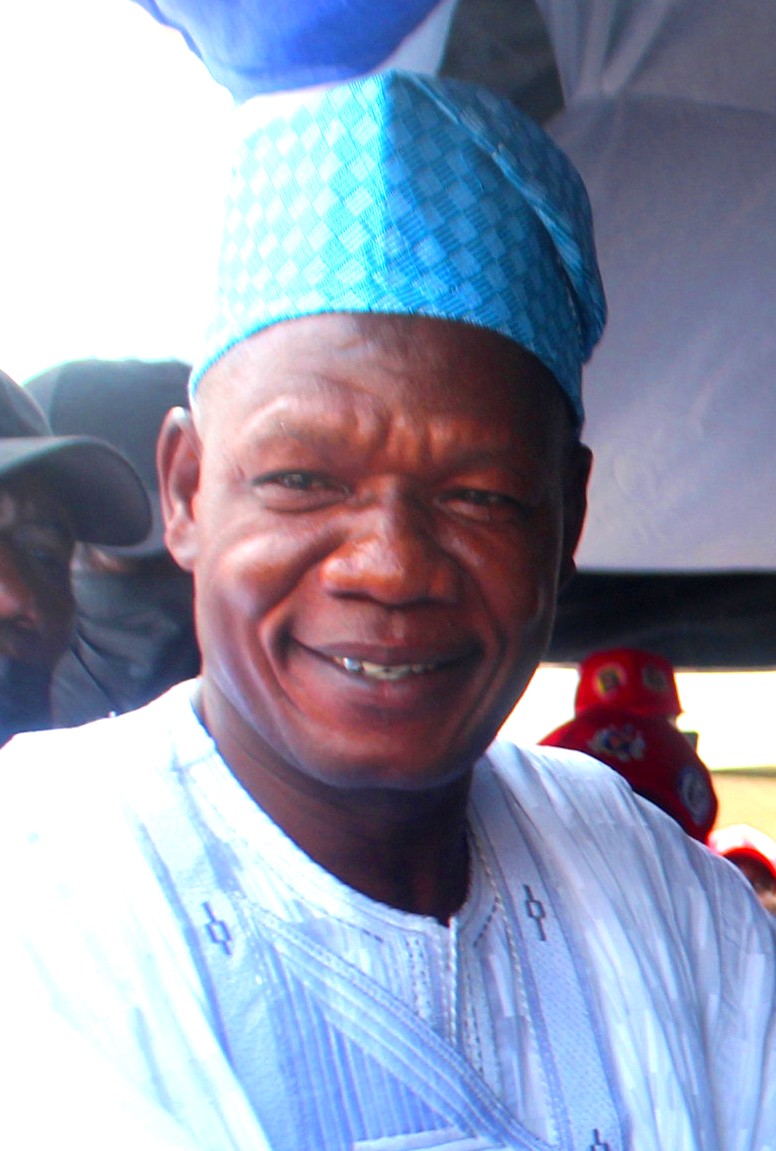 MOHBAD SHOULD HAVE RUN TO US, OPC SAYS, AS IT DEMANDS JUSTICE FOR LATE RAPPER
The Oodua People's Congress (OPC) has lamented the death of the Nigerian Rapper Mohbad who died recently at the age of 27, saying, if he had opened up to the group about his 
travails
, he would have been kept safe from his attackers.
In a message of sympathy to Mohbad's immediate family, management team and worldwide fans,.OPC President, Otunba Wasiu Afolabi, described the death of Mohbad as an unquantifiable yet avoidable tragedy.
"OPC sees the death of this promising, hardworking and talented young musician as a personal loss because he was a true Yoruba Ambassador, whose songs and craftsmanship promoted the Yoruba language and people," said Afolabi in a press statement on Monday by the OPC General Secretary, Comrade Bunmi Fasehun.
"However, we believe he, his parents and management ought to have involved the OPC when the disagreement between Mohbad and other associates escalated to the point of intimidation, assault and haunting.
"OPC has successfully mediated in such cases in the past and we have brought peace and harmony to such feuding parties to the satisfaction of all and sundry.
"Sometimes we act alone and sometimes in collaboration with the Police Force, Civil Defence and DSS. But at the end of the day, we protect the weak against the strong oppressor.
"Where necessary, we can take the case directly to the government. But in most cases, the mere mention of OPC being involved will bring sanity to all concerned, no matter who that person or organisation considers himself to be.
"And I dare say that Mohbad would have lived a better quality of life, and would most likely be alive today, if he and his people had brought his troubles to OPC.
"Meanwhile, we want to use this medium to urge the police, DSS and government to bring to justice all the individuals and groups who contributed to the oppression, harassment and beating of this young man. It doesn't matter whether such tormentors contributed directly and indirectly to his death. There are enough video evidence and living witnesses to give Mohbad justice in the law courts, even if the charges will be for assault, battery, conduct capable of causing a breach of the peace and attempted murder.
"In addition, all the police officers and formations that refused to act in his complaints should all be brought to book for official sanctioning."
According to Afolabi, OPC, as a socio-cultural organisation, stood for peace and justice as well as the security of the community and the nation at large.
He recalled that since its formation by the Late Founder, Dr. Frederick Fasehun in 1994, the organisation had not only contributed security personnel for guarding the community, but had been involved in providing safety for petroleum pipelines in the South-West.
Afolabi recalled that at the height of its struggle against military rule, the organisation OPC boasted no less than 6 million members.
COMRADE BUNMI FASEHUN,
OPC General Secretary.