IGR: Ogun refutes BudgIT report, as NBS confirms state's true position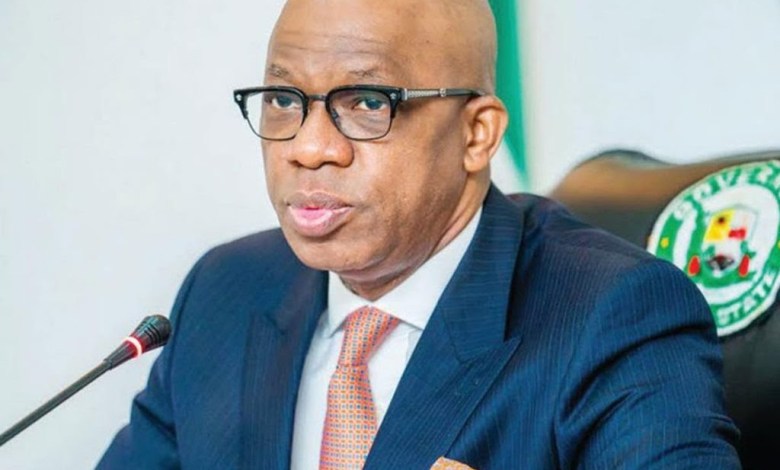 IGR: Ogun refutes BudgIT report, as NBS confirms state's true position
The Ogun State government has refuted the statistical agency, BudgIT Foundation's widely publicised report on internally generated revenue across the 36 states of Nigeria titled "State of States, 2022 Edition" with respect to the state's financial health status.
In a letter to the foundation's director by the state Commissioner for Finance, Dapo Okubadejo, the state government described BudgIT Foundation's ranking of Ogun State as having an IGR of N78.17bn for 2021 as inaccurate and misleading.
It provided the State 's Audited report from the Joint Tax Board and the state's Audited Financial Statement, which put the state's IGR for 2021 at N100.9 bn.
It, therefore, demanded a retraction of the said publication, which it said had caused the Gateway State reputational damage, and a publication of the updated figures and the true ranking of the state on BudgIT Foundation's website.
The Ogun State government's position has indeed been corroborated by the National Bureau of Statistics (NBS) which, on Tuesday, released the correct IGR figures for Ogun State, confirming the efforts by the Dapo Abiodun-led administration to put the economy on a sound footing and make Ogun Nigeria's top investment destination.
According to NBS, in its latest report, the 36 states and the FCT recorded IGR to the tune of N1.89 trillion in 2021 as against the 2020 figure of N1.56 trillion of IGR in 2020, a 22 per cent year-on-year positive growth.
According to the report, Ogun, which grew its IGR from N50.6bn in 2020 to N100.7bn in 2021, performed excellently on the IGR index, being only out-performed by Lagos State, Nigeria's economic capital (N753.3bn); the Federal Capital Territory (FCT N131.9bn) and Rivers State, a top oil-producing state (N123.3bn).
According to notable industrialists and investors such as Tony Elumelu and Alhaji Aliko Dangote, Ogun, Nigeria's most industrialized state, has benefited massively from Governor Abiodun's experience as a board room guru before his foray into politics and election, on May 29 2019, as the fifth democratically elected governor of the Gateway State.
Kunle.Somorin
Chief Press Secretary to Governor Dapo Abiodun
Emmanuel fadipe….the face of humanity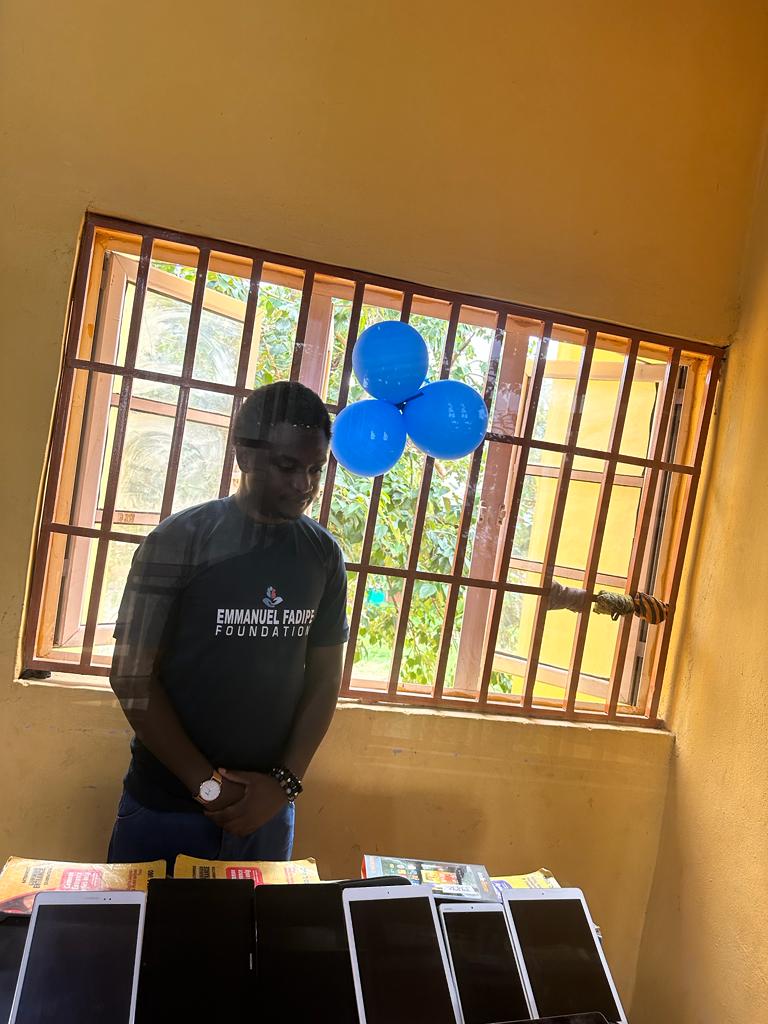 Emmanuel Fadipe…..the face of Humanity.
Sahara Weekly Reports That Emmanuel Fadipe the CEO of Emmanuel Fadipe Foundation whose personality over the years have been a great motivation to alot of young people all around the world have once again shown his selflessness through his interstate ICT project which he titled " 'Expanding the academic and career horizon of students through technological advancement, scientific growth and skill acquisition". The foundation once again made history through this project by donating high quality technological gadgets ranging from iPads, laptops etc. for the collective use of all the students in the institutions selected. The two day event covered four schools in Lagos state and these schools include Temidire Primary School, Oke Odo, Alimosho, AanuOluwapo Primary School Alimosho, Community Primary School Oke Odo, Alimosho and Community Secondary School, Akowonjo. Asides the donation of these gadgets to the above mentioned schools, the two day event also included academic ,capacity building and career development sessions which was well handled by professionals in different disciplines.
Emmanuel Fadipe who have won a lot of international awards in Academics,leadership and humanitarian endeavours is known characteristically for his humility, quietness and cultural values. His exceptional leadership when he led different organisations in diaspora recorded outstanding achievements and established great legacies which have structurally reinforced the organisations till date. His led administrations in different organisations experienced numerous historic achievements which include ensuring the discharge and acquaintance of wrongly sentenced Nigerians in diaspora is achieved, timely rescue of mentally depressed individuals at the edge of committing suicide, passionately discovering and promoting talents among Africans in diaspora, providing prioritised privileges for Nigerian students in government agencies, improving the general welfarism of Africans in diaspora;among many others
The Germany based doctorate researcher whose research discipline focus on Livestock infectiology and Environmental hygiene is reportedly planing to replicate the ICT project in other schools across the federation in the coming weeks. Report equally gathered that his foundation is set to ensure the sustainability of this project by providing solar energy power generation in most of the schools listed for the outreach. This and other value adding projects intended by the foundation will bring about immense development to Africa as a continent and the world at large.
The CEO of the foundation through his altruistic nature daily ensure that the objectives of the foundation is daily achieved and sacrificially pursue the course of humanity at the expense of his personal convenience and comfort.
Trait Media Boss, Olakunle Odetoogun Glitz In Two-In-One Celebration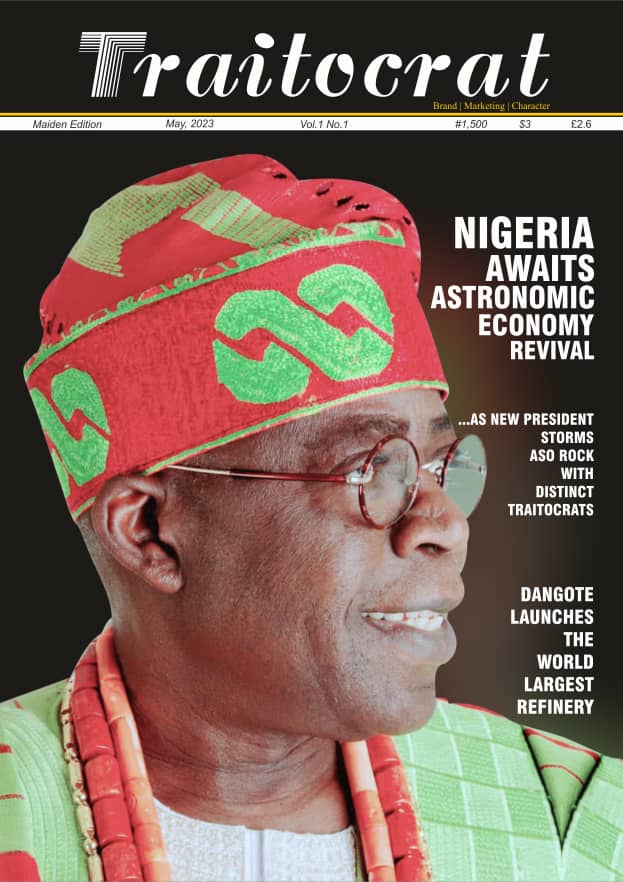 Trait Media Boss, Olakunle Odetoogun Glitz In Two-In-One Celebration
Sahara Weekly Reports That This effervescent media entrepreneur, Odetoogun A. N. Olakunke is presently blistering and glittering in a double-edged celebration of his birthday and launching of his intellectual 'baby', Traitocrat Magazine and Online platform.
The very hardworking, intelligent and investigative pen pusher like Odetoogun A. N. Olakunke belongs to the calibre of thoroughbred journalists who distinguish themselves as viable wordsmith and media experts with strong penchant for investigative journalism.
Odetoogun is appreciating the Almighty God who gave him the rare opportunity of witnessing yet another year in perfect health and all goodies of life. He is also using this medium to express his gratitude to business partners, advertisers, clients, family and well-wishers who have kept and are still keeping very strong faith in all his life's pursuance.
The astute member of the forth estate of the realms could be described as a man of unique intellectual endowments which he has used to propel the media image of Traitocrat Magazine and it's online platforms diligently.
Trait News celebrates you
Abbey Onas launches 'emilokan' fabric line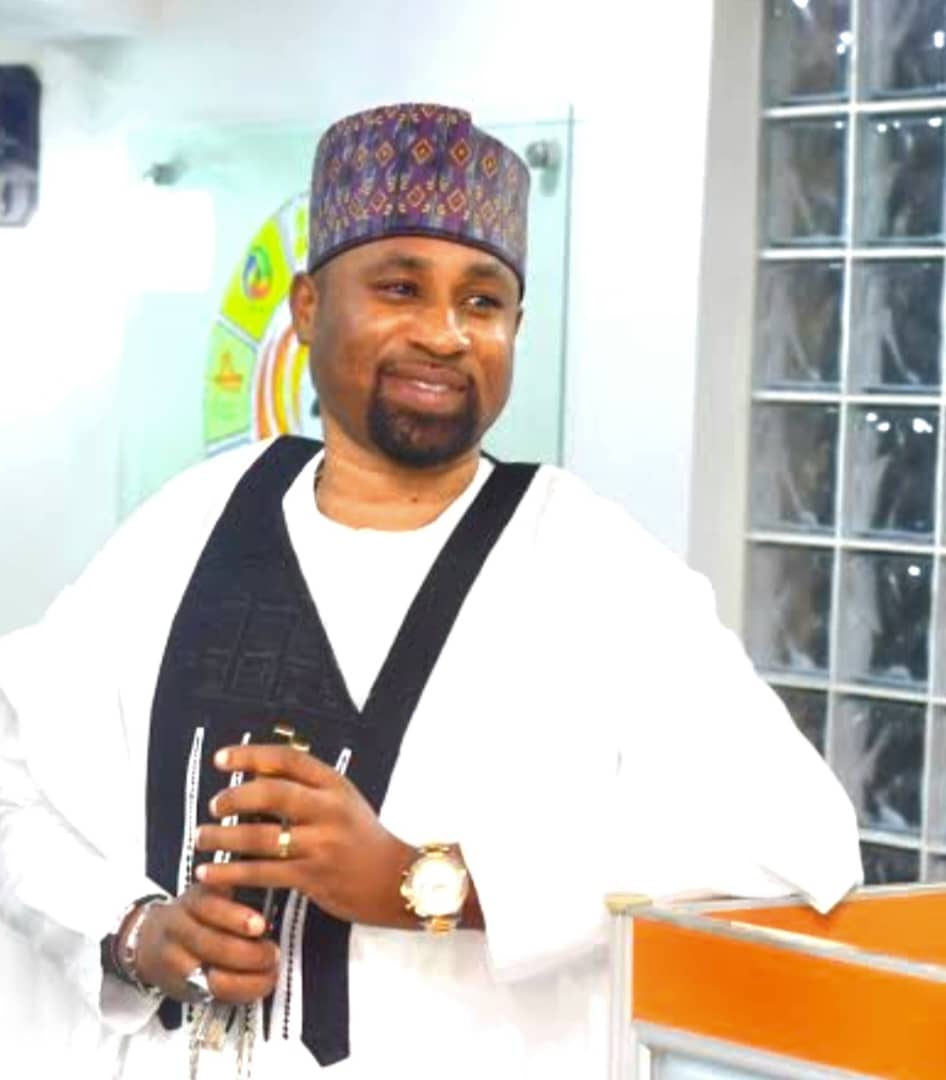 Dr Abbey Onas, a leading technocrat and the head honcho of ZGM Integrated groups of companies has conceived a new initiative in the fabric industry in the country and beyond with the sole aim of celebrating President-elect, Asiwaju Bola Tinubu on his historic victory at the presidential election in February.
The new initiative explores the fabric world with a new design pattern simply known as 'Emilokan' which was manufactured to suit what the modern generation tailored in line with current trends.
The unveiling and presentation event is scheduled to hold on June 3 at the Radisson Blu Hotel Ikeja-GRA, Lagos. Abbey Onas is channeling his weight to converge top political, business and society dignitaries at the event.
Expected dignitaries include Governors Babajide Sanwo-Olu and Abdul Rahman Abdul Razak, Rt. Hon. Mudashiru Obasa, Alhaji Tajudeen Owoyemi, Alhaji Olanrewaju Mohammed, Olofa of Offa Land, Oba Muftau Mohammed Oloyede and Elegushi of Ikate Land; Oba Saheed Elegushi amongst others.