IPOB/ESN Killings in Southeast: Peter Obi's Silence No Longer Golden – CLAN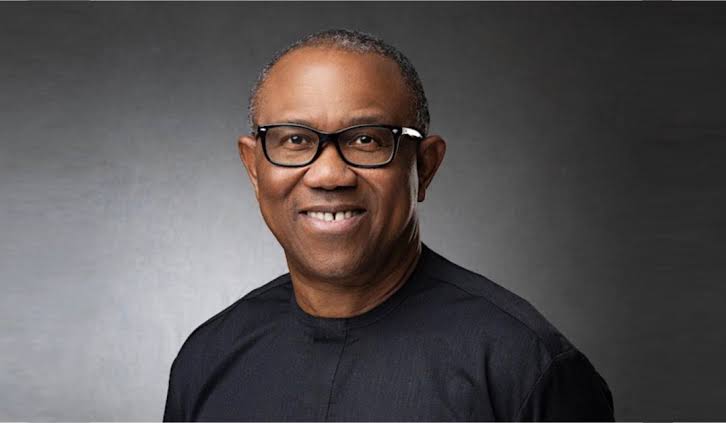 IPOB/ESN Killings in Southeast: Peter Obi's Silence No Longer Golden – CLAN
The Civil Liberty Advocates of Nigeria (CLAN) has noted with alarm the continued killing of innocent Nigerians in the southeast of the country by the Indigenous People of Biafra (IPOB) linked terrorists of the Eastern Security Network (ESN) operating under the franchise of Unknown Gunmen as we have now concluded true Nigerian patriots must be bold in condemning the criminal acts.
What we find more worrisome and more odious than the killings is the loud silence from the Labour Party (LP) presidential candidate, Mr. Peter Obi, who has refused to categorically speak against the carnage that IPOB and ESN have unleashed in the southeast even when is arguably the most important person from the geo-political zone to weigh in on the matter on account of his current political enterprise.
It is on account of this that the expectation among right thinking members of the society is that Mr. Obi would have by now roundly condemned the wanton waste of human lives by the terrorists under the pretext of agitating for self-determination, which actually undermines the Labour Party candidate's interest since he can only become president of a united Nigeria and not one fractured into ethnic enclaves as his kinsmen are agitating for.
In our view, irrespective of the political sensitivity associated with calling out those behind this wanton waste of human lives, Mr. Obi's refusal to swallow the bitter pill and demand an end to the killings by IPOB/ESN is a red flag that we are not taking lightly. The implication of his deafening silence is that he would be nonchalant when IPOB/ESN take their killings to other parts of Nigeria under his watch as president, assuming he was so elected.
CLAN has carefully evaluated Mr. Obi's indifference to the killing of Nigerians by these terrorists in the southeast and have concluded that it is becoming increasingly difficult for the Labour Party candidate to justify that he does not endorse the criminality of IPOB/ESN on account of ethnic sympathy because his stance on them or lack of it defies logic. From all indications, the terrorists interpret Mr. Obi's failure to censure them as encouragement to harm more people.
The lame excuses some of his associates have put up on his behalf are not tenable. For instance, arguing that there are terrorist killings in other geo-political zones is not contextually similar to what is going on in the southeast; the terrorists operating in the northeast and northwest have been the subject of denouncement and condemnation by some prominent politicians and influential people from these areas, who took such bold steps even when the perpetrators are of the same ethnic and sectarian stock as them. Besides, the terrorists in these other instances are acting on the basis of extremism and not separatism as is the case with IPOB.
We find it tragic that because of Mr. Obi's silence on this matter there are now insinuations that he has failed to properly respond to the threat posed by IPOB/ESN because the terrorists have collapsed the political wings of their organizations into his OBIdient movement. The explanation from those holding this view is that IPOB's hostile anti-Nigeria rhetoric have grown silent as such vituperations are now the hallmark of members of the OBIdient movement, some of whom are known IPOB online propagandists before their new roles as campaigners for the Labour Party candidate.
CLAN therefore insists that Mr. Peter Obi's silence on the killing of Nigerians in the southeast is no longer golden. We therefore demand that Mr. Obi calls IPOB and ESN to order to stop killings of innocent Nigerians, including his kinsmen and people of other sectarian and ethnic affiliations. He must speak out and not be a hypocrite.
–Maxwell John Eche,
Executive Director, CLAN
Governor Adeleke Frowns at Delay in Payment of November Salary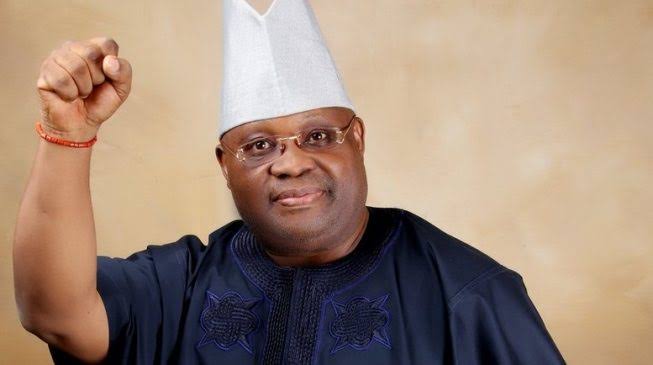 Governor Adeleke Frowns at Delay in Payment of November
Salary
●Orders Submission of Salary Schedule within 24 Hours
Governor Ademola Adeleke has frowned at the delay in the payment of November salary, ordering the submission of salary schedule to relevant office within 24 hours.
Issuing the directive after taking briefing from the Federal Ministry of Finance, Governor Adeleke instructed the desk officer to ensure complete submission by outstanding agencies.
Top officials of the ministry had attributed the delay in salary payment to the failure of some agencies to submit their salary schedule on time.
Governor Adeleke consequently directed immediate conclusion of the processes, affirming that his administration is averse to inconveniences the delay has forced on the state workforce.
Signed:
Mallam Olawale Rasheed,
Spokesperson to the Executive Governor
FHC Verdict: Adekoya hails judiciary, says 'no victor, no vanquished'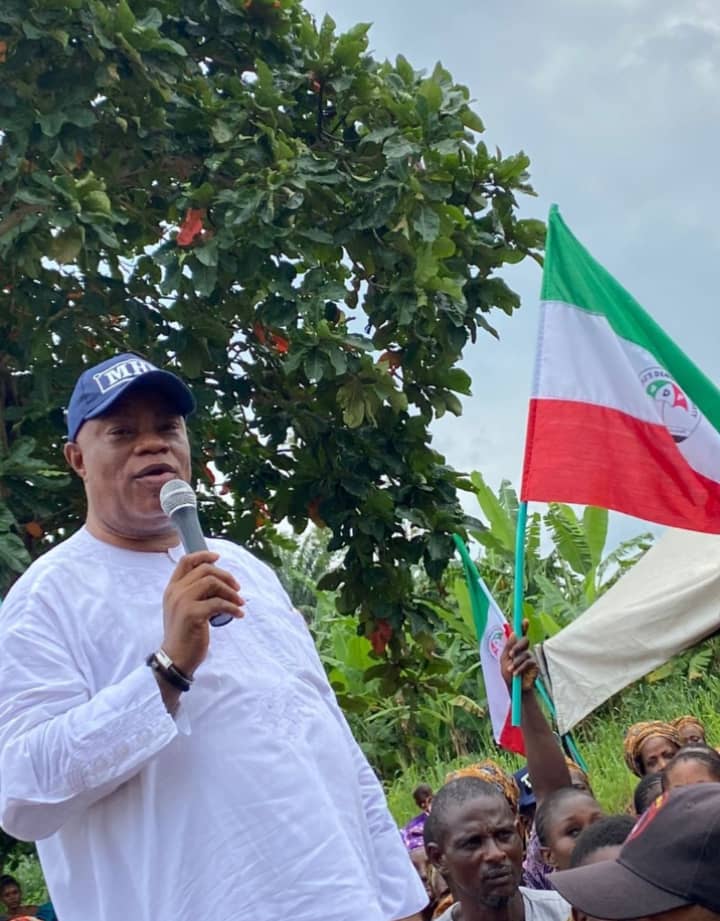 FHC Verdict: Adekoya hails judiciary, says 'no victor, no vanquished'
The Federal High Court sitting in Abeokuta, the Ogun state capital, on Wednesday, 30th November, 2022, struck out two suits challenging the May 22nd, 2022 primary election which produced Rt. Hon. Abdel-Majid Adesegun Adekoya (ATTACKER) as the House of Representatives candidate of the People's Democratic Party (PDP) for Ijebu-North/Ijebu-East/ Ogun Waterside Federal Constituency in the February 2023 election.
Reacting to the judgement, the Deputy Minority Whip of the House of Representatives, Rt. Hon. Abdel-Majid Adesegun Adekoya (ATTACKER) commended the judiciary for taking into consideration what is right and serving justice, appropriately.
"I was truly overwhelmed by the judgement. This is what our law institutions should do -always standing by what is right at all times to avoid the miscarriage of justice. The judiciary has once again justified the confidence we reposed in them", Adekoya said.
Speaking further, Adekoya appealed to the duo of Hon. Tele Ogunjobi, Mr. Kenny Bello and other aggrieved members of the party to sheath their swords, noting that it is a "no victor, no vanquished" situation. He maintained that as members of the same party, there is bound to be disagreement but it does not make them enemies.
"I shall be visiting my brothers – Hon. Tele Ogunjobi and Mr. Kenny Bello very soon to iron things out and map out strategies to ensure our party emerges victorious in 2023. There is no champion for ever. Someday, I'll vacate this seat and I see them both as perfect successors. As it is usually said that success without a successor is a successful failure. By that time, I shall be willing to offer my utmost support to whoever gets the mandate between them" ATTACKER concluded.
Adeleke Reverses Self On Sack Of Civil Servants, Monarchs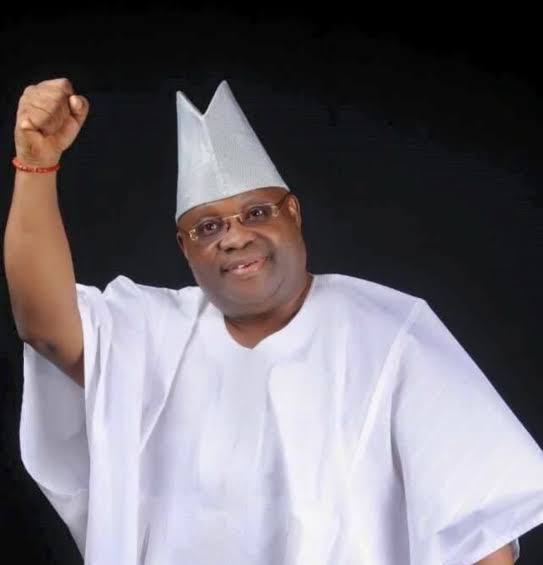 Adeleke Reverses Self On Sack Of Civil Servants, Monarchs
Osun state Governor, Adeleke said yesterday his administration has not sacked any worker and dethroned three monarchs.
Adeleke spoke against the earlier announced Executive Order 3, 4 and 5, which stated nullification of employment, appointment made by former Governor Adegboyega Oyetola from July 17, 2022 till his inauguration and vacation of the throne of three monarchs appointed by past administration.
The order states: "All employments in the service of Osun State Government made in any capacity into any capacity in all the ministries, departments, agencies, commissions, boards and parastatals after July 17, 2022 are hereby nullified.
"All appointments in the service of Osun State Government made in any capacity into any capacity in the ministries, departments, agencies, commissions, boards and parastatals after July 17, 2022 are hereby reversed.
"All appointments of traditional rulers made by Osun State Government after July 17, 2022 are hereby ordered to be reviewed to ensure there was strict compliance with due process of chieftaincy declarations and native law, custom and tradition relating to such chieftaincies. In the case of Ikirun, Iree and Igbajo, to avoid further breakdown of law and order, the appointments of Akinrun of Ikinrun, Aree of Ire and Owa of Igbajo are hereby put on hold pending review. Subsequently, the palaces of Akinrun of Ikirun, Aree of Iree and Owa of Igbajo should remain unoccupied, while security agencies are hereby ordered to take charge."
However, the governor through his spokesperson, Olawale Rasheed, speaking yesterday on a private radio station, Rave FM, in Osogbo, during a talk show programme, 'Frank Talk', said Adeleke had not sacked any worker.
,
He said the appointment and employment made by the Oyetola administration would be reviewed to ensure legality and due process, stressing that nobody had been sacked, the executive order was misquoted.
All Progressives Congress (APC) in Osun State has described the setting up of review panels by Governor Adeleke as an afterthought designed to arrive at predetermined outcomes.
The party urged the governor to settle down to study the handover notes, so as to prevent the blunders he was committing.
In a statement signed by its Director of Operations, Sunday Akere, APC said: "We told you from day one that these people have nothing to offer. We can all see from their first action that they are even confused.
"They had told us long time ago that they were coming to sack. They came and announced it. Why set up a panel after taking a decision? What they are doing can be likened to doing ablution after observing prayers. Who does that?"
Governor Adeleke has ordered the dissolution of non-statutory boards.
Spokesperson Malam Olawale Rasheed said in a statement that the directive was conveyed to heads of ministries, departments and agencies by Mr. Teslim Igbalaye, the Secretary to the State Government