IWS offers free medical ,donate Clothes,Food To Lagos community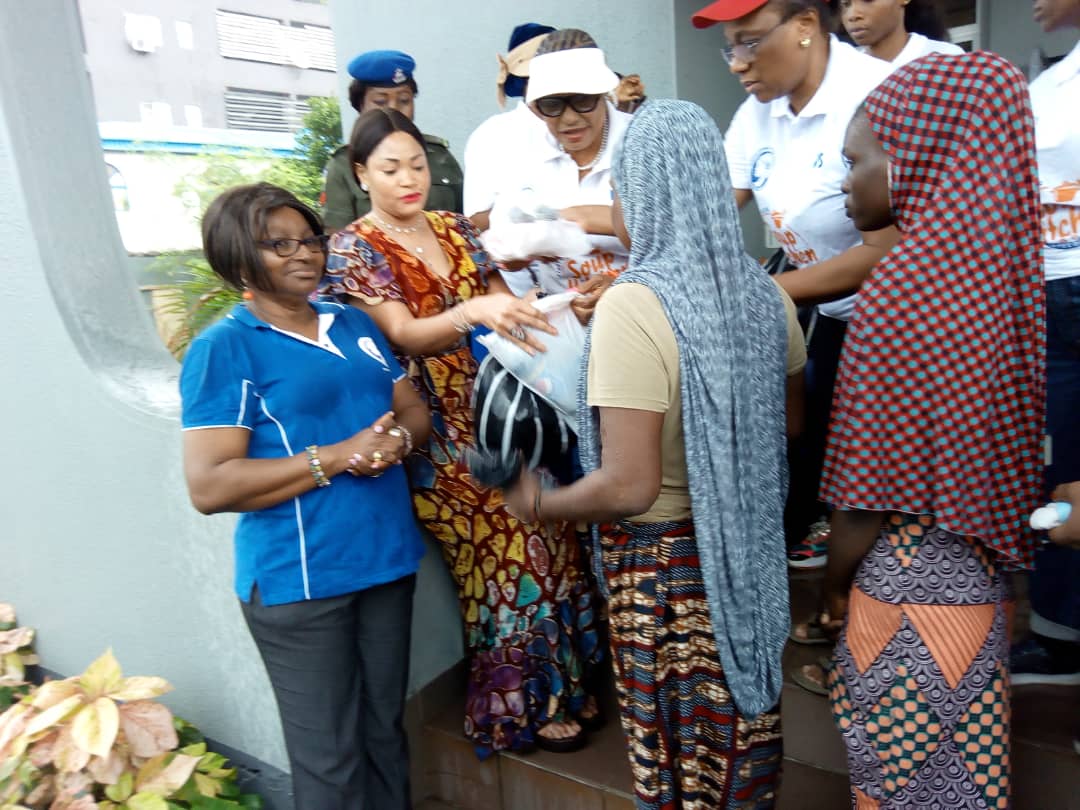 By Ifeoma ikem
The International Women's society of Nigeria (IWS) has offered free medical test and gave out food stuffs among others to residents of Ikate, Elegushi and Igbokushi area of Lekki in Lagos State.
At least no fewer than 700 residents including widows, men and women as well as children received the items which comprises of clothes, shoes, raw foods among many other things to make the residents happy.
Speaking to pressmen, the chairperson Of the social service committee international women's society Mrs Nike Bakare Ajayi, said the event was to impact the community of lekki where the event was held.
According to her, the event was to help the indigent persons living in the locality. "what we did was to let the people have free medical check up, collect food both raw and cooked one, clothes along with other items and relax. I want to say our society has been generous over the years in giving back to the society",she said.
She noted that the major objective of the event which is first of it kind is to enable people living in the locality feel very well and happy.
She said that the Society is planning to do similar thing across most of the Internal Displaced Person (IDP) camps because they need urgent help.
Also at the event was the wife of Oba Elegushi, Olori Sekinat Aramide Elegushi who also assisted in giving the items to the benefactor.
The Olori thanked the international women's society and prayed that Almighty God will continue to bless and empower the society to do more.
The President Of the Women's society Mrs Nkoli Ogbolu in an interview with the journalists at the event said that the event was tagged "Soup Kitchen Day" which is a universal concept "where we feed the needy in the society". "what you see today has been happening in western world like in UK, US and other develop countries where volunteers come together and give back to the community "
According to her, the gesture was first ever and the idea came when I assumed office in March 2019 and after meeting with members it was agreed that the society will have a programme to help the indigent in the locality where they operate.
She thanked the monarch in the area Oba Elegushi and his wife Olori Sekinat Elegushi admitting that both have been very generous to the International Women's Society.
The president further stressed that the "society has been in the fore front of helping the less privileged especially the oppressed in the country.
She recalled that few years ago the society visited the internal displaced persons in Maiduguri the Borno State capital where donations were made to the displaced persons to cushion their pains.
Mrs Ogbolu assured Nigerians that the event will be done annually.
One of the beneficiaries , Mrs Aderonke Oduniyi thank the society for their kind gesture and pray God to sustain them in their good work to the society.