Lagos Govt. to Improve funding of medical sector, …lament on brain drain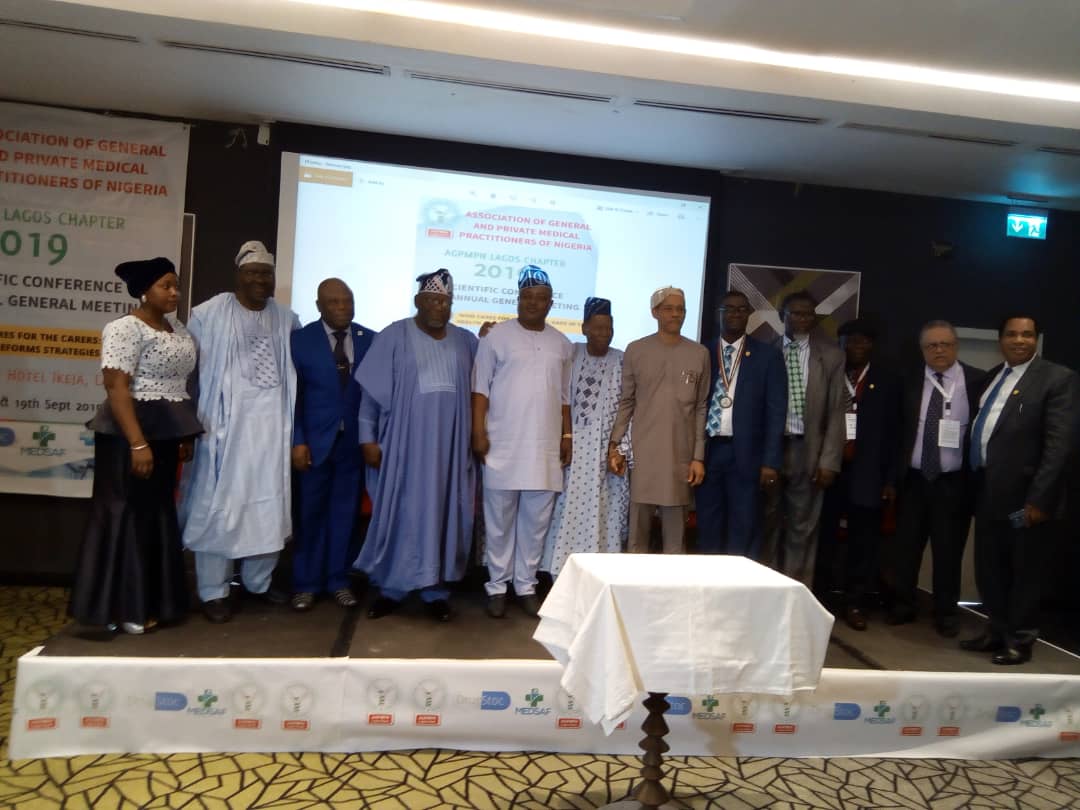 By Ifeoma ikem
Lagos State governor Babajide Sanwo-olu have pledged his administration commitment to improve on the welfare and working condition of medical doctor practicing in the state.
The governor made the promise during the opening ceremony of Association of general and Private Medical Practitioners of Nigerian(AGPMPN)Lagos state chapter scientific conference and Annual general meeting with the theme "who cares for the carers:Gap in the Health reforms strategies.
The event held at the Radison Blu hotel ikeja attracted eminent personalities including the speaker of the Lagos State house of assembly Rt Hon.Madushiru Obasa.
The Lagos State governor who was represented by the commissioner of Health Professor Akin Abayomi,said Gov Sanwo-ola adminitration wants the health delivery system in Lagos State to be restructed to meet up with the modern standard.
He noted that the state will increase the funding of the health sector from 8% to 15% of annual budget in line with the Abuja declaration.
According to him the state government is worried about the brain drain in the medical profession and will do everything possible to make the environment attractive and increase welfare of doctors in the state.
.
The governor also assured Lagos residents that the state have put Bio security measure to checkmate any possible break out Ebola disease to avert what happen few years ago when the disease broke out..
Speaking at the event, speaker Lagos State house of assembly Rt.Hon Maduashiru Obasa said he state government will do everything possible to improve healthcare delivery in the state and promised to support the doctors.
Also in an interview with journalists the chairman of the AGPMPN Lagos chapter Dr. Tunji Akintade in his welcome address said the success and achievement in health service delivery in Lagos State had been the good collaboration between the state ministry of health and private sector.
He thank Gov. Sanwo-ola for appointing a technocrats and researcher in the person of professor Akin Abayomi as the commissioner of health in Lagos State.
Chairman of Nigerian Medical Doctor Association Lagos State chapter, Dr Saliu Oseni said the event provide opportunity for medical practitioner to sit down and restrategise to improve on the health care delivery process in the state.
It is also a good opportunity to improve the system with a view to get our doctors back to the country.
He urged government to see doctors as essential commodity by seeing into their needs.