Journalist Recounts Ordeal in the Hands of Lagos Task Force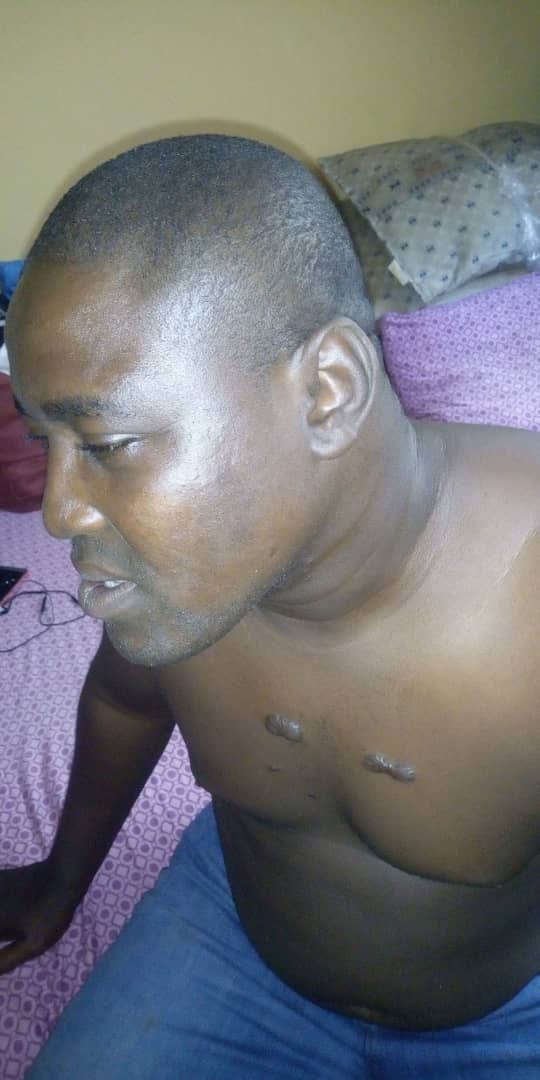 The assaulted investigative journalist, Akinwale Kasali, of the source magazine has narrated his ordeal yesterday in the hands of the men of Lagos task force.
Describing his experience, he stated that he was humiliated beyond words.
" I felt humiliated and had the most horrible experience of my life".
According to him, the task force were arresting motorcyclist on the highway. One of cyclists was almost knocked down by an oncoming Commercial Bus and all the passerbys were scared that the he had been knocked down.
Luckily for him, he escaped by a whisker. Having witnessed such and the lackadaisical approach of the Police who weren't remorseful in anyway, he decided to approach them and enlightened them.
"I approached one of the Policemen politely. He told me that is how they are carrying out their duties.
I was just advising him that they should be careful not to have any casualty that might result to death. Sadly, a Police officer shouted at me challenging me and demanding why I came around. I quickly identified myself by showing him my Identity Card.
The next thing was a hit at my back by one of the officer. As I turned around to ascertain what was amiss, I was mobbed by a combined team of Police officers beating me severely. They teargassed me, tore my cloth, cut off my bag strapped at my back, rough handled me and threw me inside the Black Maria.
Honestly what I experienced yesterday was too bad. One of the officers told me he will frame me up for interrupting their duties. I know how much I spent in hospital for treatment because I was severely beaten up.