Maltina Cares – reaching out to 300+ communities with Iftar Packages during the just-concluded Ramadan campaign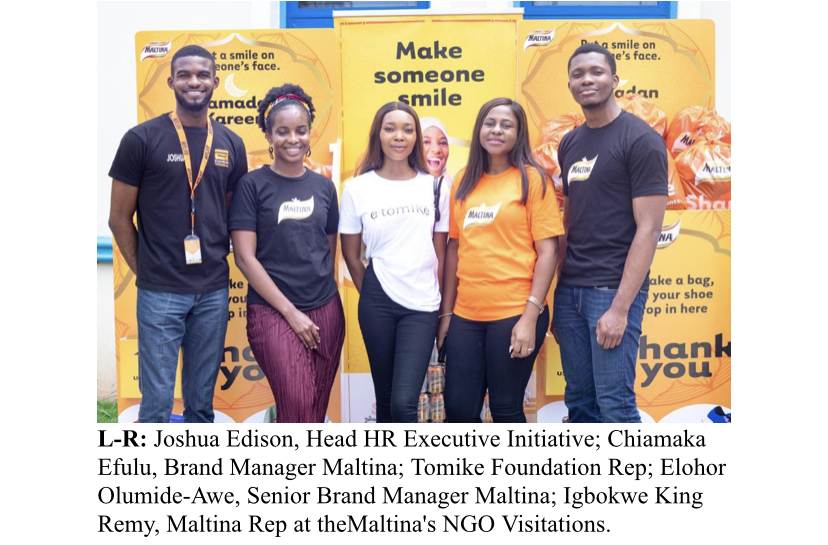 Maltina Cares – reaching out to 300+ communities with Iftar Packages during the just-concluded Ramadan campaign
Nigeria's number one malt brand, Maltina has brought its month-long Ramadan campaign to an exhilarating close.
Taking into consideration the economic impact of the pandemic on Nigerians, the brand through its campaign message; 'Share, No Matter How Little', celebrated Muslim faithfulsduring of the Holy Month of Ramadan at various touchpoints.
In line with its campaign theme, the Maltina brand visited over 300 mosques and neighborhoods, distributing prayer mats, digital tasbihs, as well as ablution kettles to Muslim faithfuls just before their evening prayers. ChilledMaltina drinks and meal packs were also serves after the prayers for them to break their fast. This extensive campaign took place in 15 locations across the country – Lagos, Sokoto, Kaduna, Ibadan, Abuja etc, and impacted over 30,000 Muslims.
Maltina also engaged consumers online this season by working with accomplished food bloggers; @sisi_Jemimah and @ChefHalimaz. They created and shared innovative Iftar recipes to inspire muslim families on the #IftarwithMaltina online. The brand also challenged consumers to recreate these recipes to get a chance to be rewarded with shopping vouchers that are redeemable on online stores.
Wrapping up the campaign, Maltina partnered with four NGOs across the country to put a smile on the faces of those in need by distributingwelfare packages donated by employees in the business. This initiative was inspired by a desire to not only give to those in need but also to give employees an opportunity to make a difference in their immediate community no matter how little it may seem.
Maltina has once again, raised the bar of excellence this Ramadan, making a difference through these commendable initiatives. The brand is definitely not relenting on its efforts, as it continues to share happiness through innovative and engaging events while making wholesome beverages.
About Maltina
Maltina is the No. 1 smooth, nourishing malt drink with complete richness in Nigeria. Launched by the pioneer brewing company Nigerian Breweries, it is fortified with Vitamins and Calcium for healthy families. It is the only malt beverage that offers a variety of flavors. Over the years Maltina has maintained its brand position with innovations and messages of sharing happiness.
L:R: Ehimhen Igberaese, Channel Category Manager-Traditional Off Premesis; Chiamaka Efulu, Brand Manager Maltina and Malta Gold; Wasiu Abiola, Head – Media, Digital, PR and Sponsorships,  Head Imam, Salako Olurunshola Workers Jamal Mosque, Abuja and Emmanuel Oriakhi, Marketing Manager Nigerian Brewery at the presentation of the branded packages for Ramadan at Abuja, Nigeria.
L-R: Joshua Edison, Head HR Executive Initiative; Chiamaka Efulu, Brand Manager Maltina; Tomike Foundation Rep; Elohor Olumide-Awe, Senior Brand Manager Maltina; Igbokwe King Remy, Maltina Rep at theMaltina's NGO Visitations.
Why You Should Patronize Janelle's Kitchen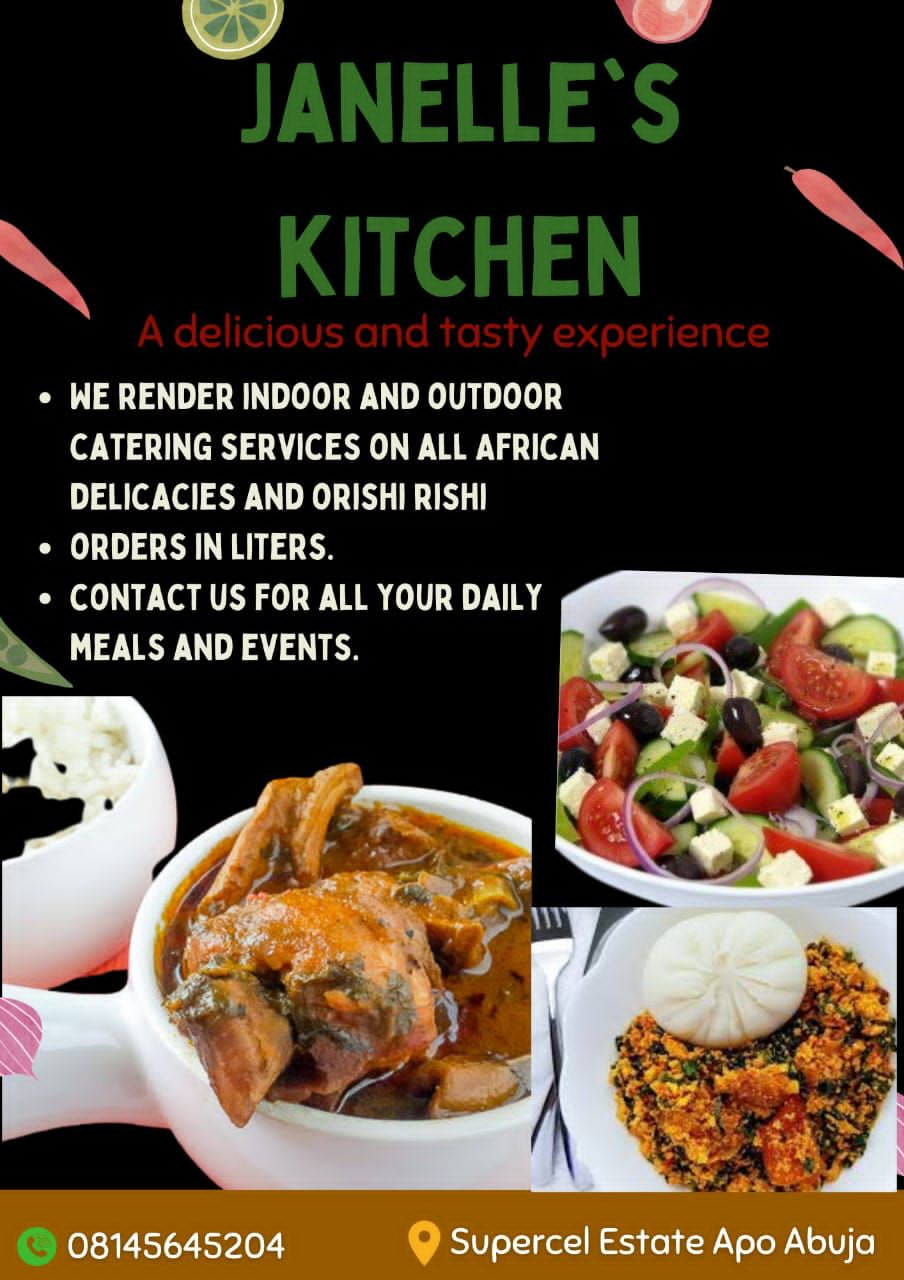 Why You Should Patronize Janelle's Kitchen
Janelle's kitchen
has become a haven of comfortab for residents of Abuja. Its one of the leading kitchens for a delicious and tasty food experience.
Janelle's kitchen
renders indoor and outdoor catering services on all African delicacies and orishirishi.
According to the delectable CEO of janelle's kitchen, Ms Nwokoma Jane ijeoma, the quality of her services and prompt deliveries has made them the delight of celebrities,  politicians,  corporate world and working class withing Abuja and her environs.
OPPO Reno 7, The Portrait Expert: Now Available nationwide in Nigeria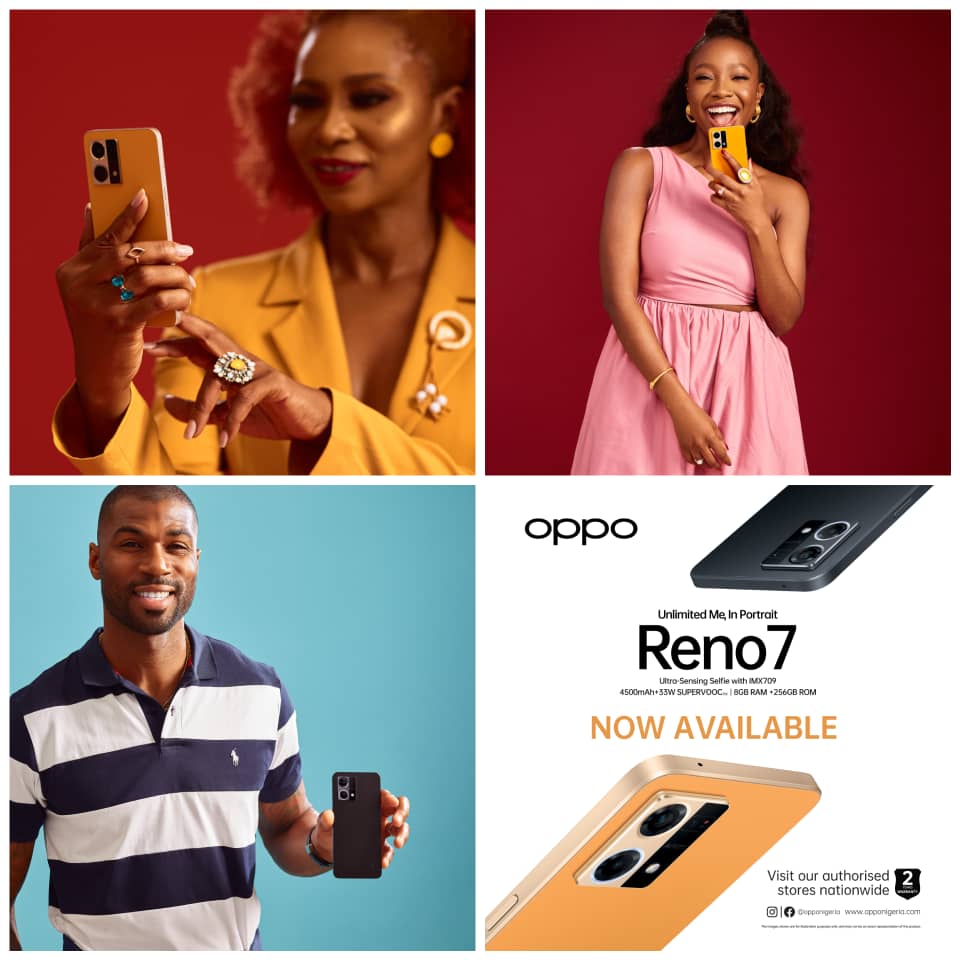 OPPO Reno 7, The Portrait Expert: Now Available nationwide in Nigeria
Sahara Weekly Reports That The most talked about mobile smartphone in Nigeria, OPPO Reno7 launched on 17th May 2022, which is just a week ago is now available to customers across Nigeria. The flagship smartphone which comes in two premium colors – Sunset Orange and Cosmic Black has been lauded as Portrait Expert with flagship photography and videography features. Reno 7 is a very sleek device in terms of hardware design, containing some of the best features a budget flagship smartphone should have, giving users the ability to express their multi-faceted creativity be it video content creation, still photography and day to day usage.
Here are the Full Specs of OPPO Reno 7:
Screen: 6.43" FHD + 90hz AMOLED Display
Processor: Snapdragon 680 CPU
Operating System: Android 12 and ColorOS 12.1.
Security: Under-display fingerprint sensor
IPX4 Water Resistant
Back Camera: 64MP + 2MP Main Camera
Front Camera: 32MP Front Camera with IMX709 Selfie Sensor
A 3.5mm headphone jack
Dual nano-SIM card (no MicroSD card slot)
Battery: Here OPPO Reno7 4G has 4500mAh battery supporting 33W SuperVOOC fast charging.
Pricing and Availability
OPPO Reno 7 is now available nationwide at a recommended retail price of N219,900 naira. The OPPO Reno 7 is available in Nigeria in Sunset Orange and Cosmic Black. You can find it in all OPPO authorized retail stores such as Slot, Pointek, 3CHUB, Fine Brother and many more nationwide. You can also buy Reno 7 online from our ecommerce partners' stores like Konga, and OPPO official store on Jumia. Available version comes in 8GB RAM + 256GB ROM (available in 4G version).
Unlimited Elite League: Ini Dima-Okojie, Mike Edwards and Nse Ikpe-Etim
"With OPPO Reno 7, you can showcase every shade of you and be Unlimited Me, In Portrait" says the Unlimited Elite League.
Top Features Customers Should Know about OPPO Reno7
Hardware and Artificial Intelligence
OPPO Reno7 is also the first smartphone to embed algorithms onto sensor hardware which enables the device to produce sharper, clearer and brighter images. This was achieved after OPPO engaged in extensive research in sensor technology in order to deliver the highest quality images to its customers. The pictures taken and videos recorded with Reno7 are exquisite and second to none.
Anti-Scratch activated
One of the common things customers do after purchasing a mobile phone is to protect it body of the phone with screen guards and external phone case to prevent their devices from scratch. With OPPO Reno7, the anti-scratch technology have been fully activated on it which makes it unnecessary for customers to spend more money buying phone case for their phones.
High Dynamic Range Selfie
Every year, since the inception of camera phones, a new technology is introduced to improve customers experience. Before the introduction of Reno7, backlight was one of the most difficult environments to master when taking photos, but with OPPO Reno7's Selfie HDR function and the IMX709 sensor, it's now easier than ever to happily snap sharper, brighter, and more natural-looking selfies in the presence of strong backlight. A smart way to appease Selfie enthusiasts.
AI Beautification
Consider this as a digital makeup or makeover. With AI Beautification, customers can erase blemishes, pimples, acne scars and sunspots, and intelligently retouch skin tones or makeup while keeping other desired features intact. It can also intelligently identify information such as ethnicity, gender and age to offer personalized retouching.
Comprehensive general testing beyond industry standards
OPPO products are only deemed fit for consumers only when they have successfully passed a series of rigorous quality tests. These cover all day-to-day usage scenarios that the phone is likely to come across, including waterproofing tests, temperature and humidity tests, drop tests, RF tests, audio tests, radiation tests, battery tests, button pressing tests, plugging tests, twisting tests, light aging tests, cosmetics tests, extreme environment tests, clothing tests, and many more. To guarantee the same high quality for users around the world, some of these tests have much higher requirements than the industry average. For example, the drop test, which simulates a typical free-fall scenario from various heights, was set at a height of 1 meter for OPPO phones against an industry average of 0.8 meters. These comprehensive, demanding tests ensure OPPO devices can be used as expected in both regular and extreme environments.
To learn more; visit www.oppo.com/ng
Why You Should Patronize Mel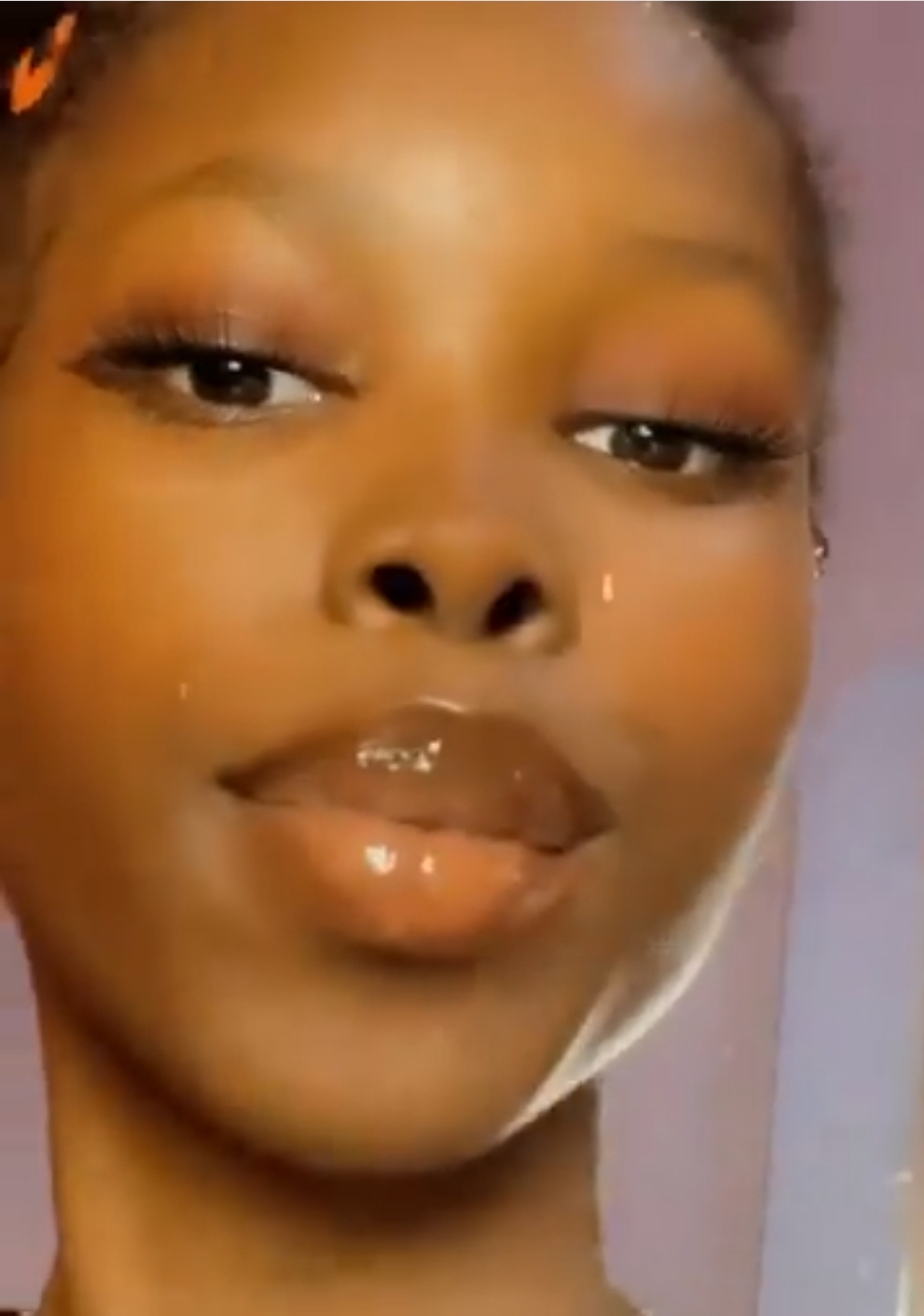 Why You Should Patronize Mel 
Arguably,
Mel
is one of the leading fashion stores in Lagos. Owned by delectable Emmanuella Benson, Mel couture has become a haven for dignitaries and celebrities looking for quality fashion items.
According to the gifted CEO, Emmanuella Benon who combines beauty with brains, some of the services 
Mel
is known for are:
scrunchies
Bonnet caps
Tote bags
perfume oils
hair pins
jewelries
Interestingly, Mel also make male and female natives, All these services are available for retail and wholesales.
WhatsApp :07049717694
Instagram :@_mel.couture
Address :10 Risikat Majero street,Abule-Egba, Uturn, Lagos