"Movie Son of Mercy" premieres in Benin City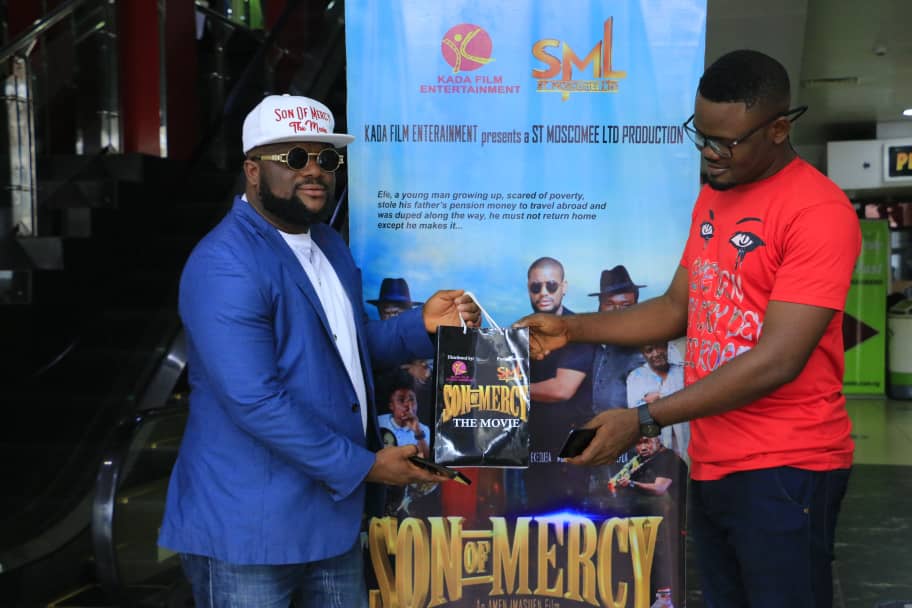 By Elvis Omoregie,Benin City
A fascinating and explosive movie titled "Son of Mercy" was on Monday premiered in Benin City the Edo State Capital.
According to the producer and director of the film, Amen Imasuen said the movie will start showing in the Cinema all over the world from December 11th, 2020.
The movie, which was produced in collaboration with Kada Cinema Limited, Benin City and directed by Amen Imasuen, has the story of a young man called Efe, who was born into abject poverty, but  in an attempt to escape from poverty, he stole his father's gratuity, plans to go overseas, but was defrauded by people who were to prepare his Visa for the trip.
Efe having been defrauded will not come home to tell his father any stories, as he quickly moved to join the gang of kidnappers and fraudsters.
The film featured stars actors, including  Edo Pikini, Ejehi Ejoidamen, Nickben Imasuen among other renowned actors.
Addressing Journalists at the Press Conference in Benin City, the Director of the long awaited movie, Amen Imaseuen said the title of the movie inspired him and the idea was conceived four years ago, that he was motivated by the need to do something special at home.
According to him, if the country can get the power sector right, it  will create a conducive environment for creativity industry to thrive.
"We just want the media to have a feel of what the "Son of Mercy" is like, we have the best actors, the best locations, and you can agree with me that Benin City is  home for the best actors. We are still working on it, editing and reediting.
"A major challenge we have in the movie industry is power, if Nigeria can get it right in the power sector, that will go a long way to create a conducive environment for the creative industry to thrive.
"My fear is that there is no night life in Benin City and people go to  watch movie in the night. About 10 million naira has been spent and we are still spending. I want to be sure that we can recoup the investment".
Adding, the  Managing Director of Kada Cinema, Mr Trevor Pillay said Kada Cinema has been in the entertainment business for over two years and has the right to distribute the movie to over 50 cinema houses in Nigeria.
He said the Kada Cinema is involved in movie distribution and that is not the first time for Kada Cinema.