MY MOVIE IS NOT A FLOP- Iyabo Ojo replies critics
Popular Yoruba actress, Iyabo Ojo has reacted to a story making rounds that her new multimillion naira movie 'Silence' was a flop. The pretty actress spoke exclusively to Sahara Weekly on Friday January 15, 2015 on the alleged low turn out at the cinemas and the quality of the movie which has since been a challenge for her, she said, " the person who wrote thte story decided to carry that negative story about my movie because I had an issue with him. Although, he has promised that he is going to rewrite or retract it. There was a forum we both belong to that was initiated by Seun Oloketuyi, publisher of Best Of Nollywood magazine, called Naija Thisday.com or something like that. We were talking about politics on a day like that and I viewed my opinion that I don't see General Buhari as a better replacement for Goodluck Jonathan and he replied that, "all artistes are beggars that we eat from the crumbs that drops from their tables and all sorts of things that he was not surprised about my take on the issue at hand". I was so annoyed and I replied him that the little respect I had for him, I have lost it. Because I only gave my own opinion that I believed I have the right to give so, he doesn't have to generalize and insult the whole industry just because I added a comment that I don't believe in Buhari. We have so many artistes that are supporting Buhari but I gave my own opinion. I have not collected money from anyone of them, I only gave an opinion and he was annoyed because I said I have lost the respect I had for him and that was why he did what he did. Now, Silverbird has changed the viewing time of the movie and have given me a better time. I was asked to beg him which I did and we have settled the matter because all those that watched the movie were not disappointed at all, they all gave me kudos for such effort. He wasn't even there, he only came in after most things have been concluded and he never gave a glance that that he was not impressed. If someone says the film wasn't nice, I will advice you to go and watch it by yourself to judge it. In fact, a lot of people have gone to see the movie for themselves because of this report and they all gave a pass mark but, as you know, bad stories sells, it always goes viral and that was why it was everywhere. There are other good stories from the movie as well just that people loves to read bad stories".
'Silence', a movie on child abuse, its consequence and how it can curbed was said to have supposed to be in the cinemas on Friday January 9, 2015, in Ikeja, Lagos, but recorded a poor turn-out, and the management was forced to shift the schedule and allocate another film to screen in the hall. On Saturday at 12: 15 pm, according to reports, the movie which paraded Nollywood starts like; Joseph Benjamin, Alex Usifo, Tina Mba, Faithia Balogun, Doris Simeon and Ronke  Ojo with Iyabo Ojo, the lead actress and producer of the movie herself only had 12 people present at the cinema hall to watch the movie which was shot with tens of millions.  
Ojo Isaac
VIDEO : FUJI STAR, AARE SIR SHINA AKANNI PAYS A CONDOLENCE VISIT TO ORIOLA ORIS OVER DEATH OF MOTHER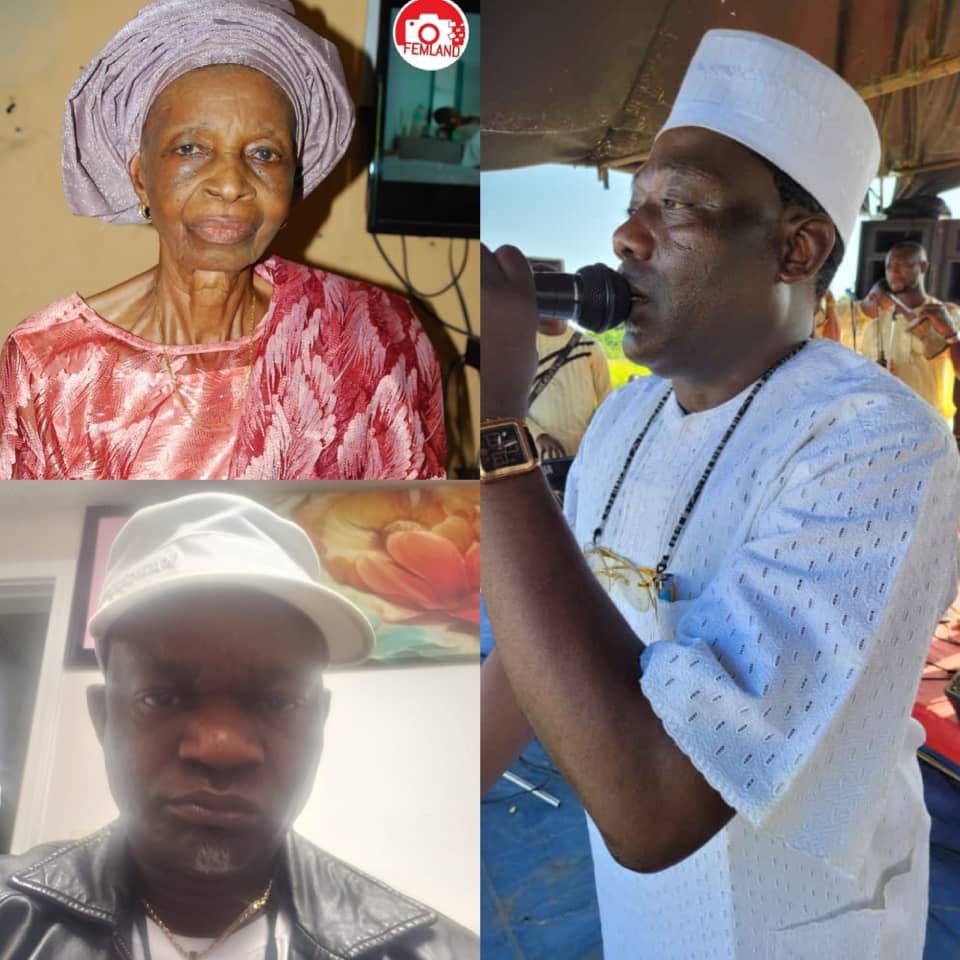 VIDEO : FUJI STAR, AARE SIR SHINA AKANNI PAYS A CONDOLENCE VISIT TO ORIOLA ORIS OVER DEATH OF MOTHER
Popular Nigerian Fuji Maestro, Aare Sir Shina Akanni has on Sunday, November 20th, 2022 paid a condolence visit to the family house of Oriola Oris's at Abeokuta, Ogun State.
Oriola Oris who's an International manager and a US-based promoter loses mother to the cold hands of death on Thursday, 17th November, 2022.
Oriola Oris who was the former general manager to popular Fuji Star, Alhaji Abass Akande Obesere has been cold over the death of his mother Nee Mrs Felicia Abebi Oriola who died at the age of 95. He expressed himself to 1steleven9jatv that he will definitely miss his mother, as she has been his idol from the inception of his birth.
As details of the burial will be communicated to the populace of the general public, 1steleven9jatv prays for the departed soul and wishes the family the strength to stand strong in this trying times.
Watch Video Below;
Why I sacked My Staff- Portable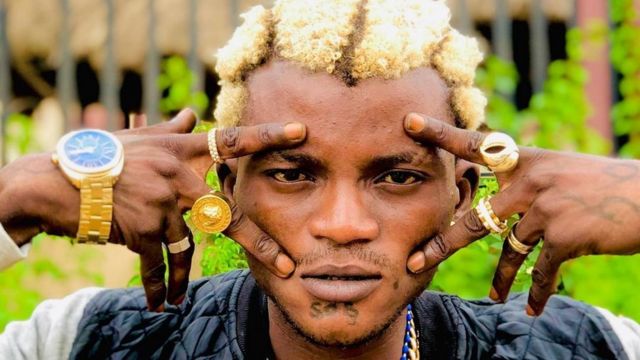 Why I sacked My Staff- Portable
Controversial Zaazu singer, Portable, has fired his staff. The gifted singer said that he fired staff at his recording studio for accounting for only ₦7000 as earnings when he travelled.
He said this via his Instagram account on Thursday
Portable said that he makes up to 15 million Naira in five days when he manages the studio himself but to his surprise, his staff gave him an account of N7,000 when he returned from a six-week trip.
He said in Pidgin, "I build the studio, they no gree make money. Dem dey chop all my money, na why I pursue them. Studio wey be say me anytime I record, I make two million, three million, four million. In five days, I fit make ₦15 million. I travelled for one month and two weeks, I con ask them how much they make, and they say they make 7000 Naira."
Aremu Afolayan Guns For 50 Cent's Movie Project On Hushpuppi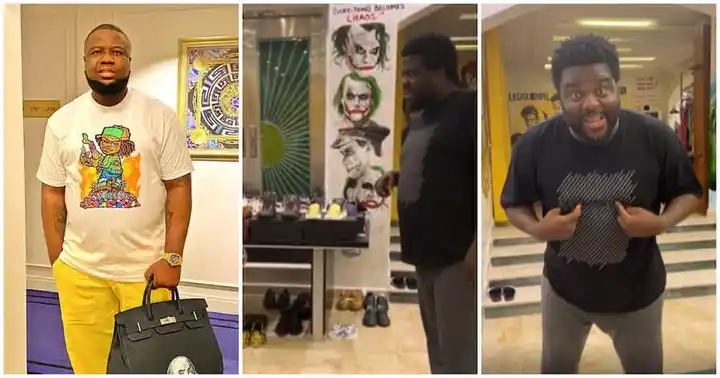 Aremu Afolayan Guns For 50 Cent's Movie Project On Hushpuppi
Nollywood movie star Aremu Afolyan is boldly shooting his shot and gunning for a spot in 50 Cent's upcoming movie project on the Nigerian internet fraudster, Abbas Ramoni aka Hushpuppi.
The entertainer took to his Instagram page with a series of funny videos as he suggested that he's going make a perfect cast in the Hushpuppi series.
Many flooded the comment section with mixed reactions, with some agreeing that he is a nice fit for the role of the internet fraudster.
Nigerian actor, Aremu Afolayan, has become the first movie star to publicly shoot his shot at top American rapper and business mogul, 50 Cent.
Recall that the rapper sparked mixed reactions on social media days ago after sharing plans to commission a movie project based on the story of Nigerian internet fraudster, Abbas Ramoni aka Hushpuppi.
To make his pitch even more believable, Aremu put some of his designer footwear on display and proceeded to show off his exquisitely furnished living room.
A lady in the video was also heard hailing the actor repeatedly and referring to him as Hushpuppi.
Watch the videos below:
https://www.instagram.com/p/Ck98K-jj59O/