My wife has attempted suicide four times, man tells court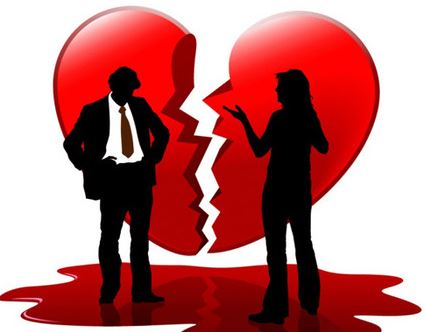 A 45-year-old carpenter, Waheed Tiamiyu, told an Igando Customary Court on Thursday that his wife has attempted suicide on four separate occasions.
He said, "My wife is always threatening to kill herself; she has attempted suicide on four occasions.''
He added that his wife, Bukola, with whom he had three children, in their 13 years of marriage was in the habit of threatening to kill herself.
"She once threatened to jump down from our balcony. I dragged her back and started begging her.
"The second time was when she wanted to drink kerosene; the third was when she came to my room with a belt tied around her neck, she climbed a chair and wanted to tie the belt to the ceiling fan.
"The fourth was when she wanted to fall into a well. I wonder what would have happened if I had not intervened by begging her not to kill herself on each of these four instances,'' Tiamiyu said.
The petitioner also accused his wife of infidelity.
"There is a particular man that always called my wife. He can call 20 times a day. I secretly saved the number from my wife's phone without her knowledge.
"Whenever I asked my wife who the guy was, she always told me that the guy was her sister's boyfriend. I called her sister and she denied knowing the man or the phone number."
"I later investigated and I discovered that her lover is a powerful person. Please, dissolve this marriage. I am not ready to die now,'' he told the court.
According to him, his wife does not care for him, to the extent that she cooked his food in different pots and gave him bad food, while she eats good food.
"My wife cooks my food and her own food separately. She will put assorted meat in her pot of soup and cook a shoddy soup for me.
"She also refused to wash my clothes. Anytime I gave her my clothes to wash, she always told me to give them to my first wife to wash,'' he said.
Tiamiyu said that his wife fought incessantly, claiming she would fight over unimportant issues.
In her reaction, Bukola said that she only attempted suicide twice.
"I attempted suicide because my husband wanted to send me packing and I didn't want to leave my children because I love them,'' she said.
The mother of four said she used to give her husband good food whenever he gave her good money for food.
She said that she was not dating the man, as her husband claimed, but that he was only a friend.
Bukola, however, consented to the dissolution of the marriage, saying she too was no longer interested in it.
The president of the court, Mr. Adegboyega Omilola, ordered the couple to come along with three family members each, for alternative dispute resolution
Omilola adjourned the case until June 28 for continuation of hearing.
NAN
NGIJ Commences Governance Assessment Tour In Ondo State
The Nigerian Guild of Investigative Journalists (NGIJ) will on Monday commence Governance Assessment Tour in Ondo State to assess impact of Governor Oluwarotimi Akeredolu administration on the people.
A statement issued on Saturday by the Guild Public Relations Officer, Adeyemi Obadimu said NGIJ delegation would arrive Akure, the Ondo State Capital on Monday to commence the Governance Assessment.
Obadimu noted that the Governance Assessment aimed at rooting for the truth, getting firsthand information from different stakeholders and assessing impact of current administration in Ondo State.
"Our members from every part of the country will on Monday converge in Akure, Ondo State Capital for commencement of Governance Assessment Tour to assess Governor Oluwarotimi Akeredolu administration impact on the people.
"Our crew will engage critical stakeholders including traditional rulers, civil servants, labour unions, pensioners, top government officials, students, market men/women and others in order to get firsthand information about the current administration led by Governor Akeredolu."
Obadimu disclosed that the guild has carried our similar assessment in Kogi and Bayelsa states, saying 'this is part of our contributions to deepen Democratic rule in Nigeria'.
Heritage bank partners with Multi choice to flag off BBN third edition
Sequel to successful outing of season-2 of the Big Brother Naija (BBNaija) last year, Heritage Bank Plc, has again partnered with MultiChoice Nigeria Limited, owners of the DSTV and GOTV brands to bring the third season of the entertainment to viewers across Africa and beyond.
The Big Brother Naija 2018 was launched on Sunday night with Ebuka Obi-Uchendu as the host with 20 house mates battling for the winning prize of N45 million which include a cash gift of N25 million and SUV Jeep among others. The theme of this year's edition is "Double Wahala."
The host said one of the innovations in this season was that viewers could give housemates secret tasks to do and some lucky viewers could win cash prizes of N1 million during the duration of the show.
The house mates will stay at the Big Brother House for the next 85 days to entertain viewers and the show promises to show case a lot of drama, intrigues and romance.
Speaking at the live streaming of the opening session in Lagos at the weekend, Mr. Fela Ibidapo, Group Head, Corporate Communications of Heritage Bank said, "When the last season of the reality show was about to start, some of us did know what we were getting into. We are back here again because last year was successful.''
He said Heritage Bank believed in creativity and innovation and expressed appreciation to MultiChoice for the opportunity to be part of this edition of the show.
About 20 house mates were invited to the house in the third season of the show which began last Sunday night, with four of them debuting in a reality show for the first time in their lives.
This is an increase over 12 that participated in last year's edition.
The new comers are Nina Chinoso 21 years- old, Vanessa Williams aka Vandora from Edo State, Teddy A 29 and Kelvin Burle aka K-Brule 23 years-old.
The others are Alexandria (a lady) 22, Adedayo Adewunmi aka Dee-One, a comedian; Princess Onyejekwe 25, Miracle Igbekwe, a pilot and model; Ahneeka 25 years and a TV presenter; Rico Savey,25; Bam Bam,28 years-old freelancer in acting and singing; Bitto Brain 26, Ifu Ennanda, an actress and business broker; Leo 25 years-old corporate hustler with a retail firm; Khloe 24 and a fashion designer; Angela 31 years-old film maker, Anto, Tobi- 23, Cee-C and Omololu Adetokunbo aka Lolu.
In the season two of the show, besides providing financial assistance to the BB Naija contenders, Heritage Bank helped them with business and advisory support services for between six to nine months.
This support helped to chart a veritable course and equip the housemates with the necessary tools to make informed business choices during their individuals' careers.
In a bid to bring additional value to Nigerian culture, Heritage Bank also ensures that in partnering with the housemates, they take positive steps towards creating, preserving and transferring wealth to Nigerians.
Heritage Bank had also organised an SME enhancement capacity programme for the Ex-Housemates of the BB Naija and other emerging 21st century entrepreneurs at an SME enhancement capacity training programme.
Big Brother Nigeria was designed by its creators to attract controversies and create agenda for social discussions.
How civil defence corps became a millionaire overnight with Skye bank Promo

Mrs Eunice Odubor, a 48- year old staff of the Civil Defence Corps, yesterday won the 4th edition of the season 2 reach for the Skye millionaire reward.
Forty other lucky loyal customers across Nigeria also went home with various cash gifts ranging between N20, 000, N50, 000 and N100, 000 respectively.
The cash bonanza and draw which took place at the busy Ekiosa market in Benin City, the Edo State Capital, had in attendance top management staff and Zonal officers of National lottery Commission which witnessed the occasion.
Presenting the cheque to Mrs Isibor, at the resident of the Obazelu of Benin Kingdom, Chief Osaro Idah, the group head Product and Innovation of the bank, Ndubisi Osakwe, said the presentation was a clear demonstration of Skye Bank's commitment to continue to impact the lives of loyal customers.
He said: "Today Skye Bank has shown its capacity in supporting individuals and retail businesses. We started this journey a couple of months back…now in its 3rd year and this is the fourth in the series.
"We have given given rewards to customers who are loyal to Skye Bank, who have responded to our promo to put N10, 000 for 30 days in savings account and they will qualify to win up to N1m. Mrs Idubor of Foresty branch Benin who has been loyal invested N10, 000 and has won N1m and her account will be credited"
In his remark, Chief Osaro Idah, who presented the cheque to the winner commended the bank for blazing the trail in corporate social responsibility among banks.
Elated Mrs Idubor, who could not hold back tears expressed her gratitude to Skye Bank for the money and promised to tell others to bank with Skye Bank.
She said part of the amount will be invested into the education of her child who had dropped out of the Ambrose Alli University Ekpoma due to paucity of funds.
The Zonal Coordinator, National Lottery Commission, Mrs Kate Okocha, also commended the bank for the transparency and encouraging people to save by opening account.