Naija Lives Matter Organizes "OBIDIENT CONFERENCE"….Invites Peter Obi, Doyin Okupe and 10 others to speak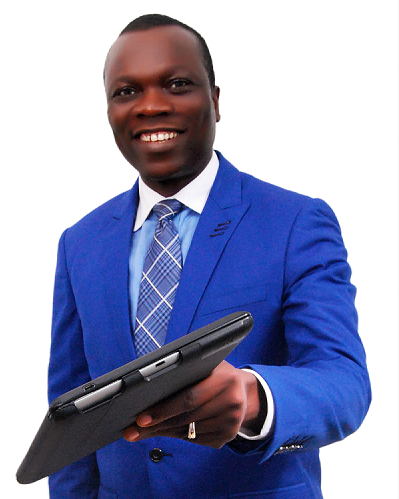 Naija Lives Matter Organizes "OBIDIENT CONFERENCE"….Invites Peter Obi, Doyin Okupe and 10 others to speak
In preparation for the upcoming general elections, a non-governmental organization, Naija Lives MatterOrganization (NLM) is organizing a political discourse- 'THE OBIDIENT CONFERENCE – Making Nigerian Lives Matter in 2023 Elections and Beyond' which is set to hold digitally on Friday, 30th September from 4pm to 8pm on the zoom platform
The meeting which is aimed at having a national discourse on various issues relevant to the upcoming 2023 elections in Nigeria; how to turn out voters across the country; and prevent rigging of elections by all sides, will hold via Zoom Platform and participants are expected to pre-register on obidientconference.com to secure a space on the conference room as there are limited slots available.
In a statement made available to the press, the founder of NLM, Dr Ope Banwo revealed that The 1ST ever Obidient Conference will feature the Labour Party (LP) presidential candidate, Peter Obi as a special guest of honour. Other national speakers already confirmed for the 1st Obidient Conference include: Dr Doyin Okupe (DG, Peter Obi campaign), Gbadebo Rhodes-Vivour (LP Guber candidate), Kehinde Shogunle (LP Guber candidate), Rev. Yinka Yusuf (G.O Household of Love), Mallam Garba Lawal (NW zonal coordinator LP), Eragbe Anselm (LP National Youth Leader); Chimezie 'Jack' Ezeokoli, Founder of Take Back Naija, Princess Ladidi Yusuf, LP NW Zonal Women Leader; Weyimi; Baryat Kabuki and Morris Monye, Founder of Super Volunteers for Peter Obi among few others.
Some of the topics to be discussed at the Obidient Conference on zoom include:
* Labor Party and The Obidient Movement – The Protocol For Maximizing The Synergy Between The Campaign & Support Groups
*Choosing Candidates For OBIdients In 2023 – Party Loyalty Or Ideological Compatibility
* The Small Cell Strategy For Creating A New Kind Of Political Structure For 2023 (Dr Ope Banwo)
* The Social Media War With Influencers – How To Stand Your Ground On Your Choice
* From twitter To Voting Booth- How organize to vote, prevent rigging and defend the vote
* Organic Mobilization Vs Bullion Van Poltiics – Strategies For Winning In 2023
* "Pathway To Restructuring Nigeria Without War Or Revolution"
"The Big Whale Challenge – The Challenges Of Harmozing The Multi-Dimentional Supporters Groups Of Peter Obi Towards 2023 Elections"
"The Church and The Road To Nigeria's Restoration – Perspecitves From The Pulpit"
* Labor Party and The Obidient Movement – The Protocol For Maximizing The Synergy Between The Campaign & Support Groups
* From Twitter To The Voting Booth- How to organize to vote, prevent rigging, and defend the vote
In July 2022, Naija Lives Matter Organization, the USA and Nigerian based non-governmental organisation, founded by Dr Ope Banwo, Attorney, Techpreneur and Social Activists endorsed the Labour Party (LP) presidential candidate, Peter Obi, for the 2023 elections and has since then been very supportiveof his presidential campaign.
Naija Lives Matter is currently running its own Peter Obi Nation Support Group to join other support organisations across the nation and abroad to ensurethe Labour candidate's victory at the 2022 polls. NLM currently has over 60,000 members nationwide with over 480 small cell groups CREATED under its Peter Obi Nation project for 2023 elections.
The Obidient Conference is another milestone move by the non-governmental organisation to synergize and network other Peter Obi supporters to ensure victory for Mr Obi in 2023
Dr Ope Banwo is urging Nigerians both at home and abroad to join in the struggle to create a better economic environment and more productivity in every sector of the country.
Naija Lives Matter is a USA and Nigeria based non-governmental organization committed to the economic and social welfare of all Nigerians as well as ensuring sensitization of the citizens to participate in political activities for the betterment of the country. The NGO operates under 3 main charters including Social Responsibility programs; Digital Skills Empowerment Fand or Self Employment; and Mass mobilization for better government in Nigeria. Apart from political mobilization projects, other projects of Naija Lives Matter in recent times include the Monthly Fish-For-Life digital skills workshops; Food for Widows drive;and JAMB Registration sponsorship for 1,000s of youths among others
For more information about this historic conference, and how to participate, the organizers have created an information website at www.ObidientConference.com
Ogun 2023 and huge applause for progressive stakeholders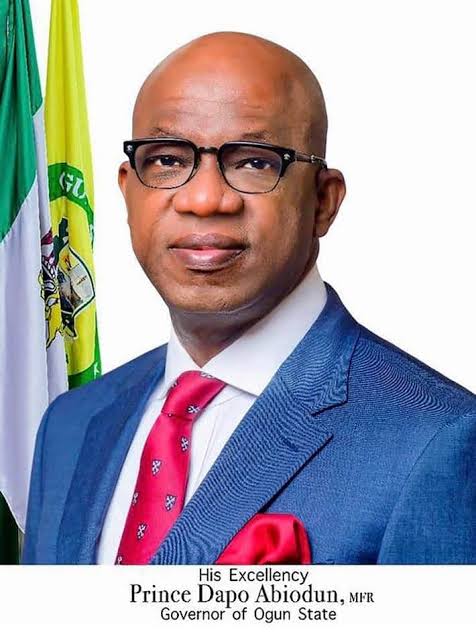 Ogun 2023 and huge applause for progressive stakeholders
While the victory of Governor Dapo Abiodun of Ogun did not come as a surprise to many discerning residents of the State, considering the level of maturity and political sagacity the Governor has brought to bear in governance since inception of his administration in 2018.
Despite the conspiratorial disposition and seeming gang-up by some selfish politicians in the State, who are obviously jealous of the sterling performance of Prince Dapo Abiodun and his rising popularity among the electorate, the truth eventually prevailed and the rest became story.
Meanwhile, we must greatly appreciate individuals who stood for the truth in the face of satanic lies and wicked propaganda by Governor Abiodun's antagonists.
The unquantifiable contributions of the respected former Governor of the State, Aremo Olusegun Osoba and Senator Solomon Adeola Yayi can never be over-emphasized as well as various critical political leaders and groups.
It is of great importance to salute the courage and resolute of Students' bodies, market women, artisans and peasants across the nooks and crannies of the State.
All in all, we celebrate the quintessential leader of our time, Prince Dapo Abiodun, may God give you the requisite capacity to sustain this developmental drive in the Gateway State.
Obafemi–Owode LG Chair, Amb. Ogunsola congratulates Gov. Dapo Abiodun on reflection victory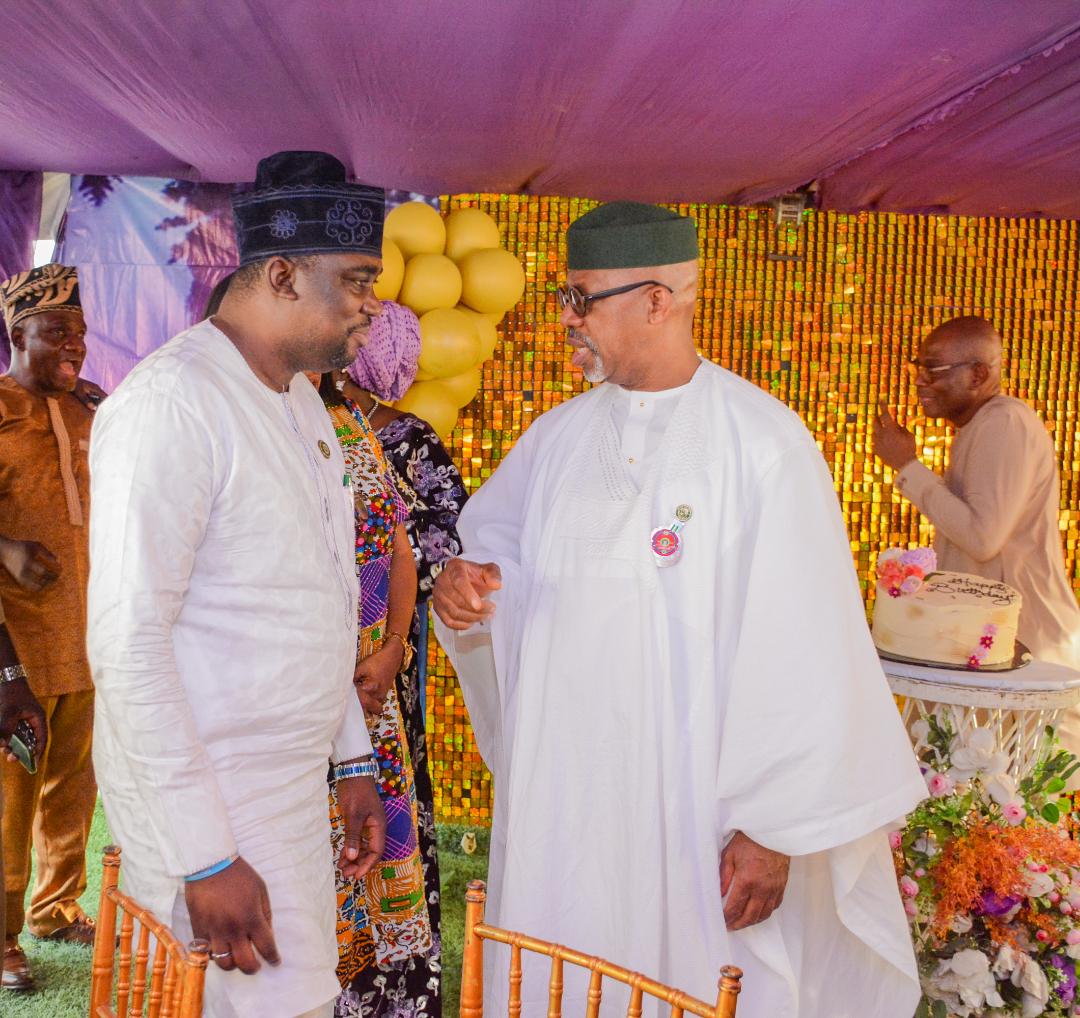 Obafemi–Owode LG Chair, Amb. Ogunsola congratulates Gov. Dapo Abiodun on reflection victory
……Urges opposition parties to join Gov. Abiodun in developing Ogun state
The Executive Chairman of Obafemi Owode Local Government, Ambassador Ogunsola Adesina Lanre has congratulated His Excellency Prince Dapo Abiodun mfr. over his re-election as Governor of Ogun State today 20th of March, 2023.
He said that Prince Dapo Abiodun's second term is an indication of the continuation of good governance in Ogun.
Prince Abiodun contested under the All Progressives Congress APC, emerged winner, having polled total of 276,298 votes to defeat his running mates Hon. Ladi Adebutu of the People Democratic Party PDP, who polled 262,383 votes, while the governorship candidate of the African Democratic Congress (ADC), Biyi Otegbeye, hanged down with 94,754 votes.
IMG_ORG_1679303411662According to congratulatory message signed by himself, he thanked the good people of Obafemi-Owode local government and Ogun State for deeming it necessary to re-elect Prince Dapo Abiodun as Governor for another for years in office, he affirmed that the victory would reactivate the good governance in the State.
He, however, urged the residents of Ogun state to continue praying for Prince Dapo Abiodun for his new term era to be beneficial to all and sundries.
2023 ELECTION: DAPO ABIODUN WINS RE-ELECTION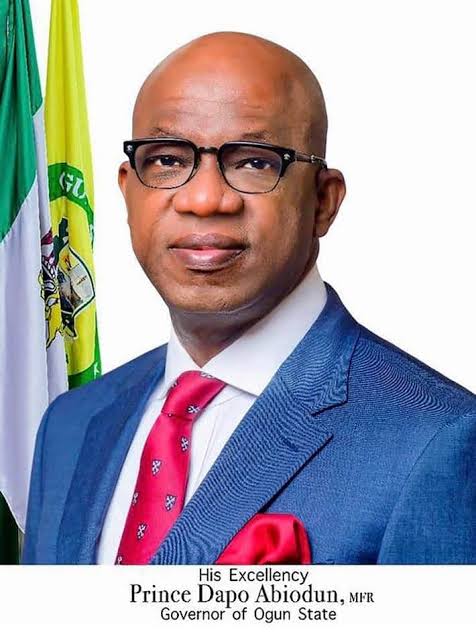 2023 ELECTION: DAPO ABIODUN WINS RE-ELECTION
The Governor of Ogun State, Dapo Abiodun, has been reelected for a second term of four years
The All Progressives Congress (APC) candidate was declared the winner by Prof Kayode Adebowale, the state returning officer of the Independent National Electoral Commission (INEC) in the March 18, 2023 governorship election in Ogun State.
Abiodun polled 276,298 to defeat his closest rivals — Ladi Adebutu of the Peoples Democratic Party (PDP) who scored 262,383 as well as Biyi Otegbeye of the African Democratic Congress (ADC) who got 94,754 votes and who has the backing of former governor and serving APC senator, Ibikunle Amosun.
"That Abiodun Adedapo Oluseun of APC, having satisfied the requirements of the law is hereby declared the winner and is returned election," Adebowale stated.
Governorship elections were held in 28 of Nigeria's 36 states on Saturday. The governorship and state assembly elections were held a week later than initially scheduled after a court case forced INEC to move them forward.
Eight of the 36 states — Anambra, Bayelsa, Edo, Ekiti, Imo, Kogi, Osun, and Ondo — have governorship elections "off-season" due to litigations and court judgements.
In alphabetical order, the 28 states where governorship elections were on March 18 are Abia, Adamawa, Akwa Ibom, Bauchi, Benue, Borno, Cross River, Delta, Ebonyi, Enugu, Gombe, Jigawa, Kaduna, Kano, Katsina, Kebbi, Kwara, Lagos, Nasarawa, Niger, Ogun, Oyo, Plateau, Rivers, Sokoto, Taraba, Yobe, Zamfara.
Of the 28 states, 11 serving governors including Abiodun sought reelection while 17 outgoing governors are in the final weeks of their constitutional two-term limits of eight years, having been sworn in on May 29, 2015.