Obasanjo extols 'brother's' virtues @ 80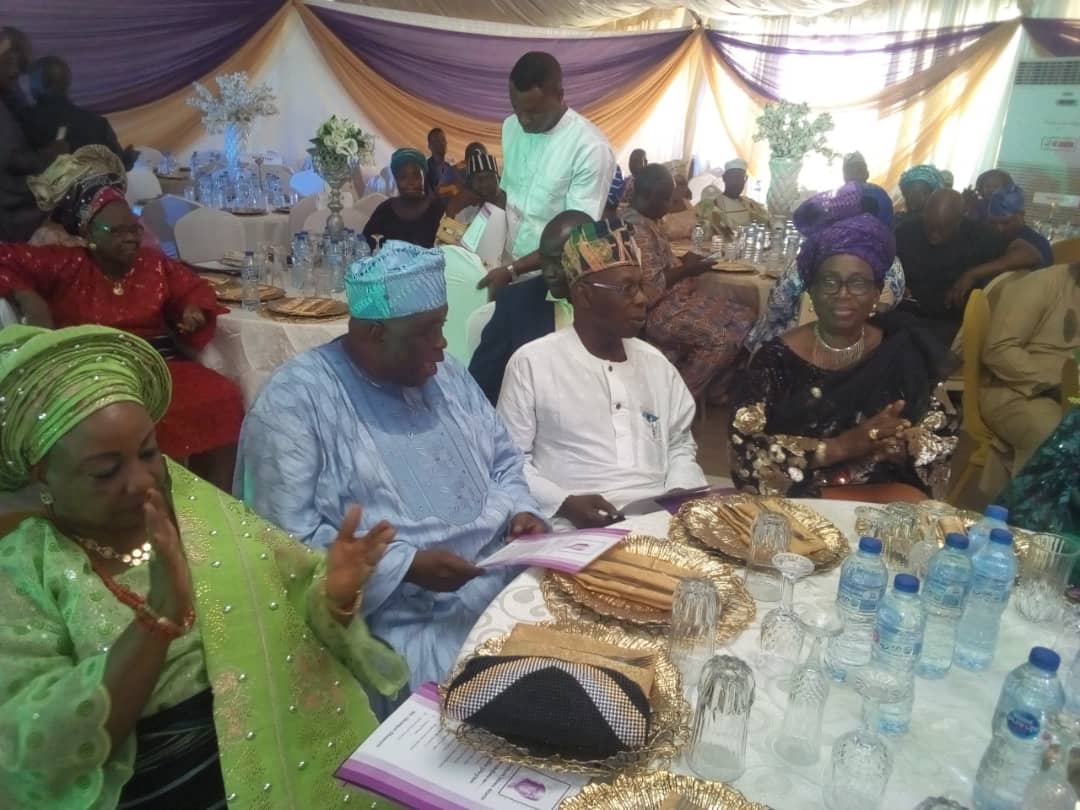 Former President, Chief Olusegun Obasanjo on Sunday described his adopted brother, Chief Abraham Idowu Akanle as a Nigerian, whose humility, industry and fear of God have greatly contributed to his success in life.
Akanle, a successful industrialist had been a close ally of the former President in the last forty years.
Obasanjo while speaking at a special 80th birthday reception for Akanle at the Olusegun Obasanjo Presidential Library (OOPL), Abeokuta, said, despite not being a blood relation, the celebrant had been a wonderful and trusted ally.
According to release by his Media Aide, Kehinde Akinyemi, Obasanjo said that, "my relationship with Abraham Idowu Akanle has been that of divined in the last 40 years. He has contributed to my success with his humility, hard work and fear of God.
"When people ask me how is Akanle to me, I tell them to ask God, that he is my brother and a trusted one for that matter.
"You see, let me tell you a little bit of my life. My parents had nine children and seven of them died leaving my sister and I. Later in life, I came across a senior person in Justice Olopade. I took him as my senior brother, my confidant and most respected.
"Much later, I discovered a junior brother and till today, he remains my junior brother. If you want to know, that is your (penny) toro."
Obasanjo prayed for the celebrant for more years in life, as he further eulogized Akanle's discipline and religious life.
In his remarks, Akanle thanked God for his age and Obasanjo for the trust in him, which had kept the duo together in the last four decades.
The visibly elated celebrant also disclosed that he shared similar background with his "senior brother" saying, "I share similar background with my brother. We are 11 in my family and Nine of them died at infancy, leaving only two of us.
"So my relationship with my brother is divined as he had told you. I want to appreciate him and thanked him for everything God have done for us in the last forty years," Akanle told the guests.
He blamed the country's major problem on the indiscipline at the Central Bank of Nigeria (CBN), Nigerian National Petroleum Corporation (NNPC) and the Nigerian Customs Service (NCS).
"If we can get these three crucial organizations to be up and doing, things will change in Nigeria. These places are rot in indiscipline and is not getting the country anywhere."
Various speakers, including members of the Chapel of Christ the Glorious King (CCKG) described Akanle "as a passionate, committed and humanitarian member, who also come to rescue of those in need in the Church."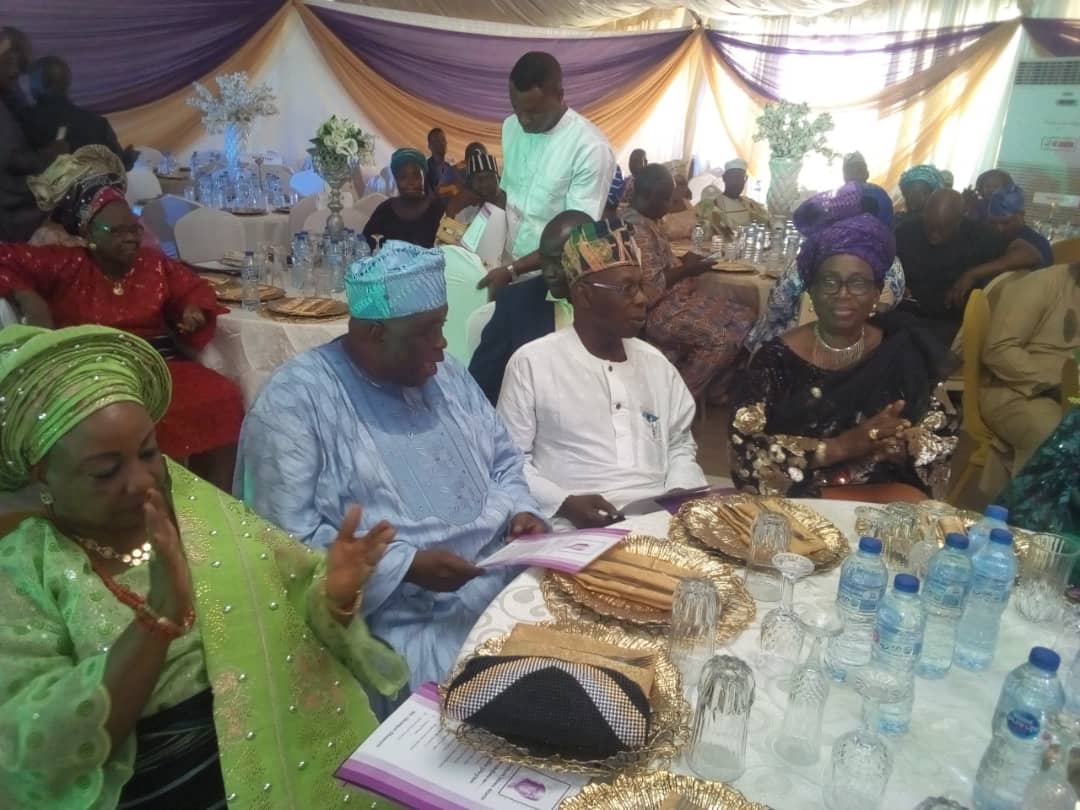 From Right, Mrs Obasanjo, Obasanjo, the celebrant, Chief Akanle and another guest at the event.