Odunade Adekola Panics as two married actress fight over him + Home boils over allegations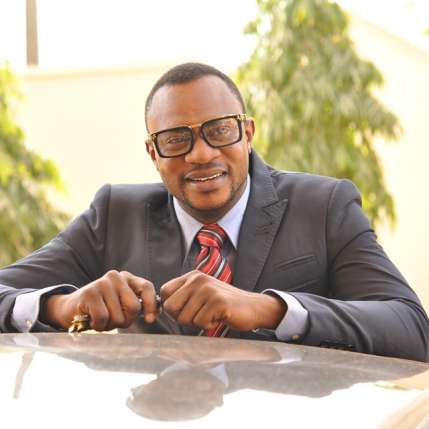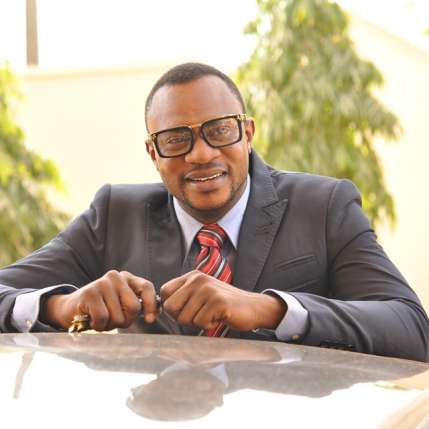 Over the weekend, a story was making rounds that two actresses, Kemi Afolabi and Seyi Ariyo AKA she baby were fighting each other over star actor, Odunlade Adekola.
This raised a lot of  eyebrows in town and it sprung up  fresh beef and fierce battle among the stars, especially Odunlade Adekola because it was reported that the issue has caused some rift in his home.
It all started when She baby  had a movie shoot recently,and Kemi Afolabi happened to be one of the characters. She ought to come 10 am,but she got to the location 5 pm. She had just three scenes with ,and I was paid  fully already for her role. She was angry Kemi already disrupted part of what she intended using her for because she didn't come as scheduled. But was persuaded by the director to change her role which she finished around 10 pm.
Furthermore, she said "I lent her my clothes in the course of shooting. She now held on to the clothes as a bait,insisting I must pay for her accommodation which wasn't in our budget. If she had come earlier as agreed,she would have been released in time because it's just three scenes.
"Kemi now held on to my clothes for two about months. All efforts to get her on phone proved abortive. She wouldn't reply all my messages neither would she pick my calls. After what seems like eternity,because we ain't that close,I was feeling uncomfortable leaving the clothes with her.I decided to call her friend,Sikiratu Sindodo and reported Kemi to her. And Sindodo persuaded me that it will be settled.
"Until I called Kemi,and she yelled at me. And she was angry that I reported her. She now insisted she won't give me the clothes until I pay for the said hotel room which wasn't in our contract. All further efforts to get the clothes proved difficult,and I was angry.I later wrote on my PM about the clothes and Saidi Balogun intervened. And I pulled it down immediately. Later,Saidi went to get the clothes from her. But the truth of the matter is that I can't put the clothes on again. That's all. And she went on her Instagram page,writing all sorts of things to attract public pity. Kemi Afolabi is a blatant liar".
On alleged romance with Odunlade Adekola which was reported to be the main reason for the dirty fight,she quickly refuted,"Dating Odun?That's rubbish. What's my business with Odun?Everybody knows it's Kemi who is dating Odun. So,why can we be fighting over Odunlade?I am happily married to cry it aloud".
When Kemi Afolabi was contacted, she said "She is a producer,I am an actor. I was on her location and she refused to pay for my hotel accommodation. And it's true I had her clothes with me in my car,but I told her to pay for my hotel which she refused. Anyway,I have responded on my Instagram page. You can check details about the whole thing."
Asked to shed light on her rumoured romance with Odunlade Adekola,which allegedly, was the cause of the rancour between herself and She Baby,and she reacted,"That's not true. I am a married woman,how can I be fighting over a married man?Odunlade Adekola is also married. You should know it's just a fiction. I am not dating Odunlade Adekola."
However, reacting to this, Odunlade Adekola showed his anger on them and threatened to sue them
'I was shocked and enraged when I read in the news that two married actresses were fighting dirty over me. I don't  know why they would drag my name which I have spent years of hard work to build in the mud just like that. I have no idea why they would even mention my name in the matter and the first thing that came to my mind was to contact my lawyers and sue them for defamation but I decided against it because it would turn into another scandal.'
Speaking further, the 'Oyenusi' actor said: 'I am a happily married man with children and I wonder why either of them would make such damaging statement. Nothing like an amorous relationship exists between me and any of them. In fact, I have only had a one-on-one encounter with Seyi Ariyo about two times and I doubt we have seen each other in the industry up to four times. So, where did such claims come from? They are just using my name for cheap publicity probably to make their movie popular but why would they want to do such at the expense of my family's happiness? I implore these ladies to stop using my name for cheap publicity and face their craft. If such happens again I may be forced to involve my lawyers in the matter."
Reacting to Odulade's declaration, She Baby was angry that Adekola threatened to sue her. The actress did not only call his bluff, she denied using his name for publicity stunt.