Ope Banwo's Nollytainment set to revolutionise Nollywood Via Nollycoin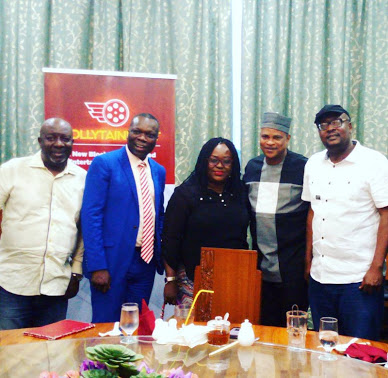 Interestingly,  Nigeria's Entertainment industry received a boost recently with the launch of NOLLYCOIN – a new blockchain-powered platform and cryptocurrency which is developed by Nollytainment Limited – 
At the Nollytainment World Press Conference held in Lagos, Dr. Ope Banwo, the visioner and driver of the platform, described this development as a deliberate strategy to address the problems limiting the impact of Africa movies in the global marketplace.  " the cryptocurrency will enhance the distribution and marketing of products within the African Movies ecosystem."
According to him,  Nollycoin will tackle the lack of access to sustainable capital needed for the production of quality movies; the issues related to copyright infringement, intellectual property protection and piracy; structural problems regarding fair compensation for collaborators and other professionals; and the challenges of having a universal means of exchange for the purchase and sale of African movies.
Speaking further, Dr. Banwo informed stakeholders and the press that the strategy and focus of the Nollycoin & the Nollytainment project is to provide a peer-to-peer content distribution platform that provides direct micro-payments to content owners and access to financing and capital to movie producers who are desirous of producing quality movies for the international market.
Other benefits highlighted are the open and transparent record-keeping ledgers for all stakeholders and the Big Open Data of the Nollycoin blockchain which is driven by Artificial Intelligence.
Also,  the timeline for achieving the set objectives include the completion of the ICO (April 2018), Meeting of Stakeholders & Selections (May 2018), launch of Nolly in at least four (4) exchanges (June 2018),  Beta Launch of NollyTV platform (July 2018) and the first NollyTV Exclusive TV series(July 2018).
On the Pre-ICO offer, he said between March 1 – 30, 2018 a minimum of 0.50Ethereum will trade around approximately $425, with 16,000Nollycoin equivalent to 0.50Ethereum and 30% bonus offered for all purchases.
Banwo however clarified that the sale is a token sale designed to seek crowd funding for the Nollytainment/Nollycoin project, and not a security sale. He further added that the supporters of the project are given tokens in return