OPPO Reno 7: OPPO's End-to-End Quality Assurance Promise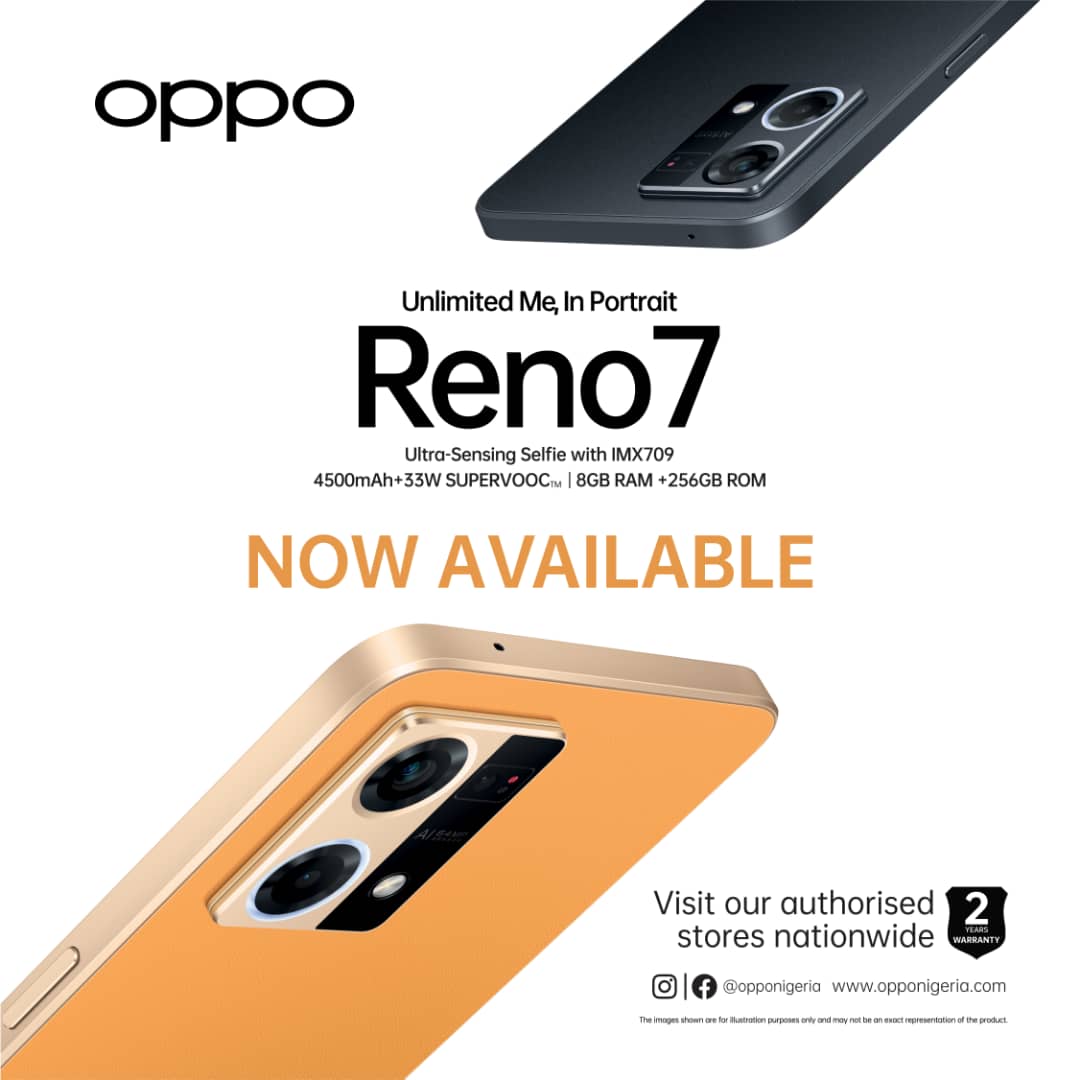 OPPO Reno 7: OPPO's End-to-End Quality Assurance Promise
Many factors influence a consumer's decision to purchase a smartphone: the number of smart high-tech features, the phone's stylish design, or its compact size.
However, if there is one element that can completely turn someone into a loyal fan of a brand, it has to be product quality. With tens of millions of users around the world, OPPO has built its reputation on strict end-to-end quality controls, covering everything from design and manufacturing to quality inspection and after-sales services. These processes are based on a relentless pursuit of attaining the high quality in both product and service, ultimately giving users comprehensive assurance when purchasing a product.
Excellent quality begins with excellent manufacturing
Selecting the world's top suppliers to guarantee quality from the ground up
OPPO has been actively working with suppliers throughout the industry to create a wide ecosystem of partners. To supply the components that make up the smartphones, OPPO works with many leaders in their respective fields. Take the screen module for example: OPPO partners with Samsung Electronics, Japan Display Inc (JDI), BOE, Tianma Microelectronics, and other manufacturers known for producing top-quality displays and components. OPPO has been working closely with renowned glass suppliers such as Corning and SCHOTT to produce protective screen glass. By partnering with the top suppliers, OPPO is able to manufacture the precisely customized, high-quality components needed to ensure the quality of its end products from the most fundamental level.
Dedicated production lines/factories guarantee the highest standards
To further guarantee the quality of products that come off the production line, OPPO works with its partners to establish dedicated support teams, specialized production lines, and even specialized factories exclusively for OPPO. All components destined for use in OPPO products must be produced in these facilities, which are maintained to the highest standards in the industry. Every worker must undergo OPPO's extensive pre-work training, including familiarization with OPPO technical documents, and having OPPO technical requirements embedded into the facility's internal manufacturing processes. Design specifications and quality control procedures are taught to staff, and all production lines are operated by OPPO's high standard.
Strict production environments also demonstrate OPPO's precise control over the production line: OPPO requires its suppliers to construct highly intelligent production lines capable of standardized production. Each production line must be strictly certified and monitored, and every item is given a unique ID number to ensure that each tiny procedure can be traced back through the entire production process. When manufacturing smartphone displays for example, all displays are assembled in a Class 1000 dust-free cleanroom that meets more than 270 specifications to ensure standardized production. The production of each component is strictly controlled within fixed specifications to guarantee that every mobile phone provides the same flawless quality.
Rigorous process controls
Even if a smartphone is manufactured according to rigorous production methods, the device needs to be tested before it reaches the market. All OPPO products are required to pass quality and reliability verification on their components, production lines and complete devices. Further to this, independent quality controls are carried out across the entire manufacturing process, including pre- and post-assembly, installation, and completed device stages. If a potential quality risk is detected at any point, OPPO will reject the device, send it back to the manufacturing stage, and solve the underlying issue. Aside from checks performed during manufacturing, engineers and technical experts also conduct five rounds of comprehensive quality assessments and reviews. These include evaluations during products planning, design, development, and verification. If a smartphone fails during any round, it is not allowed onto the market.
Innovation based on assured quality
As a famous saying at OPPO goes "product quality comes from good design". Part of the role of OPPO's R&D personnel involves taking specific user needs and transforming them into higher quality user experiences through tailored product design. Good product design is more than just appearances – it requires guaranteeing that every feature and every aspect of the device delivers on its promise to users.
Dedicated designs make every promise a reality
Production feasibility needs to be taken into account from the very outset if design innovations are to perform as intended. OPPO product designers therefore need to create clear and detailed product blueprints with enough information for factory workers to understand and follow accurately. This requires product designers to think ahead during the product planning stage to consider problems that might be encountered during production and manufacturing, and then come up with detailed solutions before the designs are put into production.
Practical and durable process innovation
Not every imaginative design idea makes its way onto the smartphones. OPPO takes a very cautious approach to commercializing new designs. A novel design requires hundreds, or even thousands of trials, including material selection, testing of the manufacturing process, quality verification, or months of technical testing before it is brought to consumers on a finished smartphone.
Take the new Reno7 Sunset Orange for example. In order to give the back cover of the phone an expressive textured effect that also feels smooth in the user's hand, OPPO designers examined thousands of different textures. Eventually, the team of designers narrowed down thousands of potential materials to just six options. Further market research on these six textures finally led to the selection of a lychee grain leather texture, chosen for its suitable thickness and natural, skin-friendly touch.
The designers then came across another new challenge when attempting to bring the exact textural effect to the back cover of the smartphone. To solve this, OPPO devised its own innovative Fiberglass-Leather made up of a synthetic leather material and a plate combined into one integrated piece designed to perfectly fit the shape of the phone. Compared with traditional leather covering processes, the Fiberglass-Leather design introduces a "frameless battery cover", meaning that no plastic mid-frame support is required. This new leather and fiberglass construction results in a lighter, thinner, and more integrated back cover without compromising on practicality and durability.
Such innovations in design require further exploration in new applications of technologies and materials. To bring the appearance of high-quality leather to the Reno7 series, OPPO tested and modified ten different polyurethane materials and six bridging layers, and made five modifications to the glass fiber epoxy resin. To ensure the material could withstand up to 100°C heat and 1.5mPa of pressure for 4 hours during the manufacturing process, OPPO engineers strengthened the temperature resistance of the leather polyurethane material to 190°C and increase its tensile strength to 20mPa, ensuring that the material's appearance did not warp during production. Together, these steps make it possible for the leather back cover to be mass produced at the desired level of quality.
Stringent testing of every detail
After the design and manufacture stages, more testing is required to fully guarantee that the finished product meets OPPO's high standards before it arrives on the market.
Global test centers provide professional quality assessment
OPPO has established quality testing centers in China, India, and Indonesia, a professional quality team made up of hundreds of engineers and technical experts. OPPO's quality laboratory has even been accredited by authorities such as the China National Accreditation Service for Conformity Assessment. In these quality testing centers, products need to pass more than 130 ultra-rigorous reliability tests, 320 experimental tests, and 6 major tests before they are ready for the next stage.
Comprehensive general testing goes beyond industry standards
OPPO products are only deemed fit for consumers if they have successfully passed a series of rigorous quality tests. These cover all day-to-day usage scenarios that the phone is likely to come across, including waterproofing tests, temperature and humidity tests, drop tests, RF tests, audio tests, radiation tests, battery tests, button pressing tests, plugging tests, twisting tests, light aging tests, cosmetics tests, extreme environment tests, clothing tests, and many more. To guarantee the same high quality for users around the world, some of these tests have much higher requirements than the industry average. For example, the drop test, which simulates a typical free-fall scenario from various heights, was set at a height of 1 meter for OPPO phones against an industry average of 0.8 meters. These comprehensive, demanding tests ensure OPPO devices can be used as expected in both regular and extreme environments.
Specific tests for special quality control
Apart from tests designed to ensure regular performance and functionality, OPPO also conducts specific tests to ensure the durability and practicality of innovative features or design elements. For instance, the Fiberglass-Leather on Reno7 Sunset Orange has been subjected to extreme lab tests involving rubbing the material with an alcohol-soaked pad, a rubber eraser, and a denim swatch over 5,000, 10,000, and 200,000 times respectively. By simulating daily wear and tear in this way, OPPO ensure that its innovative designs are durable and resistant enough to meet its high standards.
This same insistence on excellence can also be found in the high level of quality control around design details. The Orbit Light, which surrounds or embedded in the camera module on certain smartphone models, OPPO conducted over twenty uniform light scheme adjustments, thousands of uniform light detection tests, and other special tests. In the standard test environment (25°C, 60% humidity, 10mAh), the lifespan of the Orbit Light was shown to reach over 50,000 hours. Through these special quality control tests, OPPO can ensure that even the smallest of innovations deliver a reliable, fault-free experience.
Quality assurance from start to finish
To deal with issues caused by minor accidents during daily use, OPPO has established professional and friendly after-sales teams worldwide to provide services to every OPPO user, making up the final link in OPPO's end-to-end quality assurance.
Following the opening of the first service center in Lagos Nigeria, OPPO began to rapidly rollout more centers nationwide. As of 2021, OPPO has established more than after-sales centers in Nigeria and regions such as Lagos, Abuja, Porthacourt, Ibadan, together, more than 100 customer service representatives work in these service centers.
Through these after-sales service centers, OPPO has built up a high-quality service model based on its Care & Reach philosophy. Through Care & Reach, OPPO brings customers industry-leading after-sales services based on three core values: Friendly Service, Professional Service, and Inspiring Service. For example, OPPO has introduced "1 Hour Flash Fix"and "Send-in Repair services", making it possible for users to have their smartphones repaired quickly and efficiently. At the same time, these user-friendly services enable OPPO technical engineers to improve their troubleshooting skills and efficiency, helping them to provide faster, more convenient, and more professional services at all times.
Product quality can be very difficult to prove when it comes to complex devices such as smartphones. It is not until something goes wrong that an individual starts to question its quality. Therefore, OPPO bases its quality standard not on the results of factory testing but on direct feedback from the market. This includes things such as the maintenance rate for a certain device, and the product withdrawal rate.
Thanks to OPPO's high quality requirements and rigorous quality control, failure rates for OPPO products available on the market are far below those of the industry average. For example, the failure rate from water damage is far lower than the industry average; products are also less likely to result in severe damage after being dropped and are more reliable when used in very humid climates or other extreme environments. Building upon this success, OPPO will continue to make quality a cornerstone of its commitment to consumers, bringing users reliable products and high-quality services through its end-to-end quality assurance program.
VAT Row: Court of Appeal Rules In Favor of FIRS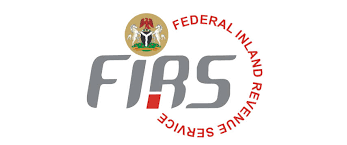 VAT Row: Court of Appeal Rules In Favor of FIRS
By Olorunfemi Adejuyigbe
The Court of Appeal, sitting in Lagos on Friday has upheld the appeal filed by the Federal Inland Revenue Service (FIRS), against the Lagos Hotel Owners Association of Nigeria.
The Court of Appeal set aside the Federal High Court judgment in favor of the Association.
In 2019, the Association had gotten a judgment from the Federal High Court sitting in Lagos, whereby the court had invalidated the powers of the FIRS to collect VAT from the members of the Association.
The FIRS thereafter appealed the judgment at the Court of Appeal.
The Court of Appeal also struck out the Counter claim of the Lagos State Government against FIRS. Yesterday's judgment has therefore affirmed the authority of FIRS to collect VAT from all taxpayers.
Details later …
FIRSTBANK LAUNCHES SINGLE-DIGIT LOAN FOR WOMEN-OWNED BUSINESSES, REINFORCES ITS ROLE IN STRENGTHENING GENDER INCLUSION IN NIGERIA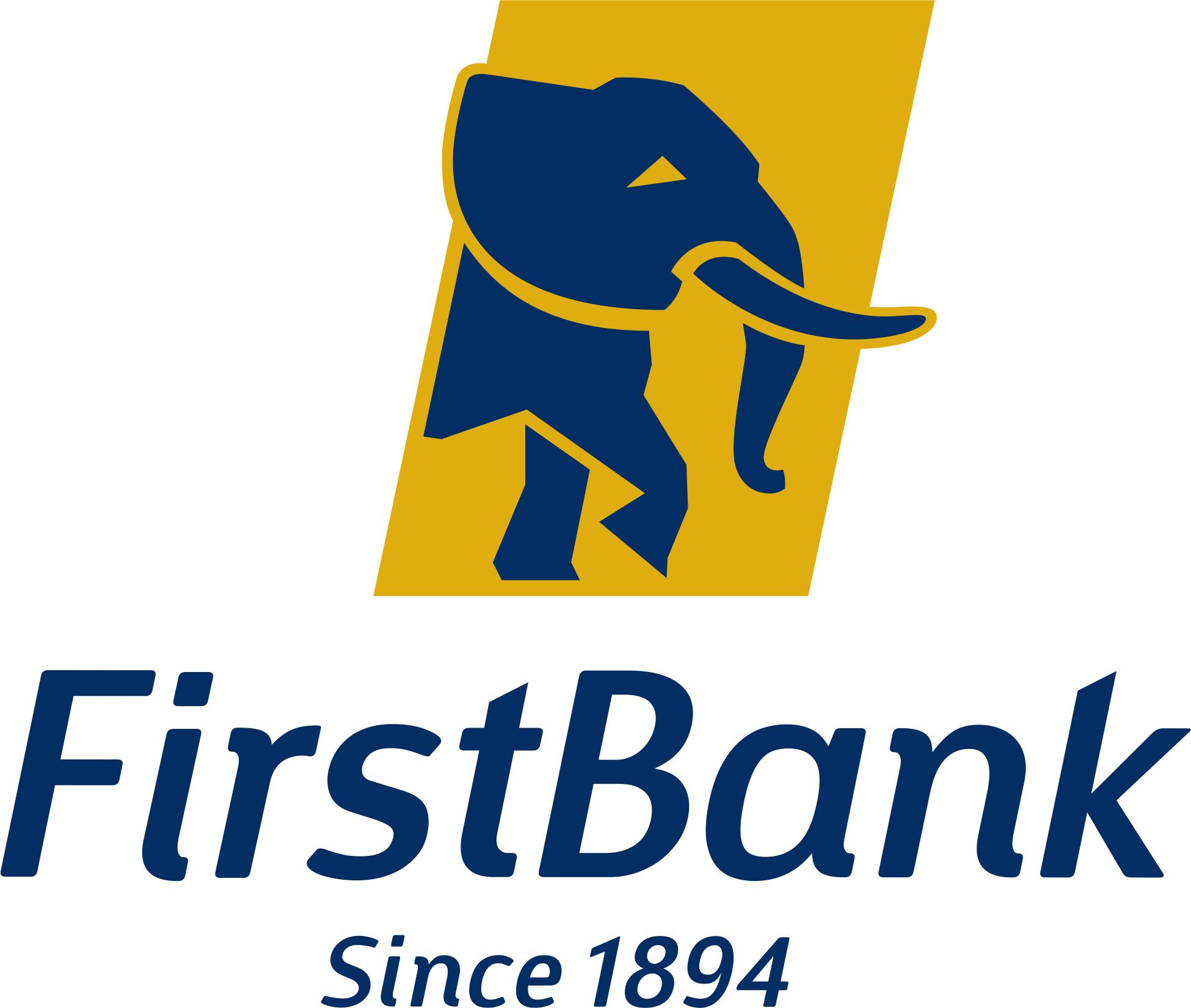 FIRSTBANK LAUNCHES SINGLE-DIGIT LOAN FOR WOMEN-OWNED BUSINESSES, REINFORCES ITS ROLE IN STRENGTHENING GENDER INCLUSION IN NIGERIA
By Olorunfemi Adejuyigbe
The FirstGem fund (FirstGem loan) is a single-digit loan scheme, exclusively designed to put women at an advantage in contributing to the socio-economic development of the country.
The loan scheme covers female-owned or partnered SMEs in various sectors of the economy Launched in 2016, FirstGem has been impactful in driving financial inclusion, influencing women's empowerment through gender-advancement programmes like savings culture, financial literacy, wealth management and building an investment portfolio.
In furtherance of its role in promoting female entrepreneurship across the country, Nigeria's premier banking institution and leading financial inclusion services provider, First Bank of Nigeria Limited, has announced the launch of the FirstGem fund (FirstGem loan); a single-digit loan scheme, exclusively designed to put women at an advantage in contributing to the socio-economic development of the country.
The FirstGem loan scheme is designed for female-owned or partnered SMEs in the following sectors Food/Beverage processing & Packaging, Beauty and cosmetics, Confectionaries, Catering & Restaurants, Transportation (Logistics) and Agric/Agro-Allied (retail value chain). With an interest rate of 9% per annum, FirstGem loan is a collateral-free loan that is available to the bank's existing and prospective female customers. Based on eligibility, customers can access loans from N500,000.00 to N3,000,000.00.
To access the loan, Female owned or partnered SMEs can visit the Bank's website – https://www.firstbanknigeria.com/personal/loans/more-financing-options/firstgem-funds/ – to download and fill out the Retail Loan Application Form. The completely filled form should be submitted to the nearest FirstBank branch with accompanying documents.
Speaking on the loan Folake Ani-Mumuney, Group Head, First Bank of Nigeria Limited said, "we are delighted with the role our FirstGem product plays in creating an avenue to enlarge the business activities and endeavours of female entrepreneurs across the country. Our FirstGem value proposition offers real solutions to constraints encountered by female entrepreneurs and working professionals, as it exposes women to opportunities for the advancement of their business. We implore every female business-minded individual to take advantage of the FirstGem loan as it puts them at an advantage to contribute their quota to the national economy."
Launched in 2016, FirstGem has been impactful in driving financial inclusion, influencing women's empowerment through gender-advancement programmes like savings culture, financial literacy, wealth management and building an investment portfolio. FirstGem is designed specifically to meet the needs of the female gender, aged 18 years and above.
FirstGem is targeted at a broad spectrum of women, working professionals, entrepreneurs or market women through an array of benefits such as free business advisory services, access to finance, specialized training on business development initiatives (virtual and physicalevents), regular insights on business / investment opportunities. and mouth-watering discounts at partner merchant outlets (spas, salons, grocery stores) offering lifestyle products and services.
Recently, FirstBank announced its partnership with CDC Group, the UK Government's development finance organisation to economically empower women-owned and led businesses as well as local small and medium-sized enterprises (SMEs) in Nigeria. The facility, which is in the sum of US$100 million will have a minimum of 30% allocated in the form of credit lines to women entrepreneurs.
About FirstBank
First Bank of Nigeria Limited (FirstBank) is the premier Bank in West Africa and the leading financial inclusion services provider in Nigeria for over 128 years.
With over 750 business locations and over 150,000 Banking Agents spread across 99% of the 774 Local Government Areas in Nigeria, FirstBank provides a comprehensive range of retail and corporate financial services to serve its over 30 million customers. The Bank has an international presence through its subsidiaries, FBNBank (UK) Limited in London and Paris, FBNBank in the Republic of Congo, Ghana, The Gambia, Guinea, Sierra-Leone and Senegal, as well as a Representative Office in Beijing.
The Bank has been handy at promoting digital payment in the country and has issued over 10million cards, the first bank to achieve such a milestone in the country. FirstBank's cashless transaction drive extends to having more than 10million people on its USSD Quick Banking service through the nationally renowned *894# Banking code and over 4.5 million people on FirstMobile platform.
Since its establishment in 1894, FirstBank has consistently built relationships with customers focusing on the fundamentals of good corporate governance, strong liquidity, optimised risk management and leadership. Over the years, the Bank has led the financing of private investment in infrastructure development in the Nigerian economy by playing key roles in the Federal Government's privatisation and commercialisation schemes. With its global reach, FirstBank provides prospective investors wishing to explore the vast business opportunities that are available in Nigeria, an internationally competitive world-class brand and a credible financial partner.
FirstBank has been named "Most Valuable Bank Brand in Nigeria" six times in a row (2011 – 2016) by the globally renowned "The Banker Magazine" of the Financial Times Group; "Best Retail Bank in Nigeria" for seven consecutive years (2011 – 2017) by the Asian Banker International Excellence in Retail Financial Services Awards and "Best Bank in Nigeria" by Global Finance for 15 years. Our brand purpose is always to put customers, partners and stakeholders at the heart of our business, even as we standardise customer experience and excellence in financial solutions across sub-Saharan Africa, in consonance with our brand vision "To be the partner of the first choice in building your future". Our brand promise is always to deliver the ultimate "gold standard" of value and excellence. This commitment is anchored on our inherent values of passion, partnership and people, to position You First in every respect.
Folake Ani-Mumuney
Group Head, Marketing & Corporate Communications
First Bank of Nigeria Limited
Micro businesses overcoming the challenges of doing business in rural areas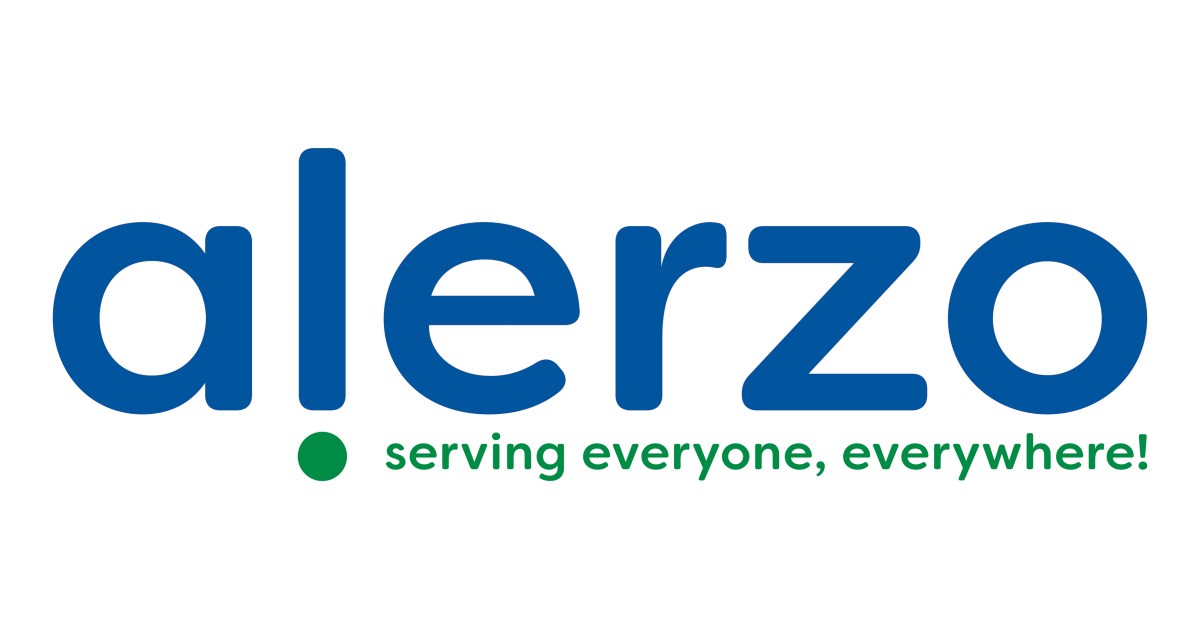 Micro businesses overcoming the challenges of doing business in rural areas
Contrary to the erroneous belief in some quarters that doing business in rural areas is immune from the common challenges that businesses generally face, reality is that micro business owners in underserved areas also have peculiar challenges they go through.
Some of these challenges include difficulty in accessing goods on time. Dearth of infrastructure such as good road network, long distance to the market and lack of adequate transportation system to move purchased goods are among the factors that constitute access barriers to goods and commodities.
As a result, many micro business owners spend longer time or wait for days and weeks to receive inventory or restock, while oftentimes they experience supply shortages. The delay or disruption in supply also affects the end-users/consumers, who are unable to purchase things they need as at when due.
Painfully, micro retailers lose sales, and ultimately money whenever they have stocks-out due to inefficient supply cycles.
However, the increasing impact of digital technology that is rapidly transforming every segment of our socio-economic ecosystem is also changing the narrative positively for businesses including retail trade.
The digitalisation of the economy, which is enabling e-commerce platforms in the B2C segment and lately the B2B segment, has had and continues to have great impact on the manufacturing, distribution and retail value chains.
With B2B e-commerce, tech-driven digital solutions including warehousing and logistics infrastructure and fulfilment solutions are making micro businesses more efficient and better organised in their day-to-day operations, especially those in the underserved remote or rural areas.
So, unlike the past years when micro business owners in underserved areas faced supply hurdles, most of them today can testify of better and faster access to goods and commodities due to B2B e-commerce revolution.
This positive development is not without the efforts of B2B e-commerce platforms like Alerzo whose strong presence in rural areas and commitment to the underserved micro businesses is boosting access to extensive catalogue of products and logistics.
Through SMS, WhatsApp, phone calls or log-in onto its site where applicable, customers now easily place orders and get the goods delivered swiftly without being charged for delivery.
Alerzo's CEO, Adewale Opaleye stated, "Our strong presence in the South-West, and continued expansion to the North-West and Central consolidate our desire to grow in a sustainable manner and continue to serve those that are underserved.
"On our Alerzoshop retail app, we have a vast assortment available to our customers to choose from, and we offer free delivery in all the over 13 cities we're currently operational. We change the landscape for them (retailers) through on time delivery.''
Opaleye added that, ''For the past two years, we have delivered to informal retailers at no cost. With our delivery services, retailers save time, energy, and resources that they would have otherwise expended in restocking. These benefits have resulted in 85% of our retailers reducing their two to four times a week restock trips to zero."
As digital technology makes deeper impressions on more people, it is also anticipated that the rural communities would also open up.
Hence, there is a bigger role e-commerce platforms will play in reaching the underserved in light of government's focus on leveraging micro, small and medium enterprises (MSMEs) and digital economy as critical enablers of national economic growth.
As the engine of national economic growth, the MSMEs segment is reported to contribute 50 per cent to the Nigeria's GDP and make up 80 per cent of the country's total employment, while the informal retail segment is worth $100 billion. E-commerce platforms, in particular the B2B segment would ultimately be needed to bridge the potential supply-demand gap that could arise.
Phillips Ilerioluwa
PR REDLINE LTD
08160379312.