Osinbajo: Law professor in bed with lawlessness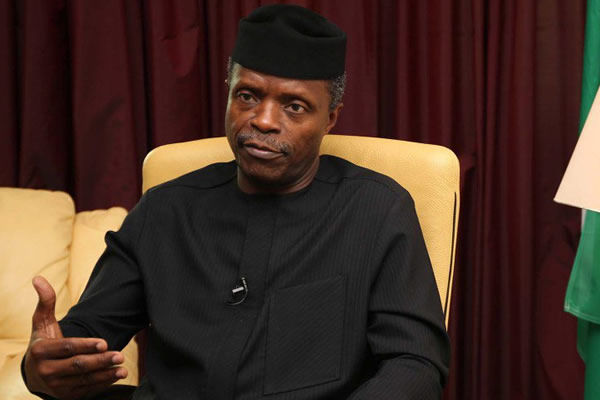 Osinbajo: Law professor in bed with lawlessness
Tunde Odesola
In between 2015 and 2021 are the years of the locust when hope was on his shoulder, law wisdom in his cerebrum, gospel on his lips but Nigeria's Vice President, Yemi Osinbajo, law professor, politician, and pastor, crash-landed like Humpty Dumpty under the weight of lawlessness.
I sincerely sympathise with the General Overseer, The Redeemed Christian Church of God, Pastor Adejare Adeboye, over the death of his son, Oludare, at 42. I pray God grant Baba Adeboye, his amiable wife, Mama Folu; Oludare's widow, Temiloluwa; his children and the global RCCG family the fortitude to bear this painful loss.
Describing the priceless treasure that children are, and the potency of death's sting on parents who lose their children, King David, the psalmist, says, "As arrows are in the hand of a mighty man; so are children of one's youth."
I don't trifle. I don't take the name or the church of the Lord in vain. For I know, death doesn't crack jokes. It cracks joys. When death strikes, it leaves truckloads of pain to last a lifetime.
As true believers, I know Daddy and Mummy G.O will forgive the verbal diarrhoea that afflicted Yoruba activist, Chief Sunday Igboho, who not only accused Baba Adeboye of not supporting the clamour for Yoruba nationhood, but also urged God to kill the wives and children of Yoruba leaders who do not support the agitation for a Yoruba republic.
That was activism gone mad. It was the most soulless statement to say against a parent who just lost a child.
Baba and Mama, I apologise on Igboho's behalf; his outburst mirrored his intelligence and emotional quotients. Please, forgive Igboho, the child of circumstance thrust on the society by misgovernance.
As a friend, I'll advise Igboho Osha to go see a former Lagos Senator, Tokunbo Afikuyomi, and learn the lesson in the Afikuyomi surname which affirms the Yoruba worldview that forbids mocking the dead.
Because these are trying times for the RCCG, I should exclude the name of the church from my constructive criticism of Vice President Osinbajo. But being a Redeemer myself, doing so will put me at the risk of being accused of hypocrisy, a form of moral corruption ruining the Buhari-Osinbajo administration.
Also, discussing Osinbajo without referencing his Christian background is tantamount to discussing Nigeria's President, Major General Muhammadu Buhari (retd.) without affirming his bizarre love for cattle or nepotistic affinity for his Fulani ethnic region or permission of corruption.
Verily, sidestepping RCCG in this article would defeat the charge of Christ Jesus which implores the believer to seek and know the truth in order to be set free.
Conversely, one would believe that being a pastor of the RCCG and a reputable law professor, for that matter, Osinbajo won't trade his place in paradise for the allure of political office because he knows the truth.
I say this because Osinbajo seems to be blinded by the grandeur of political office and chained by untruth. Or, what explanation can be provided for Osinbajo, a Senior Advocate of Nigeria and pastor, leading a government delegation to Uganda for a sixth term presidential inauguration of Yoweri Museveni who has clamped down on opposition in a bloodletting iron rule?
For starters, in 1986 when then guerrilla leader, Museveni, snatched power in Uganda, Osinbajo was a 29-year-old senior lecturer at the University of Lagos. Since burning the candle at both ends, and rising to the post of a professor in 1997, serving as Lagos State Commissioner between 1999 and 2007, returning to teach at UNILAG between 2007 and 2013, up until a national leader of the All Progressives Congress, Asiwaju Bola Tinubu, nominated him as running mate to the retired Major General Muhammadu Buhari in 2014, and now that he's serving a second term as vice president, Museveni's fangs have remained buried in the jugular of Uganda.
Today, Osinbajo is 64, yet the antiquated 76-year-old Museveni is still president, and without a thought of relinquishing his chokehold on Uganda. The Alakenne of Ikenne, Oba Oluwayomi Odeneye, who is the traditional ruler of Osinbajo's town, has just spent three years on the throne, whereas Osinbajo applauds Museveni, a 'democratically elected president', who has spent 35 years on the throne of his forefathers.
I have a question for Osinbajo, the lawyer and SAN: Is there any aspect of the Ugandan Constitution that allows for lifetime presidency? I also have a question for Osinbajo, the Man of God: Is it right in the sight of God and Man for Nigeria to support a fascist who has made the yoke of Ugandans heavier and chastised them with scorpions when Milton Obote, his predecessor, used the whip? I await the answers to my questions from Osinbajo, the politician.
Were he still a lecturer in UNILAG today, it doesn't take divinity to picture a short lecturer standing before a class of undergraduates taking 'Law 101: Introduction to Africa's Bloody Rulers', describing Museveni as a fascist, tyrant, despot, dictator and oppressor lacking regard for rule of law and due process.
But being the vice president in the corrupt maelstrom called Nigerian politics, Museveni's bloody reign appears to have changed in the eyes of Osinbajo from crimson red to a whiteness the eskimo would envy.
I can correctly second-guess the response of the vice president to my Christianly criticism of his action: "The Ugandan Constitution gives room for Museveni to contest as many times as possible." To which I ask, did General Ibrahim Babangida not annul Nigeria's freest election and backed up the smelly-armpit Interim National Government led by Chief Ernest Shonekan with constitutional provisions? Did the reprehensible actions of Babangida make the cancellation of the June 12 1993 election right?
If Osinbajo justifies his attendance of Museveni's inauguration, I consider it a given that the husband of Dolapo can defend the symbol of 'modern political evil', Adolf Hitler, who murdered six million Jews during the Holocaust, which epitomises German's expansionist rule.
Osinbajo is a huge letdown. Millions of Nigerians, who were suspicious of Buhari's military antecedents, voted for the Katsina leader because they saw in Osinbajo a strong rudder to stabilise the Buhari government during tempests. But Osinbajo has failed woefully and come short of Nigerians' expectations.
When the residence of Buhari's Chief of Staff and next-door neighbour in Aso Rock, Ibrahim Gambari, was attacked last week by armed robbers, a megaphone of the President, Shehu Garba, described the incident as a 'foolish attempt'. What a mishmash megaphone!
How I wish the robbers gave all the residents of the infiltrated residence a dose of what Nigerians suffer daily in the hands of bandits in order for the dividends of banditry to go around, regardless of class, creed or colour. Maybe that would drive home the point that Nigeria, under Buhari, has become more lawless, unsafe and corrupt than the APC met it.
When will this acid rain stop beating Nigerians? Nigerians have received the thorny end of the stick in the last 22 years of democracy. Billions of dollars went down the drain during President Olusegun Obasanjo's miserable attempt at revamping the electricity sector and providing Nigerians with phoney national ID cards.
After the Goodluck Jonathan years, his wife, Patience, aka Mama Peace, returned money to the Economic and Financial Crimes Commission in a plea bargain while $153m and 80 houses have been recovered from a former Petroleum Minister, Diezani Alison-Madueke, who served under Jonathan, among the disappearance of $2bn security funds and sharing of fake contracts to militants.
It's tragic that Buhari for whom Nigerians risked their lives and limbs to elect President, and clean the country's Augean stables, has become the oasis of odour.
Email: tundeodes2003@yahoo.com
Facebook: @tunde odesola
Twitter: @tunde_odesola
How I Joined Nollywood Industry 21 Years Ago" – Pretty Actress, Kareem Mariam Reveals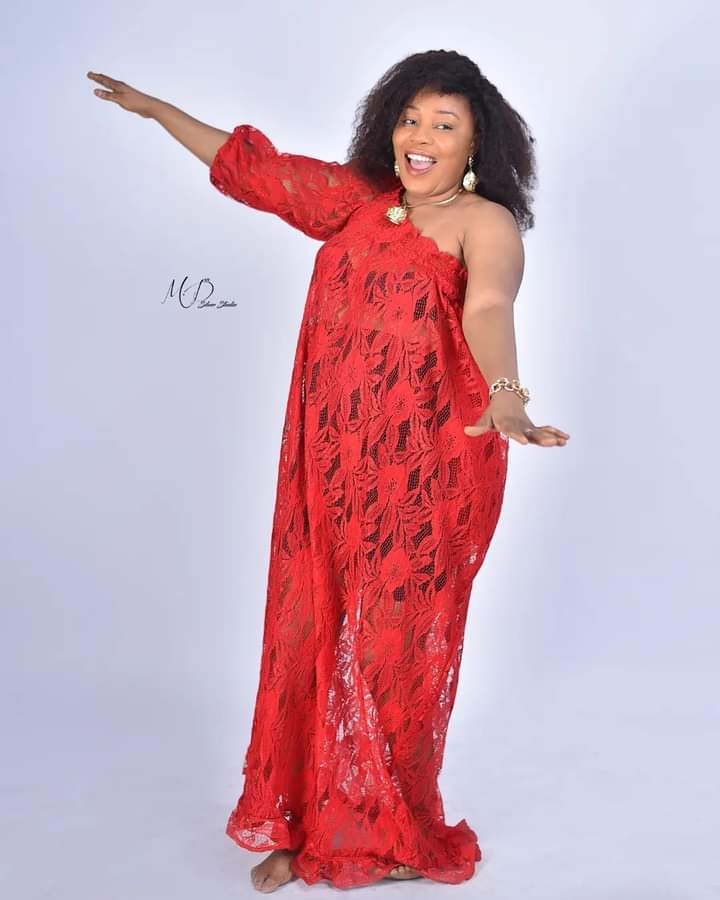 How I Joined Nollywood Industry 21 Years Ago" – Pretty Actress, Kareem Mariam Reveals
Kareem Mariam Abisola stands out among the wave-making actresses in the Yoruba movie genre of Nollywood, boasting a career that spans over two decades. As an actress and movie producer, Mariam shares insights into her journey, upbringing, and experiences within the industry.
Born to a father from Odogbolu and a mother from Sagamu Remo, both in Ogun State, Mariam was raised in Lagos State, specifically in Fadeyi. Her educational journey began at Lagos Mainland Local Government Primary School, followed by Mainland High School, Onayade Fadeyi, Lagos, for her secondary education. Subsequently, she gained admission to Moshood Abiola Polytechnic, Abeokuta, before crossing over to Olabisi Onabanjo University to study Industrial and Labour Relations.
In 2002, Mariam joined the movie industry, influenced by Mr. Olumide, whom she met at a shop while purchasing a VCD. Expressing her interest in acting, Mr. Olumide invited her to the rehearsal ground at Sipeolu in Somolu. There, she became connected with the late Dejo Tufulu, under whose tutelage she honed her skills for six years before graduating. Following this, Mariam sought additional knowledge from Kafila Salem and Bose Joseph to learn the intricacies of makeup.
Since her entry into the industry, Mariam Kareem has produced over 6 movies, showcasing her versatility and creative prowess. Some of her notable productions include "Iwalewa," "Omo Eru," "Eruni Baba Onaloji," "Oju Kan Epa Oju Kan Ere," "Omo Alagbe," "Iboji Alaye," "Akuko Oru," Akiti and many more.
Reflecting on her journey, the actress shared, "I met a man known as Mr. Olumide in 2002 at a shop where I visited to buy a VCD. Expressing my interest in acting while still in secondary school, he invited me to their rehearsal ground at Sipeolu in Somolu. Upon arrival, he connected me with Dejo Tufulu, who became my mentor for six years until I graduated. I produced my first movie in 2007."
Kareem Mariam Abisola's story is a testament to passion, dedication, and the transformative power of mentorship within the Nollywood landscape.
Richard Pryor's Daughter Visits Nigeria, Launches Multimillion Dollar Film Project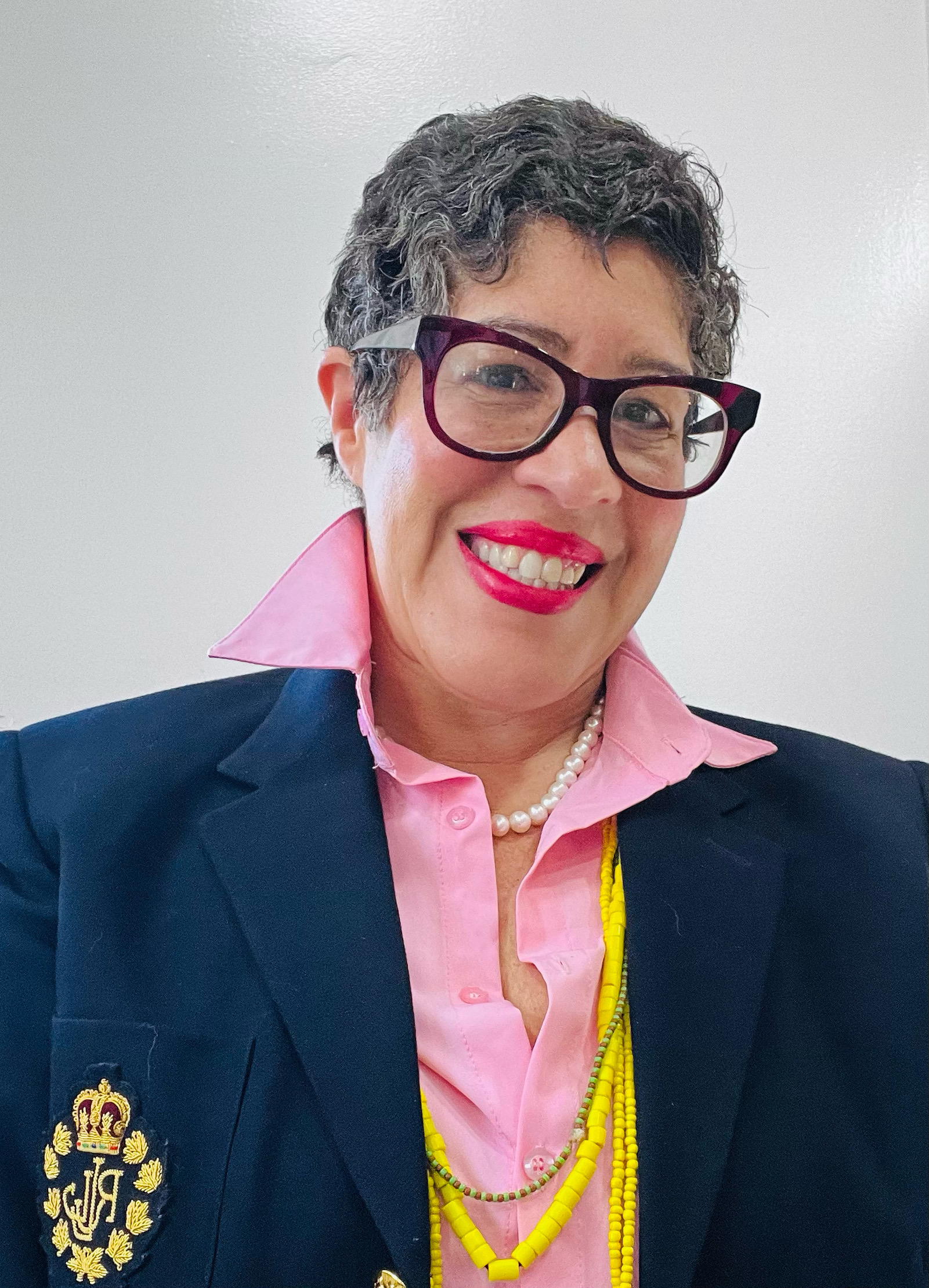 Richard Pryor's Daughter Visits Nigeria, Launches Multimillion-Dollar Film Project
A list Actress, Rain Pryor and Daughter of late Legendary Hollywood actor/stand-up comedian, Richard Pryor, recently visited Nigeria to announce plans to launch a groundbreaking multi-million dollar film project in collaboration with Nigerian producers. 
Acclaimed Nollywood actor and star of Netflix movie, Elesin Oba, Odunlade Adekola will be starring alongside major Hollywood actors in a movie that will bring together both cultures. Pryor says she was excited to have Odunlade as a lead actor after watching many of his films and seeing his range of abilities.
"I am a fan of Nollywood, so in the last year and a half, Nollywood has flooded the United States through Netflix and other streaming platforms. I have watched King of Boys, Jagun Jagun and other titles and I have watched Odunlade, his range of abilities and what he can do. My observation is that he possesses what is needed for the character of Oba Fagbemi in the coming film and that was why we chose him," Pryor explained.
Pryor is currently working with Bola Atta and Chike Nwoffiah, a Nigerian filmmaker and arts consultant on the film project. Whilst Pryor takes on the dual roles of director and Executive Producer, Atta and Nwoffiah  are Executive Producers of the film project.
On the inspiration behind the project, Pryor said, "What prompted the story was my family. I have a family that is rich in tradition and culture and when I travelled to Nigeria to learn about the Yoruba culture, predominantly Ifa, I thought how can I bring together, Nigerian and black Americans to create something that is a mixture of Hollywood and Nollywood. My father, who was a late popular comedian and actor, made profound changes in his life when he came to the African continent and felt that he found his soul and himself and here I am doing the same thing and finding my place."
Atta and Nwoffiah disclosed that the high budget multi-million dollar film project is in the pre-production stages and will begin filming in 2024 with the film set for a 2025 release. Atta also said that the film will be shot in Osun and Lagos state, Nigeria as well as the state of Maryland in the United States of America.
The project focuses on the history and culture of African-Americans and Africans worldwide, tracing their roots back to Nigeria. Rain Pryor, who is an actress and entrepreneur, is not only bringing Hollywood and Nollywood together but also promoting tourism and cultural exchange between Nigeria and the United States.
The 54 year old who said she is enthralled with the Nigerian culture, which informed why she adopted the Yoruba name,  Osunyemi Oriomodun said she is fascinated by the beauty and richness of African culture looking at the nexus between the religion of the people and its essence. 
"You can't really tell the story without being where the story originated from and that is why I am in Nigeria and have visited different cities including Ile Ife known to the Yoruba as the source. 
Pryor said her ultimate goal is to 'go home, go to motherland, come to Nigeria, and  your roots. Immerse yourself in the culture because no one has yet done an International Film of this magnitude between Hollywood and I believe that it will get people excited in the States to say let's go to Ngeria. Let's see what it's about"
Why I Dumped Islam To Worship Ifa"- Popular Nollywood Actress, Adenike Alajogun Reveals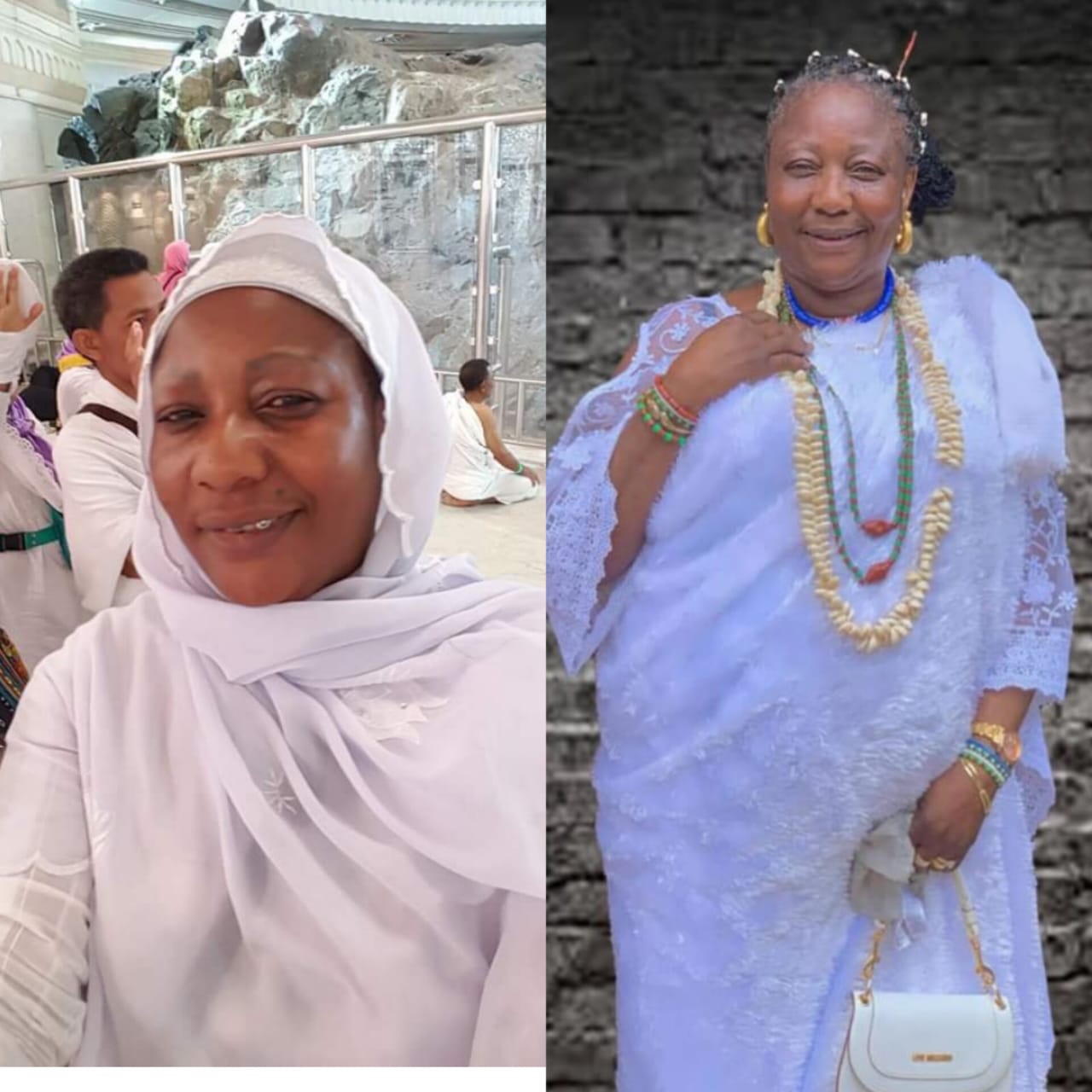 "Why I Dumped Islam To Worship Ifa"- Popular Nollywood Actress, Adenike Alajogun Reveals
UK-based Nollywood actress and socialite, Adenike Alajogun, has sheds light on her decision to embrace Ifa religion after leaving Islam three years ago. Amidst social media controversies, especially on Facebook, Adenike discusses her journey and beliefs in an exclusive interview with entertainment journalist Gbolahan Adetayo, coinciding with her birthday on Monday, November 27th, 2023.
When asked about the shift from Islam to Ifa worshipping, Adenike attributes her decision to Eledumare's will and a quest for personal truth. Born into a Christian family with ancestral roots in Ifa worship, she emphasizes that the switch is a personal choice, and her supportive husband, hailing from Afobaje's family in Imeko, Ogun State,embraces traditional beliefs.
Reflecting on her pilgrimage to Mecca seven times, Adenike explained that despite the religious experiences, she didn't find spiritual fulfillment until she embraced her forefathers' tradition. "I feel at home, comfortable, and confident now," she stated.
Addressing the change in her name from Anike to Adenike, she clarifies that Anike is an Oriki (appellation), not a name, while Adenike signifies a real name. She associates "Ade" in Adenike with the crown on her Oracle "Ade Ori Ifa Mi," emphasizing Ifa's significance. Adenike proudly declared herself Iyanifa since August 2020, sharing her deep connection to Ifa through her family's background.
As she celebrates her birthday, Adenike expresses gratitude for another year with her family. She acknowledged the challenges faced when transitioning from established religions but remains resolute in her commitment to Ifa. Looking forward, she reveals plans to produce a movie detailing her journey back to her forefathers' religion, promising an enlightening story for all.
In her words, "I won't really say what brought me back to Isese, but I am planning a movie towards it soon where everyone will see the reason."