'Paseda Legacy Foundation Isn't a Political Foundation' – Otunba Rotimi Paseda reveals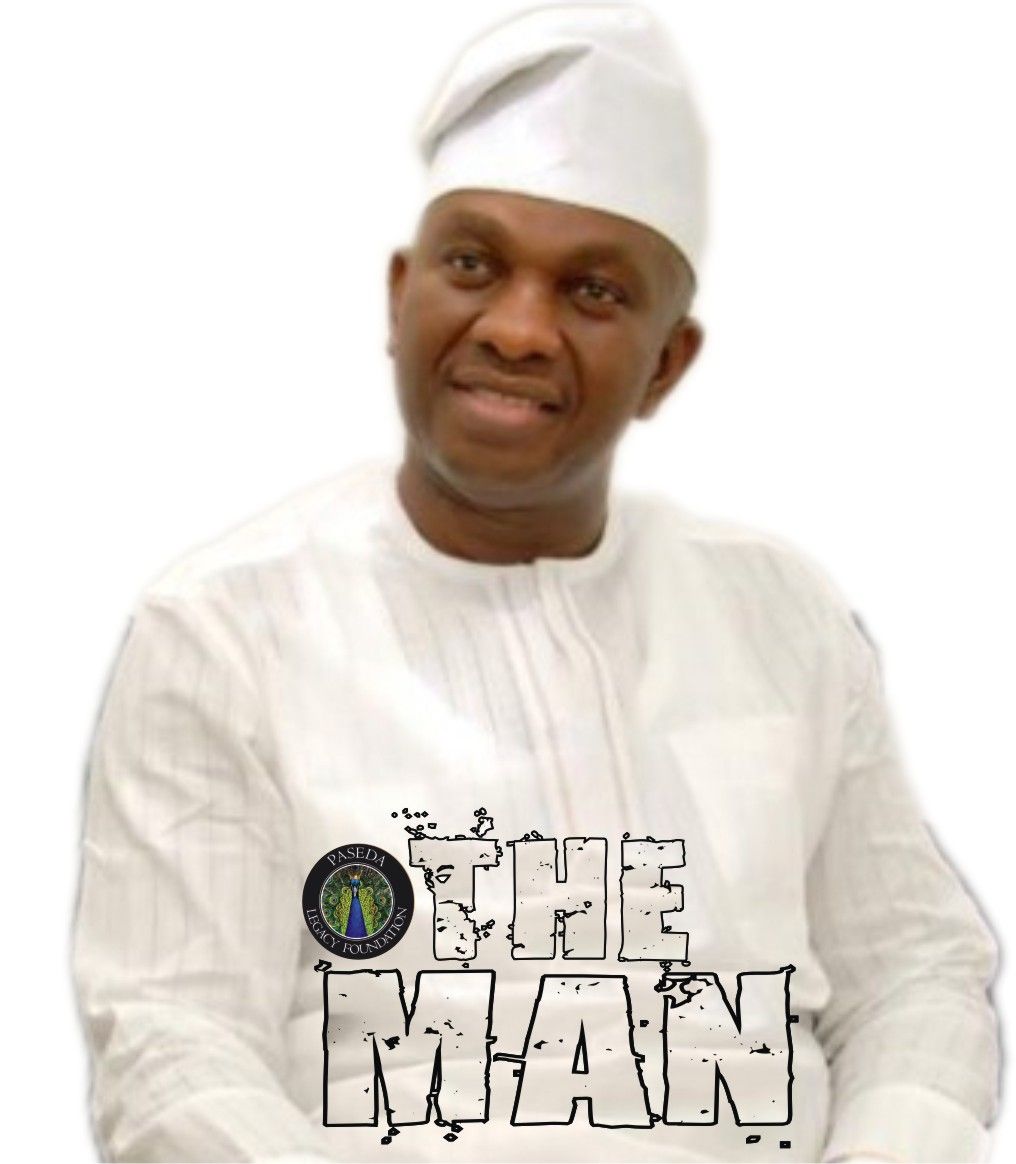 Otunba Olatunde Rotimi Paseda is the Ogun State gubernatorial candidate of the Unity Party of Nigeria (UPN) in the 2015 Governorship election and also a national leader of the party. The business mogul cum politician, spoke recently with journalists in his Abeokuta office. He lampooned the Ogun State Government for bastardizing the State economy, but Commended President Buhari for restructuring the economy.
He Spoke with Saharaweekly's OLUWATOSIN OSHO on issues to include, State of the nation, his foundation as well as his party readiness for the forthcoming Local government elections in Ogun State.
Excerpts:
WHAT IS PASEDA LEGACY FOUNDATION ALL ABOUT?
Welcome to PLF (Paseda Legacy Foundation), registered in Nigeria, affiliated to other foundations in the United States of America and it has been registered. It is set up in Mexico, where I am mostly known and it is also in operation in the UK, so it is not a foundation that is just in Nigeria. It is not a political foundation like we have around now. It is a foundation I intend to bring together a lot of our successful Ogun State indigenes in diaspora to come and do something, like a platform for them to do something useful to the people and be identified as doing it. It is also a platform for me to do what I am known for which is touching lives as best I can. It is not something I can do single-handedly, I don't pretend that I am doing this by myself because I need help of everybody both home and outside Nigeria.
WHAT ARE YOUR REASONS FOR SETTING UP THE FOUNDATION?
The reason for setting this up is because I don't like to do things like everybody else, I like to be myself, I like to set the pace, I like to set the tune and stick to who I am. Foundation is everywhere, but this foundation is targeted towards the three-cardinal points that brought me into politics, otherwise I will not be in politics.
First, education. I am completely committed to provide free education because that is the only thing that can make the rich and the poor equal. The second thing is health. Health is something that equates both the rich and the poor because we all get sick. Whether you are rich or poor you must get sick, but the difference between the rich and the poor is the fact that some can get on the plane for headache and go to Dubai and see a doctor in the morning and fly back in the evening just for a headache. But some will have a more severe condition that a little amount of money can cure, simple things like most common illness, malaria. How much is anti-malaria drugs, but a lot of people can't even afford it unless we want to deceive ourselves, so it is quite key that some of us concentrate on some aspects of the community rather than just be doing everything else. You will not find me distributing rice because I am not for that, you will not find me distributing okada, I am not for that, but my concentration is on education, health and strictly housing. I use the word housing because that is what I am unveiling now.
Practically, it will be my first empowerment. Housing, where the government have tried and tried, they have really tried. I mean give it to them, within the constraints of the funds that is available they have tried to do their best but some of us need to assist.
What I intend to do is what I called "MINE (Ile temi) (MY OWN HOUSE)". I am taking things where Jakande left it from, where Awolowo left it from, they are all UPN and the reason I am in UPN and nowhere else is because of those points. I make bold to say, I see no reason why the State cannot assist public servants, teachers, doctors, nurses, drivers, gatemen to have their homes they can called theirs, it is not that expensive to do, if it is structured properly. I am in talks at the moment with some Northern States in the country, because I'm kick starting the project in Ogun State here and i want my brothers in the north to also benefit as the Garkuwan Hausawan in Ogun State. I wouldn't like to call it empowerment, but I will rather call it facilitation, because the idea is that if you have your own land, then Paseda Foundation will make a home for you and that is the whole idea for as long as you fall in the province of public servant, civil servant, teachers; all these will be unveiled on our website. Once the interested person write to the foundation with evidence of proof of ownership of land, we will put a structure on it at a ridiculously low price, because I am going to bring the "MINE" system into Nigeria, I don't know why it hasn't been done till now but it is something that needs to be done.
At Paseda Legacy Foundation (PLF), in our own little way we are going to support in conjunction with a Micro-finance bank that will give loan payable back within 10years because we are not into it to make profit, but to assist people to have their home atleast by the time they leave service. So, that is what the foundation is unveiling. In few weeks time, the models of this properties will be in this PLF, we will let it open, police, army, SSS whoever as long as you are working for the public, you are entitled to come in here, it is not a political thing, it is a foundation to assist anybody. Once you can prove and we verify that you falls into that category and you have your portion of land then we will assist you in two ways, either we provide it for you or you get soft loan for about 10years and pay something ridiculous.
We are doing this in such a way that, even a common drivers can afford to pay back in 10years. I am not doing it alone, I am doing it in partnerships with some of my business associates that are not Nigerians, but believe in my dream that a home is very key and very important to individuals. So far that is where the PLF is in assisting the community.
After that, we are moving to health and from there to education, so, it is going to be in stages. We were not in a hurry, we are not rushing, we are not in competition, we are just going to do our own thing at our own pace as best as we can and with the support of the community and God, I'm sure we will succeed.
THERE SEEMS TO BE SERIOUS AGITATION BETWEEN THE IJEBU AND YEWA/AWORI PEOPLE, WHERE DO YOU THINK THE GOVERNORSHIP SLOT WILL COME FROM IN 2019?
I didn't go into politics to practice politics of segregation, I am sure you could see that I actually sponsored PDP, APC in the last election. I don't know majority of them, but once the people said, they are capable and can deliver the dividends of democracy that has eluded our people, i gave them my support. The Paseda type of politics is all-inclusive. We are one Nigeria, we are one Ogun State. It doesn't matter where the person comes from. We have three Senatorial Districts and each district should have equal opportunity. I see it as direct form of discrimination if we say Egba is different from Yewa, Yewa is different from Ijebu. What makes us different? I don't see anything that makes us different.
What we need is a man or a woman that is willing to do the right thing. It is very normal that if you are a Governor and you are from Egba or Abeokuta town of course, you don't want your immediate environment to be bad, you don't want your roads to be bad, so you will do something to enhance that path of your life, but then you must carry everybody along.
The issue of zoning should not be the basis of who should become governor. I am saying it should go to the person that will be truly an Ogun State indigene, not someone who is going to practice segregation and separation, we don't need that in Ogun state. The next Ogun state governor should be the man of the people. The voice of the people should manifest.
We need to change our election and electioneering processes, people's voice and  people's vote should be counted, it should be people's will. We have to look for away to make sure that we improve our system so that it is the will of the people that prevail not the will of the few that want to grab power and stay there at all cost. We need to move away from that. The fact that things is happening in our State and in Nigeria is an eye opener.
I always like to go back to the late Sage Awolowo saying in one of his write-ups, he said "There will come a time when the right and the left will come together and form one government, the real system that will carry everybody along and then at that point we will be fighting for ourselves" that is what he said and it is happening. There will come a time where money can't do it again. You can have all the billions, but it won't make a difference, the will of the people will always prevail and we are getting there.
SIR, IF YOU ANALYSE THE POLITICAL TURF IN NIGERIA, YOU WILL DISCOVER THAT THE RULING PARTY APC IS SHARPLY DIVIDED ALONG VARIOUS BLOCKS, ALSO THE OPPOSITION, PEOPLES DEMOCRATIC PARTY (PDP), BOTH THE TWO BIGGEST PARTIES IN NIGERIA ARE UNDERGOING SOME FORM OF DIVISION. DO YOU THINK UPN CAN COME AS THE THIRD FORCE TO SET THE PROPER PACE FOR NIGERIA POLITICS?
The question should be how long will UPN sustain the third force position, because already we are the third force. I can safely tell you that those that are leaving APC are coming into UPN, as at today, those that have left or still leaving PDP are nlw in UPN. Many of the bigwigs in the opposition parties are just waiting for the last nail to be nailed on the coffin and you will find out that they are in UPN. You are media guys, you talk to people , you hear public opinion but I must say what is happening in those parties is not unusual, it happens even in civilised countries. But it is a good thing , we have to break it down to build it and you might not build it in the same form but you must be ready to break it down. It is healthy to find out that one faction is fighting other faction, I am not adverse to that. It happens to our party at early stages, it is normal, but you must rise above it and stand your ground.
My prayer is whichever faction is the best for the people should prevail. It doesn't matter how many factions they are, there will always be one that will emerge, but as to the future,……( hmmmmn), we are all students of history, you know what happens to political parties that goes in certain ways.
INVARIABLY SIR, THE CRISIS IN APC AND PDP, IS IT A BLESSING OR A CURSE TO UPN?
Yes, absolutely. It is a blessing to UPN and it is not only a blessing and it is a manifestation of the things that have been said in the past that will happen in our country. Tell me how many political parties we have in Nigeria, when you consider the number of the parties, how many are functioning, some just haven't, we have so many political parties, but they are dead, they don't exist, they only exist on paper. How many are functioning in Ogun State today and when did UPN come into play, where is UPN now, we met some people there.
When you hear APC positively or negatively, when you hear PDP, the next party you hear is UPN, so what does that tell you? UPN has come to stay and I must tell you, by the year 2017, the calibre of political juggernauts that will come into the party will shock people. Don't forget, that UPN remain the only party that has no faction or pending cases in the court of law. We are civil and discipline party, that is why our public acceptance is commendable.
THE LOCAL GOVERNMENT ELECTION IS AROUND THE CORNER IN OGUN STATE, WE HAVE SEEN CANDIDATES OF OTHER PARTIES. WHAT IS HAPPENING TO UPN CANDIDATES BECAUSE AS JOURNALISTS, WE DON'T KNOW MOST OF THE CANDIDATES, MORE OR LESS PEOPLE IN THE SOCIETY. WHAT ARE YOU DOING AHEAD OF THE ELECTION?
What you just said has made my struggle all this while, a worthwhile and I will tell you now, that I am happy because you said one thing "I don't know them". Look, the world was not created because of a rich man. Who says a person that doesn't have name, won't have name. I won't think twice to handle over our party ticket to nobody that is somebody to people in the grassroots. I am not talking about a political somebody, but somebody that have the understanding of the people's plight. It is not somebody that has hung his or her poverty cloth somewhere and forget that some people are still there. When you tell me you don't know them, is because they don't have a name, they don't have somebody to shout for them, but they are somebody which people in their locality have chosen, I didn't choose them, they were chosen locally by their own people to lead them, you will be surprise by this coming local government election, you will be shocked. This is my second election, first one was Governorship, this one will be my second experience, but I could see what is happening. I am not a godfather to anybody neither are they my godson or daughters. I am a servant leader, we are partners in this trip, we want to make a change.
Even, if we have members who are in UPN that have shown interest but this particular person that has come from SDP, APC or whatever is known to be a better person for the community, we will give them the opportunity to serve. It is not about who is close to Paseda or who is the closest to the Chairman of the party or the senatorial district chairman. I am going to be with them side by side all the way because to empower or to put somebody in a strategic positions where they can make a constructive change, you have to be prepared and go in the mock with them and I am ready.
DO YOU THINK THERE IS A LEVEL PLAYING GROUND BY OGSIEC FOR OTHER PARTIES, KNOWING FULL WELL THAT, APC IS CURRENTLY CONTROLLING THE STATE?
I don't think within the box, I always think outside the box. For every system, there is a possibility of foul play, there is possibility of rigging, it is normal. We met it in this world but even if we think there is a chance of foul play that shouldn't stop you from going ahead. If we all say they will write it so we should just sit back and watch, no that is not how to make a change. We are going there and force them not to write it. Even if they write it, they won't write it next time, we keep going. We are going to contest this elections, we are going to give it everything that we have. Our youths are the ones in the frontline, it is their future, we are giving them the opportunity to hold their future in their hands and to make something on it so let's wait and see the result.
THE NATION'S ECONOMY IS ON THE VERGE OF COLLAPSE, WHAT DO YOU THINK IT'S WAY OUT?
The other thing that we keep forgetting is that Nigeria belongs to the youth. We are making a fundamental mistake today in this country by putting the youth to one side. The biggest economy in the world, technologically is China. What makes China, all these cottage industries we are looking at is the youths. We all have China on us but you will be surprise that some of these Chinese things we are using are made in a room and is it the youth initiative. If we can encourage and empower them a bit more, they have the zeal, they have the capacity, they have the intellect, they have exposure and they have the strength to do it. You can't compare what I will do with what an 18 year-old will do, no matter how successful I am. If you give a fresh graduate the opportunities that I had he will probably surpass me. A lot of our candidates are youth, I am surrounded by youths because they are the ones that will do it, they have the brain, the things we don't even know it exist, they are online they know it.
WHAT WILL BE YOUR ADVICE TO MR. PRESIDENT AS A POLITICIAN FOR THE SOLUTION TO THE ECONOMY PROBLEM WE ARE HAVING TODAY?
Alot of people have actually advice the Federal government, a lot of intelligent people have done that already. There are two sides to the problem. There is economy side and socio-economic side. The socio-economic side, is corruption and all that stuff. What the Federal government is dong now as far as I am concern is right and is the right path, but not done in the right way. The initiative is good, but the implementation is bad. We must move away from oil dependent. Before we start banning rice we should have make sure that we have enough supply first. Yes, we are planting rice. If go to Kebbi, rice miles upon miles, Dangote is doing rice, it is good. What I would have expect our economy experts to do is to give us three years gap to provide for a palliative, a cooling period and say look from year so so so, we are not going to import rice again so thereafter give us the list of things you are going to ban and give us the opportunity to internally develop our market storage. You can't withdraw rice, tyres, things that we need. let's be honest, you take away things from the people, but you don't giive them something in return.
I want the presidential economy team to have a rethink and see what comes first. Is it the egg that come first or the chicken before the egg, I think they have got the economic worst, it is upside down but the idea, the principle is fantastic. Nigeria cannot survive without the ongoing restructuring. What the Federal government is embarkng on now is fantastic. But we must think of the poor who is suffering the most. The ones we are governing are the ones that matters so it is not too late, its can still be done. The presidency should open our borders, even in the civilise countries is still there, they will give you time and strict warning that by this time next year are going to be banning a particular product for public consumption. For those that want to start manufacturing, the government should put the money back into the economy to help the economy. Once that money comes in, it will circulate.
In Ogun State, when i first came into politics is that I don't understand why we allow financial flight. What is financial flight? For every of the contract awarded, 80% to 90% of the money goes out of the country. It is wrong. That is why we are suffering. If in Ogun State, we award a contract for a road at the cost of N1million, and we allow about N700, 000 of the money to stay within the state, within our people circulating, the economy will boom. Let the foreign expatriate take 30% of the contract money back to their country. It is business that we do abroad and bring the money back to the country here to empower our people. Who will bring contractors from China and allow them to take 70percent of the money out, you won't allow that, I am not against the Chinese. That is one of our issues, if we can keep our money within, iit will be better. When we say baba Jakande did this, Baba Awolowo did that, that's the trick. They didn't do anything special, but what they did was to keep the money within. Recently, I read that, the Chinese is giving us grant, but the condition is that, it is their people that will execute the contract. I'm aware that, there is Billions of dollars in the UK for companies to come and do business in Nigeeria, but it has to be that UK companies that will do all the junks of the job. They will bring their own expertise and workers to execute such project in Nigeria, so they said they are giving us grant, are they really given us grant? We have to think out of the box. Once we start loving ourselves, I am sorry we don't like ourselves. If we like ourselves we wouldn't want to give the contract out when my driver is not feeling the impact. The woman selling rice in the streets won't be able to sell foods at the site because they are foreigners, they will eat the imported foods. We have contractors that can do roads in Nigeria.
There are Ogun State indigenes that are into construction. We don't need to bring anybody outside that will take our money out and if you bring them put a condition that 70percent or 80perecent of their workforce must be from Ogun State, that is my style. Yes, we can bring in foreign expert if it is discovered that, our people don't have that required skills, but we must be able to give the foreign expatriate the condition to develop the people, train them and employ them and let them earn part of the money, so by doing that the money will circulate, and the government will always have money through income tax. You can imagine money we are spending on capital projects.
ON OGUN GOVERNMENT PERFORMANCE, HOW DO YOU CRITIQUE THEM?
I don't want to because I am also liable to be criticized. You have to be careful as you criticize people. I will not go to the media and criticize the governor openly. It is easier said from outside, but when you sit on that chair as a Governor, you don't know what Governor faces until you sit on that chair.You will never know anything until you sit on that chair, it is easier to say if I am there, I will do this, I will do that, you don't know what is coming at that person and the prizes he has to pay and people he has to service, people he has to make happy, it is very complex.  Rather to criticize the governor openly, what I did was to sent him a text message and call his attention to where I felt his administration is getting it wrong. I will not criticize Governor Amosun as a person, I will only criticise his government. For instance,  during the collapsed Itoku market building, I sent him a text, and I also went there to see the situation of things personally and I saw their plight and I felt they should be compensated.
RECENTLY, YOU WENT TO THE LENGTH AND BREATH OF THIS COUNTRY TO MEET WITH SOME POLITICAL LEADERS. WHAT IS THE SECRET BEHIND IT?
I am not going to play politics of segregation, whether you are from the East or West or you are from the North, we are the same. I will go to the North, I will go to an APC Governor if he needs my assistance, I will go there and render it. If an APGA person from the East calls me and said look I want to do this can you advice me, I will go there and give the advice. It doesn't make me an APGA person, it doesn't make me an Easterner. I am a Yorubaman from Ijebu tribe, it doesn't change anything. For them, equally I will be able to call them also and bring them to my State too for support, it is give and take. Don't also forget that, I'm a national leader of Unity Party of Nigeria, UPN, so it is my duty to relate with everybody.
What makes Lagos State successful, Tinubu started it, the central government then which was PDP, he fought them and he became their friends, that is what happened. You can't fight everybody and say they are not part of me, I don't want to do anything with you, I don't want to be with you, you can't live your life like that and you cannot develop a State like that. I have structures in the North, UPN is not Ogun State party. We have 19 Governors in the last election at all over different States so I have to go and look at our structure, I have to meet with the leaders there. Ofcourse, if I go to a state, the Monarchs there will invite me because they know of our party and they are sympathetic and supporting us in most cases so I have to see them and interact with them. We will tell them our plight and fortunately they have been very receptive. We are having a PDP Governor who is now very close to UPN iin the North who is considering contesting via UPN. If I didn't open my heart, my doors and say look let's be friends that will never happen. We need each others, we need Northerners, we need Easterners if we want to develop our State. We should be able to pick up the phone and call somebody from Sokoto and say you if there is an unrest in Ogun State and is a Northern people and go to Sokoto and pick on Somebody who come and speak to them, is diplomacy that is why I travelled.
WHAT IS YOUR ASSESSMENT OF THE EDUCATION SECTOR OF THE STATE, IS IT GOING BACKWARD OR MOVING FORWARD?
Education is going back in the State and Nigeria, but the entire problem is the government. No teacher training again, the teacher that are teaching the pupils are not updated. Some of the teachers are still using obsolete method of 2008 to teach student till date. It is not their fault, the government didn't empower them. Teachers training must be paramount, career development must be constant. If we don't take care of our teachers, we are deceiving ourselves, let them be comfortable and you will see the outcome in the students. A teacher that his or her children only eats lunch will not focus in the class to teach anybody. Our children are not dull, it is what we taught them that they will put at display. If the teachers are comfortable in class you will see the result in the students. The private schools receive their salary regularly even if it is small. The problem is the Federal government not only the State. Go to Federal schools and see what is happening there. The only State that is doing fine in that direction is Lagos State.
AS A TRUE SON OF IJEBULAND, WHAT IS YOUR VIEW ABOUT THE ANNUAL OJUDE-OBA FESTIVAL IN IJEBU.
Firstly, i want to implore the federal government to pronounce Ojude -Oba cultural festival as a national festival. The importance is to preach national unity and peaceful co-existence among the people of the nation because, in previous years, you will realise that, mostly Northerners and Easterners have been invited to chair the occasion. In this year's edition, the Bayelsa State Governor, Seriake Dickson will be the chairman of the day. This is to tell you that, Ojude-Oba is not peculiar to the Ijebu people alone. It is very key, culture is key and important. Wherever we are, we should always remember our home. Ojude Oba, we must participate in it and support it. We should ensure we introduce it to our children. Anything cultural should be use to promote our culture and unity.
Naira devaluation's fake news, says CBN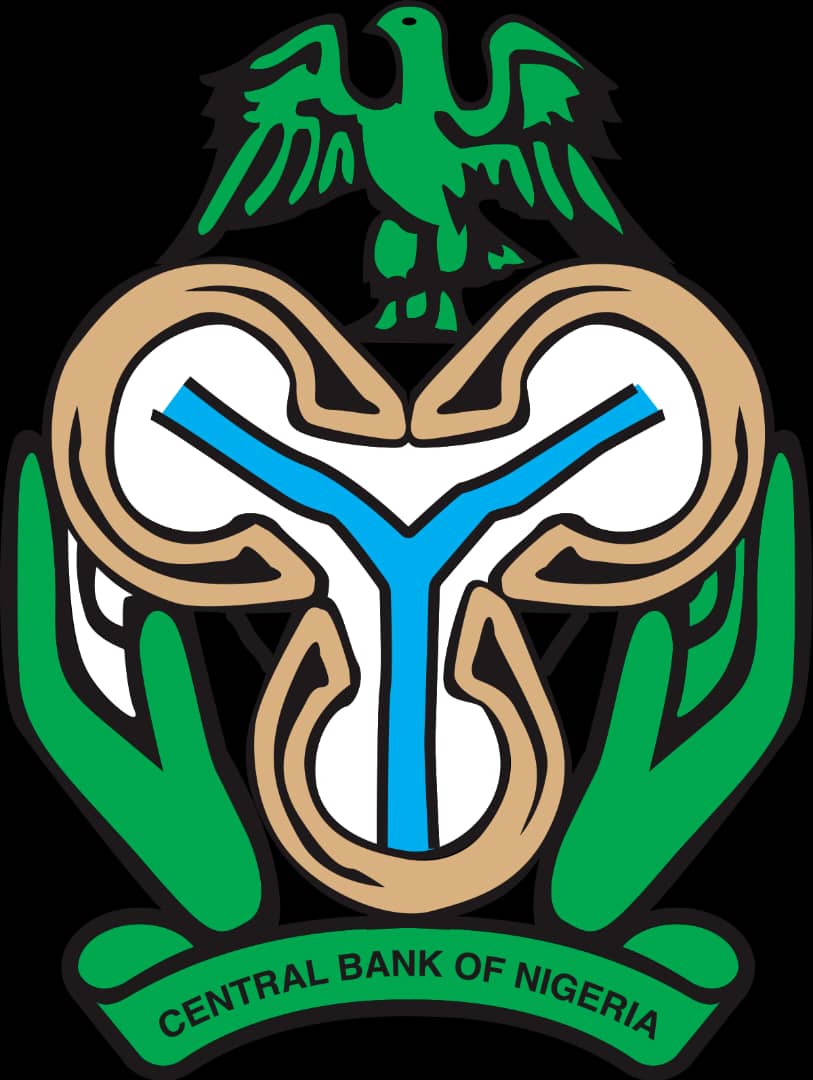 Naira devaluation's fake news, says CBN
The Central Bank of Nigeria (CBN) has debunked a report by a national daily that it has devalued the naira to N631 per dollar at the Importers and Exporters' (I&E) window.
A top official of the apex bank, who told this medium that the report is completely false , warned that such reports could have serious adverse consequences for the economy.
According to the top official, the CBN has not changed its strategy of allowing a gradual convergence of the parallel and official market exchange rates.
"The report is not true. The CBN has not devalued the naira. The exchange rate of the naira on the FMDQ website as at yesterday was N464.67 per dollar. The authors of the report may have their own agenda, but the CBN's plan is that the best approach is to allow for a gradual convergence of all the rates."
ZENITH BANK MAINTAINS POSITION AS 'BEST CORPORATE GOVERNANCE FINANCIAL SERVICES' IN AFRICA FOR THE FOURTH CONSECUTIVE TIME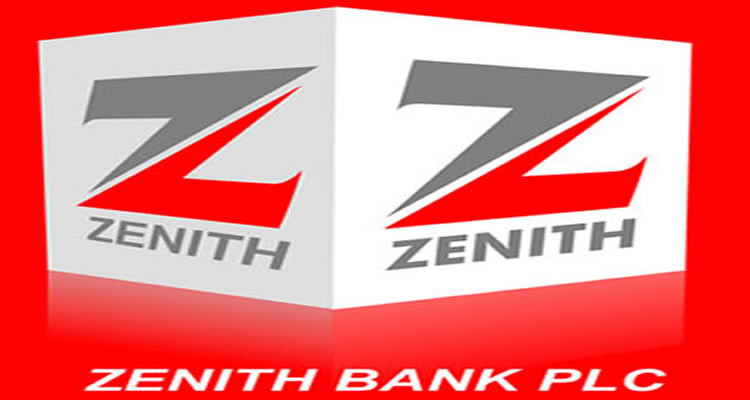 ZENITH BANK MAINTAINS POSITION AS 'BEST CORPORATE GOVERNANCE FINANCIAL SERVICES' IN AFRICA FOR THE FOURTH CONSECUTIVE TIME
For the fourth consecutive year, Zenith Bank Plc has been named as the Best Corporate Governance 'Financial Services' Africa 2023 by the Ethical Boardroom. The award, which was published in the Spring 2023 edition of The Ethical Boardroom magazine, is in recognition of the bank's adherence to global best practices and institutionalization of corporate governance, setting an industry-wide example of best practices in that field.
Speaking on the recognition, the Group Managing Director/Chief Executive of Zenith Bank Plc, Dr. Ebenezer Onyeagwu, said: "I am extremely pleased that Zenith Bank has been awarded the Ethical Boardroom Corporate Governance Award as a regional governance champion for the fourth year running. No doubt, the bank's board has pioneered the exemplary governance culture for which we are now renowned. Indeed, this recognition reflects our steadfast commitment, discipline and high ethos in the conduct of our business and dedication to the principles of good corporate governance. This award will motivate us to strengthen this culture internally and advocate for good governance at every forum".
He dedicated the award to the Founder and Group Chairman, Jim Ovia, CFR, for providing the template for an enduring and very successful institution; the Board for their vision and outstanding leadership; the staff for their dedication and commitment; and the bank's customers for their unwavering loyalty to the brand.
Ethical Boardroom is a trailblazing and leading international magazine that delivers in-depth coverage and critically-astute analysis of global corporate governance issues to help boards stay ahead of the governance curve.
Zenith Bank has been generally adjudged a Corporate Governance compliant bank by the Nigerian Exchange (NGX) hence its listing on the Premium Board of the Exchange. The bank continues to sustain this reputation and reappraise its processes to ensure that its business conforms to the highest global standards at all times.
The bank's track record of excellent performances has continued to earn it numerous awards including being recognised as the Number One Bank in Nigeria by Tier-1 Capital, for the 13th consecutive year, in the 2022 Top 1000 World Banks Ranking published by The Banker Magazine; Bank of the Year (Nigeria) in The Banker's Bank of the Year Awards 2020 and 2022; Best Bank in Nigeria, for three consecutive years from 2020 to 2022, in the Global Finance World's Best Banks Awards; Best Commercial Bank, Nigeria 2021 and 2022 in the World Finance Banking Awards; Best Corporate Governance Bank, Nigeria in the World Finance Corporate Governance Awards 2022; Best Commercial Bank, Nigeria and Best Innovation In Retail Banking, Nigeria in the International Banker 2022 Banking Awards. Also, the bank emerged as the Most Valuable Banking Brand in Nigeria in the Banker Magazine Top 500 Banking Brands 2020 and 2021, and Retail Bank of the year, for three consecutive years from 2020 to 2022, at the BusinessDay Banks and Other Financial Institutions (BAFI) Awards. Similarly, Zenith Bank was named as Bank of the Decade (People's Choice) at the ThisDay Awards 2020, Bank of the Year 2021 by Champion Newspaper, Bank of the Year 2022 by New Telegraph Newspaper, and Most Responsible Organisation in Africa 2021 by SERAS Awards.
UBA Revitalises Alumni Network, Ex-staff to Enjoy Debt Restructuring, Product Offerings, Airport Protocol, Other Benefits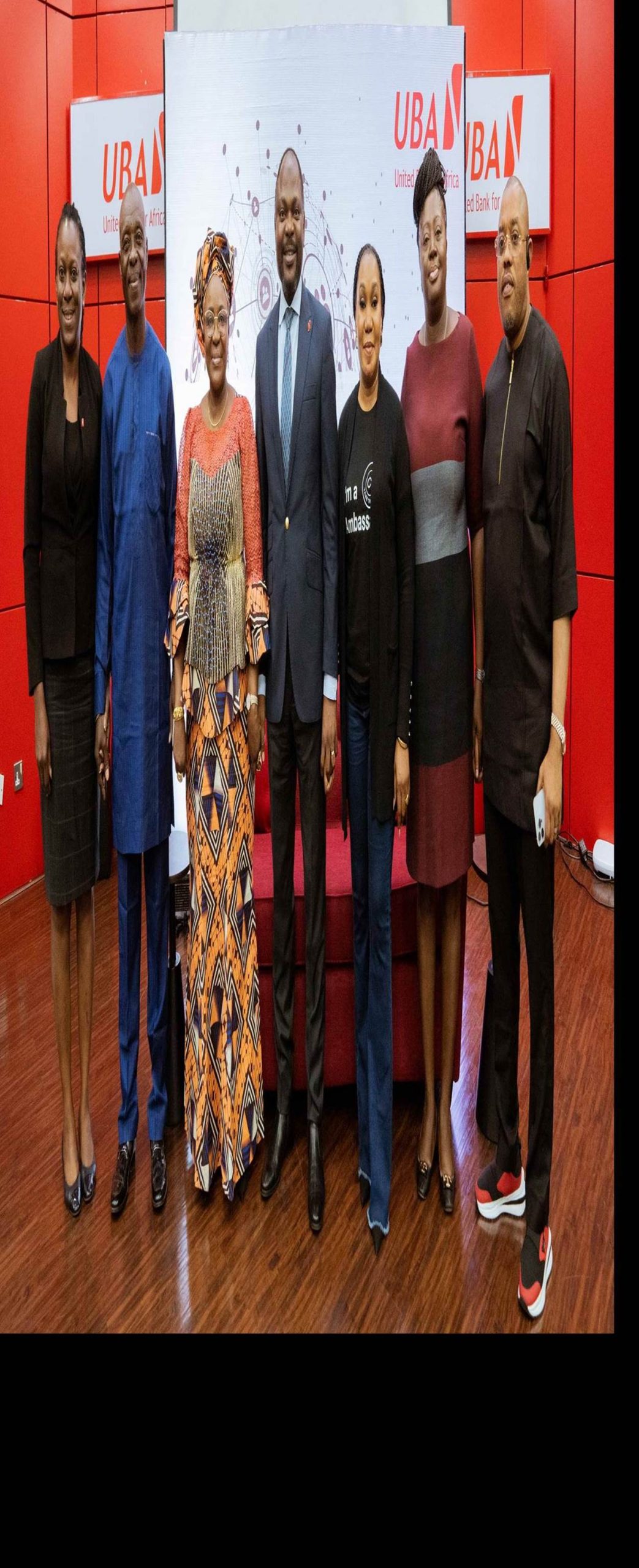 UBA Revitalises Alumni Network, Ex-staff to Enjoy Debt Restructuring, Product Offerings, Airport Protocol, Other Benefits
Africa's Global Bank, United Bank for Africa (UBA) Plc, has relaunched the UBA Alumni Network Program, aimed at fostering stronger connections and providing exclusive benefits to its esteemed former employees.
Improving upon the services it promised when it was first launched two years ago, the revamped UBA Alumni Network will now offer a wide array of advantages designed to empower and engage ex-staff members throughout their journeys.
UBA's Group Managing Director, Oliver Alawuba, who welcomed the Ex-staff during the UBA Alumni relaunch in UBA House on Friday, expressed the bank's commitment to reposition the alumni to do more to ensure that ex-staff remain comfortable ambassadors of the brand.
He said, "I understand that this very key network was launched in 2021, and we have come here today to assure all the members of our alumni that UBA, which is over 75 years old, will continue to play the role of becoming a beacon of hope to our Ex-staff.
Continuing Alawuba said, "As a bank that is interested in the welfare of both staff and ex-staff, we are going to roll-out products that are specifically tailored to suit the needs of all our alumni."
At the event, which saw a lot of former staff attended both physically and virtually, UBA's Deputy Managing Director, Muyiwa Akinyemi, noted that the bank is where it is today because of the sacrifices made by its ex-staff several years ago, as he added that this is the driving force behind the bank's desire to support them.
"Today, we are here, but tomorrow, we might be somewhere else, and it is therefore essential for us to bond with our former employees who we recognise as ambassadors that have contributed to the bank's legacy in various sectors over the years," Akinyemi stated.
He explained that with 35 million customers and over 25,000 staff, the bank remains committed to fostering a vibrant alumni community, adding that "We will continue to rely on this all important network to help us to know how to serve you better, in the four continents and 24 countries that UBA currently operates in."
UBA staff, Wale Esan and Nnenna Chikezie, were on ground at the event to reel off some of the new offerings and benefits to be enjoyed by members of the UBA alumni, which include: Debt restructuring and moratorium for staff who left while still servicing loans; top-up loans, CoT concessions, access to senior citizens loans; fast tracking of banking services.
Other benefits are assisted airport protocol services for international travels including check-in and departure services; end to end VIP travelling services for ex-staff. The bank will also assist any staff who has challenges with the airport authorities for quick and easy resolution.
The Chairperson of the UBA Alumni Network, Mosunmola Yusuf, who was a former staff with the Employee Experience unit, explained that UBA aims to harness the wealth of knowledge and experience of its former employees, creating a powerful network that extends far beyond the continent.
"We see this as an innovative effort to build a strong bond of human community; because we believe human connectivity is necessary to promote cordial living and will assist to achieve the individual and collective goals that we plan to attain," she stated.
UBA alumni were encouraged to send their enquiries to the email: UBAAlumnicare@ubagroup.com for quick resolution.
United Bank for Africa is one of the largest employers in the financial sector on the African continent, with 25,000 employees' group wide and serving over 35 million customers globally.
Operating in 20 African countries and in the United Kingdom, the United States of America, France and the United Arab Emirates, UBA provides retail, commercial and institutional banking services, leading financial inclusion and implementing cutting edge technology.